Disclosure: This post is sponsored by MyBuckleMate.
This is our review of the MyBuckleMate seat belt buckle holder.
My little girl, and I love her sweet heart to pieces, is an independent soul.
She's the girl who makes her own sandwiches, installs batteries in her own toys, and always leads the way when we go for a walk.
I LOVE this about her. Except when it goes wrong.
MyBuckleMate Review
And it seems to go wrong every day in the car on the way to school, when she can't manage to dig out the buckle from behind her booster seat.
She may be independent, but she is still little, and getting that darn buckle out is almost impossible for her tiny hands. And it drives her (and me) to tears. Almost. Every. Day.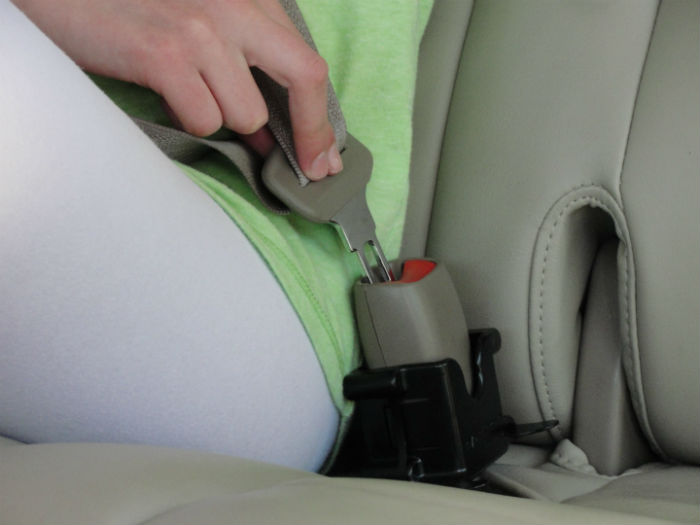 So I was thrilled when MyBuckleMate asked me to review their holders for seat belt buckles.
See MyBuckleMate prices on Amazon here.
A seat belt buckle holder
MyBuckleMate helps keep back seat buckles propped up and easy to reach for her tiny hands. It makes buckling up a snap for her, as she never has to dig behind her car seat to find her buckle.
I've also been loving MyBuckleMate for when we have the kids' friends in the back seat. My son is turning into Mr. Popular, which seems to mean that we always have one of his little buddies with us.
In the past, this meant either: 1) serious excavation of back seat buckles before I got all three kids in the back seat, or 2) one or more of the kids piping up from the back seat that they couldn't find their buckle.
Sigh.
But after I installed MyBuckleMate in our car, finding the buckles was a snap for them.
I ADORE this product. It's one of those simple, little things that makes day-to-day live so much easier. I'm just frustrated that I didn't find out about it sooner.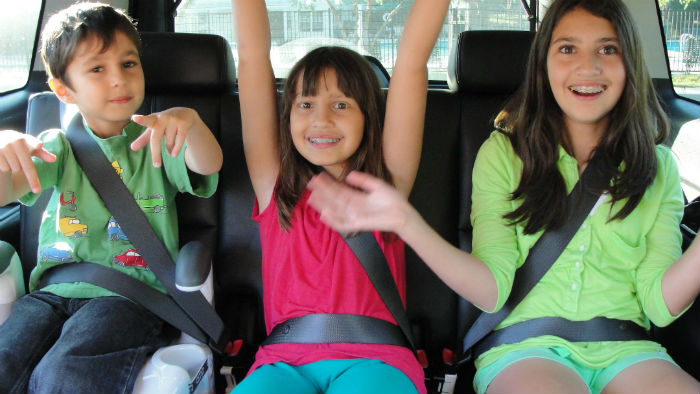 MyBuckleMate would be a great solution for those with special needs or motor planning difficulties. I also can see it being a huge help for those with arthritis.
Because MyBuckleMate is designed to fit into tight spaces, the back seats can be folded down without removing it.
MyBuckleMate won't interfere with your vehicle's buckling mechanism, as it locks into place around the fabric that anchors back seat buckles to your auto's back seat. It won't obstruct the buckle's release button or the latchplate where the buckle clicks into place.
Is it hard to install My BuckleMate?
Installation is really simple.
MyBuckleMate comes in two pieces. Just put a piece on either side of the buckle, with the widest part on the bottom, and snap the pieces together.
Viola! No floppy buckles falling into seat pockets, or getting wedged behind booster seats.
The buckles are always right there where the kids can easily reach them.
Where can I buy MyBuckleMate?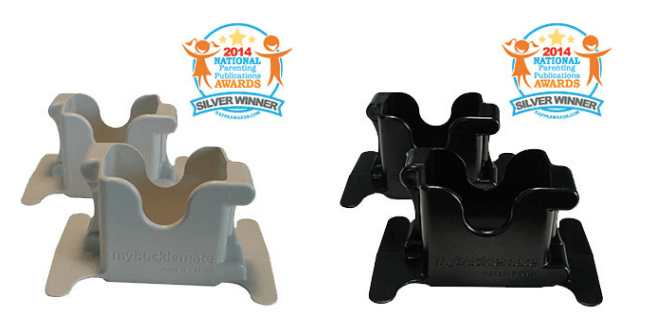 MyBuckleMate comes in black or cream, and comes in a two-pack for around $15.99.
MyBuckleMate will also be available in grey and tan by December 21st, 2014.
You can buy MyBuckleMate on Amazon.