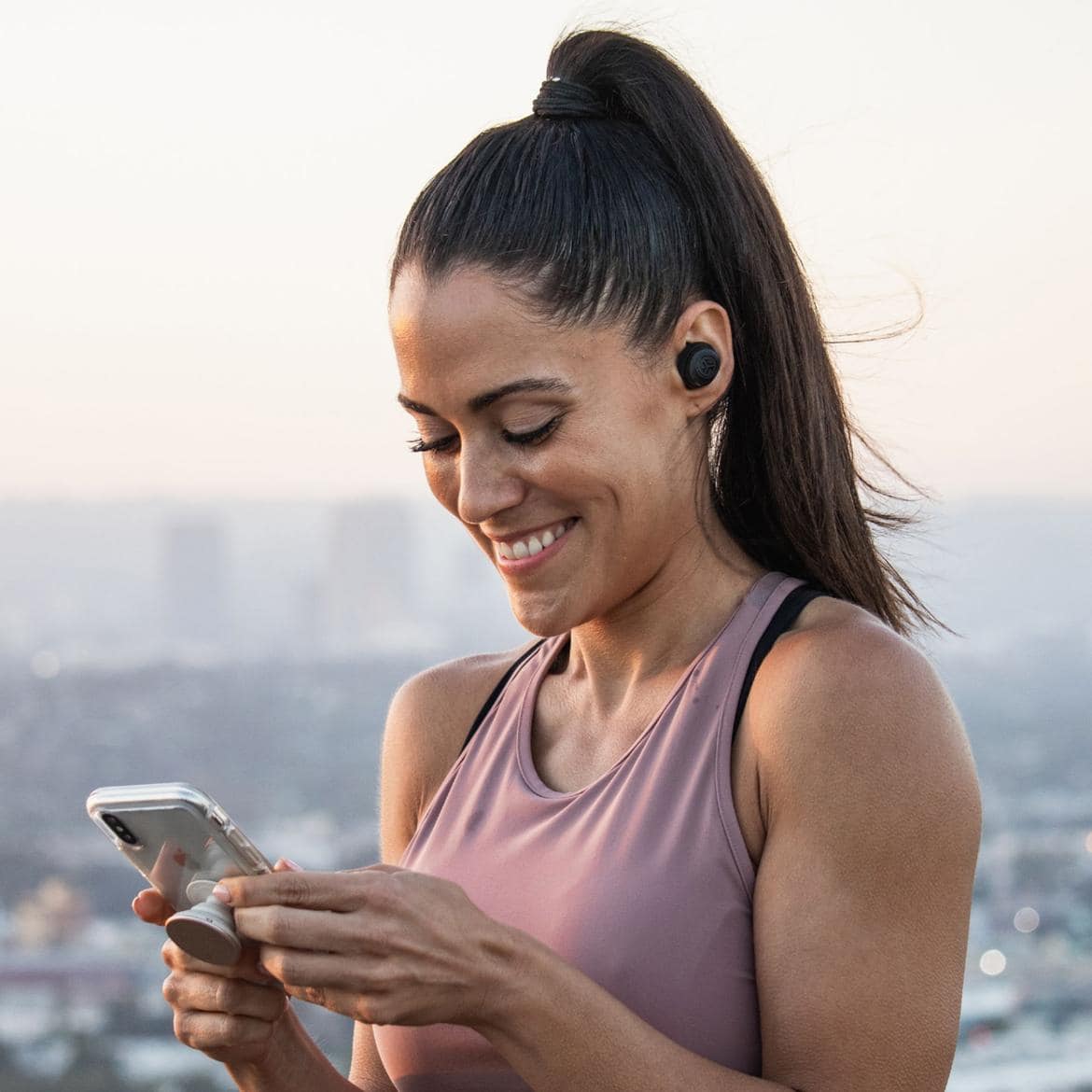 Looking for the best true wireless earbuds under $100?
There's a lot to consider when getting a pair, including battery life, styling, fit, and how adaptable they are for different activities (like sports, listening to music, or if they come with a mic for talking).
No that the kiddos are older, and don't need my attention 100% of every second of every day, one of my favorite things to do is put in my ear buds, and just get lost in music.
And I am so picky about my earbuds. They need to fit just right, deliver great quality sound, include a mic, and they need to be true wireless.
Great earbuds help keep me hyper focused on work in a busy house, and great for getting me motivated when I exercise. Well, as much as I'm every truly, honestly motivated when I exercise. Just keeping it real, here. But great tunes definitely make my time on the elliptical a lot easier and more fun!
What To Look For In The Best Wireless Earbuds Under $100
First, what are the true wireless earbuds?
True wireless headphones don't use any wires. Instead, they use a technology like Bluetooth to connect. There are no wires involved at all, so you'll only find true wireless headphones as in-ear models like true wireless earbuds.
JLab Headphones True Wireless Headphones under $100
This post is brought to you by JBuds Air true Wireless Earbuds under $100 at Best Buy.
Earbuds in the JLab JBuds Air family all offer great playtime, with battery life that starts at 24 hours! They offer an integrated cable for easy charging , so there's no digging through a cluttered drawer to find a charging cable! Plus, they all offer features for every lifestyle, like sport fit and dual microphones for talking!
There are 3 new true wireless ebuds models in the JBuds Air line: JLab Audio, JBuds Air Sport, and the JBuds Air Executive. The JLab Audio are versatile,and a perfect fit for any lifestyle. The sport-inspired JBuds Air Sport offer features for sports enthusiasts, like protection from sweat, so you can easily wear headphones while working out. The business-inspired JBuds Air Executive, and the JBuds Air Icon offer an upgraded everyday option.
See JBuds Air Wireless Earbuds under $100* on Best Buy here.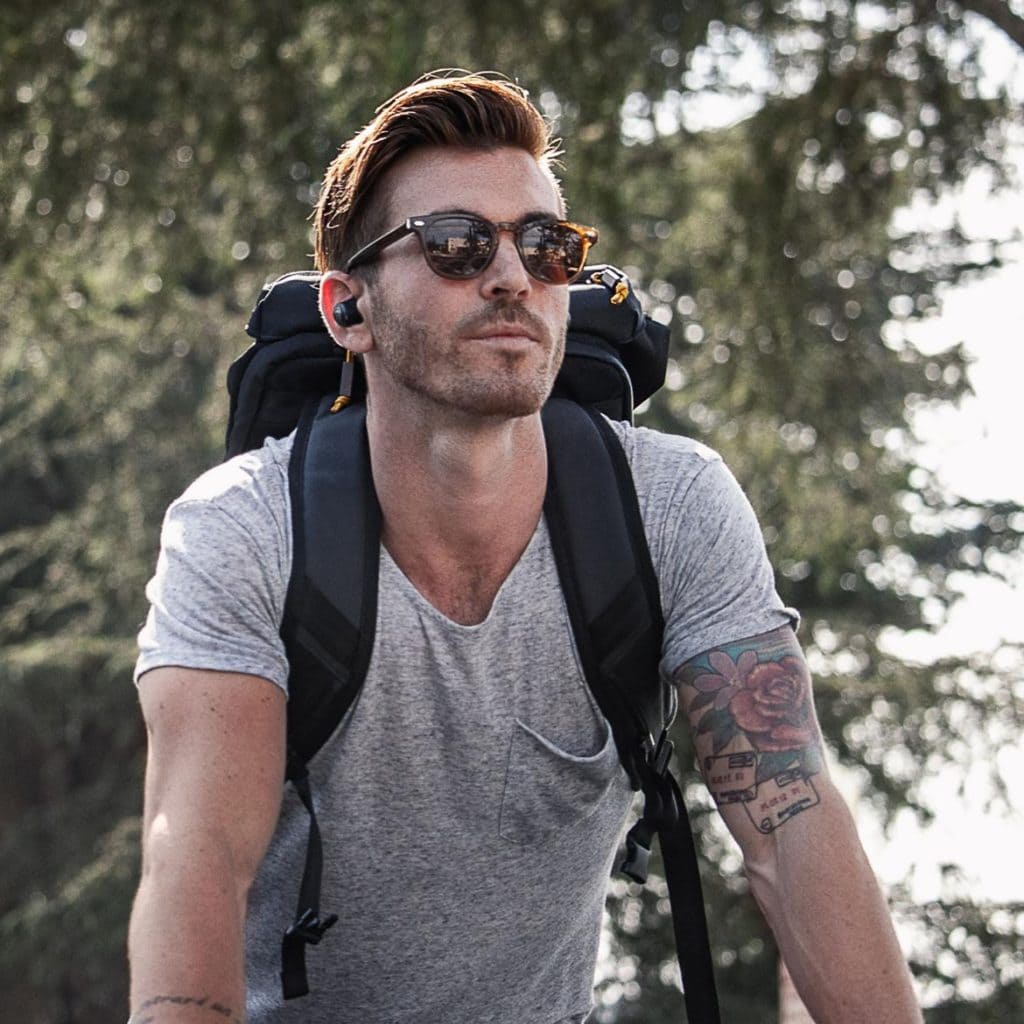 Here are our top tips for what you should find in the very best true wireless earbuds.
Operating distance
Operating distance is the maximum possible distance you can take from the device on which you play music – laptop, phone etc. – while you wear your earbuds. The operating distance of your earbuds should be long enough to allow you to move without worrying that you will lose the connection.
Autonomy
The operating time until the next recharge. The longer, the better.
Microphone
Some wireless earbuds also have a microphone and allow you to have phone calls without removing the phone from your pocket.
Acoustic Sensitivity
It expresses the maximum volume the wireless earbuds can reach.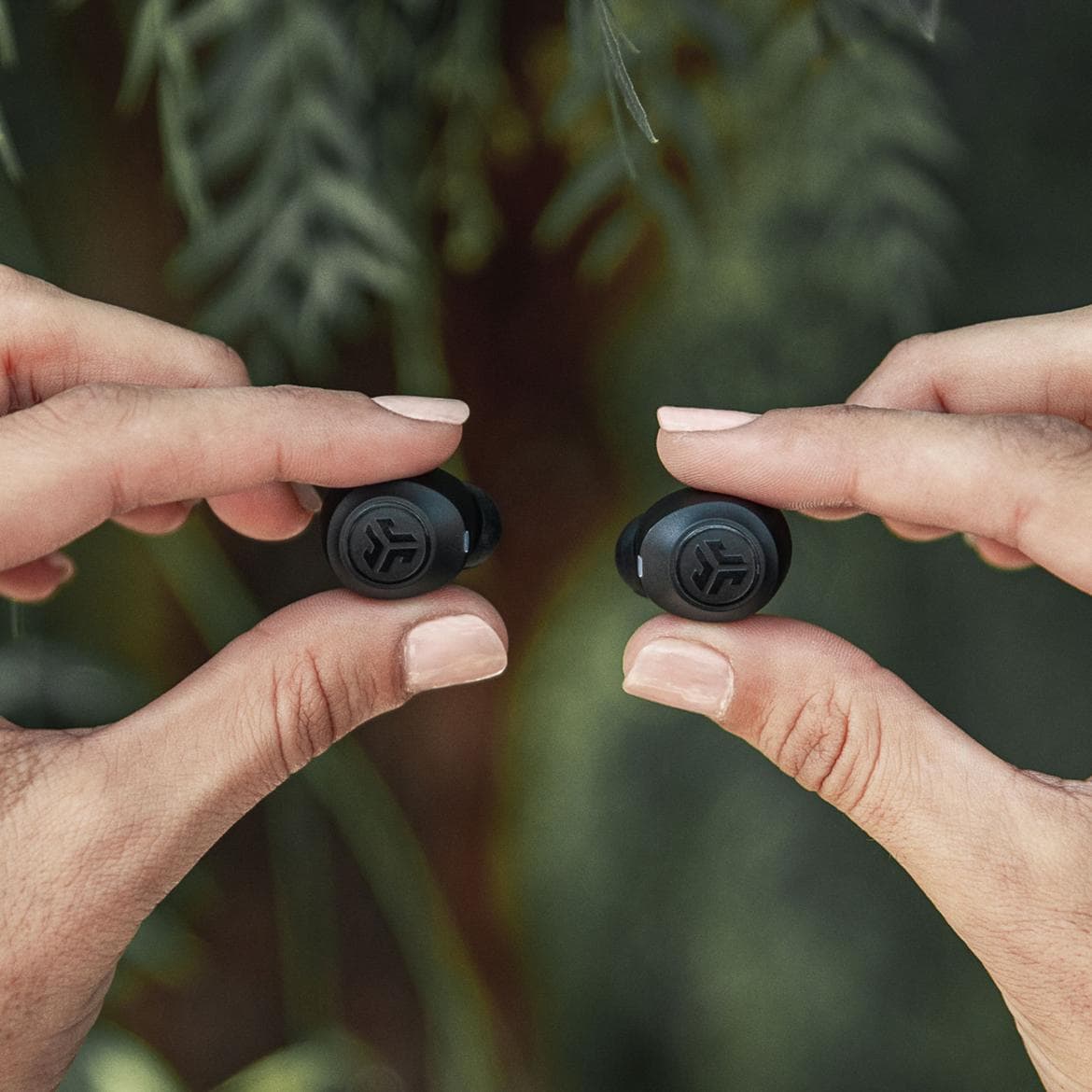 Comfort
This is a very important aspect, because some earbuds may cause pain after using them for a while.
Bass Playback
Most new models have an Extra Bass feature.
Low Frequency Playback
This function is directly related to the sound quality. The ability of your earbuds to play low frequency sounds makes them provide a much better listening experience, especially when it comes to certain types of music.
Stereo playback
This is a feature present in most wireless earbuds, but it's still worth checking to make sure the set you wish to buy does have stereo.
Compatibility with various devices
It is important for your earbuds to be compatible with multiple devices, so you can use them with as many music players as you need.
Seals of different sizes
Your wireless earbuds should come with at least a few pairs of different sizes. This way, you can choose the best match for you.
Anti-shock protection
If your wireless earbuds are made of durable crush-resistant and anti-shock material, they will have a longer lifespan.
Reliability
One of the most common problems of wireless earbuds reported by customers is their fragility. Some people use them only for a few weeks and then they break. Make sure the product you choose offers warranty and a service you can rely on.
Love your tech? Check out some fun things that Google Home Mini can do!