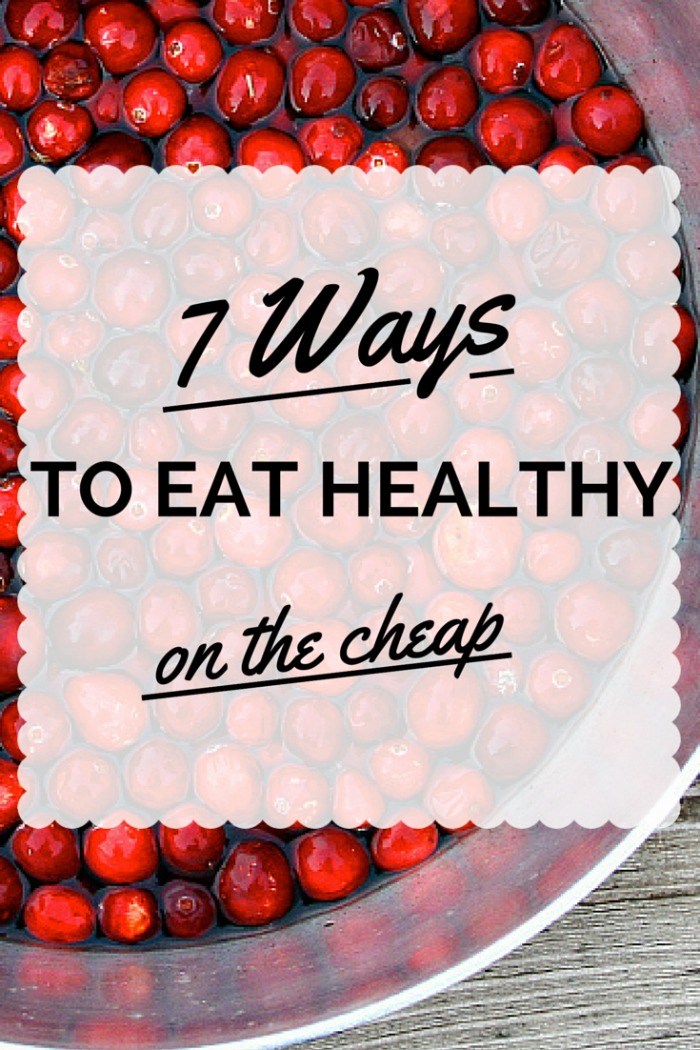 When you make the decision to eat healthier, it can often cause your grocery budget to increase, so we've come up with our favorite 7 ways to eat healthy for cheap.
Not only can you have some of your favorite healthy foods, but you can do so on a budget and without spending your whole paycheck at the grocery store each week.
Cook From Scratch
Processed foods like canned beans, canned vegetables and ready made instant granolas can quickly add up. Buy the ingredients and cook from scratch using your slow cooker for great savings.
Shop Sales At Natural Foods Stores
While natural food stores like Whole Foods, Sprouts, Trader Joe's & The Fresh Market all offer great organic and natural foods, sometimes the prices are a bit more than your budget allows. Watch their weekly sales, look for coupons in store and ask to be included on their mailing list or with their discount cards to get the best prices and deals when they occur.
Buy From Farmers Markets
In summer months hit your local farmers market for fresh local produce. Buy in bulk and can or freeze items for future use.
Buy Bulk Sale Items
When your favorites go on sale at bargain bin prices, stock up. Freeze, can or store I air tight containers as applicable for use later down the road. Fruits and vegetables are great for easy clean and prep to freeze for up to a year.
Menu Plan
Creating and sticking to a weekly menu plan can save hundreds of dollars per year in last minute meal purchases or eating out. Sit down with your family and make lists of your favorite meals. Create a weekly plan according to sale items in store and stick to it.
Plant A Garden
In the spring and summer you can easily grow your own vegetables for use throughout the year. Things like carrots, broccoli, onions, peppers, corn, squash, cucumbers and tomatoes can all be grown easily in your backyard, a small container garden or even a small indoor greenhouse.
Skip The Meat
One of the quickest ways to cut your budget is to eliminate 2-3 meals a week that include meat. Go for vegetarian options like beans, bean soups, roasted vegetables, vegetable queasadillas or curries that are hearty and satisfying without the extra meat expense.
With the right amount of preparation, you can easily eat healthy for cheap. Healthy foods don't have to cost you an arm and a leg. Use your bargain shopping skills, create a garden or buy in bulk for future meals as you can. Pretty soon you'll find your food budget has dropped significantly and you are within budget all while making your family healthier.