I was honestly a little skeptical about this easy cheesy tofu quesadilla recipe, made with Campbell's Cheddar Cheese Soup. I thought it would be a huge, soupy mess, but that isn't the case. It holds together pretty well (though you will want a plate under it to catch any drips)!
If you're not a tofu fan, don't worry, there's not a lot in this recipe and it absorbs the flavors of the cheese Campbell's soup, veggies and salsa.
Even better, the kids adore this recipe! They each ate about twice what I thought they would (yay for that!), and then asked for it again in their lunches the next day. I call that a win!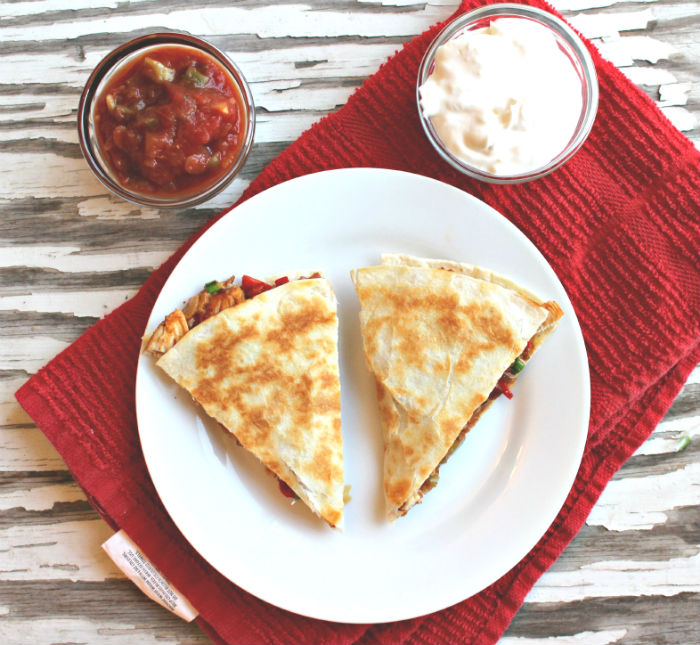 These are also good because they're fast and easy to make.
I love to eat well, but I also don't always (ummm… make that never ….) love standing in the kitchen for hours chopping veggies and standing in front of the stove.  This recipe is great for quick weeknight dinners with the kids: it only takes about ten minutes to prepare, and 25 minutes to cook.
Easy Cheesy Tofu Quesadilla Recipe with Campbell's Cheddar Cheese Soup – Vegetarian!
To cut calories, without sacrificing any taste, I love the CAMPBELL'S® Healthy Request condensed cheddar cheese soup. It tastes almost identical to the original version!
Ingredients
1 tbsp avocado oil, or other cooking oil
1 small red onion, thinly sliced
1 small red bell pepper, thinly sliced
1 tsp chili powder
1/2 cup PACE® Chunky Salsa, plus additional for serving
1/2 cup firm tofu, finely crumbled or thinly sliced into 1 mm (1/16 of an inch slices)
1/4 cup sliced green onion
4 large flour tortillas
1/4 cup  sour cream, for serving
Directions
Take a non-stick skillet, and heat oil over medium. Add peppers, onion, and chili powder and cook for 5 minutes, or until brown. Add tofu, salsa, and soup.
Cook for five minutes until peppers are tender.
Remove from heat, and stir in green onions.
Spread a quarter of the filling over one tortilla, and fold over, with the filling inside. Repeat with the other tortillas.
Spray a 2nd, clean non-stick frying pan. Place on medium heat. Cook quesadillas for three minutes a side, or until a lovely golden brown.
Remove from pan, cool two minutes, and cut into wedges.
Serve with sour cream and more salsa.
Enjoy!
Want more zing?
Add a dash of hot sauce to the veggie, soup and tofu mix when cooking! We love Tabasco scorpion sauce!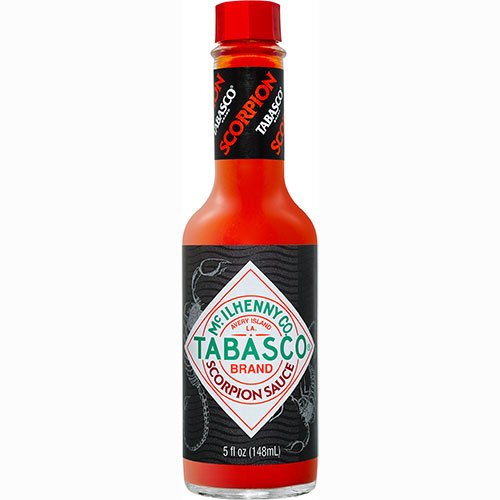 This recipe is based on a Cheese Chicken quesadilla recipe from Campbell's. 
This recipe is vegetarian.