How I'm making life easy with a back to school meal kit delivery from Chefs Plate.
Is it just me, or did back to school arrive at the speed of light this year?
One minute, we were hanging out in the pool, enjoying summer days and the next minute – wham, it's back to school time!
Pumpkin spice lattes are on offer, Halloween costumes are popping up on the racks, and my kids are asking to get their back to school gear.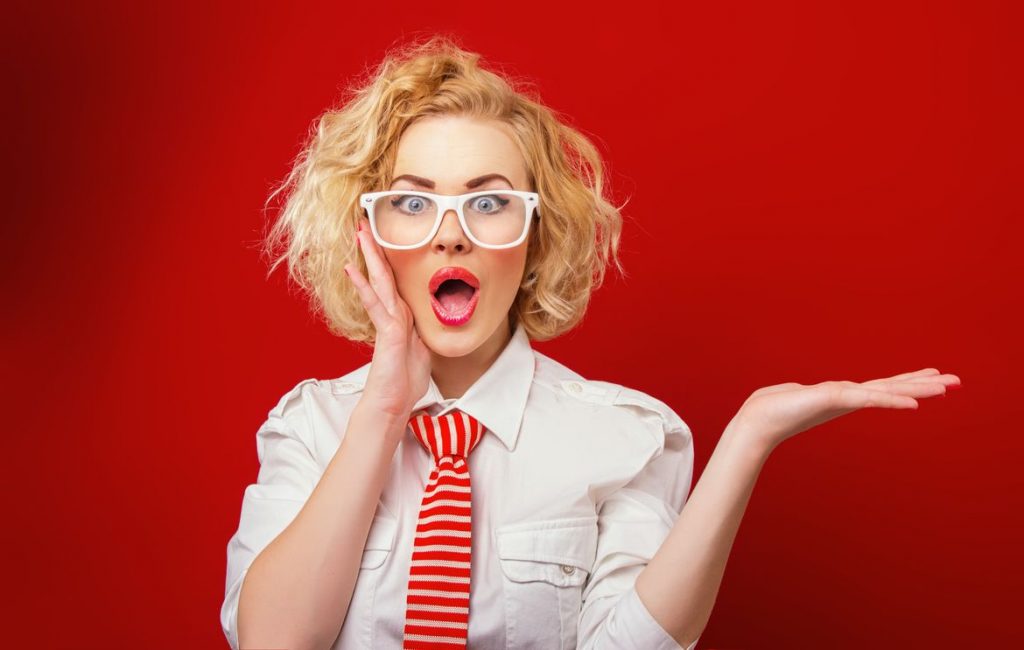 At the same time, work is ramping up, and the garden harvest is rolling in, leaving me dehydrating, freezing, and canning chunky salsa and spicy bread and butter pickles.
I'm. So. Not. Ready. For. Back. To. School.
Who has time for grocery shopping, meal planning, and complicated meals right now? Not me, for sure.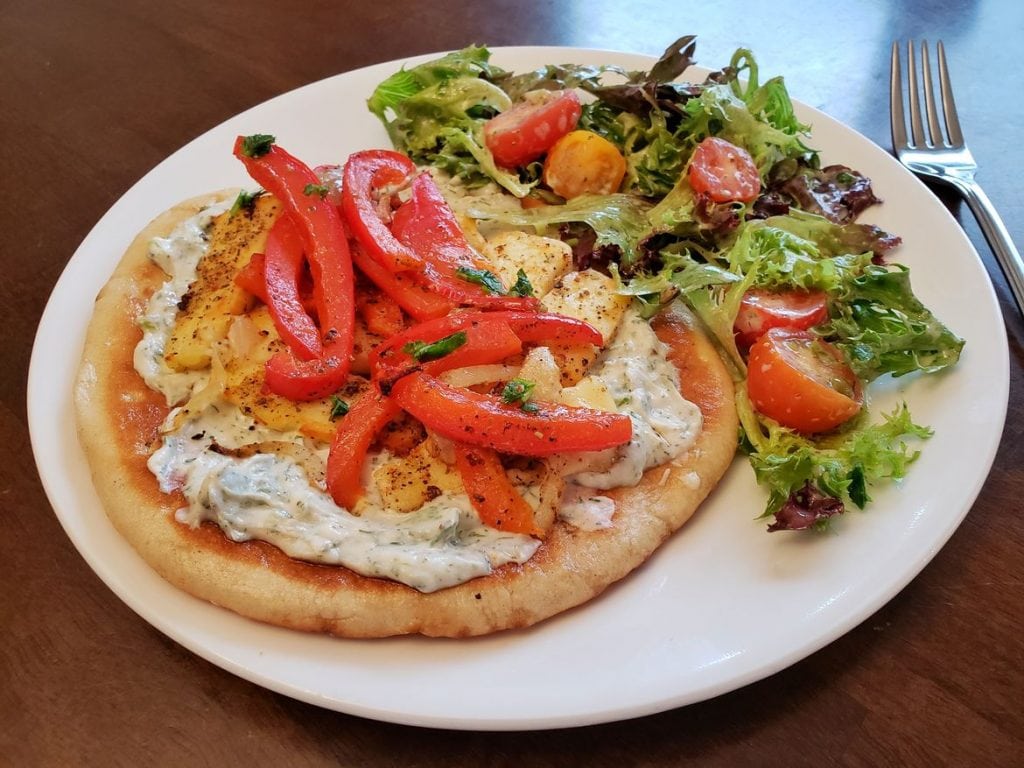 So I'm signing up for Chefs Plate meal kits to save myself some trips to the grocery store.
Instead of spending hours shopping, I'll get Chefs Plate's fresh ingredients delivered straight to me door.
I'll be making A+ meals (see what I did there?) in no time!
Back to School Meal Kit Flash Sale from Chefs Plate!
Right now, Chefs Plate has a FLASH SALE on for back to school!
Get 10 FREE meals in your first four boxes, and cross meal planning and grocery shopping off your back-to-school to do list!
There's no code to type in, just visit this link now to start saving.
The flash sale ends September 5, 2021, so grab the deal today!
Shipping is free.
How does Chefs Plate work?
Getting a Chefs Plate meal kit is as easy as:
ordering online
getting the kit delivered to your door in an insulated cooler
popping the ingredients in the fridge
making your easy, delicious meals!
You can choose from three types of meals:
meat & vegetables
family friendly
vegetarian
Then, choose two or four people for your plan.
We always get the four person vegetarian plan for our family of four (two adults, a teenage boy, and tween teen girl). We eat what I think is an average amount, and almost always end up with a little left over for for lunch the next day for one or two people.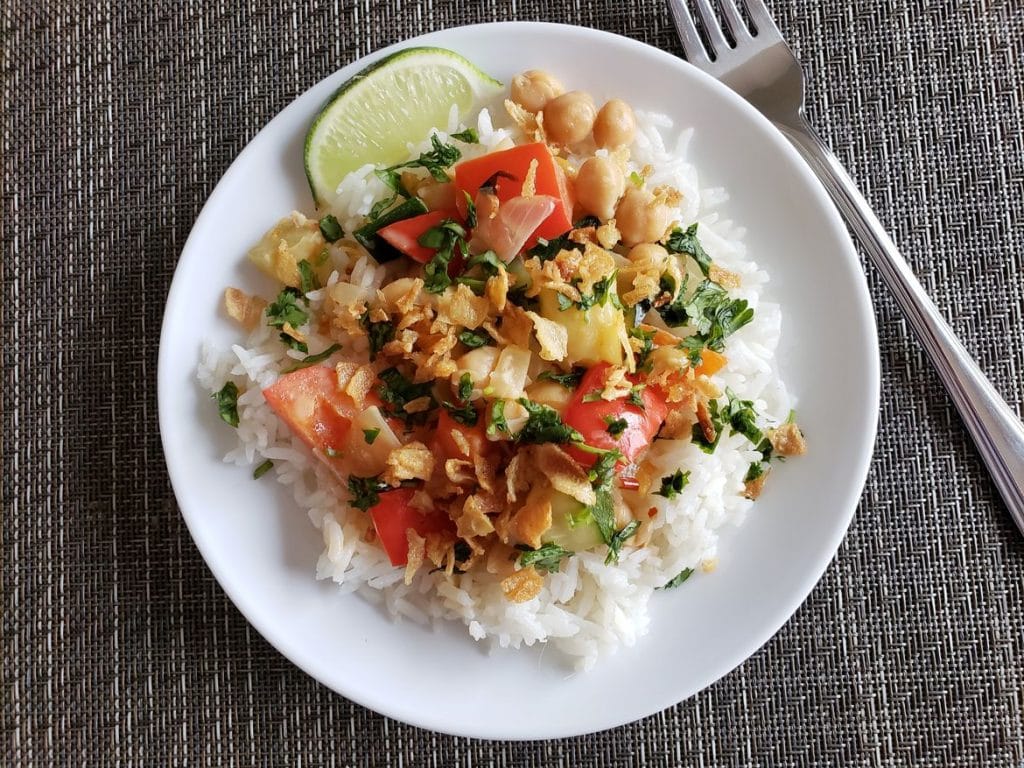 Next, choose the number of meals per week.
For two people, you can choose three or four meals per week. For four people, you can choose two, three or four meals per week.
We love the meals, and they're easy to make. My 15 year old son made the most delicious chipotle black bean soup with lime crema and cheesy focaccia dippers for Mother's Day from Chefs Plate.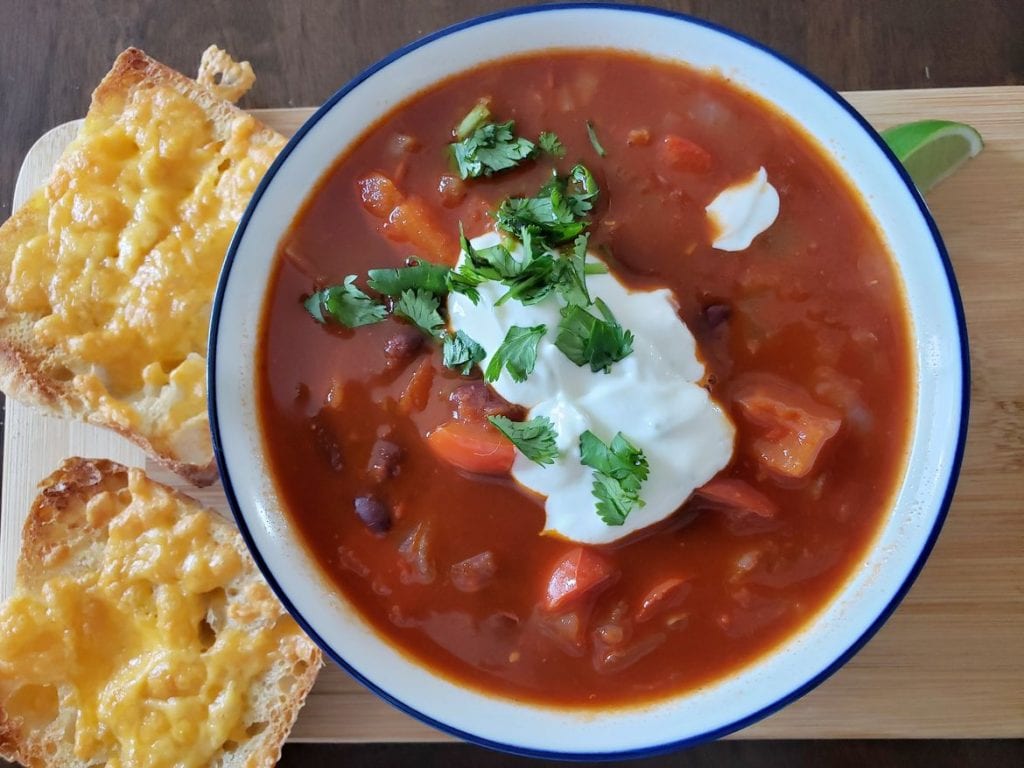 Want to learn more? Check out our honest Chefs Plate Review or our detailed Chefs Plate vegetarian meal kit review!
Can you cancel?
Yes, you can cancel any time, and skip weeks when you want You can even skip weeks in advance if you're going on vacation.