Not much is as delicious as a bright red raspberry. We LOVE raspberries here, and make a lot of tasty raspberry concoctions, which inspired us to create this delicious raspberry recipe collection.
Raspberries are full of antioxidants, and they pair beautifully with both savory and sweet recipes. Chocolate and raspberries have gone together for ages, but did you realize that a beautiful mix of raspberry and beans makes a wonderful salsa dip? What about lemon and raspberry for your favorite cake?

DELICIOUS RASPBERRY RECIPE COLLECTION
Tip! Next time raspberries are on sale, stock up to create your favorites of these great recipes.
Raspberry Recipes: Top 50 Most Delicious Raspberry Recipes (Recipe Top 50's Book 56)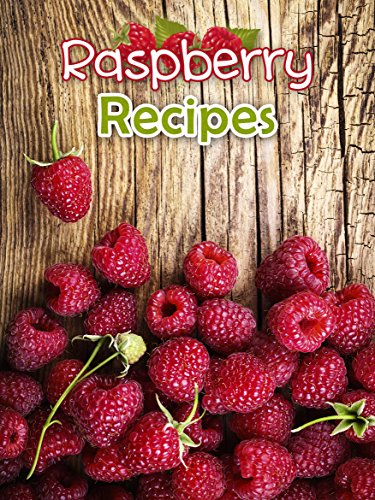 Go outside your comfort zone by adding them to a sauce on your next chicken or pork dish. Layer with cake, cream and chocolate for a sweet and beautiful trifle.
This delicious raspberry recipe collection will quickly become your go to for impressing dinner guests. Raspberry recipes always they pop with color against your entree or dessert, and are widely loved as an accompaniment that makes every meal feel special.
Raspberries are the quintessential fruit to have on hand for any and all dinner parties, events or simply for snacks for the family. Not only do they offer huge flavor, they offer you and your family great health benefits.