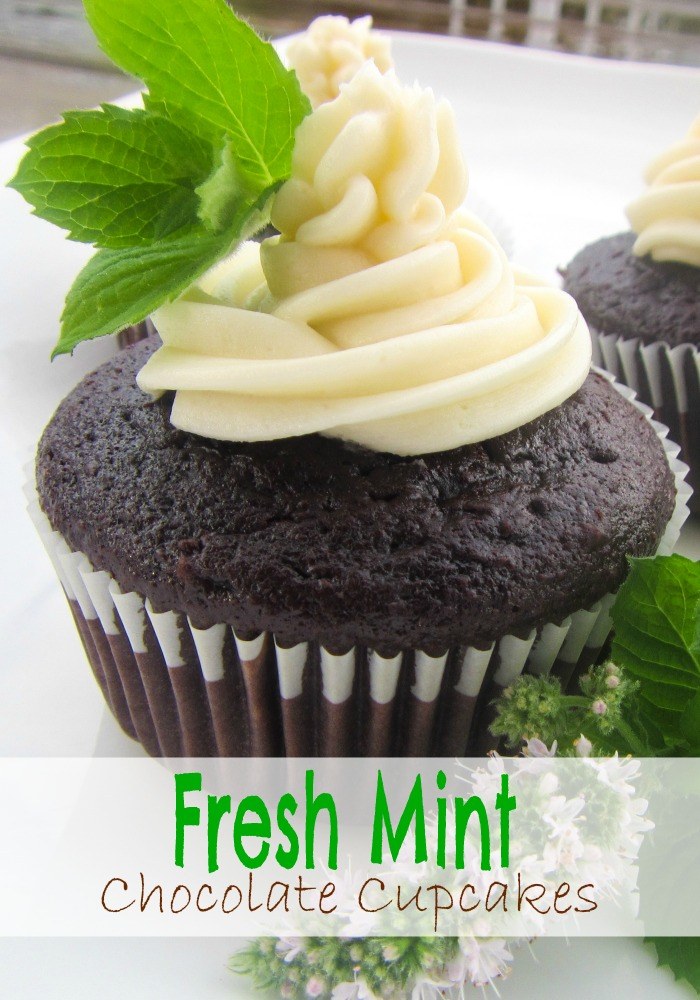 I love fresh mint.
When we moved into our new house, I found a fantastic surprise off the side of the back deck – a patch of mint that had been left to go wild.
But all this mint brings up a problem. What on earth can I do with it all?
I have no idea what kind of mint this is, but I do know it makes fantastic mojitos. And great fresh mint chocolate cupcakes. A finely chopped 1/4 teaspoon adds a nice dab of freshness to mint chocolate cheesecake dip, or mint chocolate blossom cookies, too!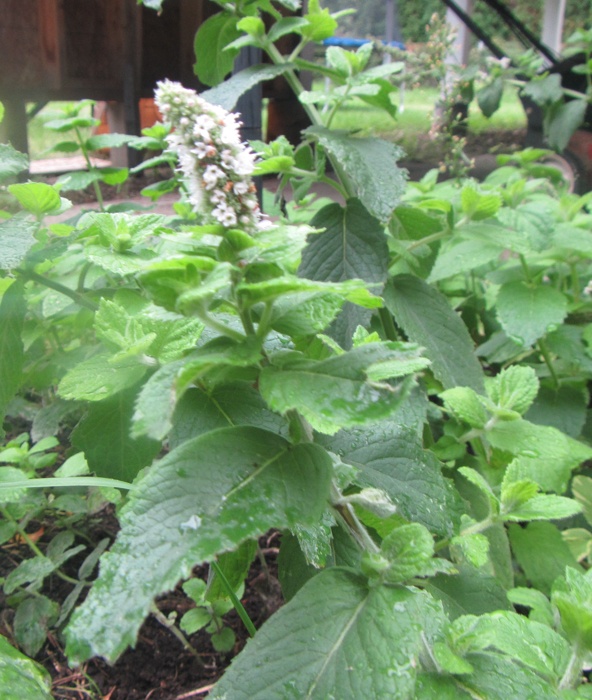 To prepare the mint, just pick fresh and chop it finely.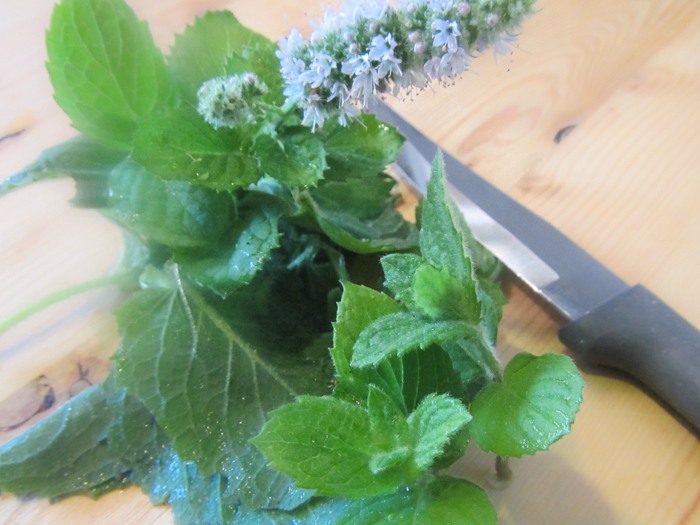 I chopped only the leaves (I'm not sure if the flowers are even edible?). You wouldn't believe how good this smells.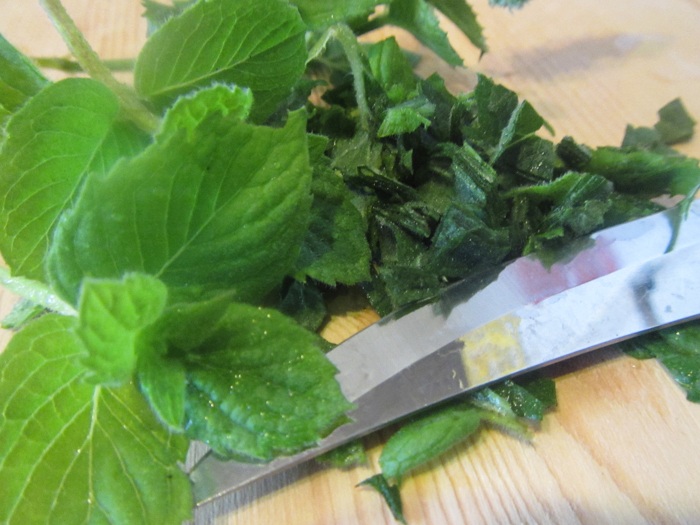 These are a variation on the incredibly easy Never Fail Rich and Moist Chocolate Cupcake recipe, with mint finely chopped and stirred in. They're a huge hit when we ice them with our old fashioned All Butter, All The Time Buttercream frosting.
Yield: 24
Fresh Mint Chocolate Chip Cupcakes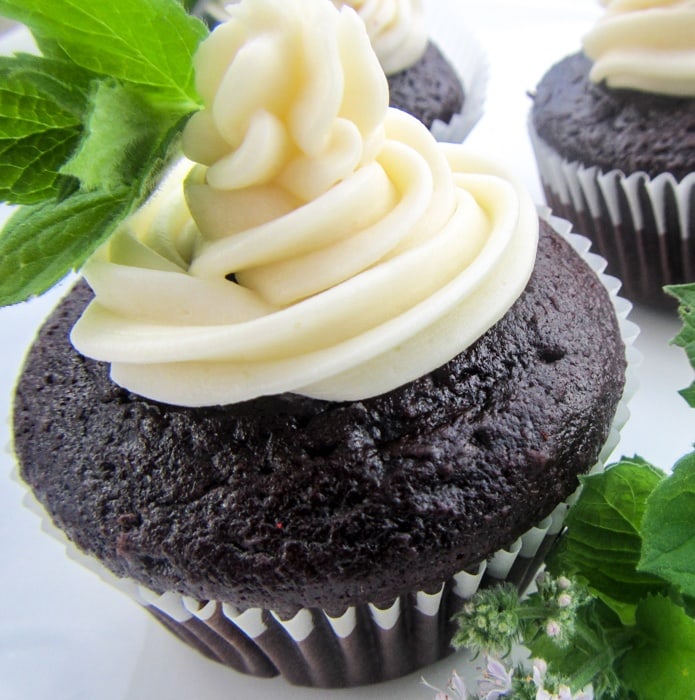 These easy chocolate cupcakes are made with mint freshly chopped from the garden!
Ingredients
2 1/4 cups white sugar
1 3/4 cups all-purpose flour. Note, you cannot substitute cake flour – use all-purpose flour. Cake flour will make these cupcakes rise too much.
5/8 cup unsweetened cocoa powder
1 1/2 teaspoons baking powder
1 1/2 teaspoons baking soda
3/4 teaspoon salt
2 medium eggs
1 cup milk
1/2 cup vegetable oil
1 teaspoon vanilla extract
1 tablespoon finely chopped fresh mint
1 cup boiling water
Instructions
Preheat oven to 350 degrees F (175 degrees C).
Flour and grease 24 cupcake tins or just use cupcake liners. Click here to see prices.
Using a mixer, stir together the sugar, flour, cocoa, baking soda, baking power and and salt.
Add the eggs, milk, oil, finely chopped fresh mint and vanilla into the same bowl.
Mix for three minutes on medium speed.
Stir in the boiling water last. IMPORTANT: Batter will be very thin. Pour into the prepared tins, filling each tin or liner about about 2/3 full. Do not overfill, or they may flow out of the tins as they cook,
Bake 30 to 35 minutes, until a toothpick comes out clean, or the top of the cake springs back if you touch it gently with your finger.
Notes
IMPORTANT: This batter is very, very thin. It's almost the consistency of a can of paint. Don't let this worry you – the cupcakes will still turn out great!
Nutrition Information:
Yield:
24
Serving Size:
1
Amount Per Serving:
Calories:

238
Total Fat:

6g
Saturated Fat:

1g
Trans Fat:

0g
Unsaturated Fat:

5g
Cholesterol:

15mg
Sodium:

198mg
Carbohydrates:

42g
Fiber:

1g
Sugar:

20g
Protein:

4g