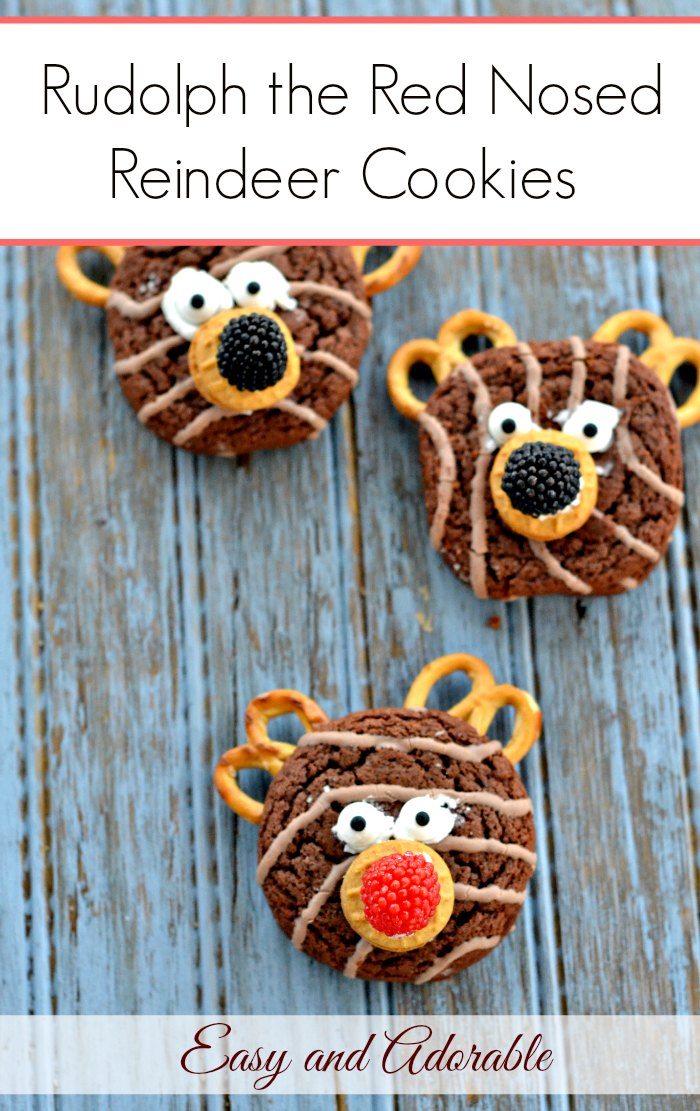 With two kids in the house, a business to run, and a busy life in general, I've really learned to appreciate easy and simple.
That's why I love these easy and adorable Rudolph the Red Nosed Reindeer cookies.
You can make a batch of these in no time flat, and they're always a huge hit with our family and my kids' classmates at school.
Here's what you'll need. I've added links to the items on Amazon, so you can see what I used.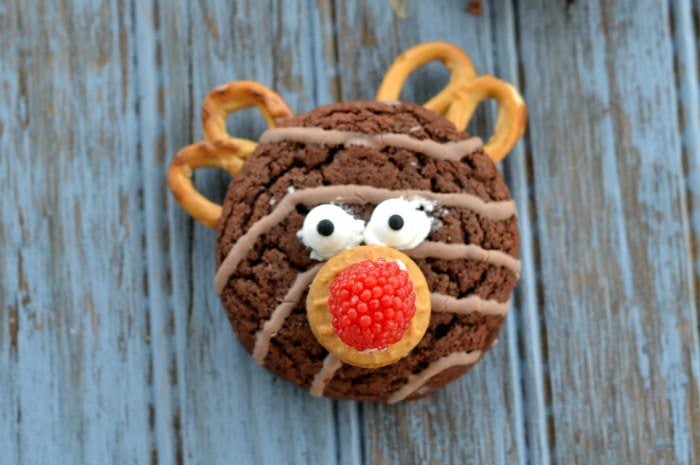 Here's how to make the Rudolph the Red Nosed Reindeer Cookies
These are so easy to put together.
Take two pretzels and place between the cookie sandwich at the top.
Create stripes of brown icing on cookie.
Attach the two candy eyes with white icing.
Attach a gummy to the nutter butter cookie using the white icing. Use a red raspberry gummy for Rudolph, and black gummies for the other reindeer.
Attach the nutter butter cookie the center of the cookie.
You're done! With all that extra time, I thought you might enjoy this 😉