Looking for vegan foods that taste like meat? First up, let's get real. The straight up truth is that none of these substitutes taste exactly like meat.
I've been a vegetarian (and sometimes vegan) for most of my life, so I've tried all of these and more.
Some are closer than others to the taste and feel of meat. They cook a little differently than meat, and in some the texture or taste is definitely not exactly like meat. That said, they all be substituted for meat, and they have a hearty taste and feel.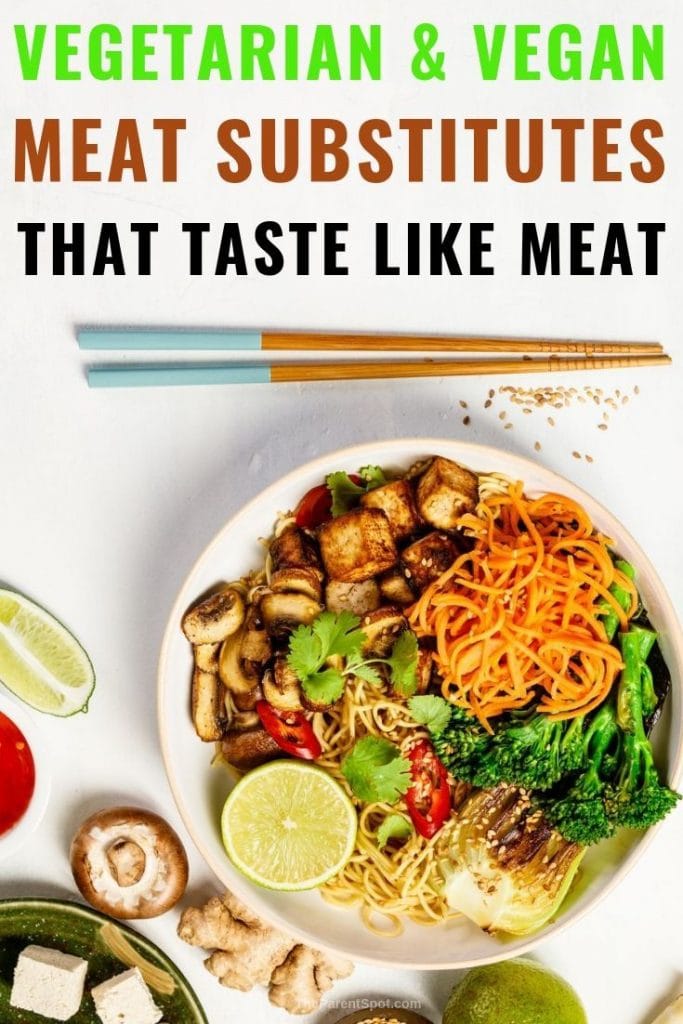 Vegetarian and Vegan Foods that Taste Like Meat
As a vegetarian for over 30 years, I've tried every kind of vegan and vegetarian meat substitute out there. Here are my thoughts about vegetarian and vegan foods that taste like meat. If you're looking to stock up, any of these mean substitutes is a great staple to have on hand for vegetarian pantry meals to make in a hurry.
Beyond Meat: Our top pick for vegan foods that taste like meat
If you're looking for a vegetarian or vegan meat substitute that tastes most closely to meat, then Beyond Meat is our pick.
This is a new plant based protein that's popping up in stores and fast food outlets everywhere. I've tried it, and it does indeed have the texture and taste of meat. It's not perfect, but I think Beyond meat the a vegetarian meat substitute that tastes the most closely to real meat.
Beyond Meat makes a range of products, from plant based hamburger patties to sausages.
If you want to test this out before buying a pack, head on over to A&W, where they serve up a Beyond Meat burger.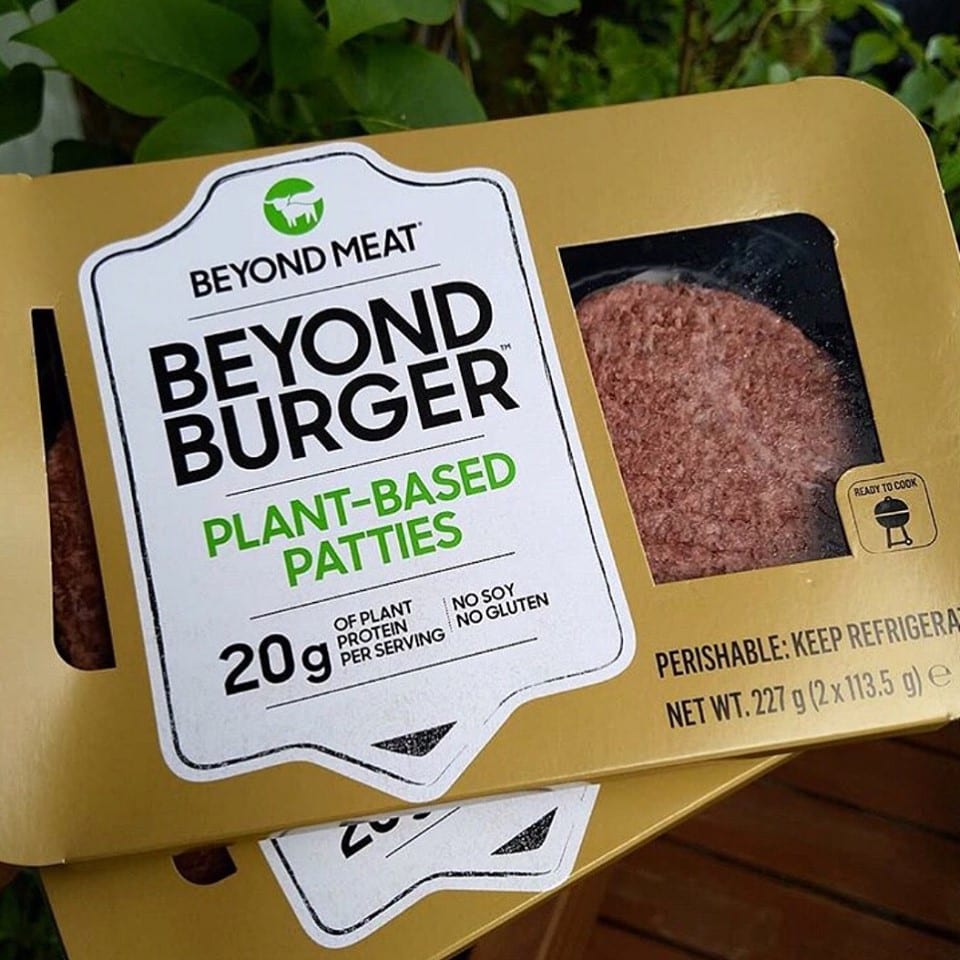 Tofu
I really don't think that tofu tastes like meat, but if you get an extra firm variety, they texture can be a bit similar to chicken.
A staple ingredient in Asian cuisine and an excellent substitute for pork, beef, even for chicken, tofu is made from soymilk curds pressed into blocks. Tofu comes in various textures, from very soft to extra-firm and smoked varieties are also available.
The taste of tofu is not very strong – a feature that makes the ingredient suitable for adding varied flavors and spices. The ability of tofu to absorb the flavors added to the dish makes it the perfect substitute for meat and an excellent filler in a variety of dishes. Beside stir-fries, curries, grilled cubes and other oriental dishes, tofu can be used for preparing delicious deserts as well.
Tofu is one of those foods that needs to be prepared correctly to taste good. In any sort of savory dish, use extra firm tofu as a meat substitute. Anything softer will be a disgusting tasteless mess.
Tofu also needs to be seasoned property. It's quite a tasteless ingredient, so make sure you add plenty of spices!
Looking for a great tofu recipe? Check out our easy tofu and cheese quesadillas.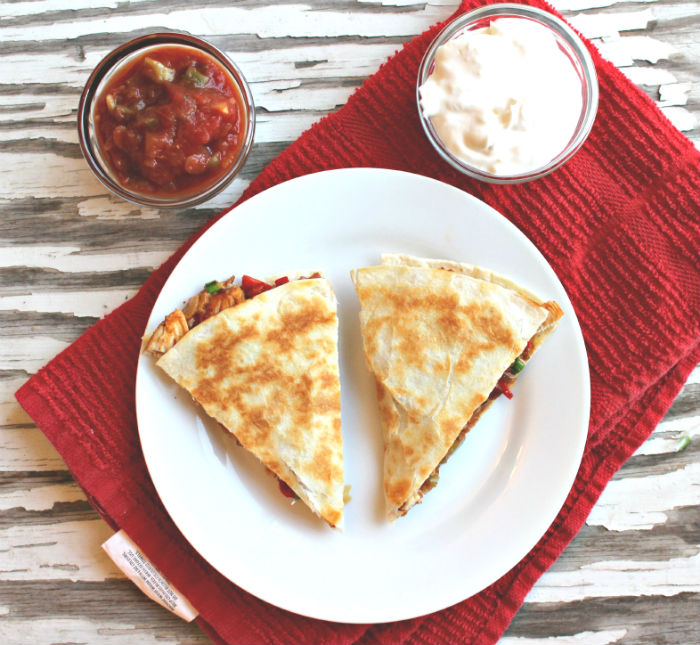 Tempeh
Tempeh is another soy product that is made with fermented soy beans.
Some people who avoid tofu may still eat tempeh because the fermentation process is said to make it healthier. Tempeh is a bit more firm and chewy than tofu, giving it more a the meat-like texture. Tempeh is often used to make "bacon" or vegan taco meat. It can be used in soups, salads, stir fry, noodle dishes, or any dish you would normally add meat to in order to give that familiar chewy texture.
I find that tempeh has bitter aftertaste, so it's much better in strongly flavored food like chili or used as a taco meat substitute.
Craving tacos? Try our hugely popular easy taco dip recipe (pinned over 100,000 times on Pinterest!) or our homemade taco seasoning mix.
I've started using pan fried smokey tempeh strips in sandwiches lately, and I'm really enjoying the strong smokey taste. It's definitely not bacon, but it is a nice taste, as long as you don't use so much that the bitter aftertaste becomes overwhelming. Some people love to have chunks of tempeh in salad as a substitute for chicken.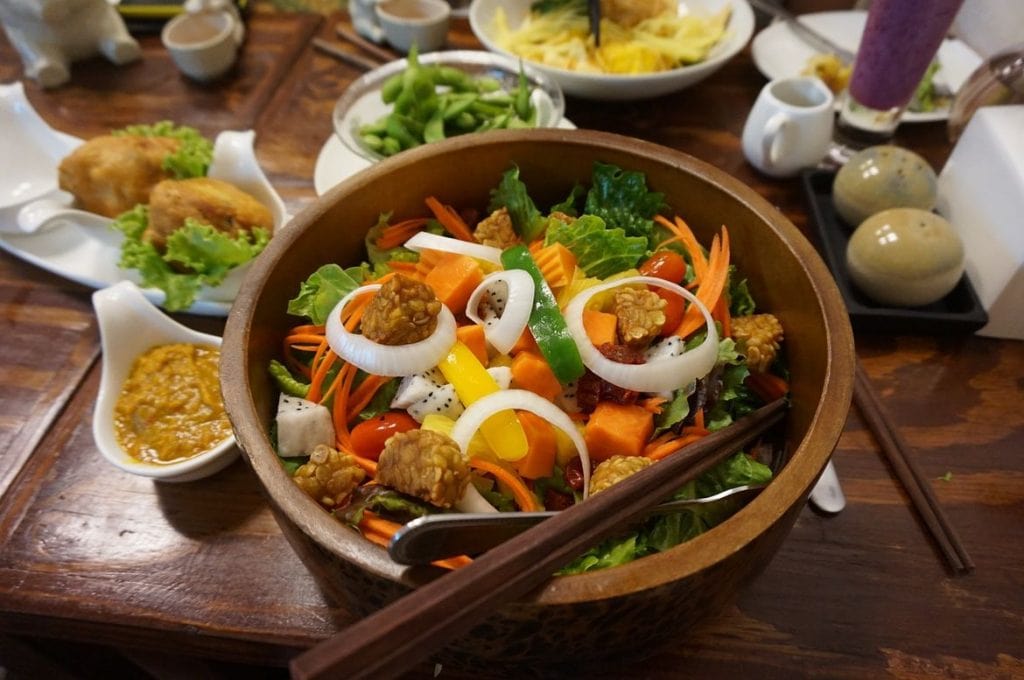 Seitan
Seitan is made entirely from wheat gluten, the principal protein in wheat.
Used as a vegan meat substitute, seitan is made mixing wheat flower and water and kneading the mix into a sticky dough. The resulting mass can be seasoned with any spice and used for preparing a variety of dishes, either dishes invented for vegan diets or dishes that are usually made using meat – seitan can be easily made to resemble steaks, hot dog sausages, BBQ skewers, fajita bowls, curry, even sausages.
While seitan is a healthy and versatile meat substitute, it is made entirely from gluten, so vegans and vegetarians who suffer from gluten sensitivity will have to turn to other meat substitutes for their meals.
Portobello mushroom steak
When grilled, portobello mushrooms have a nice chewy texture that's a bit similar to meat. Now, similar is the key word here: they definitely don't taste like meat, but they do have a meaty texture. I personally don't think they taste like meat at all.
The key to creating a portobello steak that taste just like the real thing is to marinate the mushrooms then grill them to perfection. You can marinate them in vegan Worcestershire sauce, soy aminos, or soy sauce and olive oil with your favorite seasonings. If you don't own a grill, frying them up on the stove-top will work just as well.
Mushrooms can be used for replacing meat in almost any meat recipe, including stews, soups and spreads.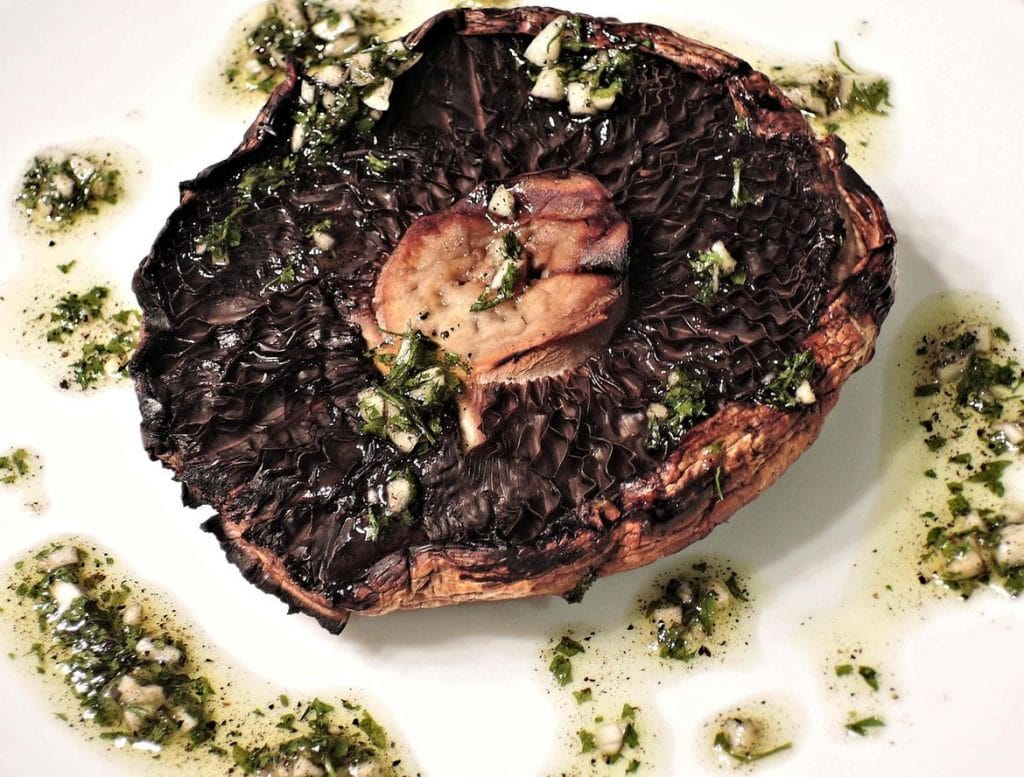 Beans and legumes
Beans are another excellent source of healthy proteins and they are available in a very wide variety. They can replace meat in soups, chilis, salads and stews and they are often as a meat substitute in burger paddies and sausages. Chickpeas (the principle ingredient in hummus, falafel and many other exotic Asian and African dishes), lentils, split beans and peas are also great meat substitute that are just as versatile as beans.
As a vegetarian for over 30 years, black bean burgers are far and above one of my favorite meat substitutes. That said, I don't think they taste like meat at all, but they're definitely delicious in their own way.
Black bean burgers are easy to make, and they are high in protein and other valuable nutrients. They can also be made gluten free.
We really love the MorningStar black bean burgers at Costco. The MorningStar burgers are vegetarian, and contain egg and milk ingredients, so they aren't suitable for vegan diets.
They hold together really well when cooking, and they have a great chipotle flavor. That said, they are spicy enough that our ten year old (who doesn't like spicy food) won't eat them. I'd rate them about a 2/10 on the spicy scale, but I like spice.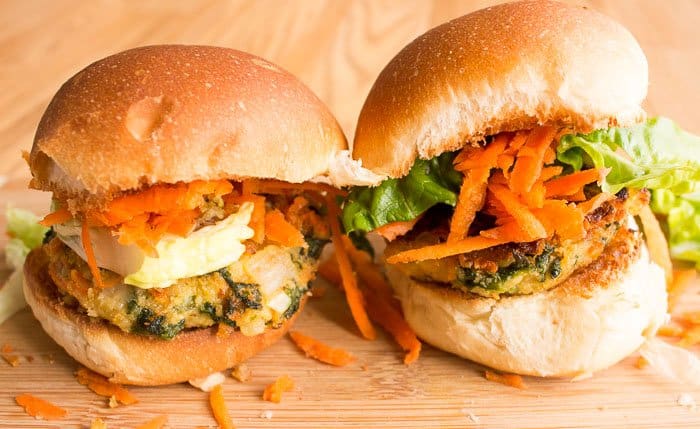 Jackfruit
The fruit is native in India and when cooked, it resembles the texture of pulled pork and is not only an excellent source not only of proteins, but also a source of fiber, B6 vitamin and antioxidants. The fruit tastes a bit sweet, but with the right combination of seasoning, the sweetness will disappear.
Cauliflower and broccoli
OK, I'm just going to say it: if you're eating cauliflower bbq thinking it is going to taste like chicken, you're going to be disappointed.
That said, cauliflower wings or broccoli nuggets can be delicious, but I definitely don't think they taste like meat at all.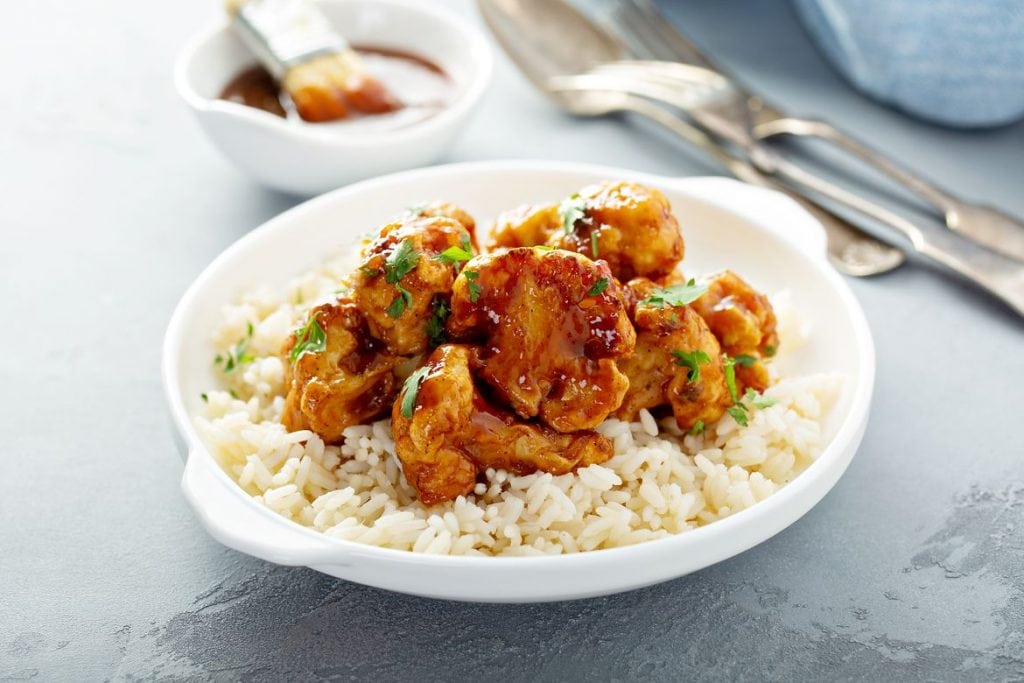 Eggplant bacon
Bacon is one of the most missed meat products for vegans, as it is the hardest to replicate. Eggplant bacon is not only healthier, but it is just as delicious. To make eggplant bacon, simply peel and slice the eggplant in thin slices lengthwise, similar to a bacon strip. Place the strips in your marinade consisting of soy sauce, a dash of liquid smoke, olive oil, and a dash of agave syrup. You can add any other seasonings you desire as well. Then line up the slices on a baking sheet and bake at 425 degrees until they are crispy like bacon. Just because you are vegan doesn't mean you have to give up your favorite flavors, and these ingredients make it easy to still eat well!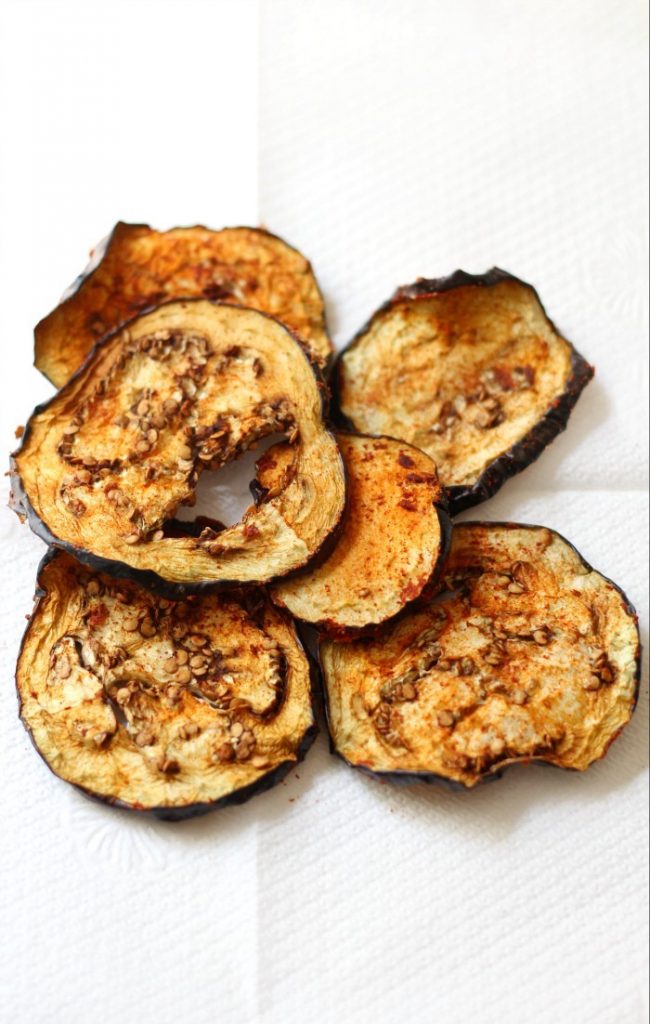 Looking for some great vegetarian meals? Check out our no boil vegetarian lasagna, vegetarian dips, vegetarian sprouted mung bean soup, plus our personal tips for getting more protein in your vegetarian kid's diet.
What are your favorite vegan foods that taste like meat? Did we miss any?