This Velveeta queso crockpot recipe is an instant hit at any party. It's the queso dip that people expect – cheesy, flavorful, hearty, and perfect for dipping!
Warm, melted and smooth cheese mixed with savory seasoned chili with ground beef will keep your guests happy.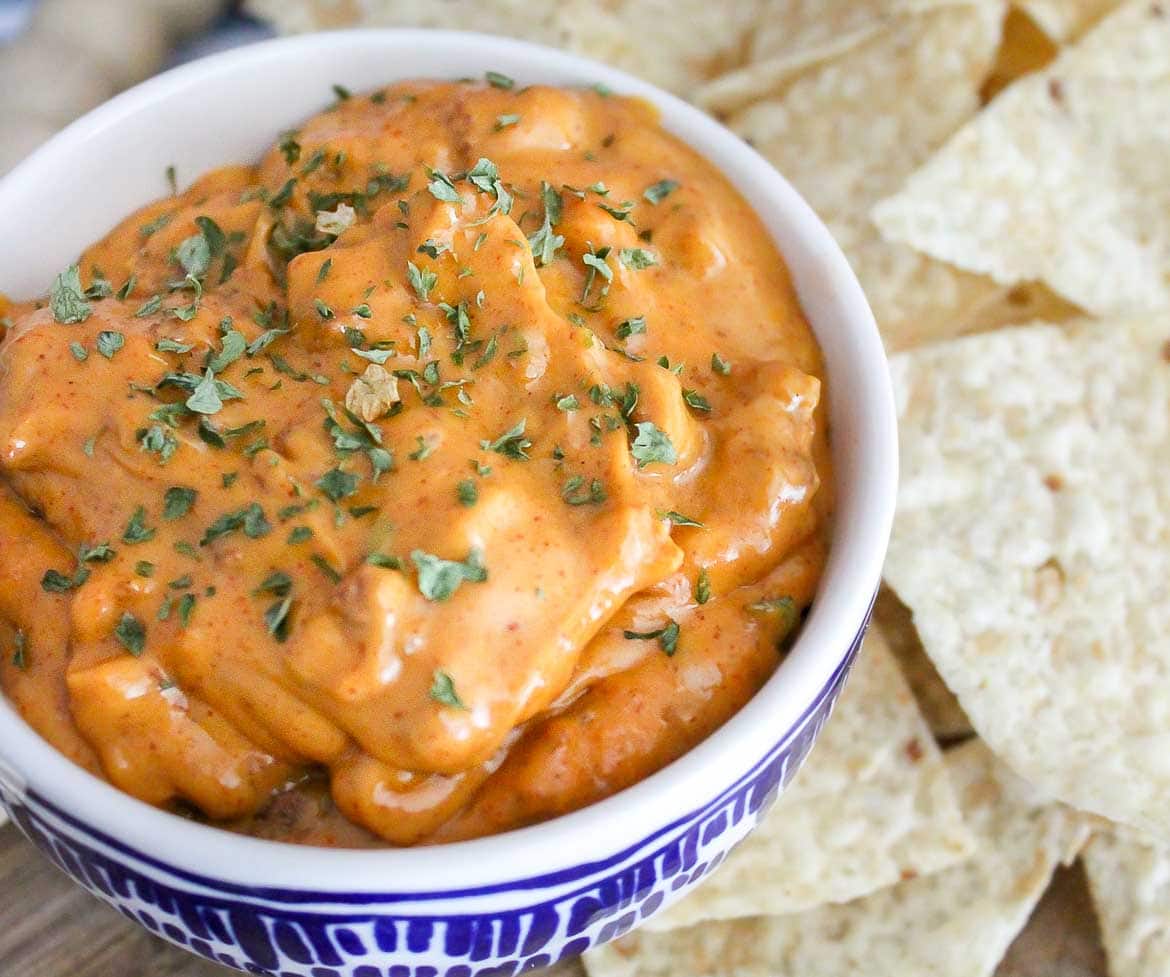 Even better, it's insanely easy and you likely have these ingredients on hand in your pantry already. Because it's made in the slow cooker, it's even easier! Just put the ingredients in the slow cooker early in the day, turn it on, and open it up to find perfect easy queso dip!
Just know that if you serve this before supper, you may not even get to the main course! I've seen friends eat so much of this dip we almost skipped dinner because they were so full!
This is a queso con carne dip with Velveeta.  Sure, Velveeta has its detractors, but there's no denying that it melts beautifully, and it's a breeze to work with in the kitchen.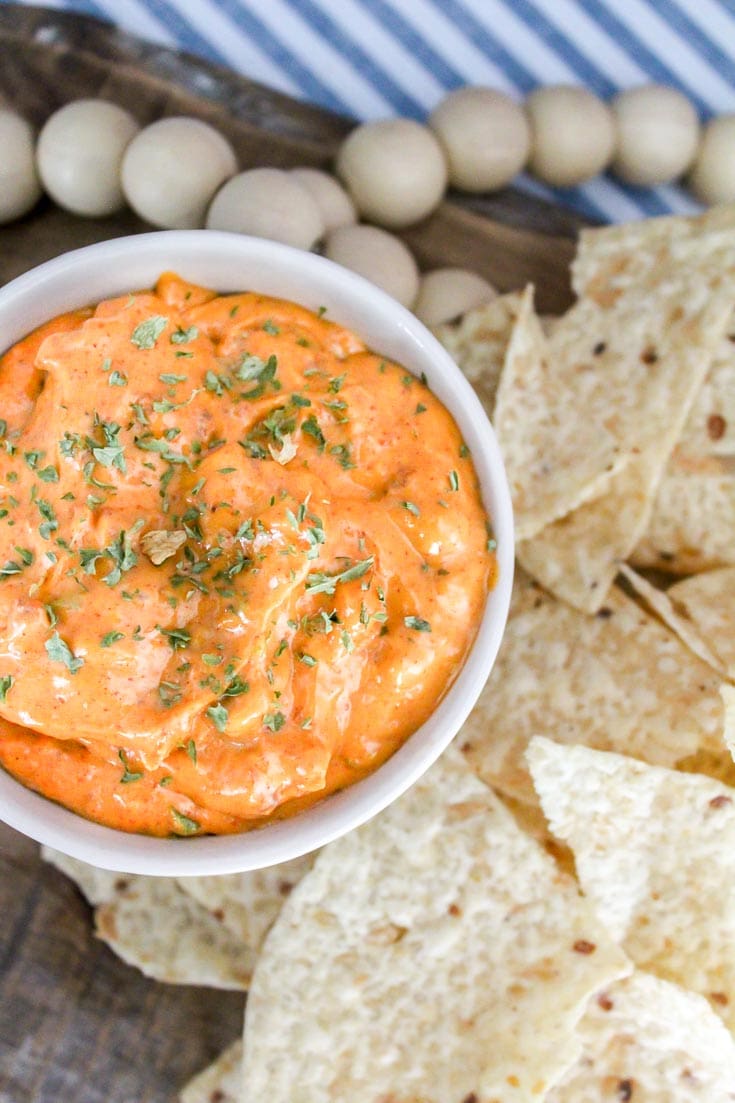 Velveeta is especially good for making this queso dip in the slow cooker because it won't clump or separate. This Velveeta cheese dip recipe stays this beautiful creamy thick consistency even as it cooks, or if you accidentally over cook it, or leave it in the slow cooker for hours to stay warm.
You've got to love Velveeta for that!
I'll be the first to say this easy Velveeta dip definitely isn't an authentic Mexican queso dip! Authentic Mexican queso is delicious, but it's made with a combination of Mexican cheeses (like Chihuahua, Oaxaca, cotija and queso fresco) that are often hard to find. Stay tuned! We'll be posting an authentic recipe soon!
This is the recipe for queso that's more authentically Tex-Mex. If you've visited Texas or New Mexico, this is the recipe you've probably had at any tailgating party.
This dip is super easy and delicious, and it'll become a staple in your kitchen.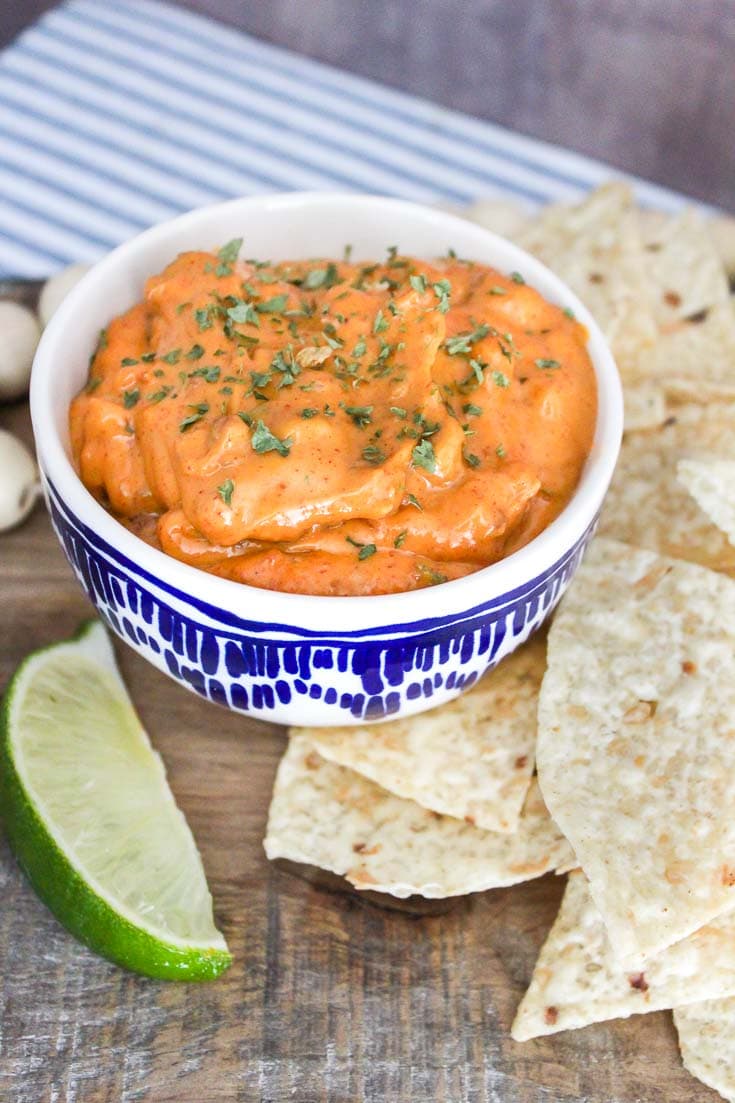 Just break out the cold beverages, add some tortilla chips to the mix, and you'll have a party dipping hit on your hand. This yummy Velveeta queso dip with ground beef the perfect way to keep your guests happy whether you're tailgating, celebrating the Superbowl, or hanging out at home.
I can't imagine ever having leftovers, this is so good, but this is incredibly tasty over french fries or a baked potato! So good! The dip reheats beautifully in the microwave. Try these low fat air fryer fries if you're trying to save a few calories.
To make this vegetarian, substitute the can of chili for 10 oz of Yves vegetarian ground round, 3 tablespoons of salsa, and 1 package of taco seasoning. Alternatively, you could just substitute the can of chili for vegetarian chili, but you'll have a chunkier dip with beans and tomatoes.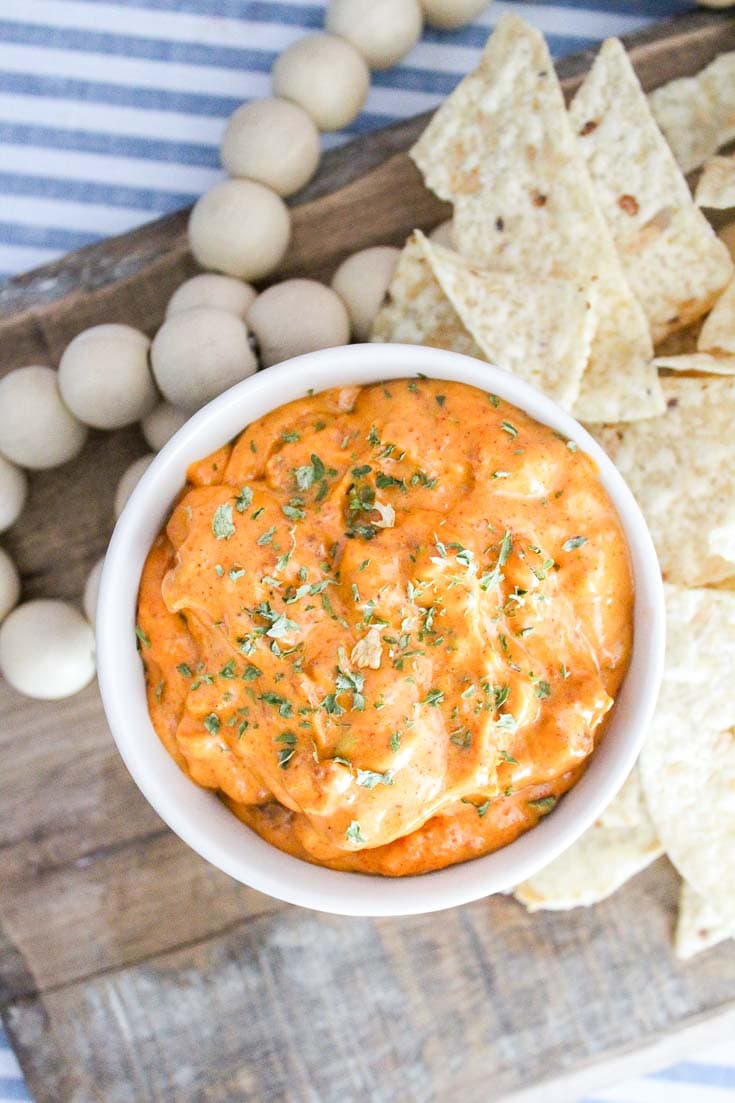 We use regular (orange) Velveeta in this crock pot recipe. You can use white Velveeta, but we prefer orange, because the white Velveeta and ground beef in this recipe don't look as appetizing together as the orange Velveeta.
Want to kick this Velveeta chili cheese dip recipe up a notch? Add diced jalapenos, or fried onions. To kick up the spiciness of this recipe, add a teaspoon of red pepper flakes or add 2 Tbsp picante sauce (though picante sauce will make the dip a little less thick). If you want, add a quarter cup of salsa to kick up the flavor, though the dip is a little less thick.
If you like this dip, try our hugely popular and delicious easy five ingredient taco dip with cream cheese, or our yummy bacon crack dip. They're both so delicious!
Enjoy!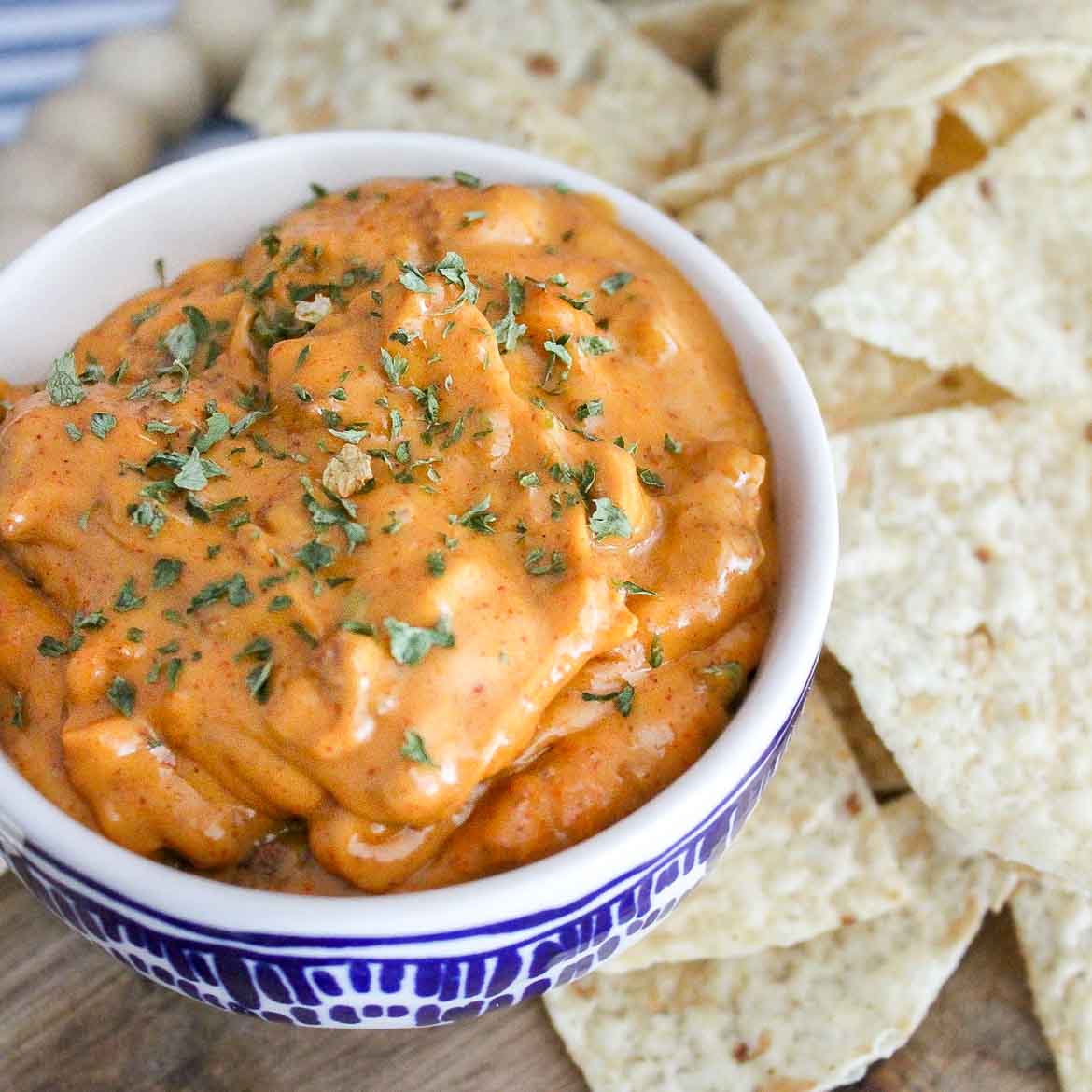 Easy Velveeta Queso Crockpot Dip Recipe
Here it is: our favorite easy queso dip with ground beef and Velveeta.
Ingredients
Directions
Cut the Velveeta cheese into two inch cubes and add to slow cooker.
Next add cayenne pepper, and the can of chili.
Turn slow cooker to medium, and cook covered for two hours.
Stir, and cook on low for another hour.
You're done! Just add a pinch of salt and pepper to taste.
Stir the dip and serve it warm with tortilla chips or soft pretzels for a tasty alternative.
We love, love love, these slow cooker liners for making cleanup a breeze. Just line your slow cooker with one of these before adding the ingredients, and all you'll need to do is pull out the liner at the end, and your crock pot is instantly clean!
Did I say I love how easy cleanup is using these? Get these amazing slow cooker liners on Amazon now.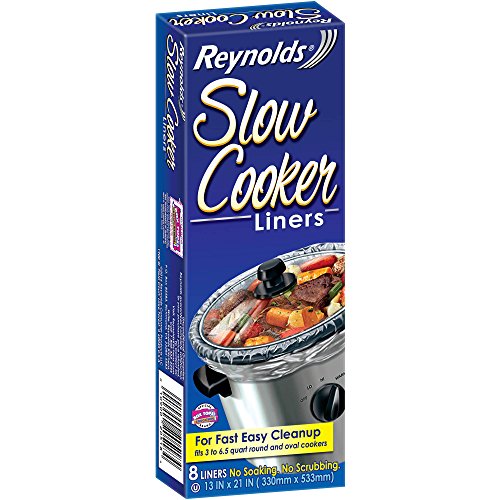 Velveeta Queso Recipe Tips and Notes
Stovetop option: It's easy to make this on the stove if you're in a hurry. Just add Velveeta into a medium sized saucepan over low heat. Cook until the Velveeta is melted, stirring occasionally. Add the other ingredients, stir, and cook until the dip is warmed through. Enjoy!
Microwave option: If you're in a crazy hurry, make this Velveeta and chili dip easily in the microwave. Just add Velveeta into a microwave safe, medium sized bowl, cover, and microwave for 1 minute on medium high. Stir. Microwave on medium, or until the Velveeta is melted, stirring occasionally. Add the other ingredients, stir, and microwave on medium until the dip is warmed through and ready to eat. Yum!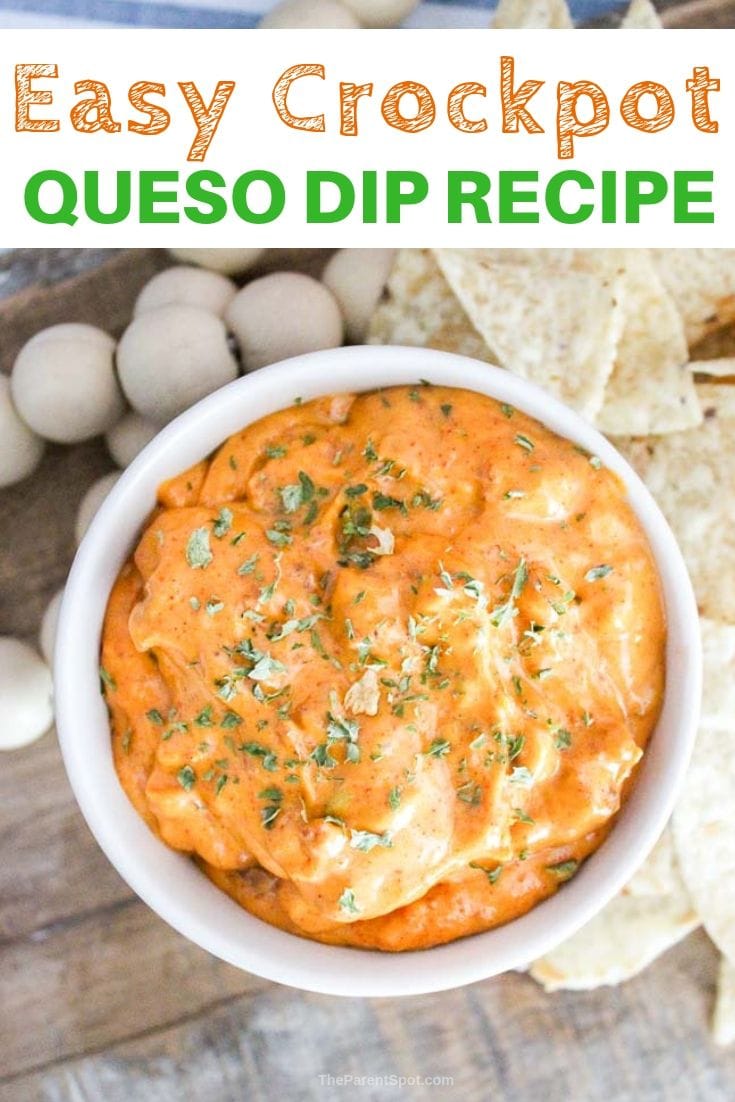 Storage: This Velveeta queso crockpot dip is perfect for leftovers, since it reheats beautifully. Store any leftover dip (though this recipe is so good that I doubt you'll have any!) in an airtight container in your fridge for up to a week. Freeze for up to two months. To reheat, microwave on a medium setting until warmed through, or on the stove top on low heat.
Have you tried our easy queso dip with Velveeta? Do you have any tips? Let us know below!