Looking for a soda replacement? One of the biggest sources of calories in many of our diets are those that come through what we drink.
Soft drinks are especially difficult to give up, but here are some Refreshing Beverages To Help You Kick Your Soda Habit. You don't have to be without something tasty to drink when you use these great options.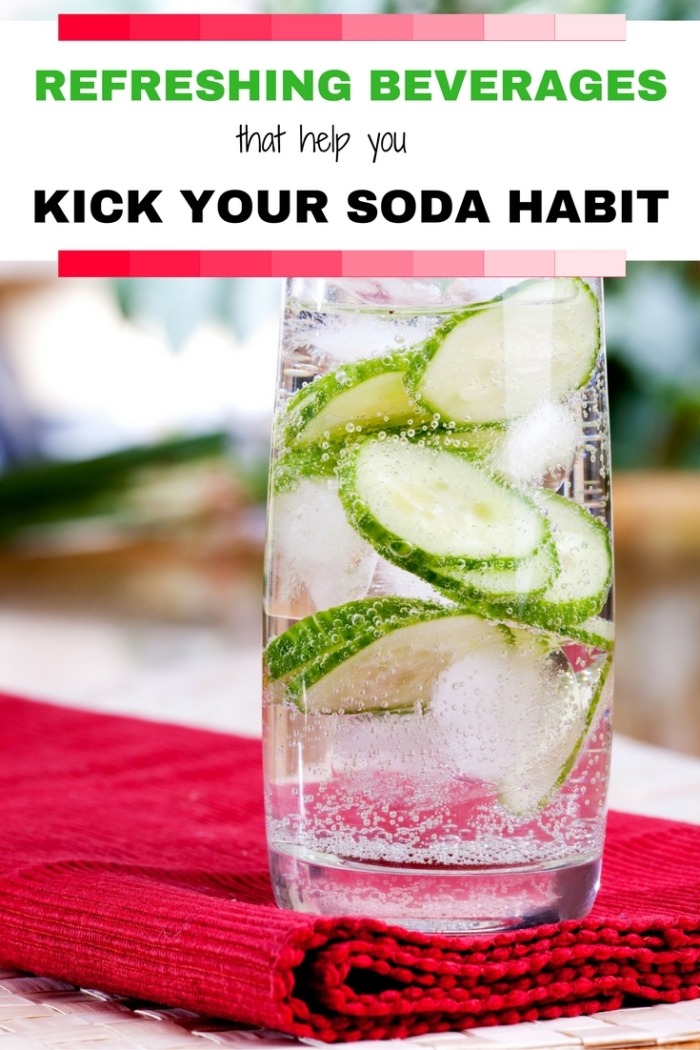 Soda Replacements and Alternatives
Wondering what can I drink instead of soda? Check out these replacements for soda.
Fruit Infused Water Soda Replacement
 Infused waters have become popular in the last few years.  You can go the easy route of simply adding fruit and herbs to a pitcher of water, or use a specialty infusion pitcher or water bottle.  Both methods provide bright flavors that make drinking water easier. This is easily my favorite soda replacement drink.
Prodyne Fruit Infusion Flavor Pitcher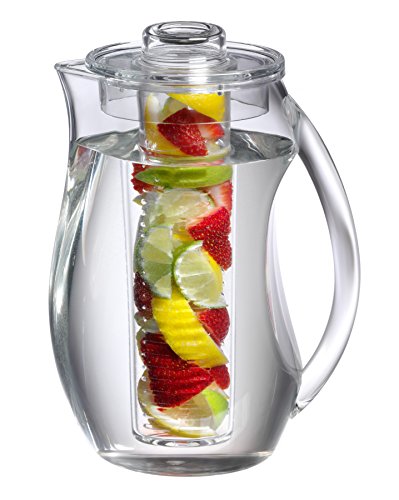 Great fruit infused water combinations:
Cucumber and mint
Citrus blend of lemon, lime and orange
Strawberry and mint
Lemon and blueberry
Strawberry and kiwi
Blueberry and kiwi
Peach and mint
Raspberry and peach
Fruit Infused Tea as a soda pop alternative
Sweet tea can be nearly as bad on calories as soda, but tea in itself has great health benefits. Use green tea and mashed fruits instead of sugar to create a bright and refreshing beverage that doesn't contain added sugars or chemicals.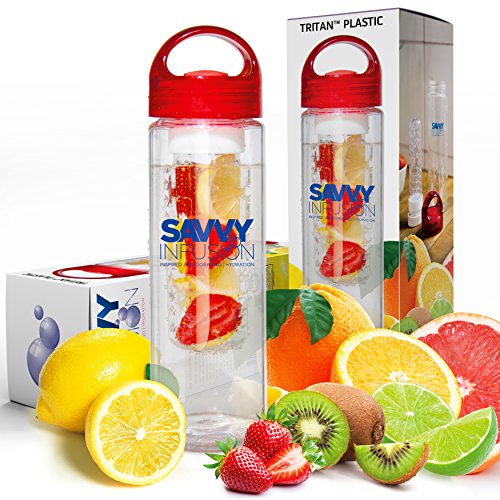 Great fruit infused tea combinations:
Green tea and citrus
Black tea and lemon
Tea with raspberry
Green tea and peaches
Flavored Coffee
If you are trying to kick your caffeine habit as well, choose decaffeinated coffee, but coffee can offer great options of flavor to replace your soda.  Use sugar substitutes like honey or stevia and limit your cream to fat free milk instead.
Great flavored coffee additions:
Coconut oil
Fat free milk
Pumpkin pie spice
Cinnamon
Stevia
Organic Raw Honey
Unsweetened cocoa powder mixed with a sugar substitute
Mint extract
Vanilla extract
Almond extract
Consciously choosing to drink things that are lower in calories can easily eliminate thousands of calories per week from your diet in no time.  Your body will also feel much better once you start giving it more water.  Focus on quenching your thirst with natural flavors instead of things that are high in sugar content and replacing old, unhealthy habits with new good habits.
If you're looking to improve your health even more, consider some of these fun ways to sneak kale and spinach into your diet, easy health upgrades for your grocery list, and more articles on how to get and stay healthier this year!
Need some more inspiration? Check out this Amazon Best Seller book for more soda replacement ideas Fruit Infused Water: 98 Delicious Recipes for Your Fruit Infuser Water Pitcher