This post is brought to you by the fun folks at Cookie Cutter Kingdom. I bet you'll be craving a warm, fresh from the oven cookie after reading this. I know I did.
In my house, hubby is the baker.
He's also the kitchen gadget guy around here. He's the one responsible for all the cool kitchen gizmos in our cupboard.
So when Cookie Cutter Kingdom reached out to us to check out their cookie designs, I knew he'd flip for them.
Not only are there some great ready-made designs, for almost any occasion you could imagine, they get this – use 3D printing to create thousands of cookie designs!
Customizable cutters

One of the coolest things about Cookie Cutter Kingdom are the customizable cutters they make.
The ones for special occasions like baby showers, birthdays, graduations and weddings are a perfect idea for a great, personalized gift.
They're easy to order too – just pick a shape, enter personalized text, and you can look at your personal cookie design right there in your web browser!
Prices range from $4-$17, depending on size and customization.
Baby Shower Cutters
My favorites are the customizable baby shower cutters.
Aren't these adorable?
I've shown the crawling baby, teddy bear, and baby footprint cutters, but there are a lot of other options.

Dog Treat Cutters

If you're a pet lover like me, you'll love the customizable doggie treat cutters.
Such a great idea for animal lovers! These are the Lab, Pomeranian and Beagle cutters.

There are cute ideas for almost every occasion.
For the gardeners out there (guilty, here), these cute cutters would be a perfect idea for a garden club get together.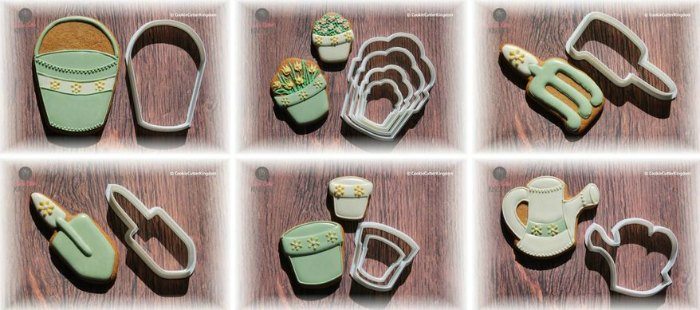 I love that the cutters are perfect for the men in our lives too. There's a whole selection of cutters that would be perfect for cookies on Father's Day.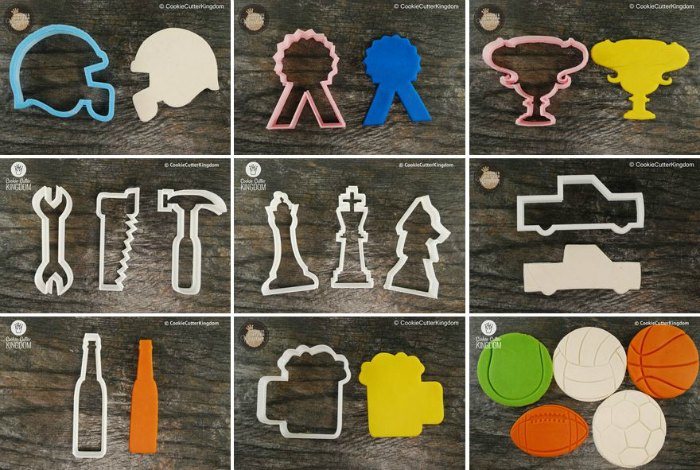 What sizes are there?
Every cutter you see comes in a mini (2″), regular (3″), large (4″), and XLarge (5″) size – no more hunting around!
What if there's a problem?
Cookie Cutter Kingdom does something that's rare these days. They'll always make sure a human, not a computer, is your first line of contact.
What are the cutters made from?
Cookie Cutter Kingdom cutters are made from plastic that is safe, durable and reinforced to support use over many years.
Each cutter features a .6mm edge that produces the finest cuts into cookie dough, fondant, and gumpaste. The colors may vary, but the quality is always the same. Hand wash ONLY and ensure that you don't heat the plastic.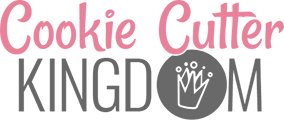 To see the entire line of Cookie Cutter Kingdom cutters, visit the Cookie Cutter Kingdom website. You can also follow them on Facebook, Etsy, and Instagram.