What are the air fryer pros and cons? Before you run out to buy an air fryer, read this super helpful info on air fryer features and benefits to help you decide if an air fryer is worth it for your home.
First up, I have to confess – I am a huge air fryer fan!
I've had my current air fryer for a few months now, and absolutely love it for our family of four.
I've used my air fryer to cook baby potatoes, roasted root veggies, veggies for fajitas, crispy tofu, crispy zucchini chips, air fryer pickles, air fryer French fries, and even had some great success baking banana bread and coffee cake!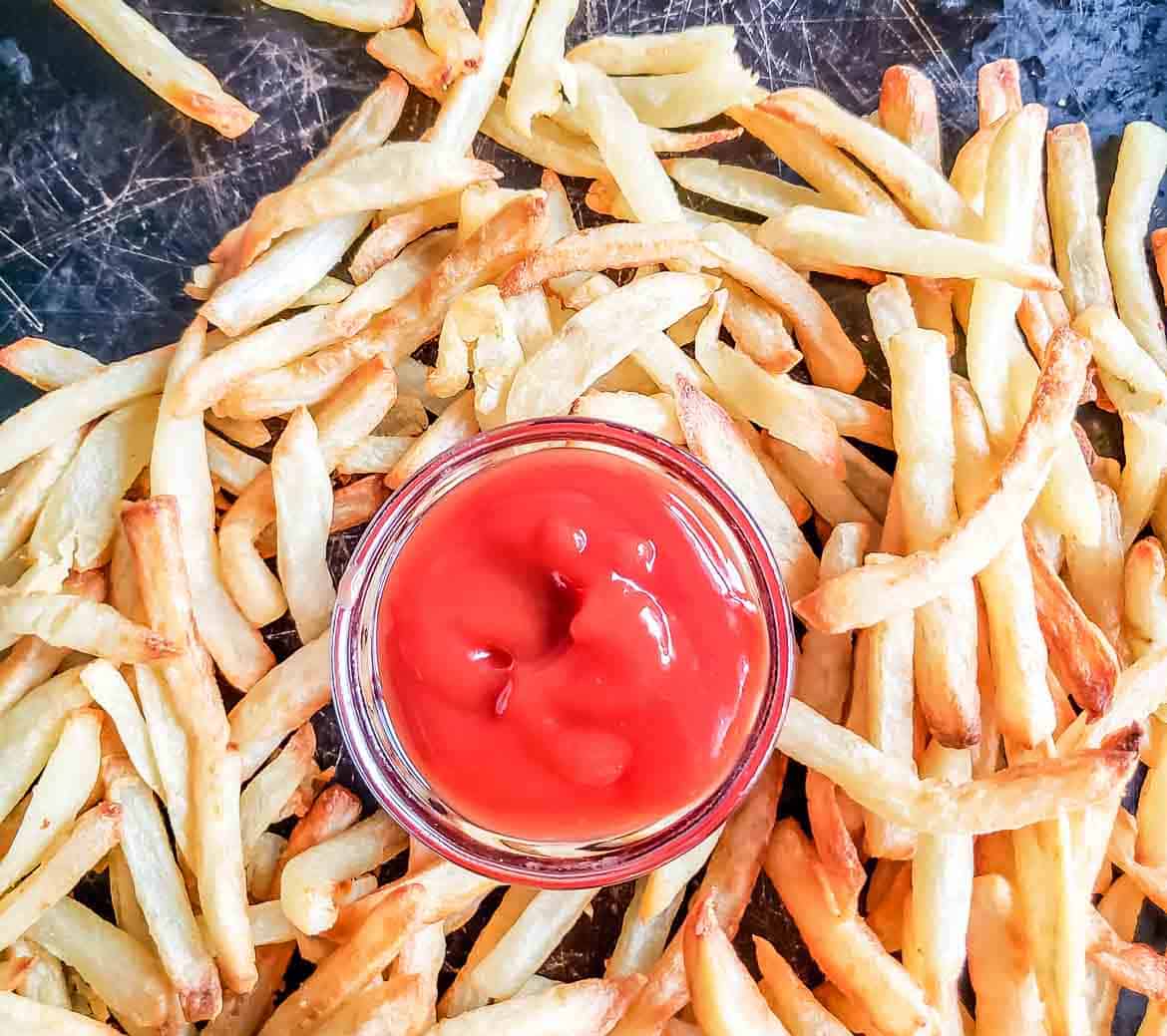 One of my favorite uses for our air fryer is to reheat leftover pizza. Reheating pizza in the air fryer makes it crispy and hot. It's honestly much better than when it arrives the first night! The pizza is so good that it instantly put an air fryer on my personal kitchen essentials list.
Even though I love my air fryer so, so much, it does sometimes have disadvantages over a microwave or oven. It takes up counter space, can sometimes be noisy, and heats up more slowly than a microwave, which means it may not be one of your personal essentials for a new home.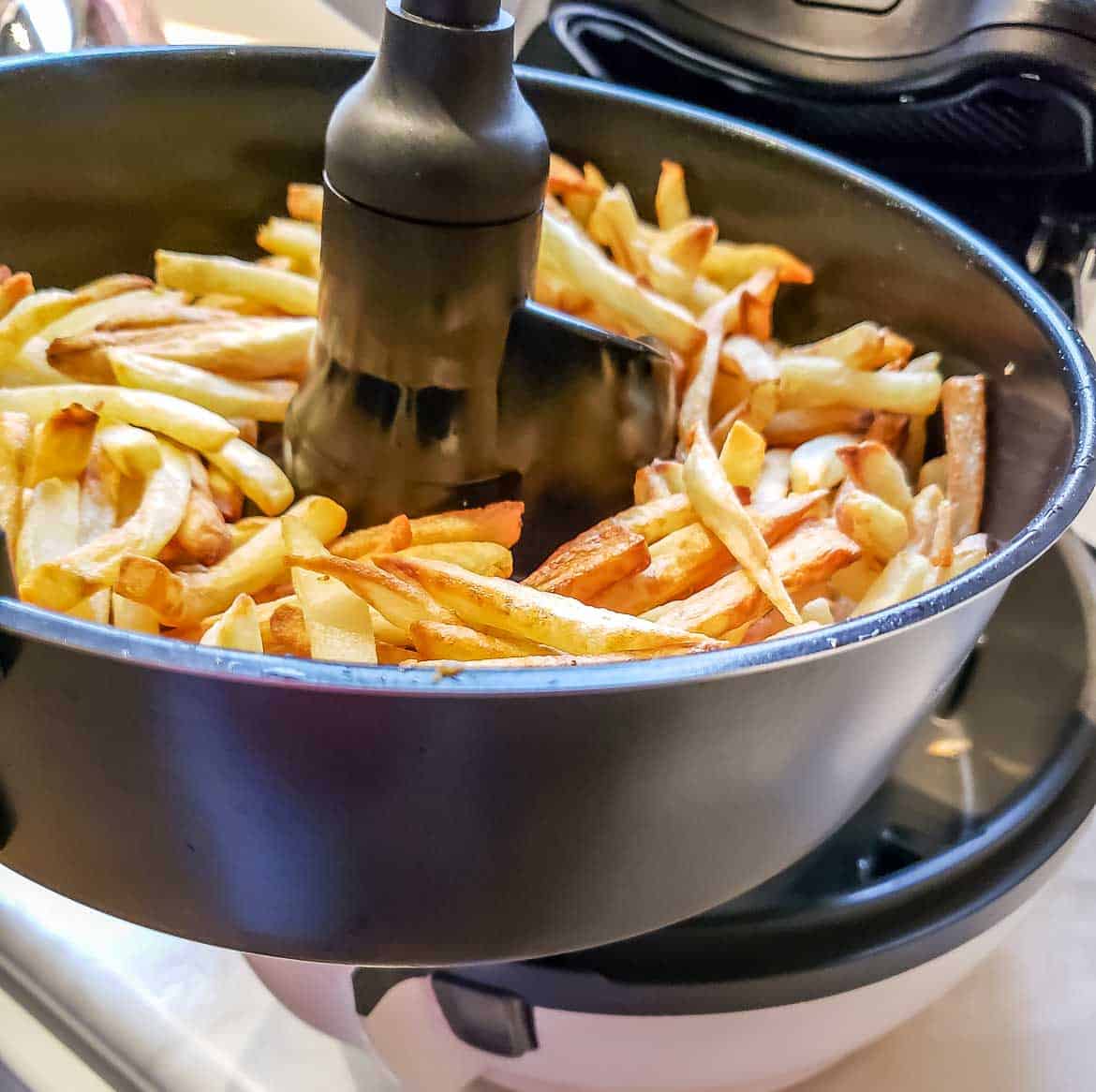 Pros and Cons of an Air Fryer
Air frying food is definitely an easy choice. There's no lengthy preheating of an oven, and no fussing with a deep fryer.
Sometimes, easy is the choice I need to make. I just want to relax for a darn minute scrolling through fun gossip, or chill out watching a show on Netflix. At the top of my air fryer uses and benefits is the fact that it makes life in the kitchen a bit easier, and faster.
An air fryer fills the gap between the oven and the microwave, making it a contender for one of the best basic kitchen appliances. It's faster than an oven, so it's worth it not wait to pre-heat up the oven, and make your house hot. An air fryer also gets food crispy, while a microwave won't.
All that said, air fryers do have their disadvantages, too. They cook slower than a microwave, can be a bit noisy, and aren't great for large groups.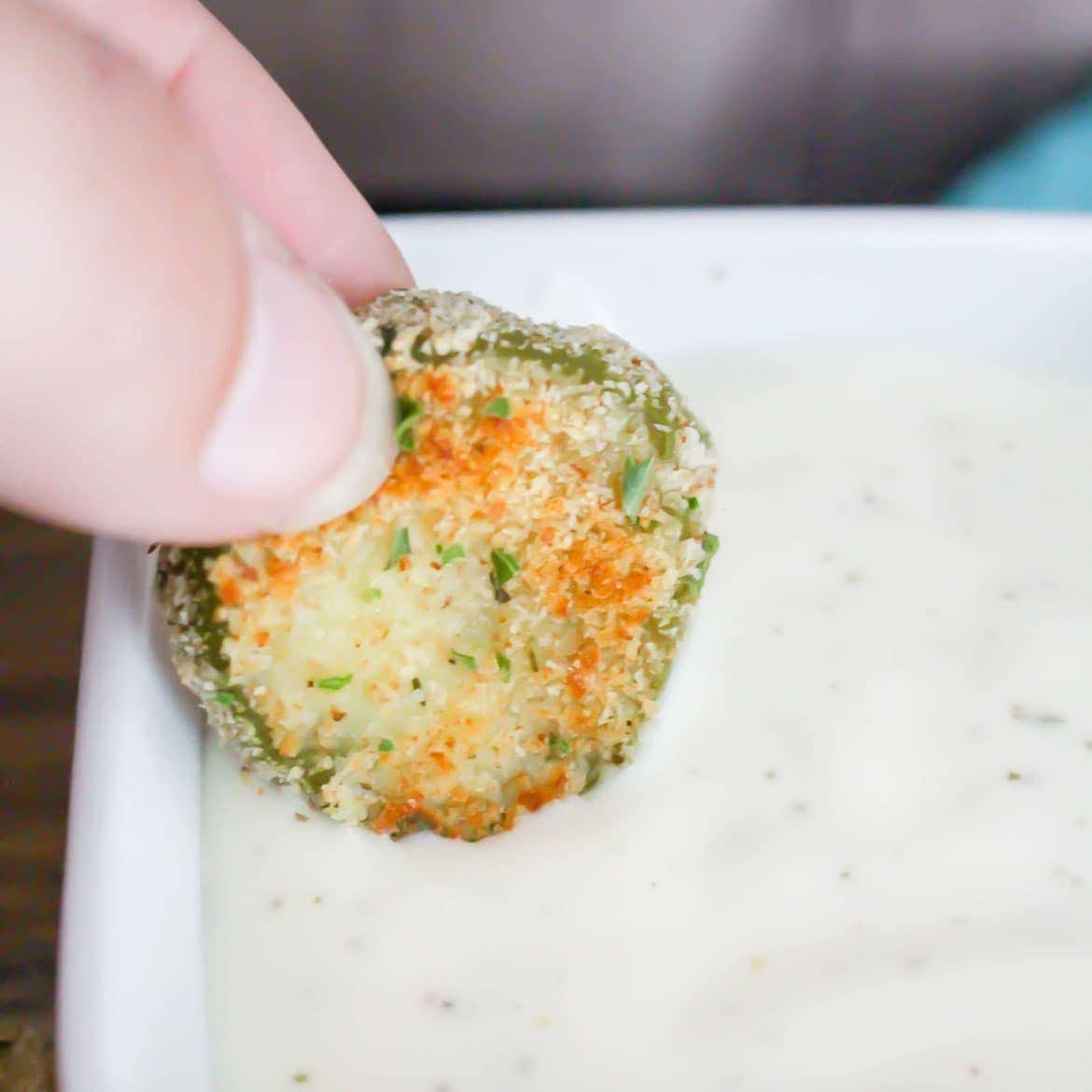 Here are the top air fryer advantages and disadvantages:
Air Fryer Pros
uses less heat than a regular oven, so in the summer it doesn't make the whole kitcten hot
faster than an oven (in most cases)
makes food crispy
less oil needed than frying, making it a healthier alternative than deep frying
easy to clean, depending on the model (most baskets are dishwasher safe, and easy to rinse out)
basic, cheaper models can be more affordable ($70 and up)
great for cooking small meals
quickly reheats fries, pizzas, falafels, etc. and keeps them crispy
excellent for roasting vegetables and potatoes
useful for making oil free recipes
quick for kid friendly foods
makes quick frozen snacks like bagel bites, mini quiches, fries, nuggets, and wings
Air Fryer Cons
produces more heat than a microwave
cooks slower than a microwave
may not be big enough for a large group for one meal (the larger air fryers are about eight quarts)
you won't have room to heat up an entire 10″ pizza or larger item (the larger air fryer baskets, eight quart, are about 9.5″ x 9.5″ inches)
higher end models can be expensive ($250 and up)
takes up counter space
can be noisy (noise is from the fan)
need to shake mid-way through cooking for larger batches
does not give the exact same results as traditional deep frying
Is an Air Fryer Worth It?
Is it worth buying an air fryer?
An oven with a convection mode can do pretty much the same thing, so it may not be worth investing in an air fryer if your oven comes with a convection mode. That said, the oven will likely still put out more heat on convection mode than an air fryer, so if you're trying to keep the kitchen cool, an air fryer may still be worth it for you.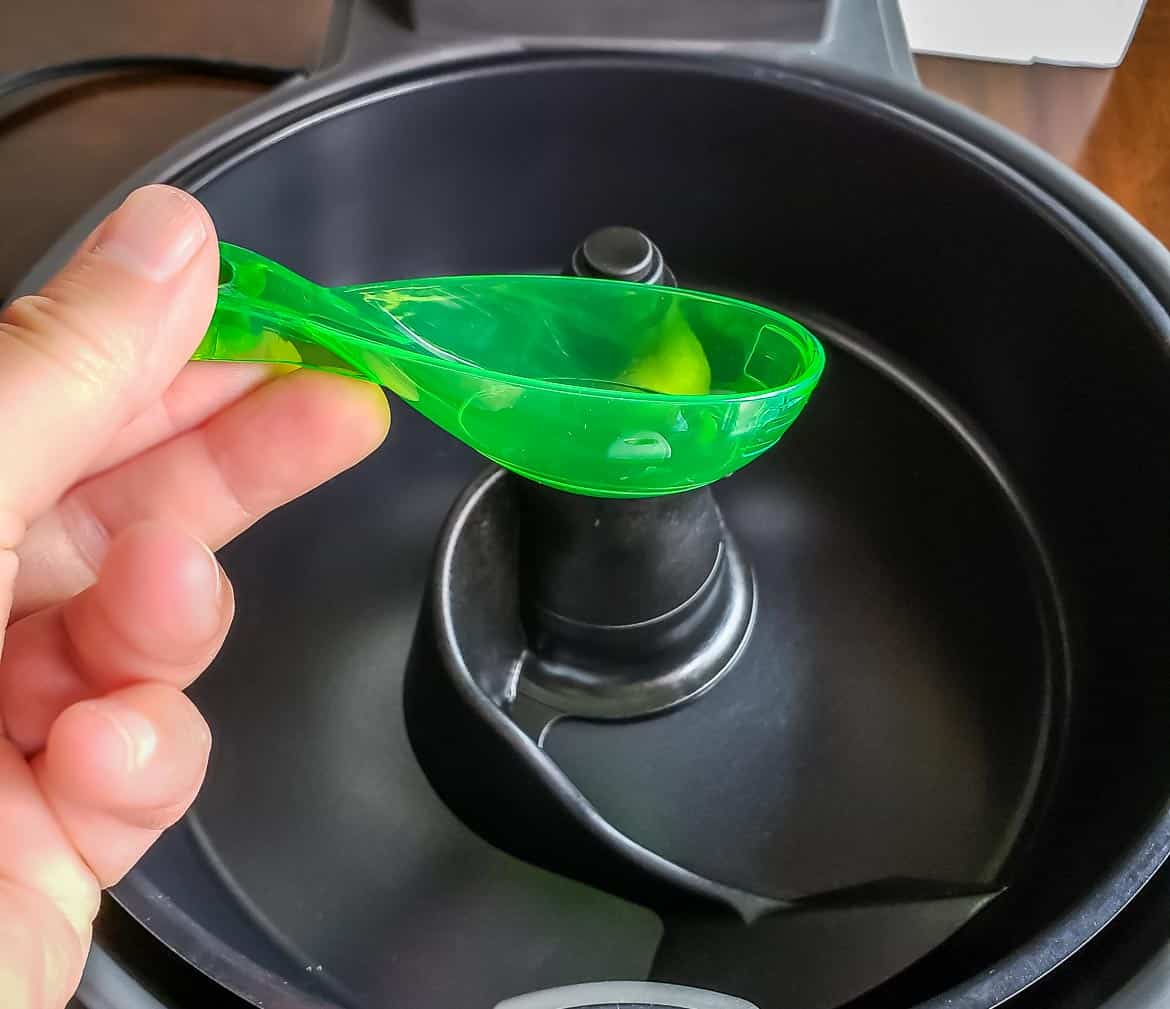 An air fryer can be a wonderful choice if you use it to make foods that you already eat regularly. I love roasted veggies, and eat them daily, so using an air fryer to cut oil and cooking time makes an air fryer a win for me. If you don't already eat the foods you plan to cook in an air fryer, it may not be a great choice.
If you absolutely love traditional, deep fried food, and aren't willing to compromise a little on that flavor, an air fryer may not work for you. An air fryer does not give the exact same results as traditional deep frying. I personally like that air fried food is less greasy and lighter, but everyone's taste buds are different.
If you're cooking very large batches, for large groups of people, an air fryer may not be for you. You won't have room to heat up an entire 10″ pizza or larger item like an eight pound chicken, or large amounts of wings or the like in a single batch. If you're cooking large batches, an oven with a convection setting, or a countertop convection oven may work better for you.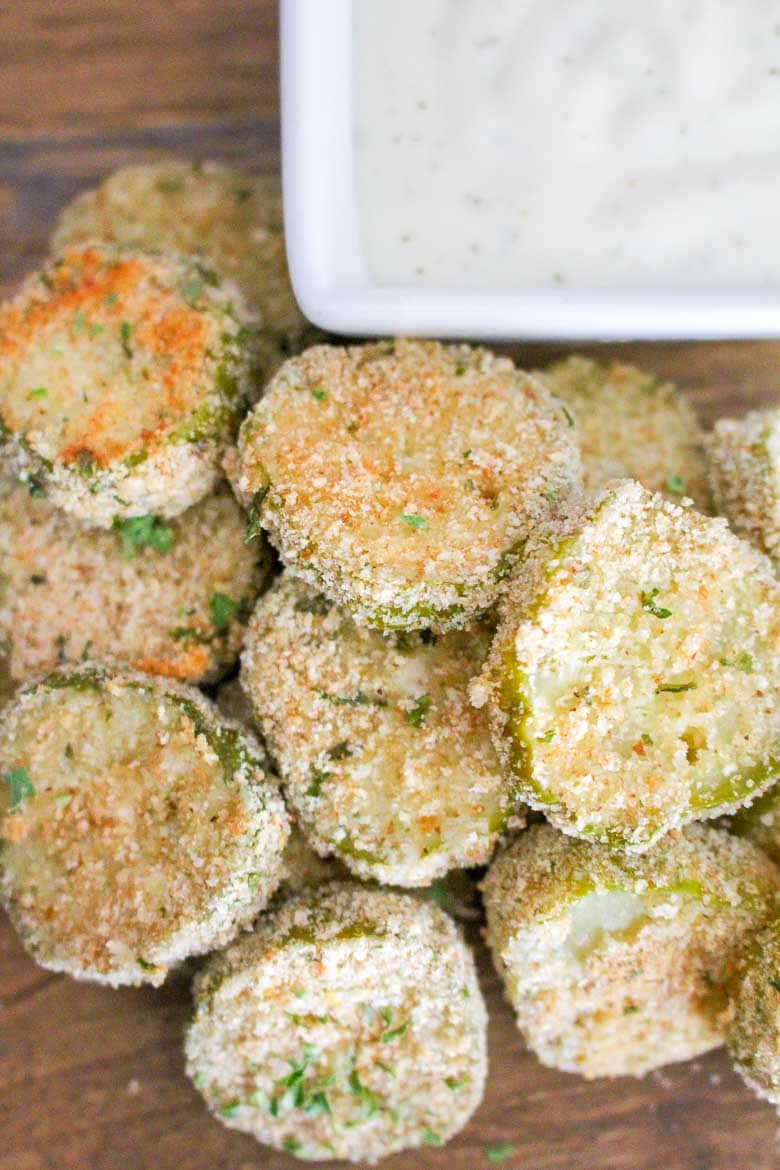 Looking for more great recipes?