This is my son's first year in high school. That means that his school is a solid 35 minute walk away.
Luckily for us, he's excited about the commute, since he it means he'll be able to ride an electric scooter.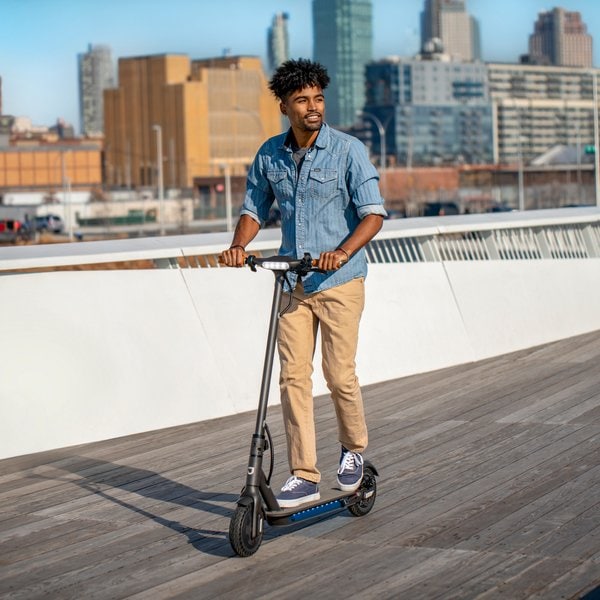 It makes sense, honestly. We've always been a scooter family. Most Saturday's you'll find all four of us at the local park on our scooters. Now that are kids are big enough, that means four adult scooters. It's a lot of fun, a great way to get some exercise, and a fun family bonding time.
Electric Scooter for a Teenager
For our teen's daily commute to school, an electric scooter makes a lot sense.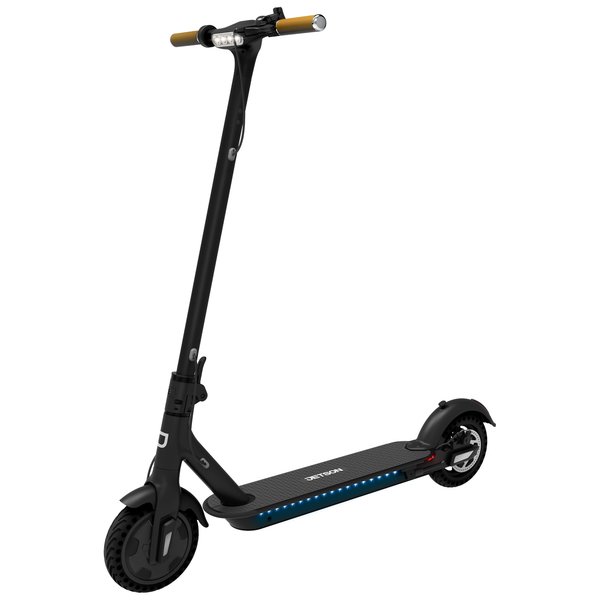 He really loves the look of the Jetson Quest Electric Scooter. It has a top speed of 15 mph with a powerful 250W hub motor, and no flat, solid tires designed to aborb shock. There's a hidden premium lithium ion battery with an impressive 18-mile range.
I really love that it has an ultra-bright LED headlight and taillight. That means improved visibility and safety for when riding on roads and sidewalks.
When he gets to school, he can easily store it underneath a desk or in his locker using the easy-fold system.
You can shop this and more electric scooters plus electric bikes and boards at Best Buy here.
Don't forget to ride responsibly
The purchaser and rider of this product are responsible for knowing and obeying all state and local regulations regarding the use of this product. It is highly encouraged that you read and follow the product instructions including all safety precautions and use protective gear. You can find protective gear at Best Buy here.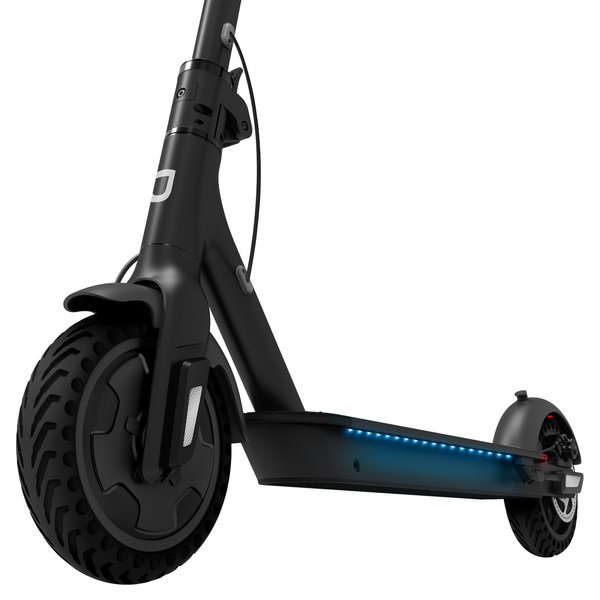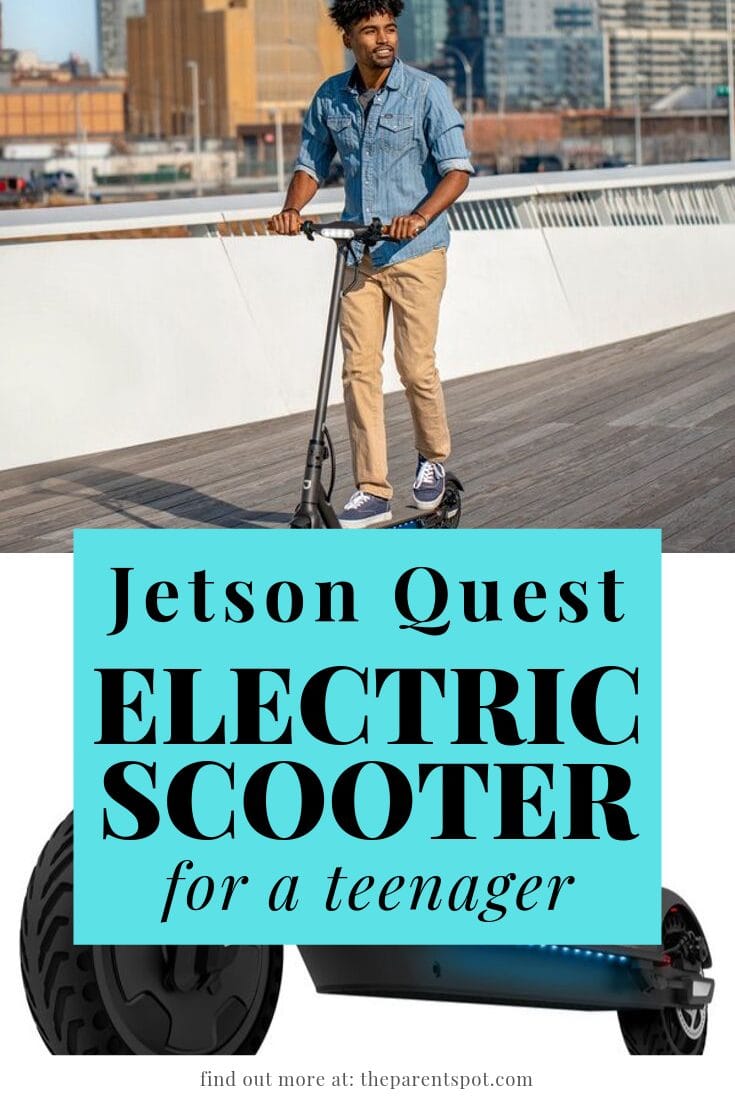 Looking for more great home tips? Lean how to choose the best electric wall oven, why you may want to consider an outdoor TV for your patio, and how to get relief if you're overwhelmed by laundry.