We've lived in our house for five years, and it's time for a serious upgrade to our outdoor space. It's got me wondering, "Do I need an outdoor TV?"
Right now, I have a sad looking cement pad in back, with a hot tub in one corner (which I love), and pretty much nothing else.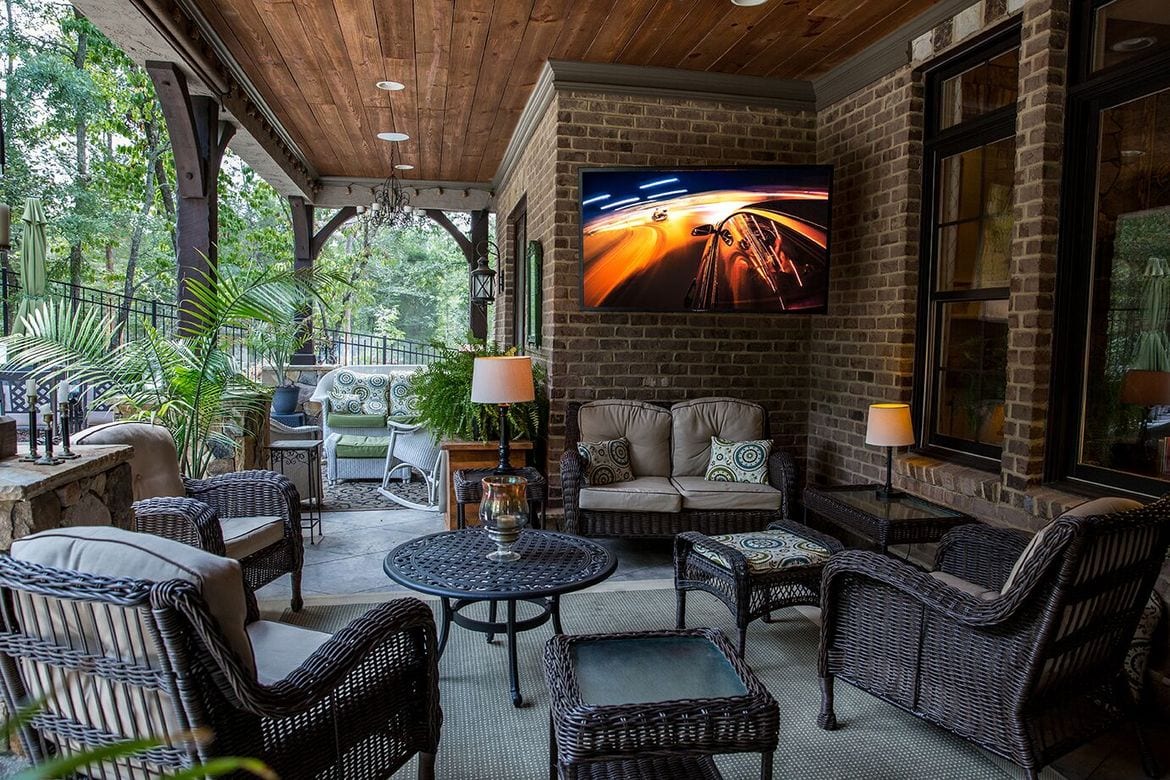 My goal is to make our outdoor space a true backyard oasis by the end of the summer, complete with a few bar stools, some comfy patio furniture, a hammock, and even an entertaining spot.
I'm going all in, and even planning a TV area, where we can sit outdoors and enjoy a family movie at night.
That means I've been keeping an eye on a great TV for outdoors.
Do I Need an Outdoor TV?
Here's the short answer: Yes, you do.
Here's why.
Regular indoor TVs aren't meant for the temperature extremes outdoors, they're not protected against insects, and they don't have any water protection.
Even if your TV is in a covered and shaded area, rainwater can still easily splash inside, or leak from the ceiling.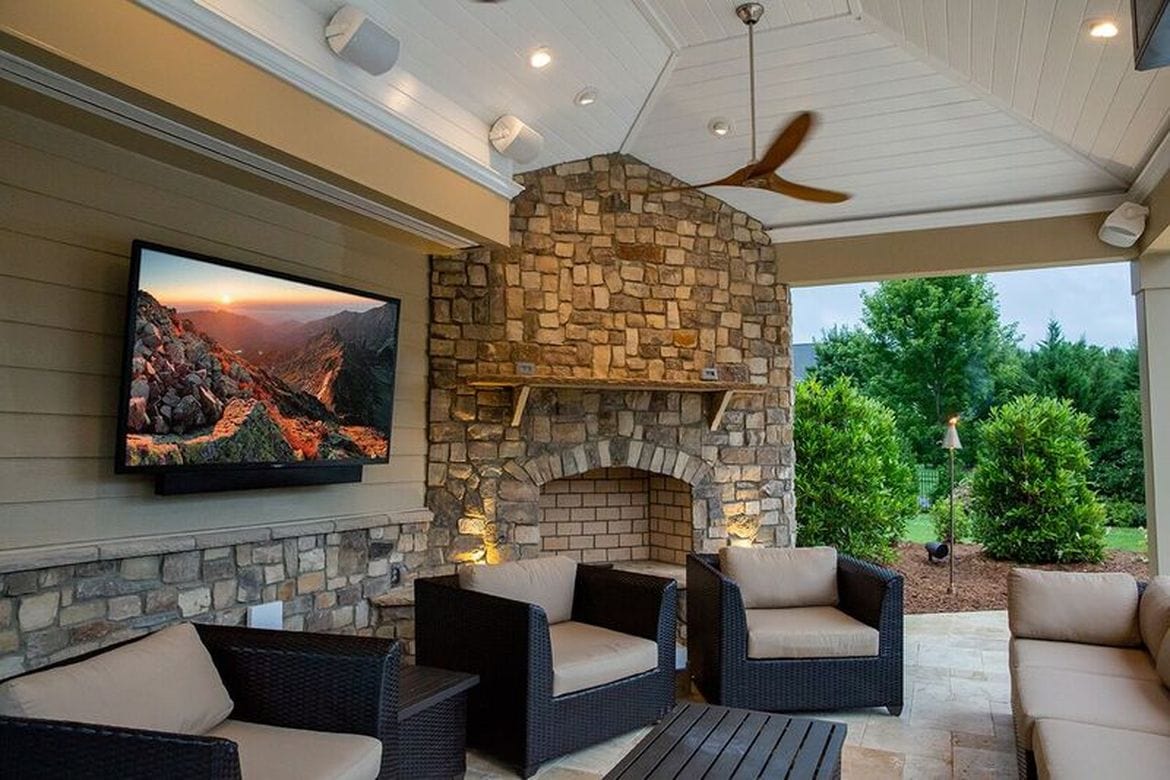 What TV is best for outdoor use?
The Veranda Series of SunBrite TVs is a great choice for helping to transform your outdoor space into a backyard oasis.
The Veranda series are weatherproof TVs built specifically for full-shade outdoor living areas, like covered patios and screened-in porches. That means that their internal components are protected from rain, snow, dust, insects, humidity, and salt air by a powder-coated rust-proof aluminum exterior.
While we don't need the salt air protection in our area, can you imagine how amazing it would be to sit by the ocean outside and enjoy your favorite movie?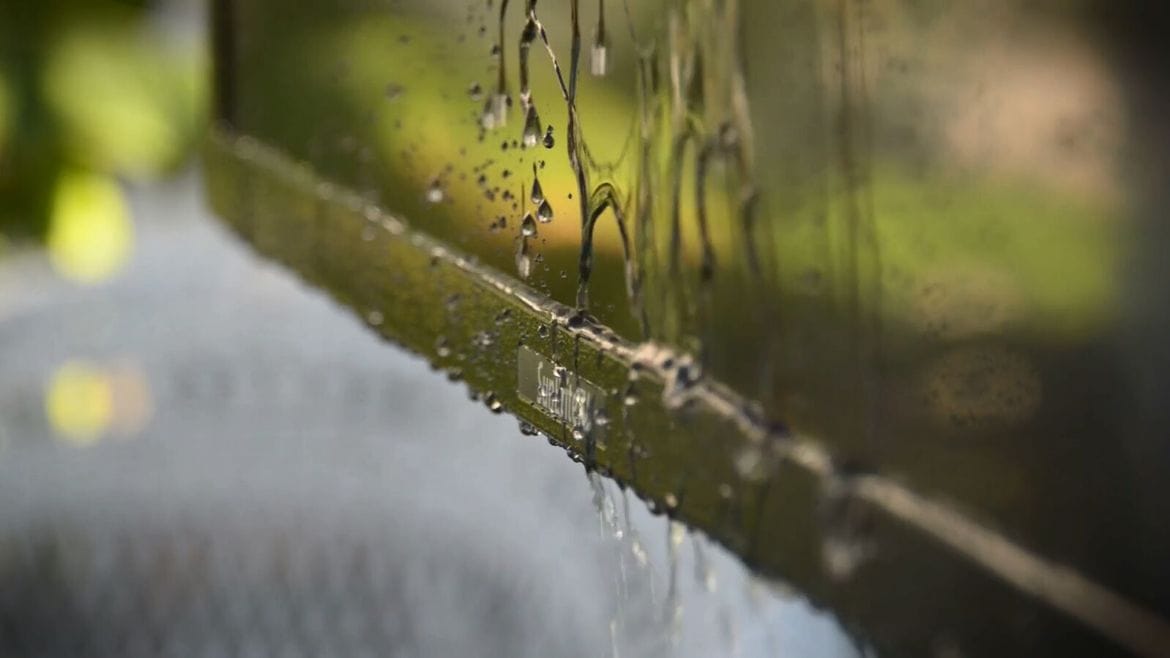 Since we live in the Pacific Northwest, I was a little worried an outdoor TV wouldn't be able to handle our cooler winters. Since we're officially a desert here (though the lakes and pine trees don't make it seem like that) our temperatures can easily reach the 100 F in the summer, too.
What's cool is that Veranda Series of SunBrite TVs work in low temperatures from -24°F and high temperatures up to 104°F. Since they're designed specifically for outdoor use, they're engineered to survive just about any climate in North America, resisting the harsh effects of rain, snow, dust, insects, and extreme temperatures.
Since it's so much brighter outside, I was worried that I might not be able to see the TV screen well outdoors. Well, outdoor TVs are designed to take that into account. The Veranda Series comes standard with a direct-lit 4K UHD screen with HDR that's up to 50% brighter than indoor TVs. which means improved viewing in brighter outdoor environments.
An outdoor TV is more durable, safer, and a better experience that using an indoor TV outdoors.
Don't forget you'll need to mount your TV. Check out our Down and Out Swivel Mount review here.
The Veranda Series of SunBrite TVs is a great choice for people like us who want to relax and host a fun family movie night outside, but it would be great if you want to have an outdoor party featuring the big game.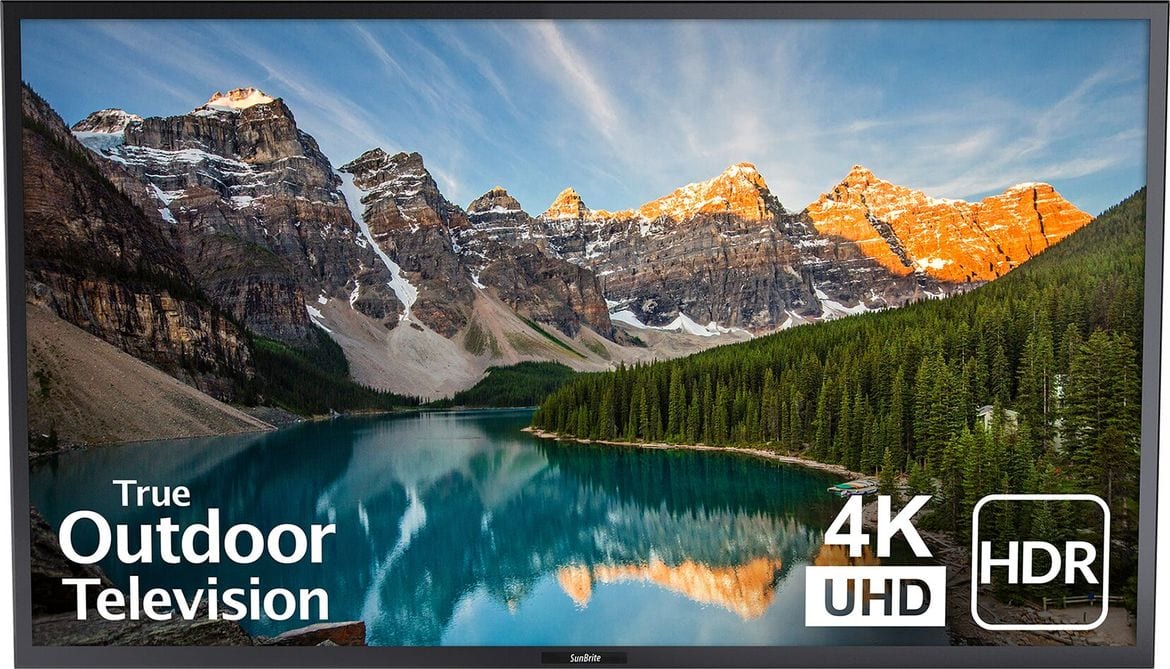 More about the Veranda Series of SunBrite TVs:
4K UHD with HDR
Large weatherproof media bay makes cable connections easy. It has plenty of storage room for many popular media players, and thick gaskets seal out moisture and the elements.
Available in 43", 55", 65" and 75" sizes
Want to get your hands on one?
Getting one of these beauties is pretty easy – just stop in at your local BestBuy and find out why watching TV outside is more fun than ever!
See the Veranda Series of SunBrite TVs online at Best Buy here.
Now, the best seat in the house is outside!
Looking for some more great articles about your home? Here's how to choose the best electric wall oven for your family, tips for your indoor home theater, and how to create an automatic home maintenance schedule.