It's definitely not a secret that our family loves to cook.
Right now, we have an oven that does the job. It does what it's supposed to: cook at the correct temperature. Unfortunately, it's no great beauty to look at. It's also not necessarily the fastest, and we find ourselves a bit crunched for space in the oven when we're cooking for a crowd.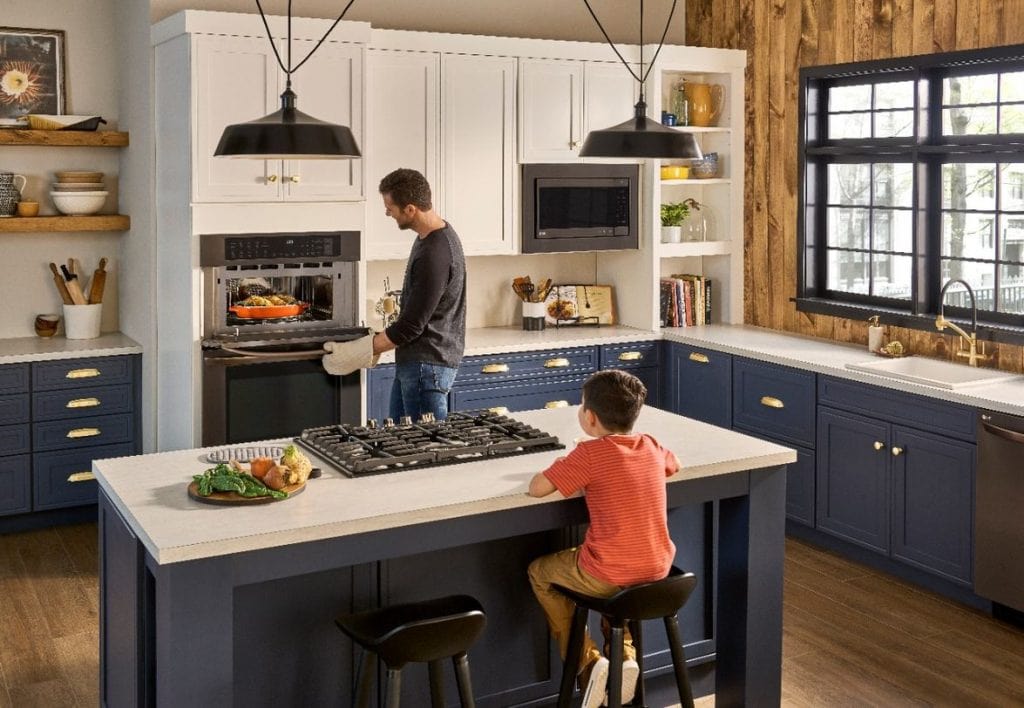 Tips for Choosing the Best Electric Wall Oven for your Family
We're checking out double wall ovens as a replacement option, and that means that we're weighing a lot of pros (like more cooking space and faster cook times) with a few cons (they take up more wall space than a traditional oven). Keep reading to get some of our best tips for choosing an electric wall oven that works for you!
A wall oven would be perfect for whipping up a holiday dinner (check these tips for making holiday feasts stress free), a tasty batch of Christmas cookies, or a couple of dozen no fail, one bowl chocolate cupcakes.
Save space with a convection/microwave combo
One of the disadvantages of a double wall oven is that it can take up a bit of wall space.
You can pretty much eliminate that disadvantage by choosing a wall oven that includes a built in microwave/convection oven. This way, you no longer need a separate microwave taking up space on your counter or in your wall!
Our sponsor, the Best Buy LG Combination Double Wall Oven has that option – it delivers even cooking of convection ovens with the speed of a microwave and a lot more.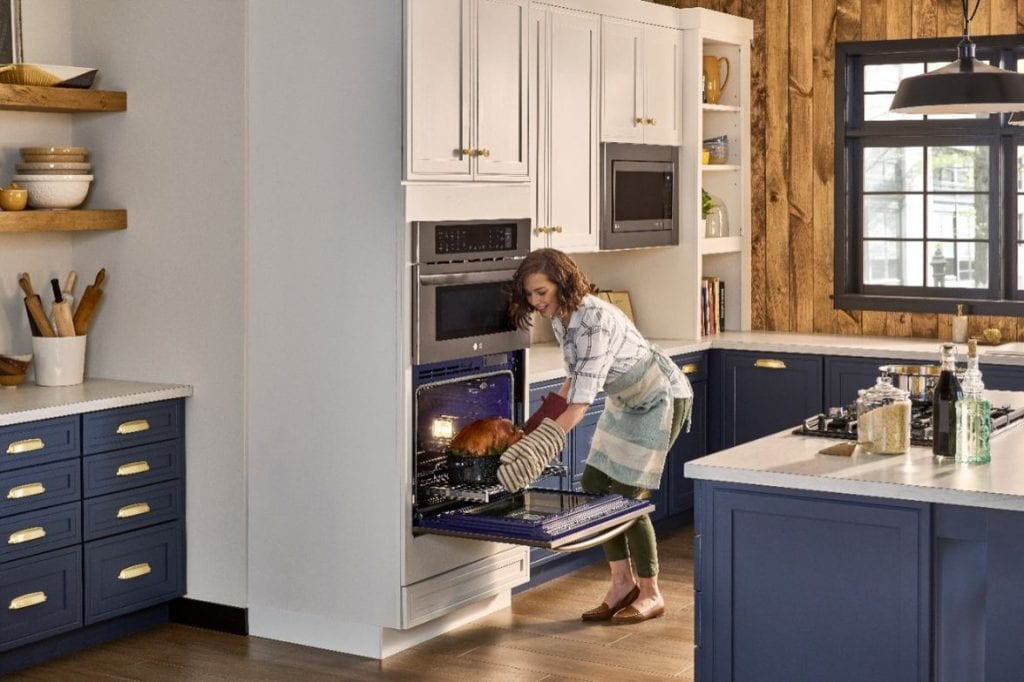 Get a convection wall oven for faster cooking and better results
Many wall ovens include a convection oven! This is a huge advantage,because convection ovens cook two to four times faster than a regular oven.
Even better, a convection oven means no irritating preheating is required, saving a lot of time and hassle!
LG's TurboCook™ Speed Oven lets you bake an entire chicken, potatoes, pizzas and a lot more with no preheating. That saves you a ton of time, and gives you more flexibility when cooking, and more time to enjoy your meal. You get the hustle of a microwave, with the quality you'd expect from a convection oven.
While we don't have a convection oven currently, I've had them before in rental houses, and a good one definitely delivers great results.
LG's True Convection oven gives you precise heat, which translates into crisp, delicious food the easy way. The LG
convection technology evenly distributes continual precise heat so food is delicious on the inside, and crisp on the outside.
Get a style that will look great in 10 years
Nothing dates a kitchen today like outdated appliances. Sure, we look back now on appliances from the 1980's and 1990's and wonder what their purchases were thinking, but it's pretty easy to make a similar mistake. Just remember that what's cool and trendy today, may not look good in a few years.
That said, you can rarely go wrong with classic white or black.
The LG Black Stainless Steel Series brings luster to kitchen spaces. It's a cook alternative to traditional stainless steel that elevates the traditional stainless steel look that's standard in kitchens today. The black stainless steel look has a satin-smooth, warm and sophisticated finish that's a fantastic match with most styles of countertop of cabinets.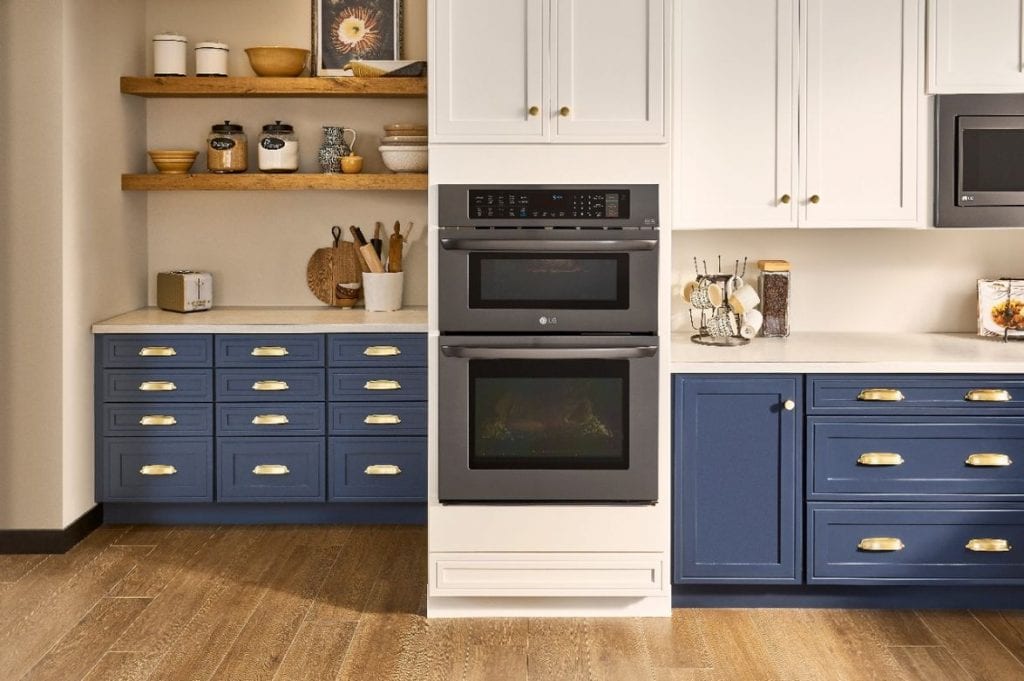 Get a deal!
Want to get a great oven, and save a little coin at the same time?
Right now, you can save $500 with the purchase of a 5-piece LG Kitchen Package! Get the deal at Best Buy here!
Learn more about the LG combination wall oven at Best Buy.