Fresh Mint Chocolate Cupcakes
/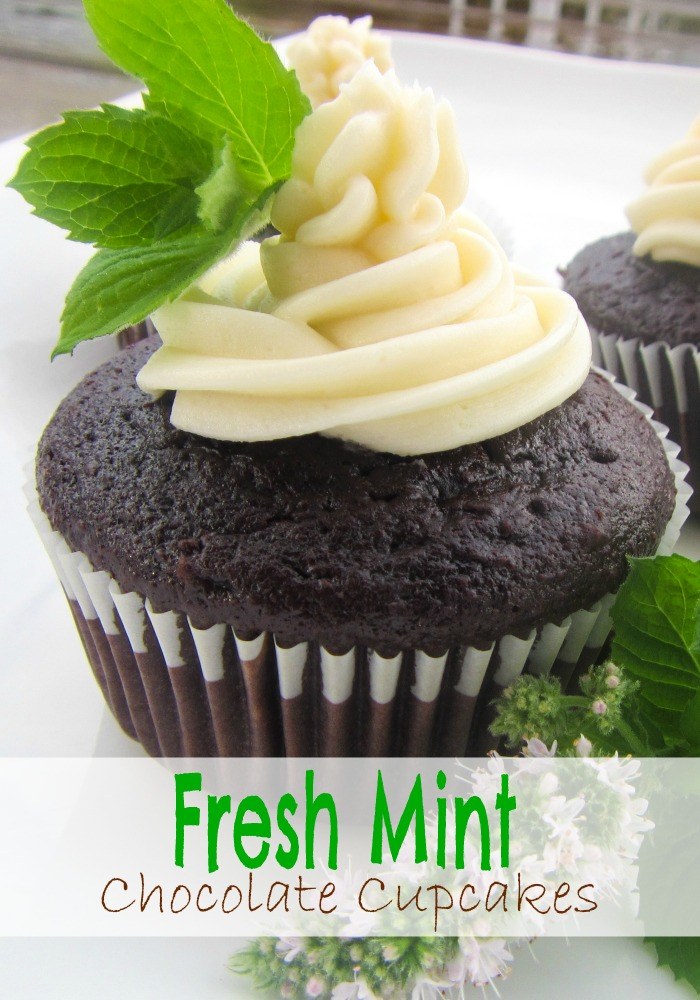 I love fresh mint.
When we moved into our new house, I found a fantastic surprise off the side of the back deck – a patch of mint that had been left to go wild.
But all this mint brings up a problem. What on earth can I do with it all?
I have no idea what kind of mint this is, but I do know it makes fantastic mojitos. And great fresh mint chocolate cupcakes.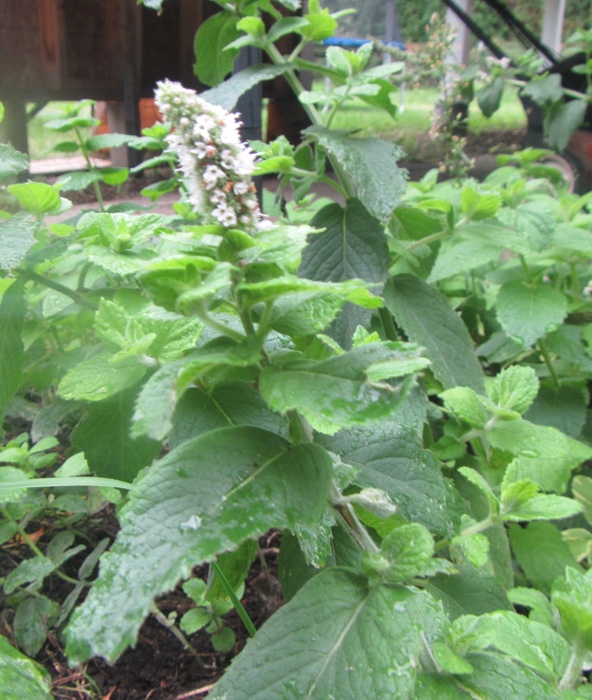 To prepare the mint, just pick fresh and chop it finely.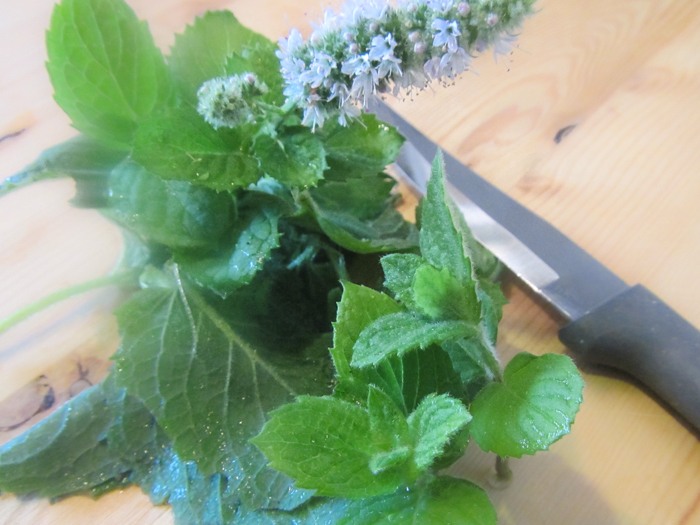 I chopped only the leaves (I'm not sure if the flowers are even edible?). You wouldn't believe how good this smells.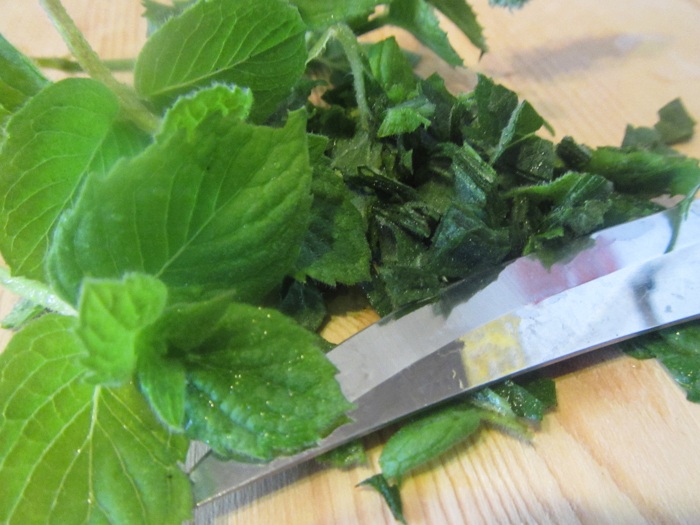 These are a variation on the incredibly easy Never Fail Rich and Moist Chocolate Cupcake recipe, with mint finely chopped and stirred in. They're a huge hit when we ice them with our old fashioned All Butter, All The Time Buttercream frosting.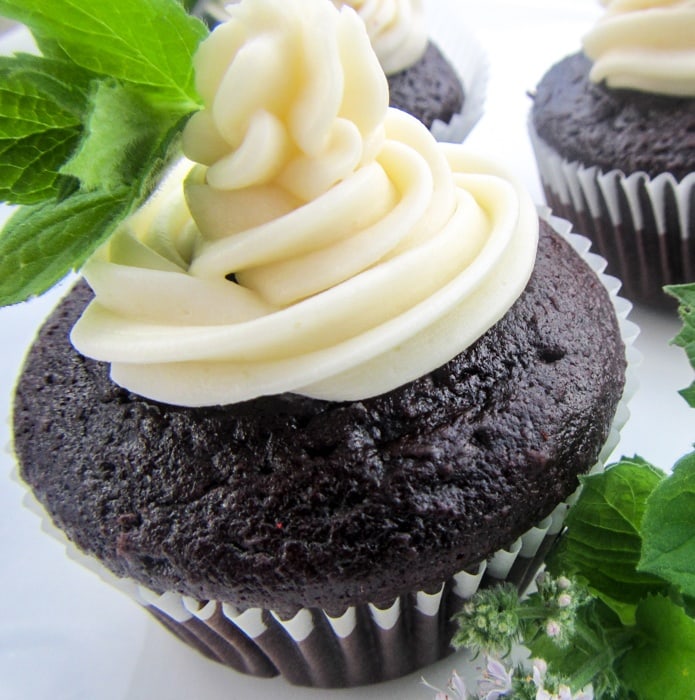 Fresh Mint Chocolate Cupcakes
2014-01-25 13:01:54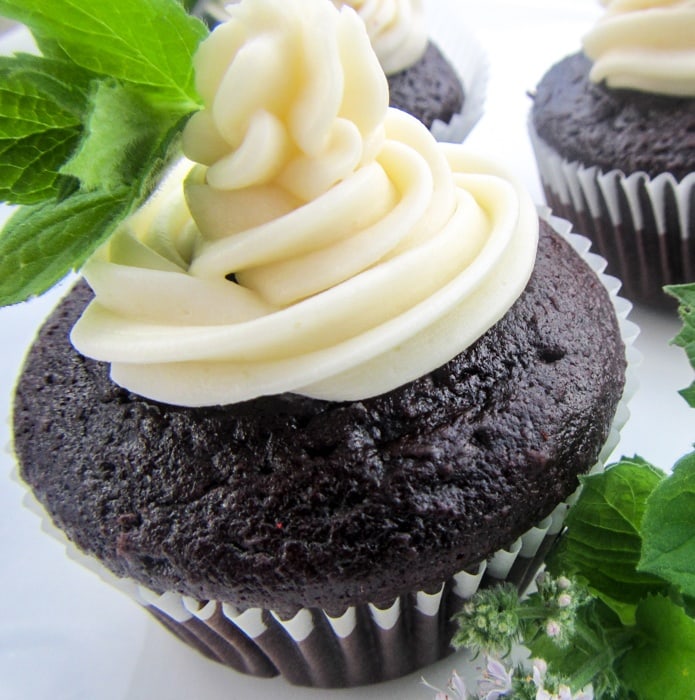 Serves 12
Rich moist chocolate and lovely fresh mint, this is a simple one bowl recipe.
Ingredients
2 1/4 cups white sugar
1 3/4 cups all-purpose flour
5/8 cup unsweetened cocoa powder
1 1/2 teaspoons baking powder
1 1/2 teaspoons baking soda
3/4 teaspoon salt
2 medium or large eggs
1 cup milk
1/2 cup vegetable oil
1 teaspoon vanilla extract
2 tbsp fresh mint, chopped
1 cup boiling water
Instructions
Preheat oven to 350 degrees F (175 degrees C).
Flour and grease 12 cupcake tins.
Using a mixer, stir together the sugar, flour, cocoa, baking soda, baking power and and salt.
Add the eggs, milk, oil and vanilla into the same bowl.
Mix for three minutes on medium speed.
Add the fresh mint to the boiling water and stir for 30 seconds.
Stir in the boiling water last. IMPORTANT: Batter will be very thin. Pour into the prepared tins, filling each tin about 3/4 full.
Bake 30 to 35 minutes, until a toothpick comes out clean.
Notes
IMPORTANT: This batter is very, very thin; almost the consistency of paint.
The Parent Spot http://www.theparentspot.com/