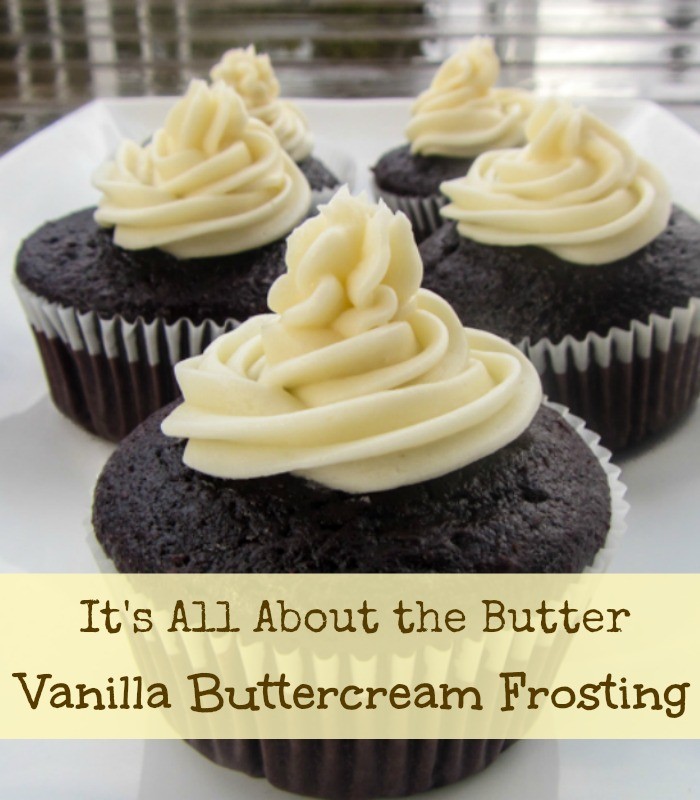 I've never cared for the taste of vegetable shortening in icing (sorry Cristco folks).
I've searched high and low, but couldn't find a good simple buttercream recipe with out veggie shortening. So, I had to make my own.
This is old school icing. As in, all the way back to your grandma's time old school. There's nothing in it but butter, vanilla, sugar and milk. And it is insanely good.
All Butter All The Time Buttercream Frosting Recipe
Prep time 10 minutes
Ingredients
1 cup butter, softened slightly
1 teaspoon vanilla extract
4 cups confectioners' sugar
2 tablespoons milk
4 tablespoons milk
Directions
Cream the butter and vanilla together.
Blend in the sugar, a half cup at a time, beating well after each addition.
Add the 2 tablespoons milk and mix.
If you live in a dry climate, you may need to add additional milk, 1 tablespoon at a time, and mixing after each addition, until light and fluffy.
Cover until ready to use.
Tip: Adding liquid food coloring to the icing can turn it a bit too liquidy. If you add food coloring, make sure your icing is a little bit on the dry side before adding.
Want to make your life a little easier?
We love the Wilton 415-0906 Dessert Decorator Plus icing decorator set. See it on Amazon here.