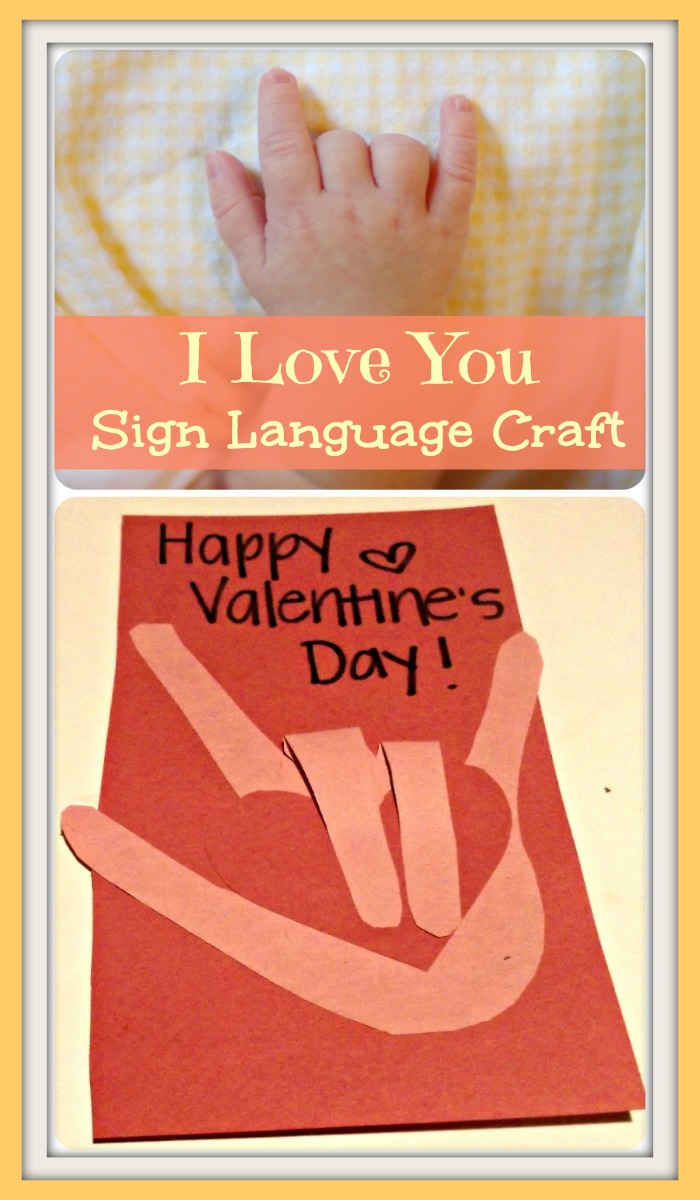 We're always looking for cute little crafts to keep our kiddos busy, especially during those inevitable sick days.
This cute sign language I love you card is a great way to while away the time with your little one, and get some Valentine's cheer in at the same time.
You'll likely need to help kids under 10 a bit with the instructions and assembly of this card, though kids as young as kindergarten age may be able to do some of the cutting using safety scissors.
What You'll Need
Construction Paper
Pencil
Scissors
Glue
How to Make the Card
First, you'll create the main part of the card and cut out the hand.
Fold a piece of red paper in half. This is the main part of the card.
Take a different color piece of paper (pink is a nice contrast to the red background) and trace your hand with a pencil.
Cut our the hand traced on the paper.
Now, you're ready to glue the hand to the card.
Glue your traced hand to the front of the card. Important! Glue down all the fingers except for the middle finger and ring finger.
The next step is to cut out the heart, and paste it onto the hand.
Draw a heart on a separate piece of paper and cut it out.
Glue the heart onto the center of the hand.
Fold down the two fingers that you did not glue before over the heart. Glue these fingers down. This forms the fingers in the form of ILY in sign language!
You're almost done!
Now, decorate your card as you'd like and write a message on the inside!
Photo of baby's hand by quiddle on Flickr.