We've been spending a lot of time inside lately. With heat in the high 80's and 90's this week, it's just been too hot to spend every afternoon outside. That means that we've been trying to keep busy inside.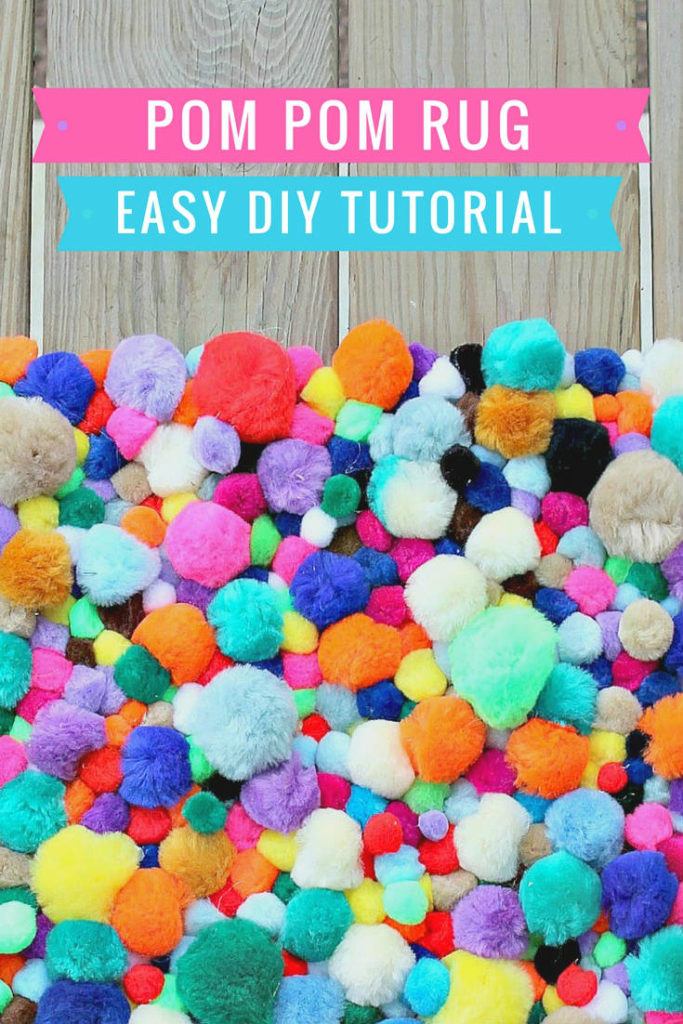 Time to open the craft box!
It's no secret we're not the most crafty here, but there are a few crafts that are so nice and simple that even we can manage. This is one of those crafts.
Love crafts? Check out our easy Mother's Day Card, fizzing treasure rocks craft for kids, an easy ladybug craft for kids, or learn how to make a Netflix Roulette wheel, or find these fun Trollhunters costumes.
How to Make a Pompom Rug DIY
This is a pretty simple craft, so most of this you'll likely have on hand anyway. The hardest piece to find is probably the plastic canvas. You can find this in a craft store near the embroidery section, but it may just be easier to pick it up on Amazon.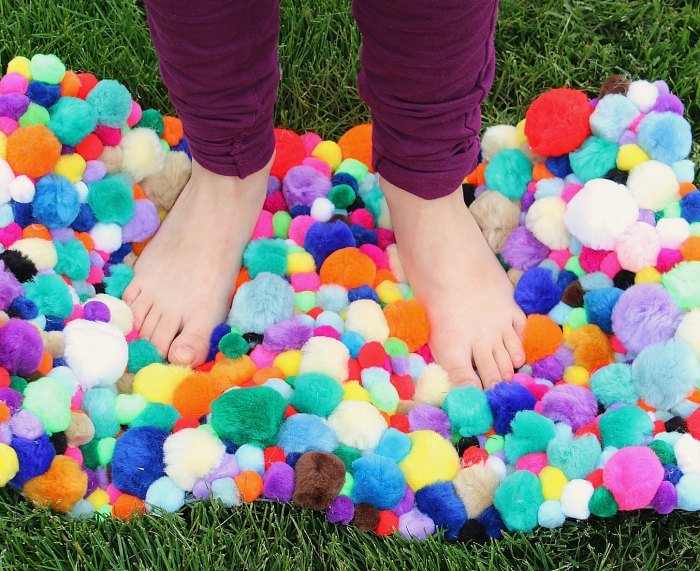 What you'll need
How to make a pompom rug instructions
The steps to do this are pretty simple, but it does take a little bit of time to put together. This is the perfect craft to do in front of a good Netflix binge, or a HGTV marathon.
Here's how to put your pompom rug together
Place wax paper all over your work station. This is to keep hot glue that falls through the plastic canvas from sticking to your table.
Put a drop of hot glue on a pom pom and stick to the plastic canvas. This is hot, so make sure that your fingers don't get burned.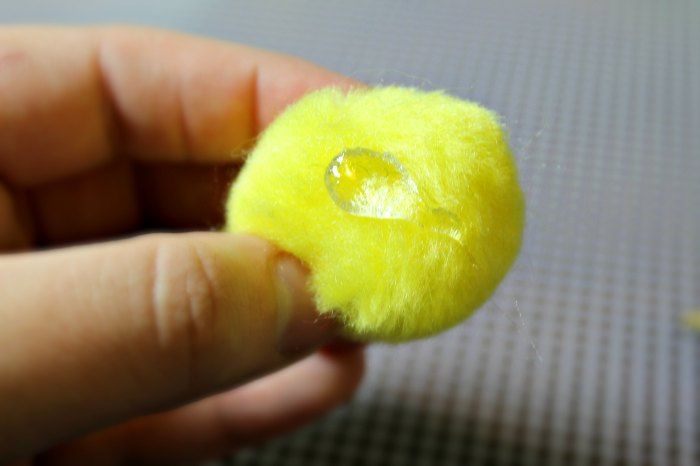 Alternate sixes and colors of poppoms until the canvas is covered.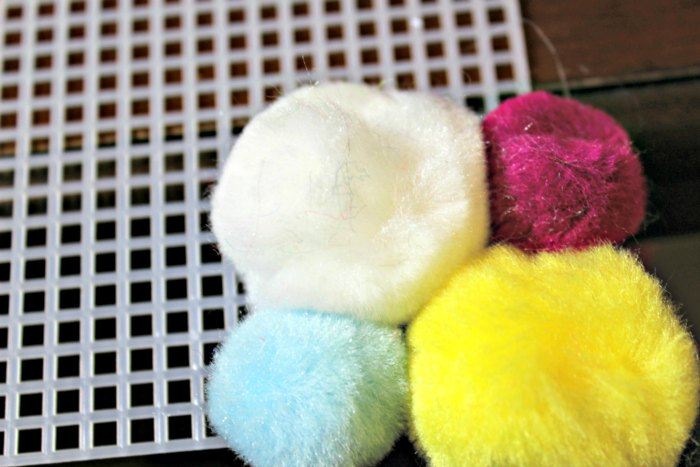 Remove loose glue strands.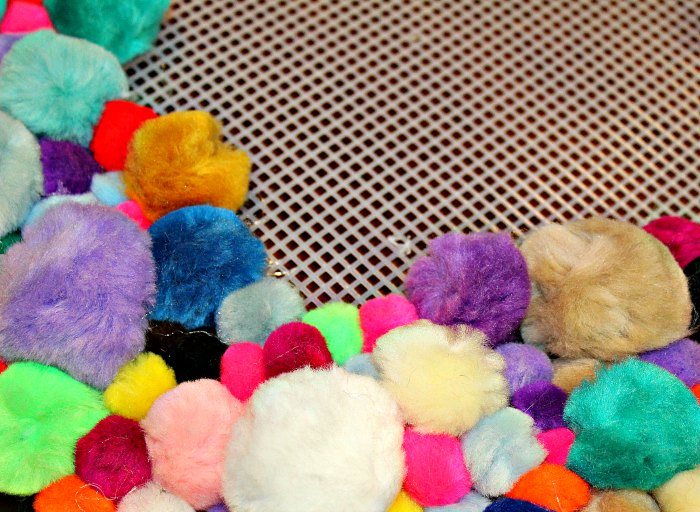 Tip! Add a piece of nonslip rug padding to the back of the canvas with hot glue.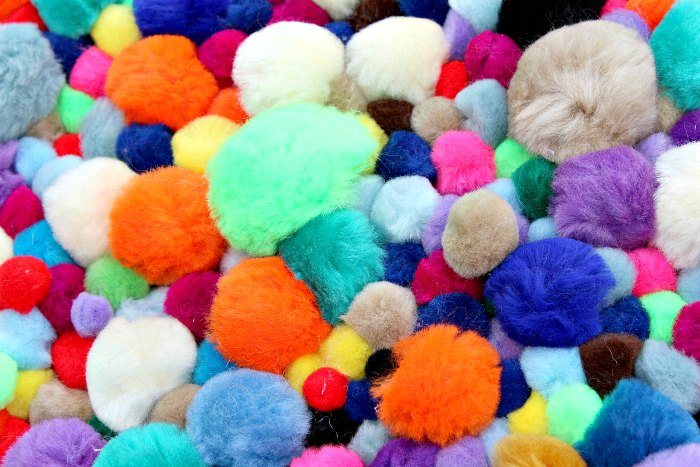 Does this all look like too much work?
We get it. Sometimes, it's all just too much hassle, so we picked a few of our favorite Etsy pom pom rugs for you to check out. You're welcome.
Freckled Playmat pom pom rug
This is a really cute freckled pom pom playmat, made by nepa_tea, is designed for a kids' nursery. I love that it looks like a slice of watermelon.
See prices and availability now.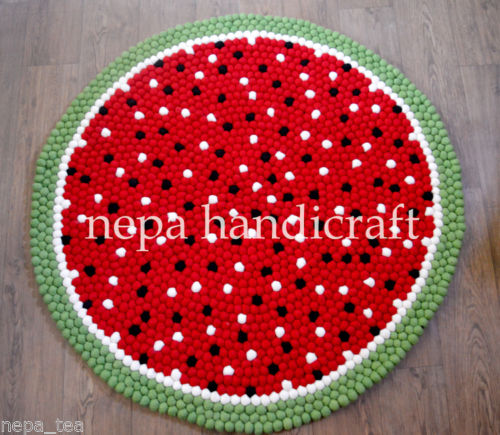 Felt pom pom rug on Etsy
If you love felt, this is a gorgeous Etsy handmade pom pom felt rug made of pure wool. Several sizes are available.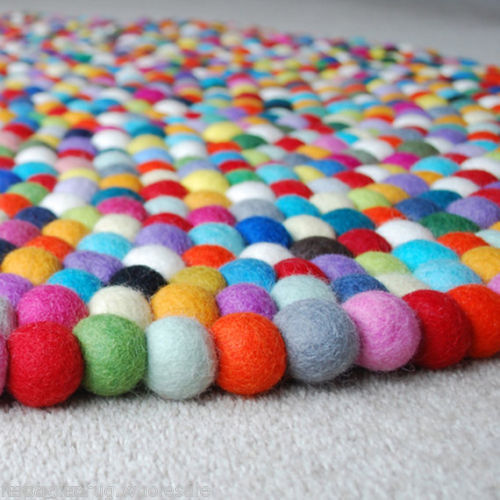 See prices and availability now.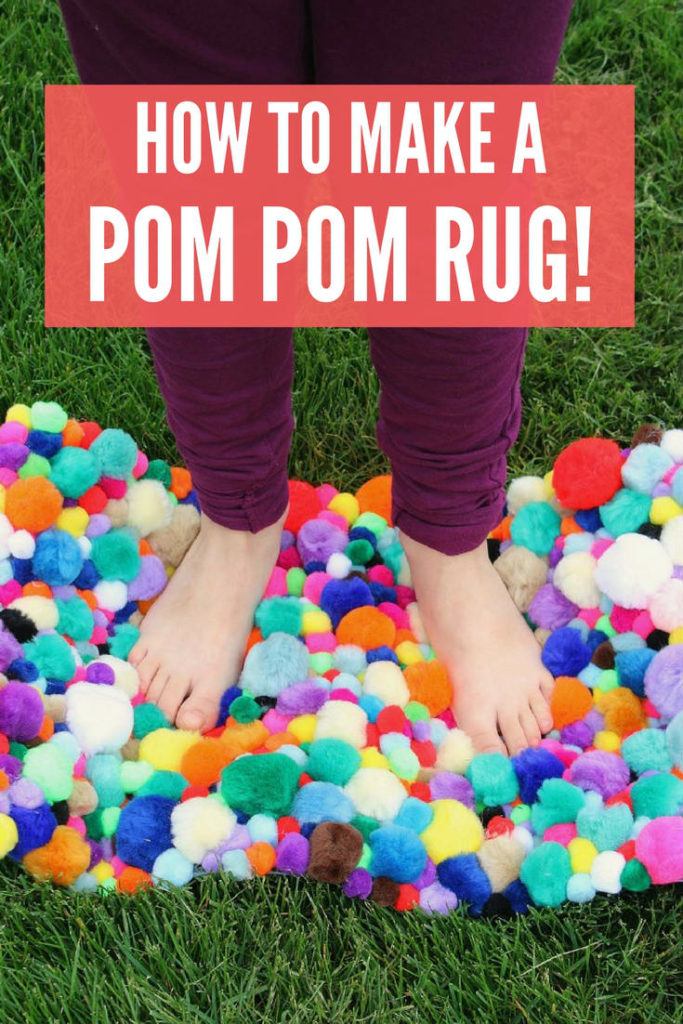 Did you make the rug? How did it turn out for you? Let us know in the comments below!