Disclosure: This shop has been compensated by Collective Bias, Inc. and its advertiser. All opinions are mine alone. #CanadianTire #QuakerState #CollectiveBias
I've always loved the road trip. There's something wonderful and free about jumping in the car, loading up with great snacks and music, and heading down the highway. Luckily, as a Canadians, we live in a country that's a whopping 5,514 km (3,426 miles) across, so we get more than our fair share of chances to take the great Canadian road trip.
In all those kilometers, we've learned a thing or two about getting ready for a road trip, from planning the perfect road trip snacks, packing for a road trip, preparing the car, and getting an oil change to be ready for the road. Here are our top 10 tips for getting ready for your next road trip.
Plan the perfect road trip snacks
Some snacks work better for road trips than others. High on our banned list are soft chocolate (it's messy and it melts), and bananas (no one wants to smell an overripe banana for an entire road trip).
Instead, aim for healthy snacks that don't create a big mess or smell in the car. Cut up fruit or veggies in containers in a cooler, or whole fruit and veggies like mini carrots, snap peas, grapes, blueberries or apples are perfect. Granola or protein bars are a great fit, as are nuts (it's all about the protein) and cheese strings in the cooler.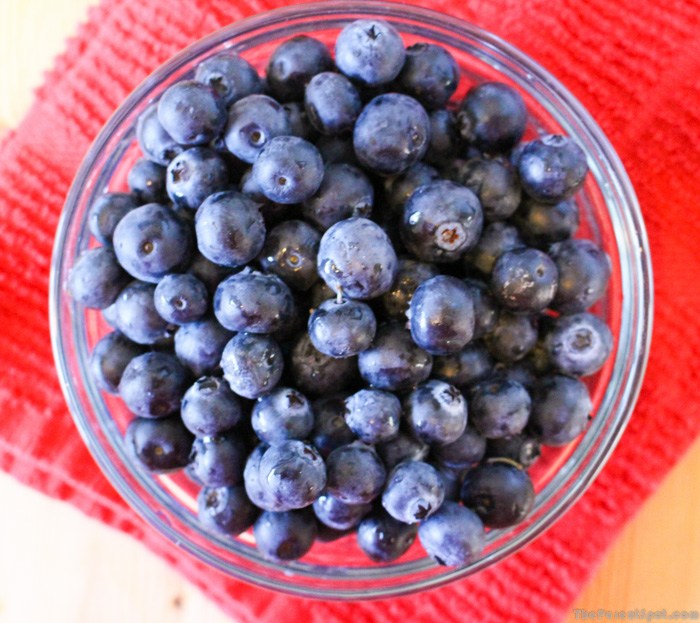 For drinks, water is always a perfect fit. You can even bring your own bottle, and refill it at stops on the road. Juice boxes are always a hit with the kids.
Bring a cooler. We love a soft sided cooler that folds down nicely when it's not in use. Just remember ice packs! We like them much better than ice, which can melt and get messy.
Pack for a road trip – personal
There's a lot to pack for a road trip, starting with all of the clothes and toiletries you'll need for the trip and at your destination.
We make sure that we bring comfortable clothes for driving that don't wrinkle easily.
Tip! Don't forget prescription medications, and bring some emergency cash.
Pack for a road trip – safety
Being safe and prepared is critical to a good road trip.
Grabbing a pre-made car safety kit can save a lot of time, and ensure you haven't forgotten anything critical.
We like the Premium Auto Safety Kit at Canadian Tire, which has 88 pieces, including an air compressor, telescopic shovel, fleece blanket, snow brush and scraper and tool kit, as well as 1 year free Roadside Assistance.
Tip! Don't forget to bring along your driver's license and car insurance papers.
Bring our own fun!
Let's face it, there are only so many games of Punch Buggy and 20 Questions that anyone can take. That's why we make sure that we have a great selection of music (whether that's on CD, USB, or even streaming through an app) for our road trip.
We also make sure we bring along some great audio books or podcasts for longer trips. They've been a sanity saver on those 14 hour trips with two kids. For the passengers, small travel-size board games can be a lot of fun (magnetic games are great for minimizing mess), and the kids love pre-made travel activity kits for on the road.
Get the car clean and organized
OK, I have to admit that I don't always have time to get the car spic and span before a road trip. At the very least, I give it a quick wipe down, and pull out any garbage before I go. If I have time, I take an hour to clean and organize the car with the kids. It keeps them busy, and they're honestly pretty good at gathering garbage and wiping down the inside of the car with a damp cloth.
Map your route
We almost always just use Google Maps on our smartphone rather than a dedicated GPS to map our route. That said, a dedicated GPS does have some advantages as well, as it usually has good turn-by-turn and lane position instructions. It also frees up your phone for other uses. Canadian Tire has a great selection of handheld GPS devices here.
In case our GPS doesn't work, or we're out of range for our data plan, we always have an old-school paper map and compass in the car. You'd probably be surprised how often we use them!
Have a rough plan
If you're driving long enough, you'll need to stop for meals, gas, to take a break from driving, and to sleep. It can take a lot of stress out of driving if you have a rough idea of where you're going to stay overnight, and if you have stops planned along the way.
During peak holiday times, you may want to pre-book hotels to make sure you're got an affordable room for the night.
Get charged!
These days, the road trip means bringing along some essential electronic gear, from a GPS or smartphone for navigation to a tablet to keep the kids entertained. Along with those electronics come a lot of batteries that need charging. We make sure that we charge all of our gear the night before we go, and carry car chargers as well as external battery chargers.
Give your car a check up
Before a long road trip is the perfect time to do that long-delayed checkup on your car. There are a lot of things to consider, but make sure you check your tire pressure, tire condition, windshield wipers, belts and hoses, battery, and antifreeze and windshield washer fluid levels. Don't forget to check your spare tire, and make sure it's inflated and in good condition.
Getting an oil change
Making sure your car has fresh, clean oil is a must-do before any long trip.
Changing your own oil is also a wonderful way to help keep your road trip budget under control, and exercise those DIY muscles at the same time.
Our first stop is always Canadian Tire, which is the ultimate one stop shop for all of our home and automotive needs. Canadian Tire has absolutely everything we need for our road trip, from GPS systems to food storage containers and coolers to quality motor oil for our oil change. It's no wonder that their tagline is Made for Life in Canada!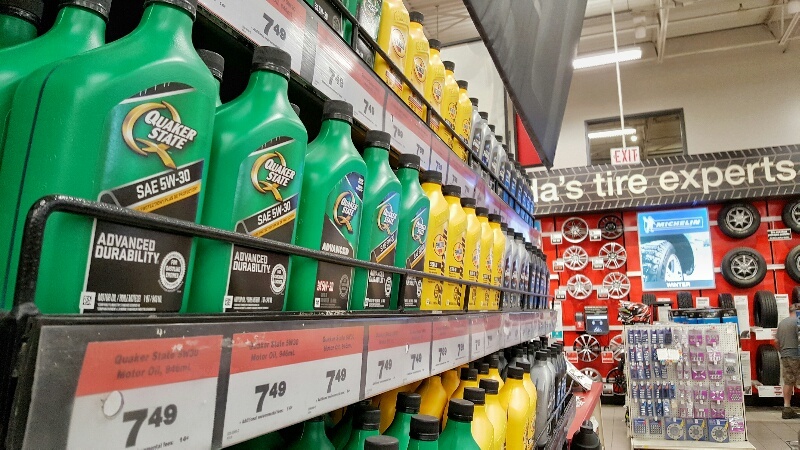 We always choose Quaker State® Advanced Durability™ Motor Oil, which is a fantastic choice for our vehicle. It's a great oil at a great price, especially at Canadian Tire.
Since a car is a major investment, it makes sense to use the very best oil like Quaker State®, which gives us more durability and more honesty. Quaker State puts their Advanced Durability Motor Oil through some pretty intense tests in taxi fleets across North America during thousands of miles true tests of toughness like stop-and-go traffic, extreme temperatures, and idling. In these tests, Advanced Durability oil has proven it delivers twice the wear protection compared to the industry standard.
Now that's the oil I want in my vehicle.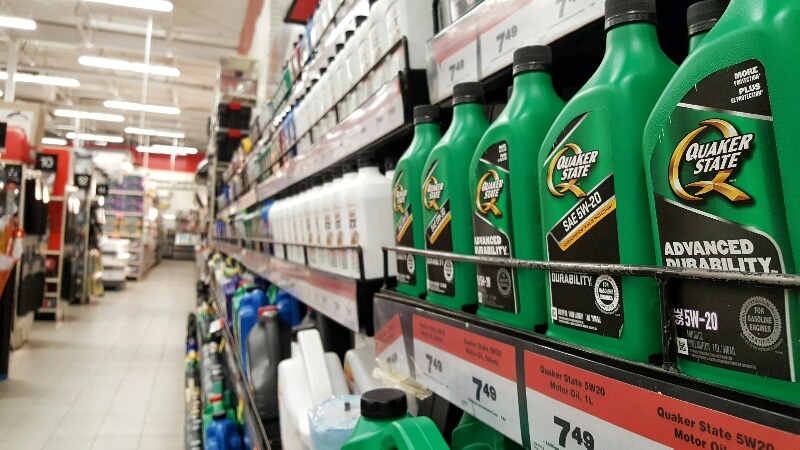 An oil change is a fairly simple DIY project. Take a look at your owner's manual to purchase the recommended weight and grade that your vehicle needs. You'll also need the correct oil filter for your vehicle, an oil filter wrench, a funnel, a container for the used oil, a torque wrench and possibly a creeper to get underneath your vehicle and a jack. Canadian Tire will have everything you need for your oil change.
Always be safe while you're changing your own oil. Make sure you use caution and proper safety procedures when using a jack, and ensure that your engine has been idle for a while to give the oil time to cool!
Jack up your car, if necessary, and loosen the oil cap. Put the container for the used oil under the oil plug, and loosen the plug, and let the oil drain. When the oil is drained, remove the oil filter, and install a new one, tightening by hand. Clean the drain plug with a cloth, replace the gasket if necessary, then tighten the plug with the help of a torque wrench. Then, pour the new oil into the vehicle (using the funnel to prevent spills), and check the level with the dipstick.
Tip! Make sure you dispose of the used oil and the filter according to local safety and environment protection regulations.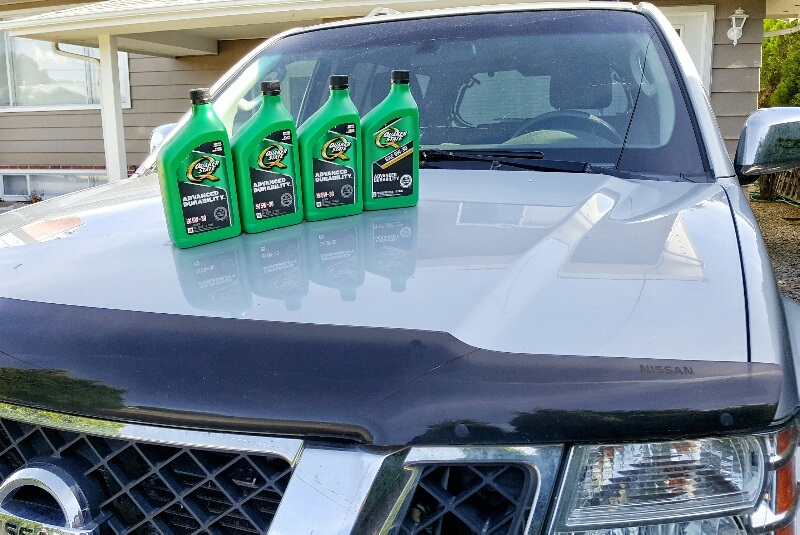 Where are your summer adventures taking you this year? Have you used Quaker State® automotive products? We would love to hear about it!