This post is part of the YummyMummyClub.ca and the Food & Consumer Products of Canada #FocusOnTheFacts sponsored program. I received compensation as a thank you for my participation. This post reflects my personal opinion about the information provided by the sponsors.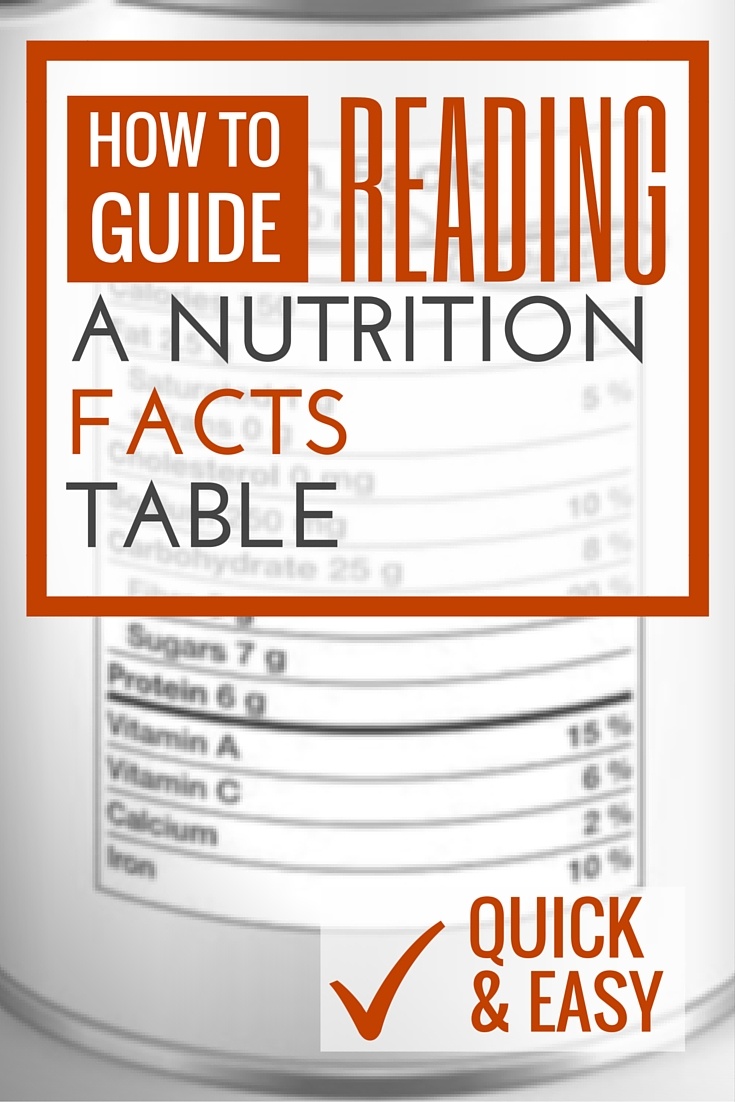 Like almost everyone else, I'm busy, so I do most of our grocery shopping with the kids in tow to maximize my time.
On any given grocery shopping trip my son is usually telling me, in great detail, all about his new favorite Minecraft Mod, while my mischievous daughter tries to sneak cookies into the cart when I'm not looking. 
Aside from keeping me on my toes, this also means that I don't have time to linger over my purchases, doing detailed calculations about nutrient values.
With two kids, aged seven and 10, I'm constantly struggling to make healthy, informed food choices for our busy family. We're also vegetarian, making understanding nutrition facts especially important! 
Luckily, the Nutrition Facts table helps a LOT when trying to figure out exactly what's in our food. Since we're vegetarian, we try to find foods with a high iron content, along with high fibre, but minimal sodium.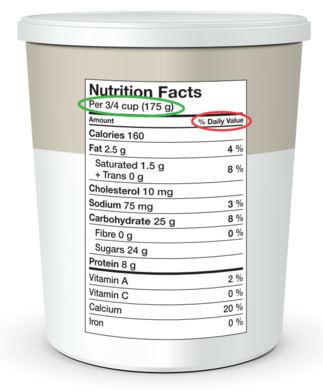 How to read a nutrition facts table
There's a lot of information in a Nutrition Facts table, but we try to get the information we need most in a quick glance. Here are three quick steps that help us focus on the facts and show how to read a Nutrition Facts table:
START with Serving Size
You can find the Serving Size under Nutrition Facts. Information in the rest of the Nutrition Facts table is based on the Serving Size. 
Tip! If you eat more or less than the Serving Size you'll need to do a quick calculation to adjust the numbers below for the % Daily Value to reflect that! 
LOOK at the % Daily Value
The % Daily Value (% DV) is on the right side. Use the % DV to see if the Serving Size has a little or a lot of a particular nutrient. 
So, if the % DV says 20% for calcium and you eat two servings, you've consumed 40% DV for calcium. 
As a general guideline, 5% Daily Value or less is a little and 15% Daily Value or more is a lot. 
CHECK if the Nutrient % is right for you
We're careful to pick foods that have more iron and fibre (which we want), and less sodium (which we don't want). Your needs might be different! For example, you may want to eat food low in fat and high in calcium.
Tip! I keep my kids occupied in the store by asking them to look for packages that have 8 % DV or more for iron. It's a great way to keep them out of trouble, and it helps teach them how to read a Nutrition Facts table at the same time.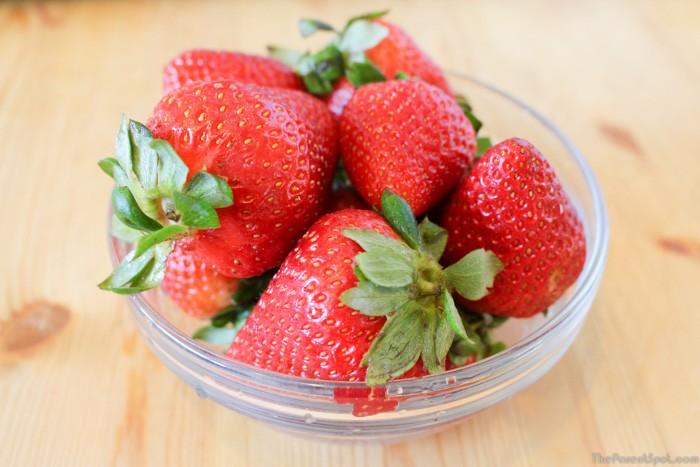 How to compare two different products 
Being able to compare the nutrient value of different products is one of the best uses of learning how to read a Nutrition Facts table.
First, look at the Serving Size. In the photo of two soup cans below, the Serving Sizes are the same, making the comparison easy. 
Second, compare the % DV of the two products.
Soup A has 10% DV for iron, while Soup B only has 4% DV.
Soup A has only 10% DV for sodium, while Soup B has a whopping 45% DV, which is almost half of the daily amount in 1 cup!
Soup A has 20% DV for fibre, while Soup B has only 4% DV.
Soup A gets tossed into our grocery cart, because it has more iron and fibre (which we want), but less sodium (which we don't want). Soup B stays on the grocery store shelf.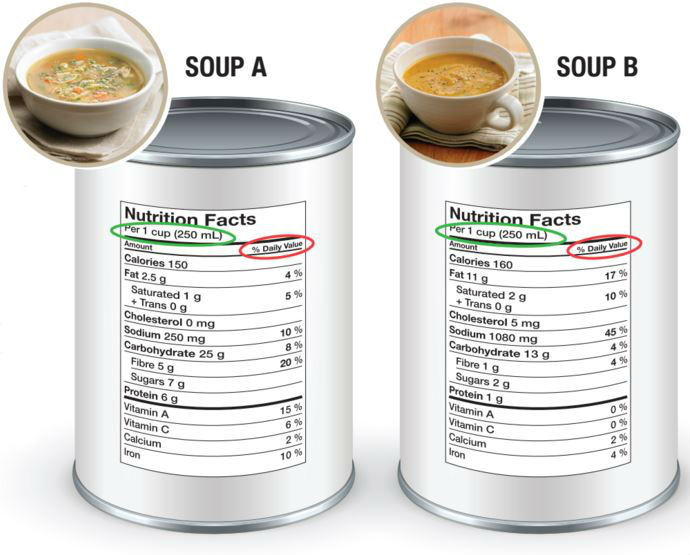 Do you have any tips or tricks for figuring out nutrition facts? Comment below – we'd love to hear more!
The Parent Spot is not responsible for prize fulfillment.