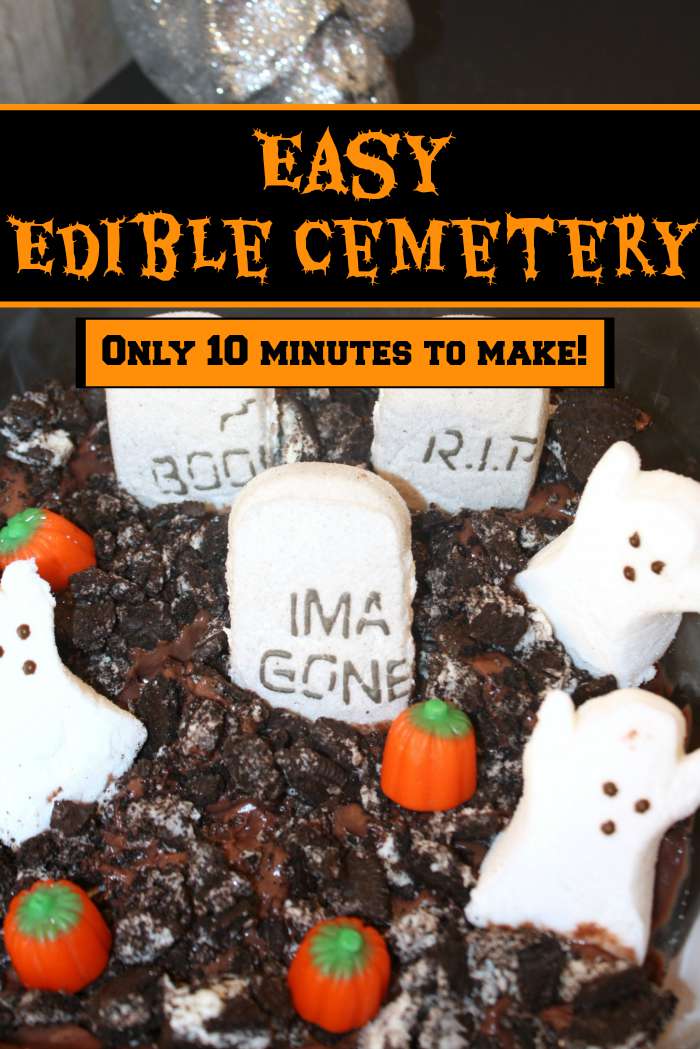 This is one of the easiest Halloween treats you'll make this year.
I love that it looks like it took forever to make, but you should be able to put this together in about 10 minutes.
Even better, get the kids to help! This isn't a project that needs to be put together perfectly – messy is fine!
Just follow this instructions to make an edible Halloween cemetery in only 10 minutes!
What you'll need
10 to 15 Oreo cookies
1 Box of instant chocolate pudding (pre-made). You can also use pre-made chocolate pudding cups.
3 to 5 pumpkin candies (mallowcreme pumpkins on Amazon)
8″ square pan
How to make
Crush the Oreo cookies.
Layer the bottom of your pan with the pre-made chocolate pudding.
Top with crushed cookies (this is your dirt).
Now it's time to get creative: Arrange the tombstone peeps, ghost peeps and pumpkins on top of your dirt.
You're done!