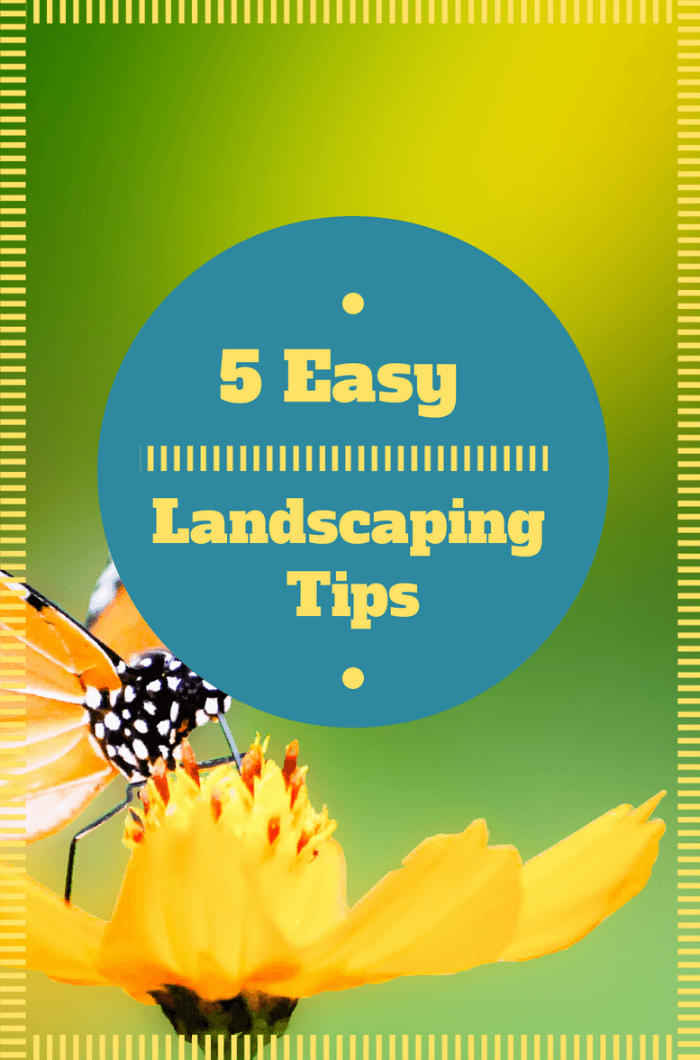 When it comes to landscaping and making your yard look the way you want, creativity is important.
Not everyone will want the same thing, so you have to think outside the box. Nobody wants to have the cliche yard with a few flowers here and there. People want things that make their yard stand out, and that are easy to take care of, like perennials. Fortunately, there are hundreds of ideas out there just waiting to be done. Here are five easy landscaping tips to give you a yard you can be proud of:
Use annuals to brighten pathways
Colorful flowers that bombard the senses are a wonderful addition to any walking area and will make your yard stand out above the rest. While sticking to a pattern has it's benefits, random colors can also give the pathway a natural look that is less planned and instinctive. Either way, folks will enjoy walking up to your door or patio.
Don't underestimate the visual power of water
Water represents life to human beings and all living things so it is natural that we are drawn to it. Adding an outdoor fountain, pond or stream can make your yard much more exciting and inviting. Put in some water and watch the neighbors follow suit with something similar. This can only help property values and provide a beautiful place to spend your down time.
Use climbers to fancy up that fireplace
Many homes have a large fireplace that runs up the side of the house. Some like the basic brick look, while others like to have something adorning it. Climbing perennial plants like hydrangeas and creepers will hang around and snazz it up quite nicely. They also won't harm the materials.
Use ferns in the mushy areas
Pretty much every yard has an eyesore that stands out. These areas are usually where runoff collects and the water keeps everything from growing because it is too moist. If you have such an area, plant ferns to sop it up. They love the moisture and provide a beautiful look in what was an otherwise nasty area of the yard.
Use ivy in heavily shaded overhang areas
Most folks try to fill this in with a "natural area" and that is fine too, but ivy that runs across the ground works beautifully. Make sure you keep it trimmed back from the trunk of the tree, however, to keep from causing root issues.
These landscaping tips are quick and easy and they will make a huge impact in the way you view your yard. Why not make a yard that you will enjoy spending time in? We all should be so lucky.