Loving the New Dyson V6 Absolute #V6PowerClean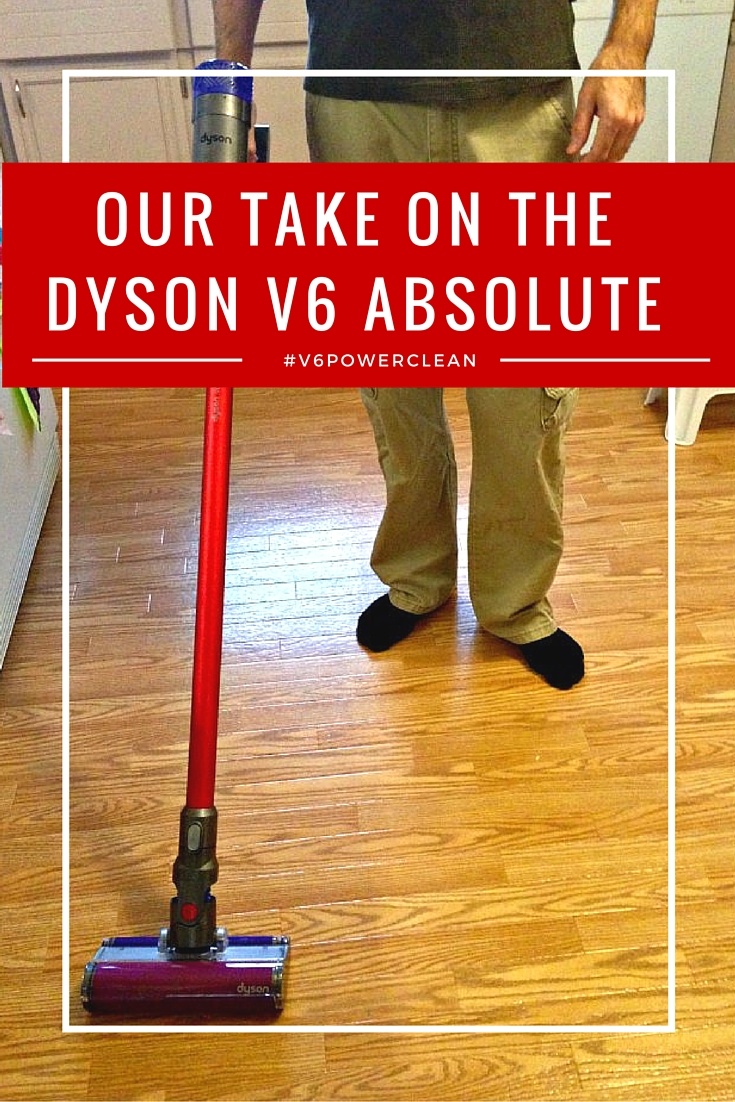 I have an older house, with a combination of lino and carpet, and I've been looking for a vacuum that's light, easy to move around, and that I can use on all my home's surfaces.
Click here to learn more about the new Dyson V6 Absolute.
I've had my same old upright vacuum for ages. It's never worked particularly well, and I'm honestly tired of carting its heavy, ugly self all over the house.
So I was thrilled when Dyson asked my to try out the new Dyson V6 Absolute.
The Dyson V6 Absolute is cordless. YAY! No more being tethered to an outlet! It also works on hard and soft surfaces, plus it has HEPA Filtration, which is great because I have a cat (and two kids, so who knows what's in my carpet).
The first thing I noticed with the Dyson Absolute is that it's a stick model. It has a small main area where the motor and suction are, and then you add on attachments as needed.
Here's a look at what comes with the V6 Absolute. The red stick lets you stand upright to vacuum floors and get to hard to reach areas. It comes with a bevy of attachments, including heads for hard and soft surfaces.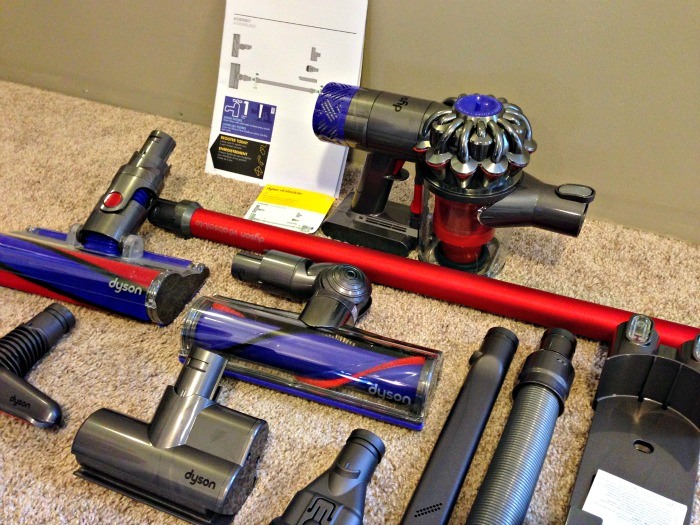 My first, and favorite thing about the Dyson V6 is how much my husband loved it.
Seriously, as soon as the kids and I unboxed the vacuum, hubby had claimed it as his own. Who can blame him? I think the V6 appeals to his gadget and tech loving heart. Even better, he vacuumed the ENTIRE HOUSE with it.
I'm in love (with both hubby AND the vacuum).
We thought we'd have a little fun with the vacuum, and give it a test with some friends.
What's a good Dyson BuzzABalloo party without some yummy food? First up, fresh berry chocolate cake with whipped cream.
Next, we tried the Cheerio challenge, pitting the new Dyson V6 Absolute against my old upright vacuum.
And the @Dyson is off to a great start! Even my 7 year old can't devour Cheerios that fast! #V6PowerClean @PTPA pic.twitter.com/mi82NqthFE

— TheParentSpot (@ParentSpot) November 21, 2015
It was a pretty clear cut winner, as the Dyson inhaled the Cheerios like a champ.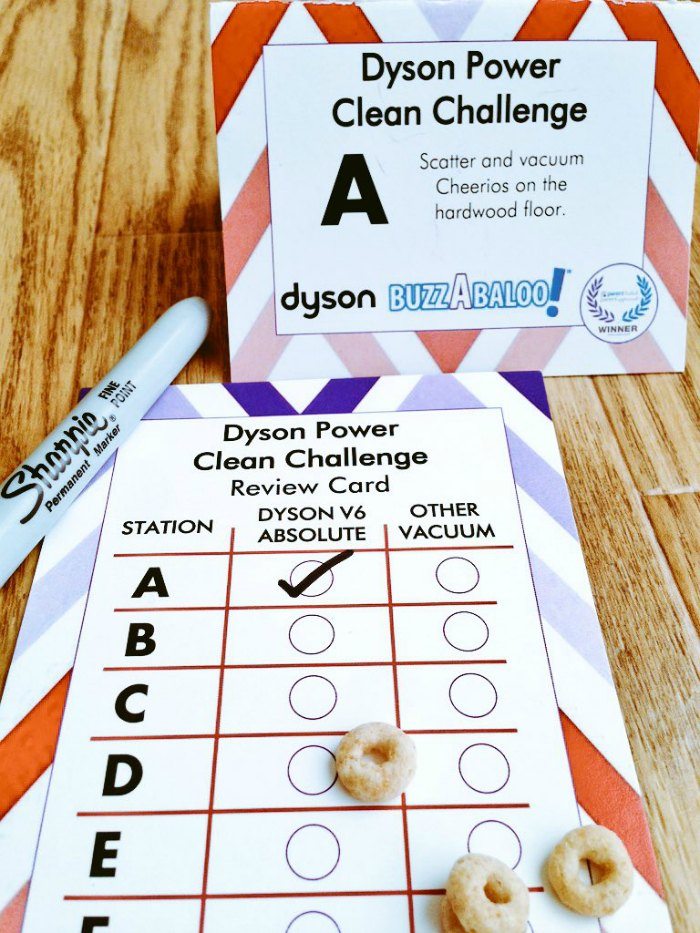 At this point, I was willing to put some pretty serious money on the Dyson emerging as the winner.
Next challenge! @Dyson V6 Absolute destroys the flour my other vacuum left behind #V6PowerClean @PTPA pic.twitter.com/Xd9MhH7OOg

— TheParentSpot (@ParentSpot) November 21, 2015
But first, before we continued the challenges, it was time for a little snack break. I made these yummy Cheesy Chicken Quesadillas, and they were devoured almost instantly.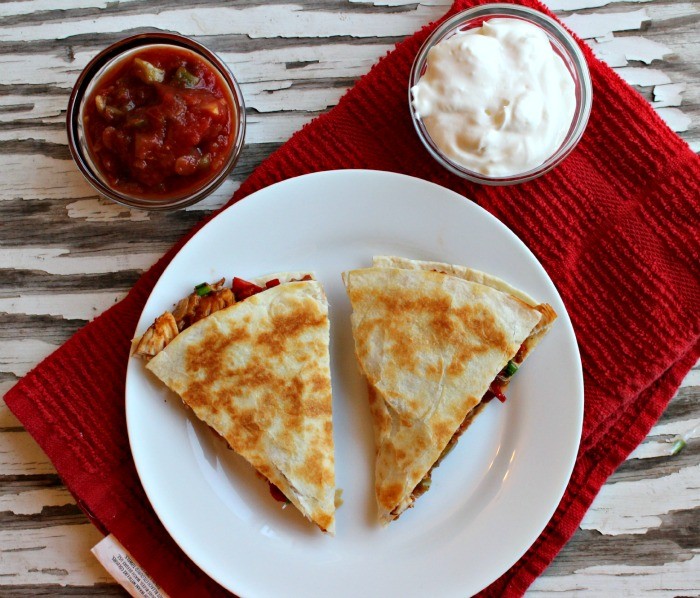 And which vacuum emerged the winner? I'm betting you can guess!
The Dyson won by a landslide!
Want to learn more?
Check out the Dyson V6 Absolute on Dyson's website.
Curious about what's inside the box?
Check out our unboxing video on YouTube. I think my kids were even more excited about the new Dyson than me (if that's possible)!