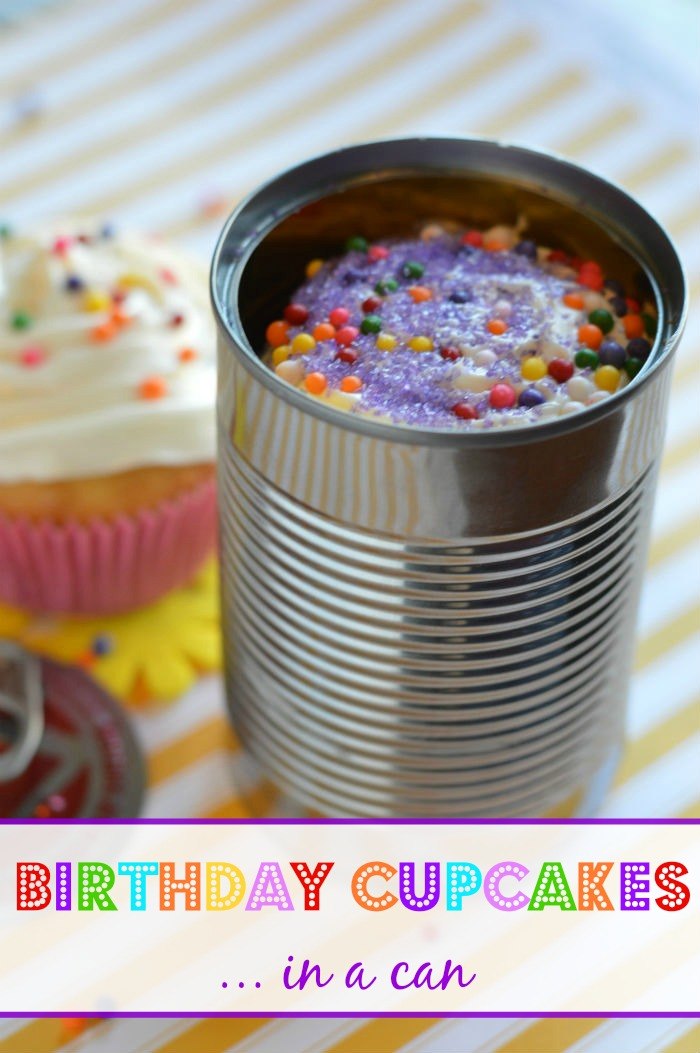 It's no secret we love a good cupcake here at The Parent Spot.
We'll try any kind, though admittedly they usually feature chocolate…. chocolate mint… never fail chocolate… Rocky Road… and so on.
So I thought we'd show you something just a little different today: Birthday cupcakes in a can.
But first, how the heck do you make a birthday cupcake in a can?
Well, the trick is… you don't, really.
This is one of those baking tricks that's so simple, you almost feel guilty for all the fuss you get when you show off the final product.
Making these birthday cupcakes in a can is really pretty simple, especially since there was some cheating here involving using a box cake mix. (Shhh… I won't tell if you don't).
How To Make Birthday Cupcakes In A Can
First, make the cupcakes OUTSIDE of the can, according to the package directions. These cupcakes used a simple white cake mix, but you could make chocolate or any other flavor you want.
While the cupcakes are cooking, grab a can with a lid that opens with a tab. A lot of soups have these types of lids, but we used Campbell's soup.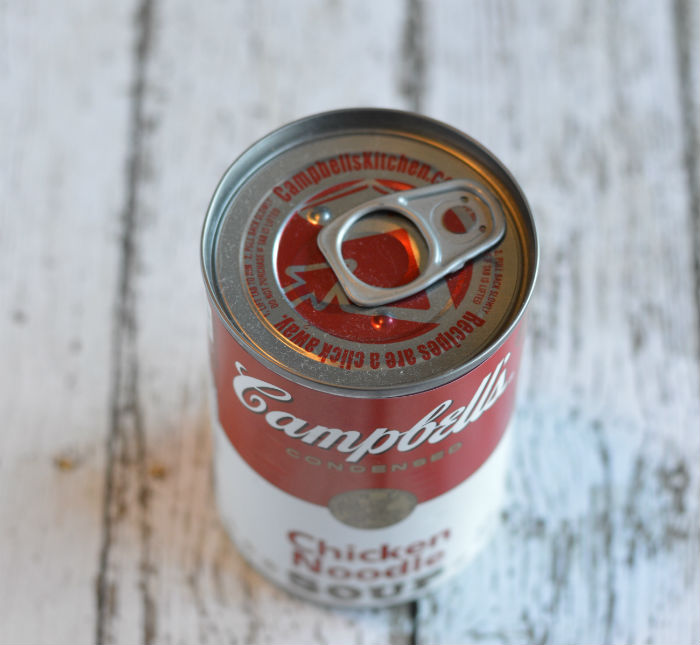 Open the top, empty out the contents, and wash the can with soap and water.
Tip! It's easier if you get some cans ready ahead of time!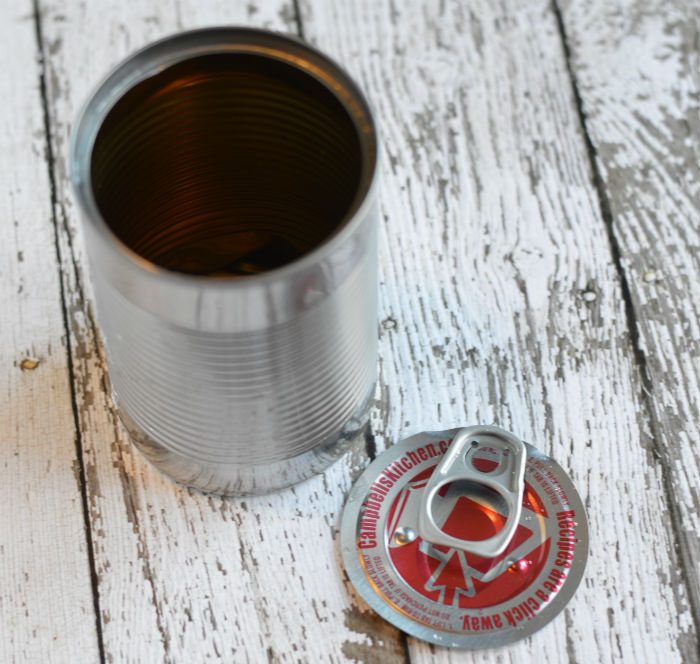 Let the cupcakes cool.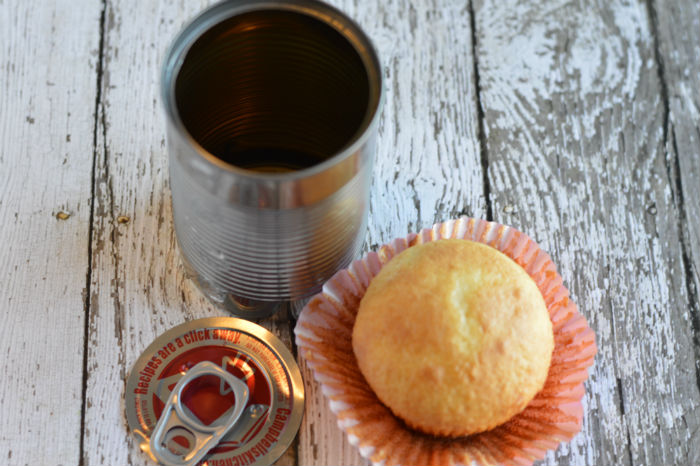 Now, you're ready to decorate your cupcakes.
Place one cupcake into the can and add icing and sprinkles. Our all butter, all the time buttercream icing would be great on these.
Tip! Make sure you take off the baking cups before decorating!
Add another cupcake, and add icing and sprinkles as desired.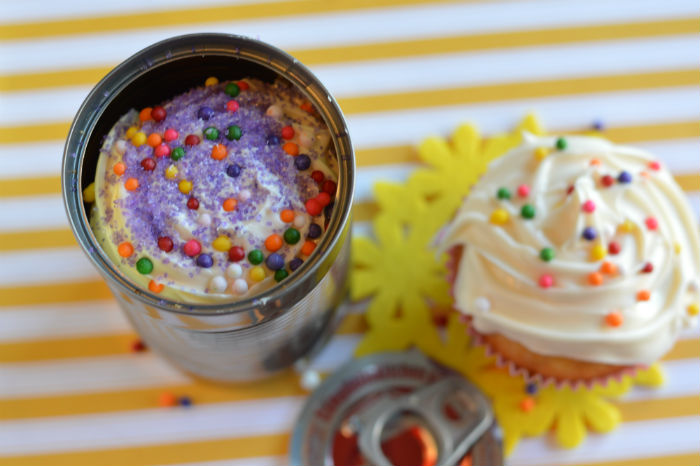 Now, add the lid on top, and serve!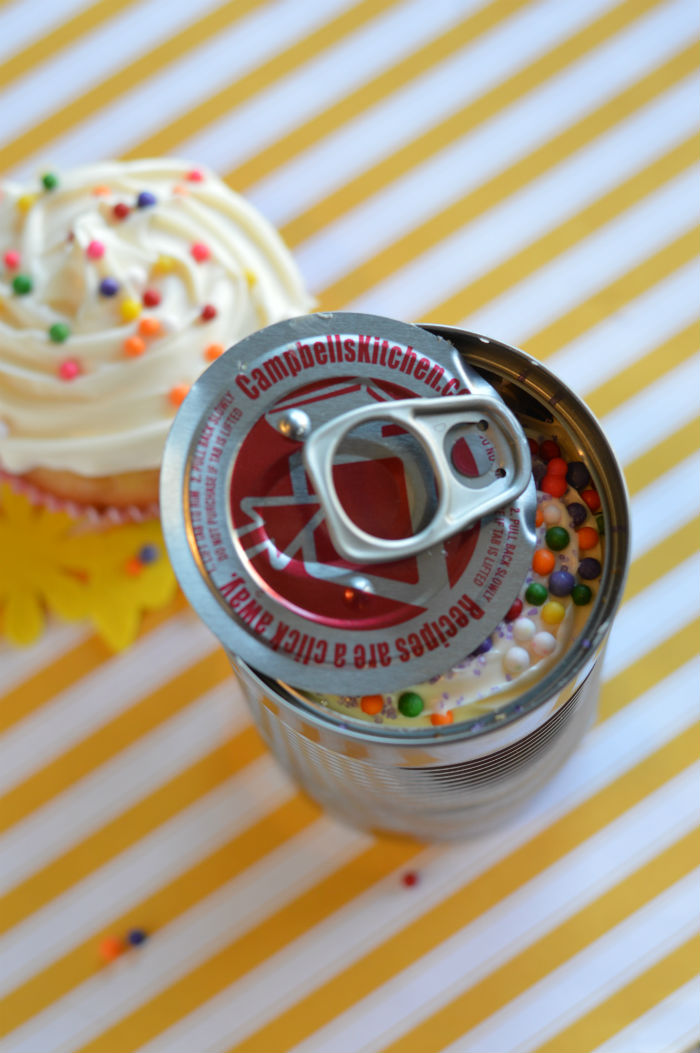 These cupcakes have a plain white icing with sprinkles, but use whatever you like.
Tip! You can decorate the cupcakes a little differently for Halloween Cupcakes in a Can, Christmas Cupcakes in a can, and so on!