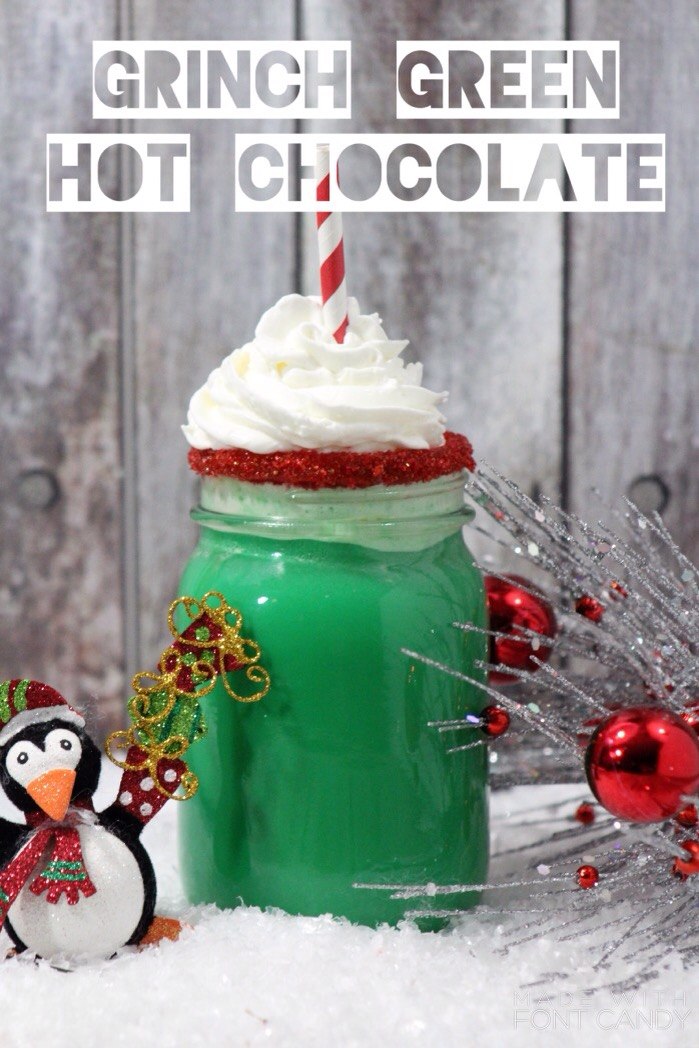 I've always been a huge fan of the Grinch movie. Watching the original Grinch cartoon is one of our very favorite memories of Christmas as a kid, and I watch it every year with my own little ones.
That's why I'm such a big fan of this Mr. Grinch Green hot chocolate. It's creamy, hot, tasty, and it reminds me of my very favorite holiday movie.
What you'll need (I've included links to Amazon so you can see what I used):
How to make:
Dip the rim of the glass in water, then in red sprinkles
Stir together milk, vanilla, food coloring and mint chocolate in a medium saucepan.
Cook over medium-low heat, stirring often, until the white hot chocolate comes to a simmer and melted.
Do not let it boil!
Remove from heat and serve immediately, topped with whipped cream.
You're done!
Looking for some more great Holiday recipes?
Taste of Home Christmas: 465 Recipes For a Merry Holiday
"Let Taste of Home help you plan your holiday parties and menus with this idea-packed cookbook. There are wonderful appetizers and beverages, company-worthy entrees, delectable breads, an array of sides and best of all dazzling, divine sweets—cookies, candies, cakes, pies and more.
Included is classic fare, as well as updated twists on old-time favorites."