Sensibo Pure is a smart air purifier that's affordably priced and stylish.
In our review, we look at the Sensibo Pure features, and tell you both the good and bad.
See prices for the Sensibo Pure on Amazon.
Sensibo Pure Smart Air Purifier Review
Unlike other air purifiers, the Sensibo Pure is a smart air purifier that lets you control its operation via an app. You can also set it up to run autonomously, and it will adjust its operation based on changes in your indoor air quality.
My first impression on opening the Sensibo Pure is that it's a stylish unit. It's only about 18 inches high, and six inches around, so it's easy to set in a corner or on a counter.
Its unique and compact design has a sleek and robust construction, LED lights and an easy to use control panel that allows you to adjust the speed, operation and air quality at the press of a button.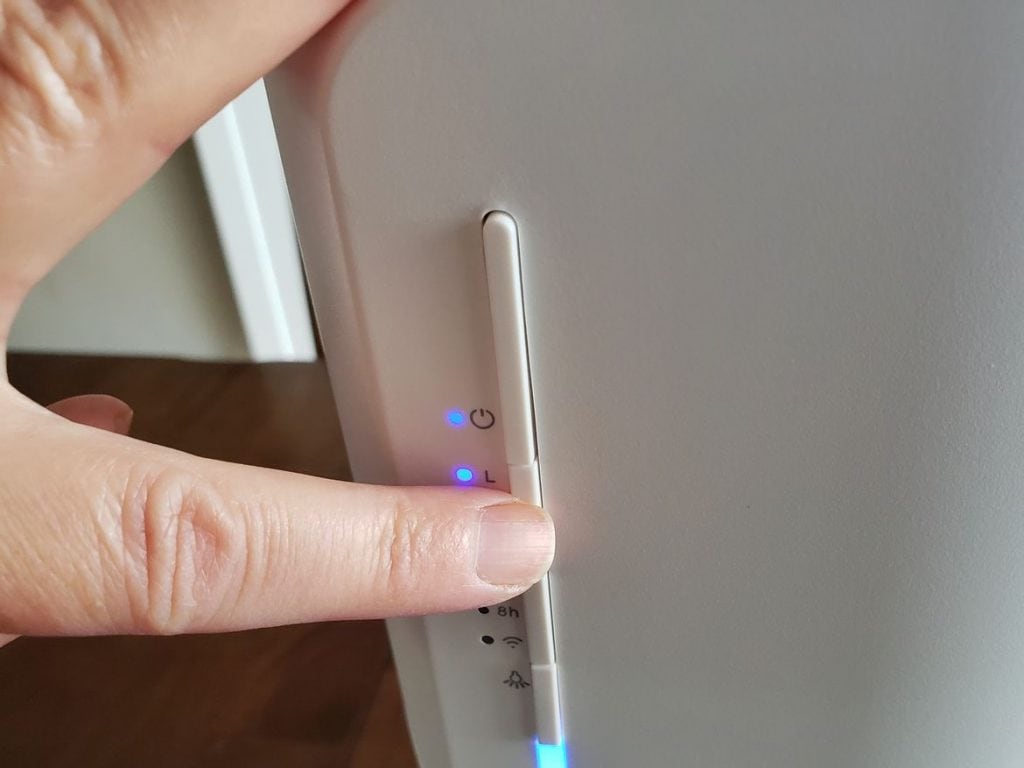 Depending on the mode you use, the Sensibo Pure can support room as large as 173 to 294 square feet.
You can set the Sensibo Pure to conveniently clean the air in your home while you're away, and the device can be programmed to shut down on its own after an appropriate amount of time. You can then return home to a much healthier and more relaxing atmosphere.
Initial Startup
Before you use the Sensibo Pure straight out of the box, you'll need to remove the plastic wrap around the filter.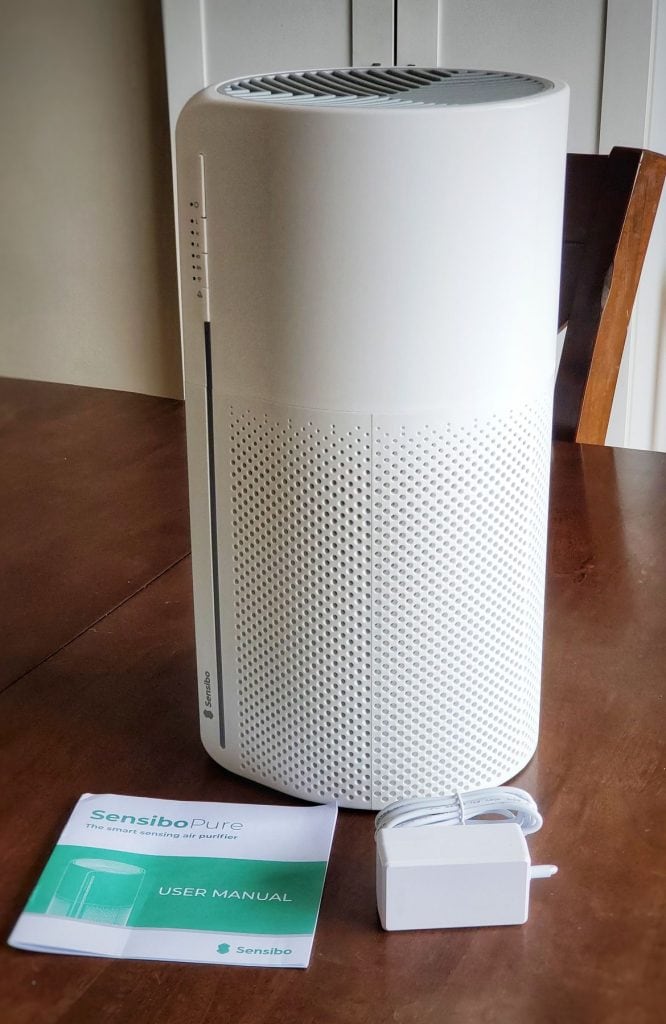 Luckily, there are clear instructions, and even a removable sticker to remind you.
To remove the filter, just twist the bottom of the Sensibo.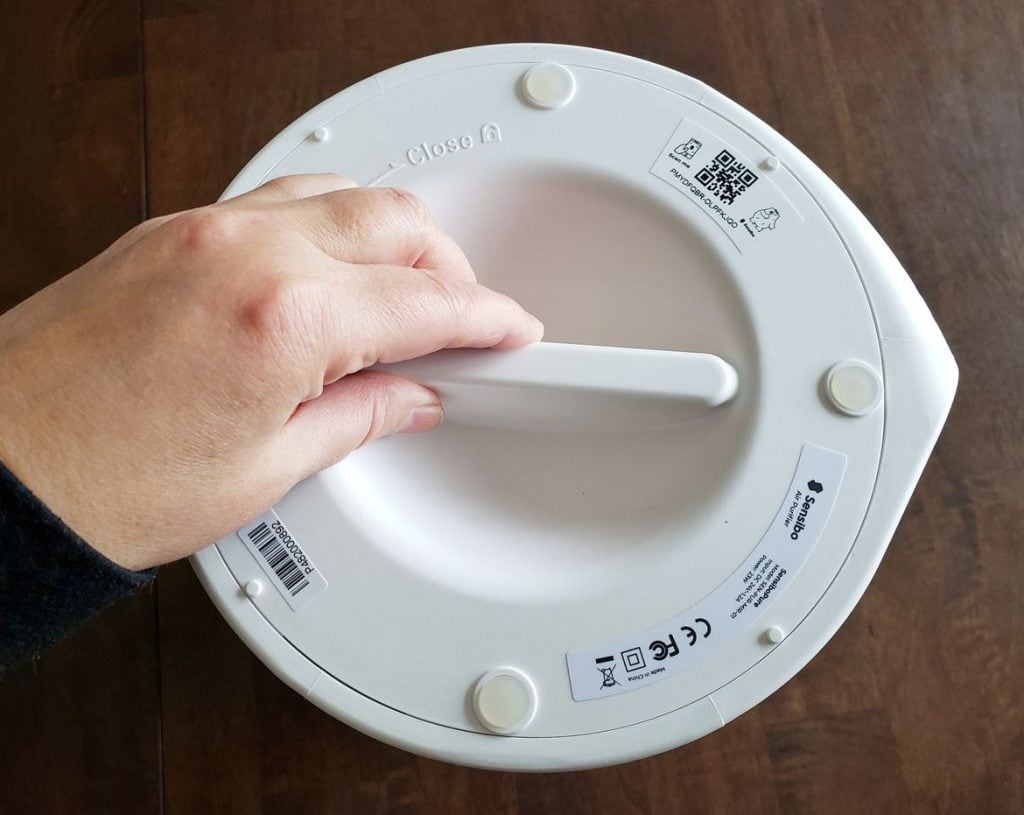 The Smart Air Purifier
There's a good reason why the Sensibo Pure is known as a smart air purifier. You can use it without even touching the buttons.
Just connect the Sensibo to your phone through Bluetooth, and use the dedicated Sensibo app to allow you convenient control to all of its functions.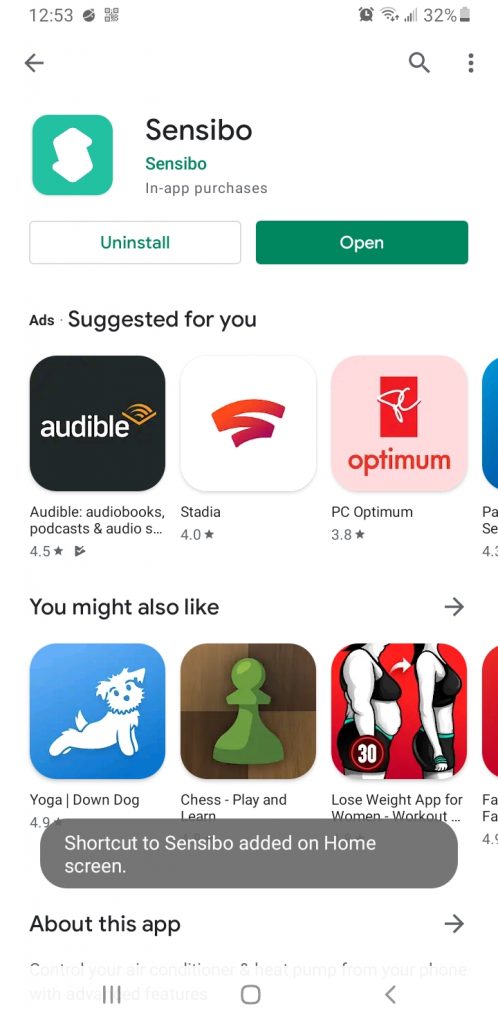 The Pure can be connected within seconds, and all you have to do to get it working is scan the QR code at the bottom.
Using the app or the seamless integration it provides with Google Assistant, Alexa or Siri, you can use touch or voice commands to set the air quality, the duration and the speed to your preferred settings.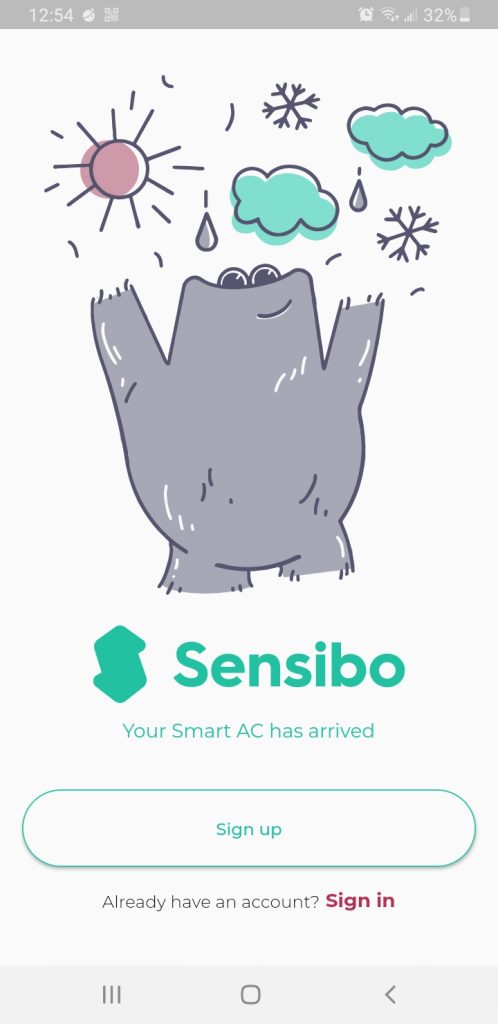 Then you can simply turn it on or off with a quick voice command, or allow its advanced 24/7 indoor air quality sensor to detect any reduction in air quality and turn the device on automatically.
Fewer Allergies, Viruses and Dust
Harmful viruses, dust particles, pollen and any other allergen or particle that is larger or equal to about 0.1 microns will be swiftly picked up by the Sensibo Pure's cutting edge, 3-layer filtration system.
The system consists of a pre-filter, an HEPA filter and a powerful activated carbon filter, each of which can remove smaller particles than the one before.
That level of filtration was also found to work extremely well on various types of bacteria, smoke, VOCs and even bad odors produced by compounds like acetone and formaldehyde.
The HEPA filter included with Sensibo Pure is also known to help prevent the spread of the COVID-19 virus, being able to trap it through the process known as Brownian motion.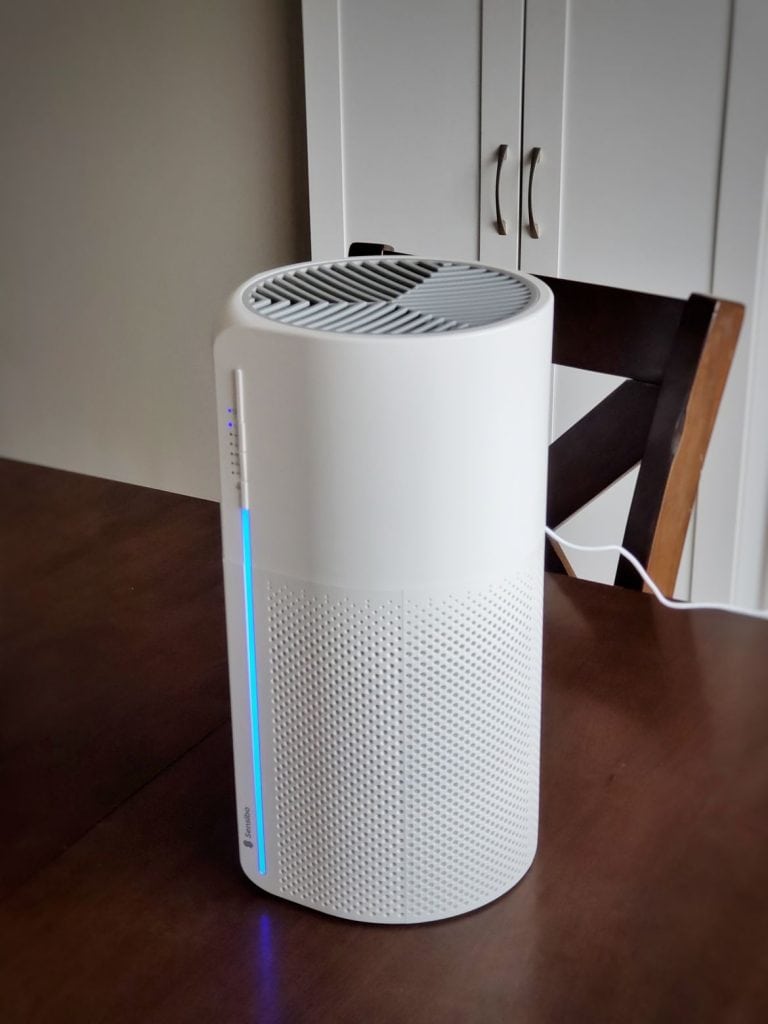 What we didn't like
Overall, this is a cute unit at a good price.
The main thing that we didn't like was how loud it was on the Boost setting. It might be OK if you're across the room, but that loud whooshing on Boost would really annoy me if it was sitting next to me while I was working on the computer or watching TV.
Want to buy the Sensibo Pure?
See prices for the Sensibo Pure on the Sensibo website here.
See the Sensibo Pure on Amazon here.
Check out how to choose the best electric wall oven, and learn what to do if your dishwasher isn't drying properly.