Disclosure: This post is sponsored by The Ollie Swaddle.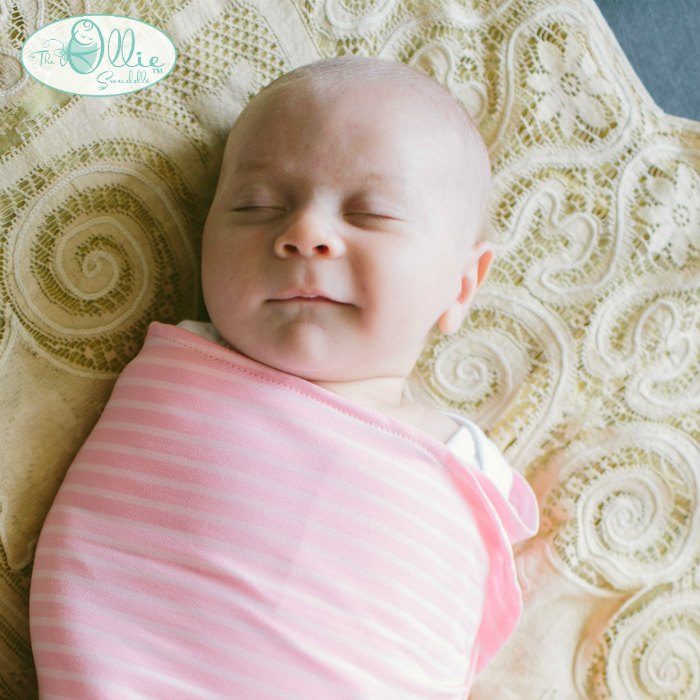 When our son was tiny, he was a master at wiggling and squiggling out of his swaddle blanket, and waking himself up in the process.
He would be upset, we'd be dead tired, and we'd have to start the whole process of settling him down to sleep all over again. Not fun.
Check out our picks for the best organic baby brands and organic baby products and gifts.
The Ollie Swaddle Review for Baby
The folks at The Ollie Swaddle have figured out a better way to keep babies calm and secure at night.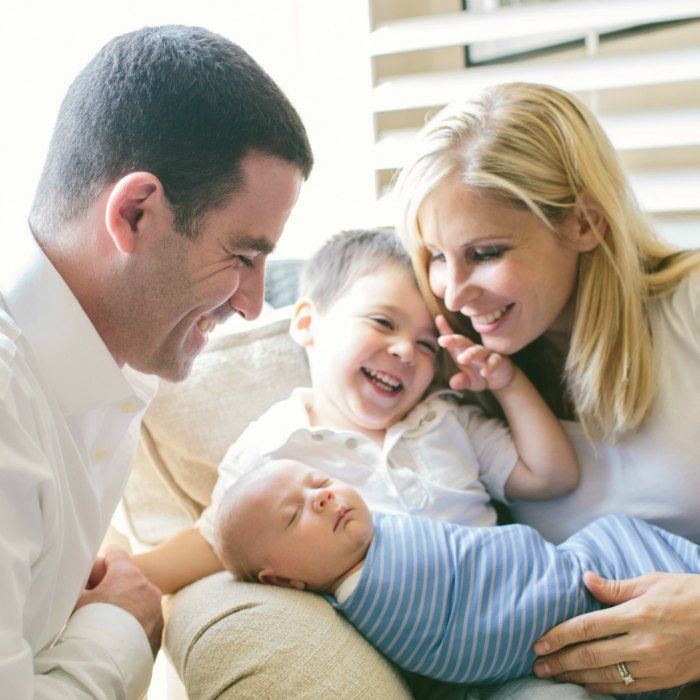 I love the story behind The Ollie Swaddle. It's named after a baby boy named Oliver, who was having trouble sleeping well and thriving until The Ollie Swaddle founder (his foster mother) developed The Ollie Swaddle.
How does the Ollie Swaddle work?
The Ollie Swaddle takes the time-honored tradition of swaddling babies to help them feel secure and cozy and does it one better.
Remember how my little one's swaddle blanket was constantly coming undone when he would wiggle and toss at night? Well, The Ollie Swaddle is made of an elastic, lightweight material that cuddles babies securely, so they won't wiggle out.
There's an opening at the bottom to allow for those night time diaper changes, and the fabric is a custom-developed moisture wicking material that keeps babies drier, and helps keep them from overheating.
The Ollie Swaddle is perfect for ages 0-4 months.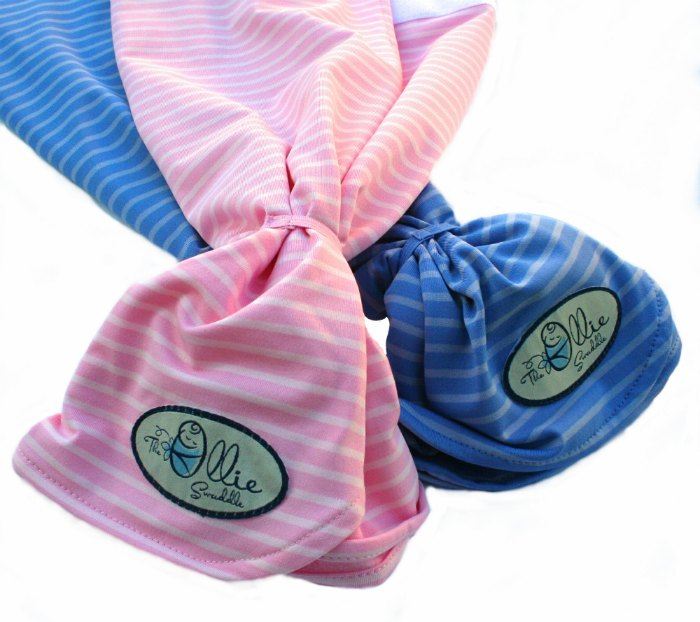 How does swaddling help babies?
When our little guy was a baby, he was a strong little guy who loved to flail about at night. Even as a newborn, he'd move around so much that he'd wake himself up every few hours.
When we swaddled him securely, he wouldn't toss around, and he would sleep longer, and wake up less grouchy and more rested.
Here's what the folks at Ollie Swaddle have to say:
Recent studies confirm the timeless practice of swaddling provides the following benefits:
Helping infants sleep longer and reducing spontaneous arousal
Helping to keep infants in the supine position
Soothing pain and reducing crying among irritable infants
Reducing the risk of SIDS (Sudden Infant Death Syndrome)
Preterm infants show improved neuromuscular development, less physiological distress, better motor organization, and more self-regulatory ability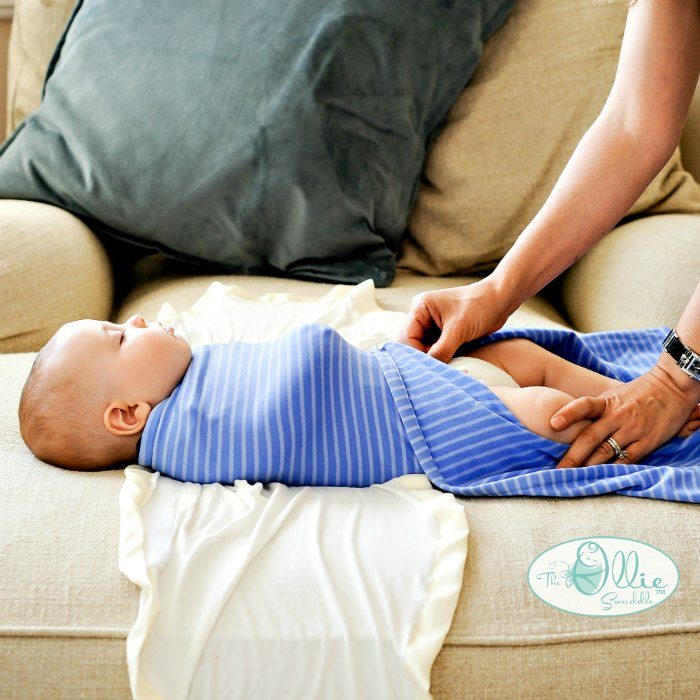 What are the experts and other parents saying about The Ollie Swaddle?
"Couldn't have done it without our Ollie! Maddy sleeps through the night safely because of our Ollie Swaddle! This swaddle saved my life. I know Maddy is safe and won't have it up over her face like regular swaddle blankets. Ollie love forever!"—Taylor Morgan, Parent & Ollie Swaddle Customer
"I love this swaddle!! It works really good at calming Matthew down, and he sleeps so easily!!"—Nadine Perkins, Parent & Ollie Swaddle Customer

"I received The Ollie Swaddle and it has made such a difference. It is so easy! You don't have to worry about putting feet in a "bag" or going to a swaddling class. You just wrap him. My son loves that his feet are free to move and he isn't so confined. The flexibility of The Ollie Swaddle is great and putting my baby to bed is so much easier!"—Dr. Donelle Rasmussen, Parent & Ollie Swaddle Customer