2023 update: Circle was acquired by Aura a little over a year ago
Looking for a simple, one stop solution for monitoring your kids' screen time? We review the Circle Home Plus (formerly known as the Disney Circle), and let you know what we think.
Circle Parental Controls Review
In this article, we review the second generation Circle Home Plus device, and the Circle Parental Controls app.
What's a Disney Circle?
Circle is a device and app subscription that lets you manage your family's connected devices. You can use it to control access to websites, view the location of your children's device, and manage screen time.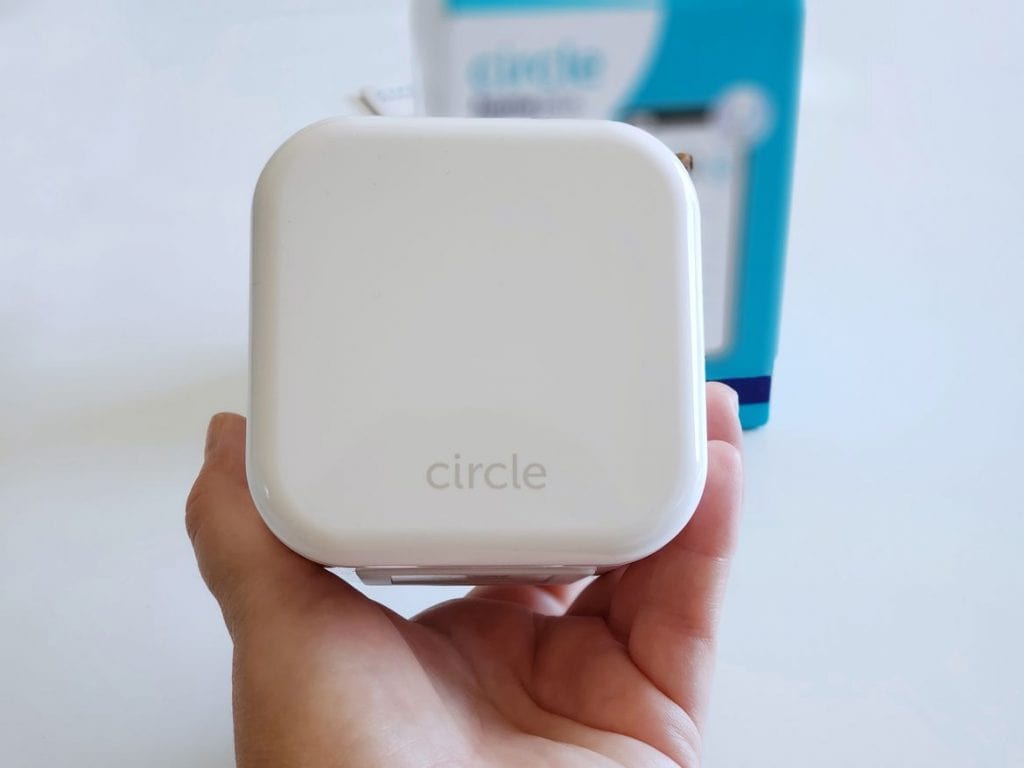 You can use it to block content on iPhones, Android Devices, Chromebooks, and more. The Circle can monitor all websites and apps, and manage screen time. Use the Circle when your kids devices are at home, or out of the house (on data or another Wi-Fi signal). You can set rules for sites like TikTok, YouTube, and HouseParty.
What is the difference between Disney Circle and Circle Home Plus?
The second generation of the Circle is called the Circle Home Plus, without any Disney branding. The original Disney Circle first generation is no longer available to buy.
The New Circle Home Plus device and Circle Parental Controls App come with upgrades from the original Circle first generation (which included the Circle with Disney and the Circle NETGEAR).
The new Circle Parental Controls device allows mobile management for the family's IOS, Android, and Chromebook devices. The original circle did not have mobile device management. Compared to the first gen Circle, the new Home Plus comes with a faster connection (using a upgraded gigabit Ethernet port), a faster processor, a more secure case (making it more tamper resistant), and a USC-C power port and battery.
You can use the Circle Parental Control app to manage mobile devices for your kids whether they're on your home Wi-Fi, on data, or on a Wi-Fi network outside your home. The new app let you keep track of the location of your family's devices, and it also allows you to set up Focus Times, which are times when only certain apps or categories of websites can be used. These features weren't available in earlier models.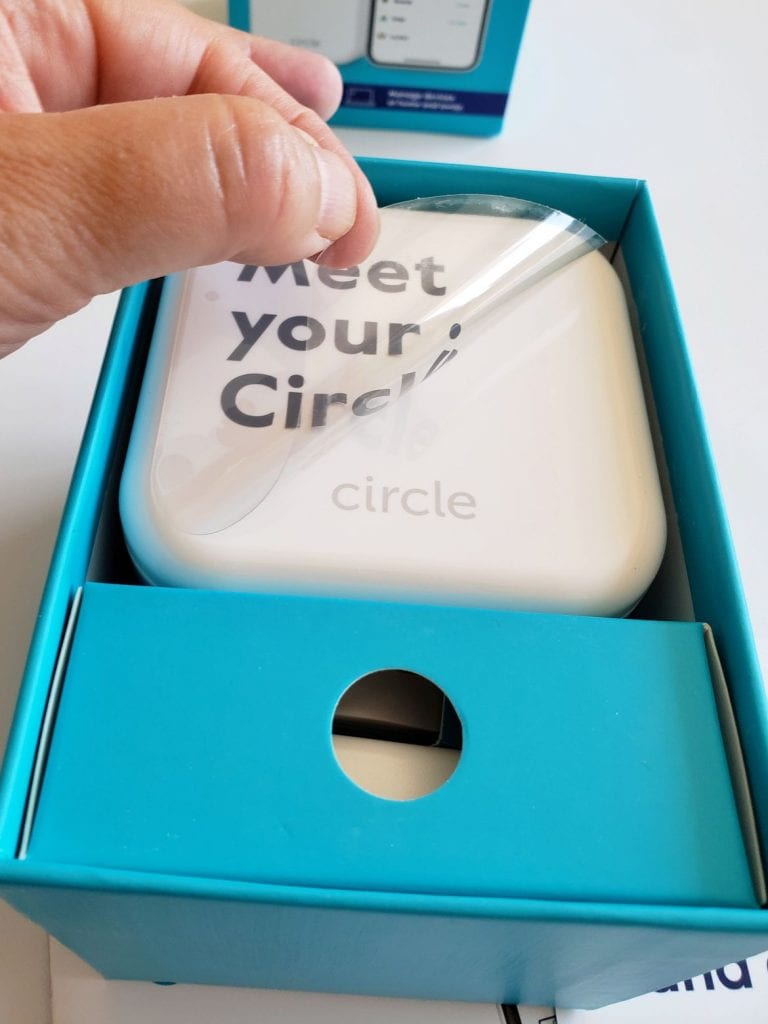 Is Circle still owned by Disney?
The first generation Circle device had Disney branding on the box, which was removed for later models, like the 2nd generation Circle Home Plus that we review here. Even so, other parents that I talked to about the device referred to it as the Circle by Disney.
So what gives? Is Circle still a Disney device, or not?
The company that makes the Circle Home Plus, and the earlier Circle by Disney, is Circle Media Labs, Inc. Circle Media Labs, Inc. was bought by Smith Micro Software, Inc. in early 2020. Before that, Circle was a Portland based startup, that raised money from venture capitalists and private investors.
As far as we can tell, Smith Micro isn't owned by Disney, so the answer is no, Circle isn't owned by Disney.
How does the Circle Home Plus device work?
The Circle Home Plus is a parental control device that connects to your home network. It's a physical device that fits in the palm of my hand. Ironically, it's a small, glossy white cube, rather than a circle.
The device plugs into your home router, and connects to a companion app (the Circle Parental Controls App).
There's a USB-C port on the back for power. There's a rubberized circle around the USB-C port, with a power button. On the opposite site, there's an Ethernet port (it looks like an old fashioned telephone jack) that lets you connect the device to your home router.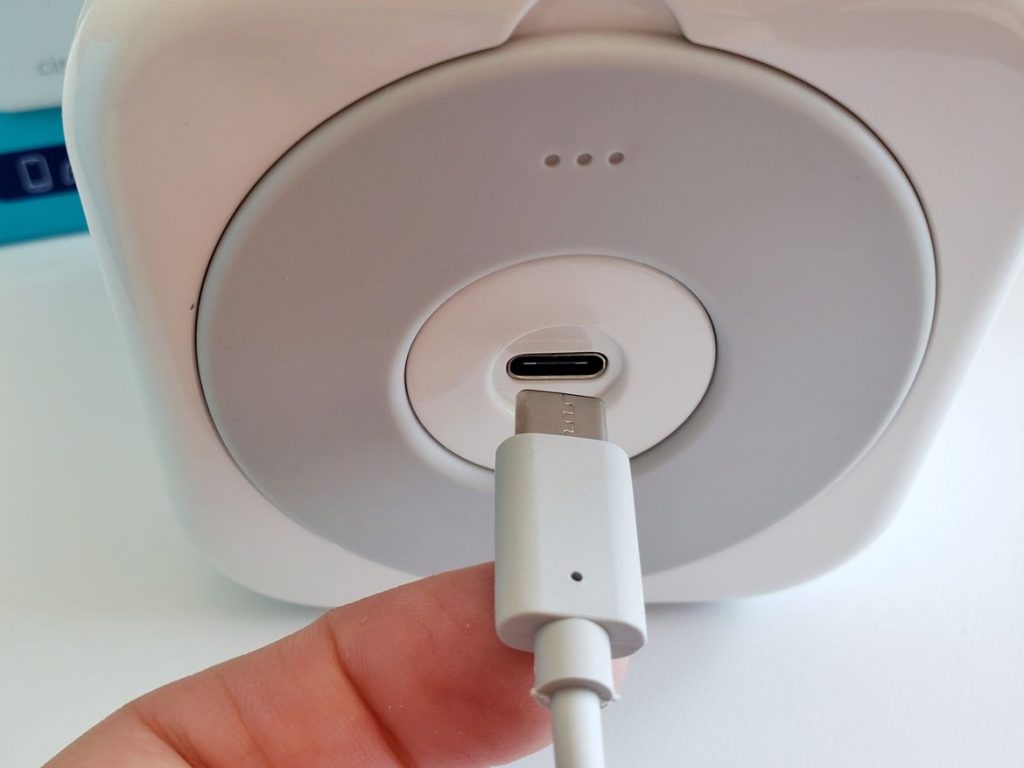 To connect the Circle Home Plus to your internet, connect the power via the USB-C port, plug in the unit to the wall power, and connect the Circle Plus to your router using an Ethernet cable (which looks like an old fashioned phone jack).
With the app, you connect the Circle Home Plus to your Wi-Fi network, meaning that it will work if the Ethernet cable gets unplugged.
How does Circle Parental Controls app work?
You'll need to download both the parent app (on your device), and the kids app (on each of your children's devices you want to monitor).
To install the Circle Home Plus, just download the Circle app, and set up a parent account. Then, follow the instructions in the app.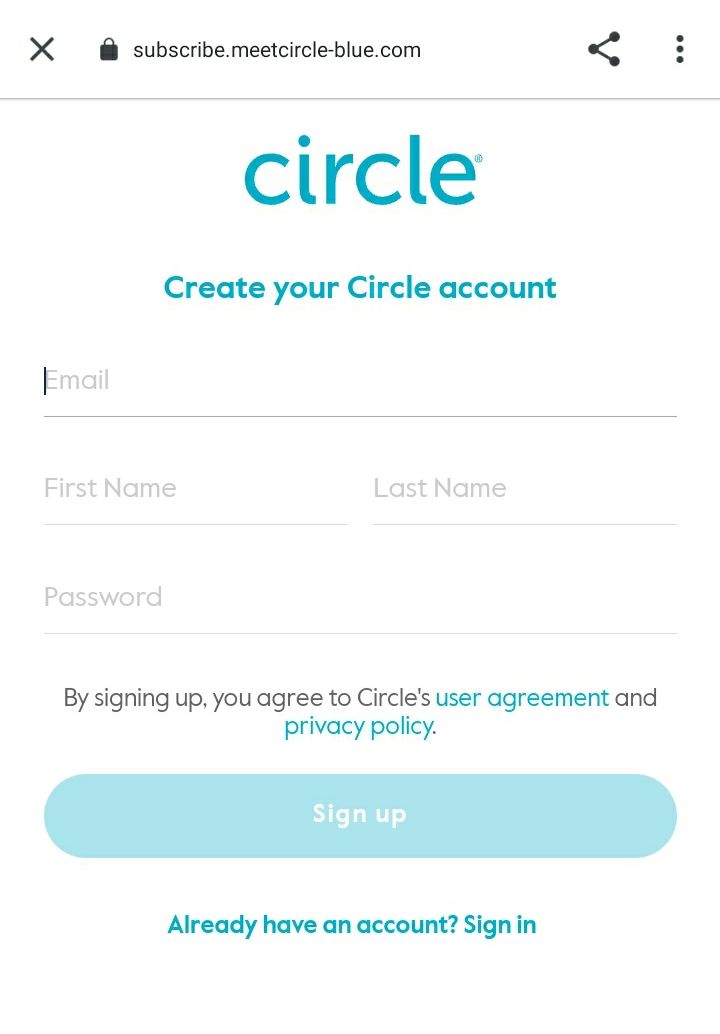 All of the monitoring happens on the parent's smartphone, as you can't manage restrictions or profiles on a website – everything happens in the app.
From here, setup becomes more complicated. You need to download the Circle app separately to each device you want to monitor. After that, you'll need to set up parental controls individually for each of your children's devices, which can take a while, if your kids have a lot of devices.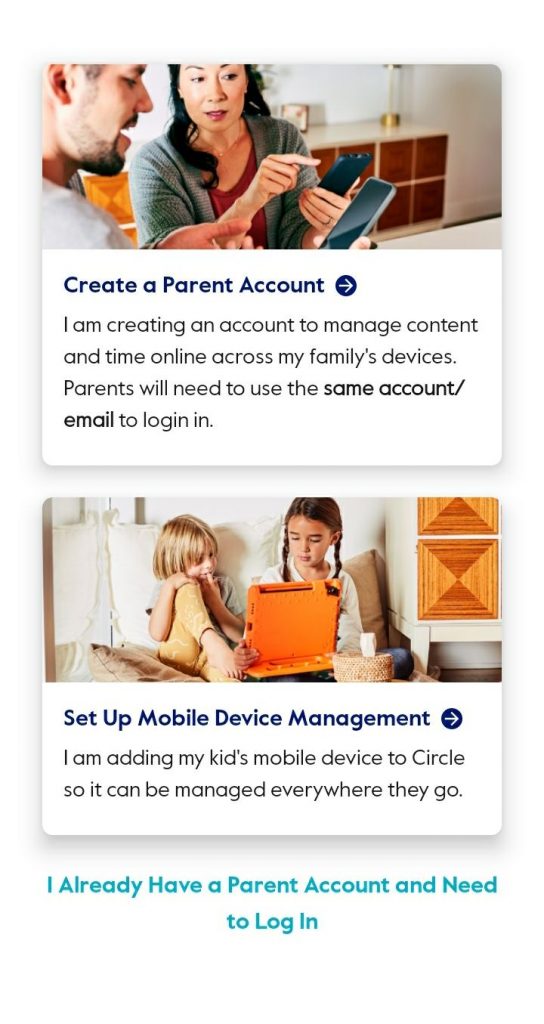 You can use the app to track location, set time limits, manage usage, and even give rewards like extra screen time, or more relaxed restrictions.
You can block custom websites, or use the present filters (kid, teen, adult, or none) to block or allow specific content categories, apps, and websites.
Is Circle a good parental control app?
To use the Circle, you'll need to install the Circle App on your kid's mobile devices, then setup each device and settings in the parent's Circle app.
Is there a monthly fee for Disney Circle?
Our Circle Home Plus device came with a free premium subscription trial.
However, there is a monthly fee for the Circle Home Plus. You can get a 3 month, 1 year, or lifetime subscription. Here's how the monthly cost breaks down:
$88 for 3 months (or $29.33/month)
$164 for 12 months (or $13.66/month)
$442 for a lifetime subscription (or $9.21/month, if you use it for four years)
Is Circle Home Plus worth it?
The second generation Circle Home Plus and Parental Control app is great at setting time limits, and controlling website access.
The Circle is easy to install, and the app is intuitive and easy to use. It works reliably, and you can set up individual features for each kid.
However, it doesn't monitor SMS text messages or phone calls.
You can use it to monitor when your kids use specific apps, block app use, and even set up times when the apps can be used. However, it doesn't actively monitor specific activity on social apps like Instagram or Tik-Tok. In other words, you can use the app to see that your kids are using Tik-Tok, or block the app, but you can't see exactly what they're looking at on TikTok through the Circle app.
 It can't record individual search queries on YouTube or Google, either.
Love this Circle internet filter review and the best family tech and gear like we do? Check out our review of refillable ink tank printers, and or Flashfood review.