How to choose the perfect juicer blender combo.
We have a smaller kitchen, and it's always a challenge to find room for a new small appliance. Right now, we have an air fryer, blender, toaster, and electric glass kettle on our countertop. I use each of them almost every day, so there's really not much space for anything else.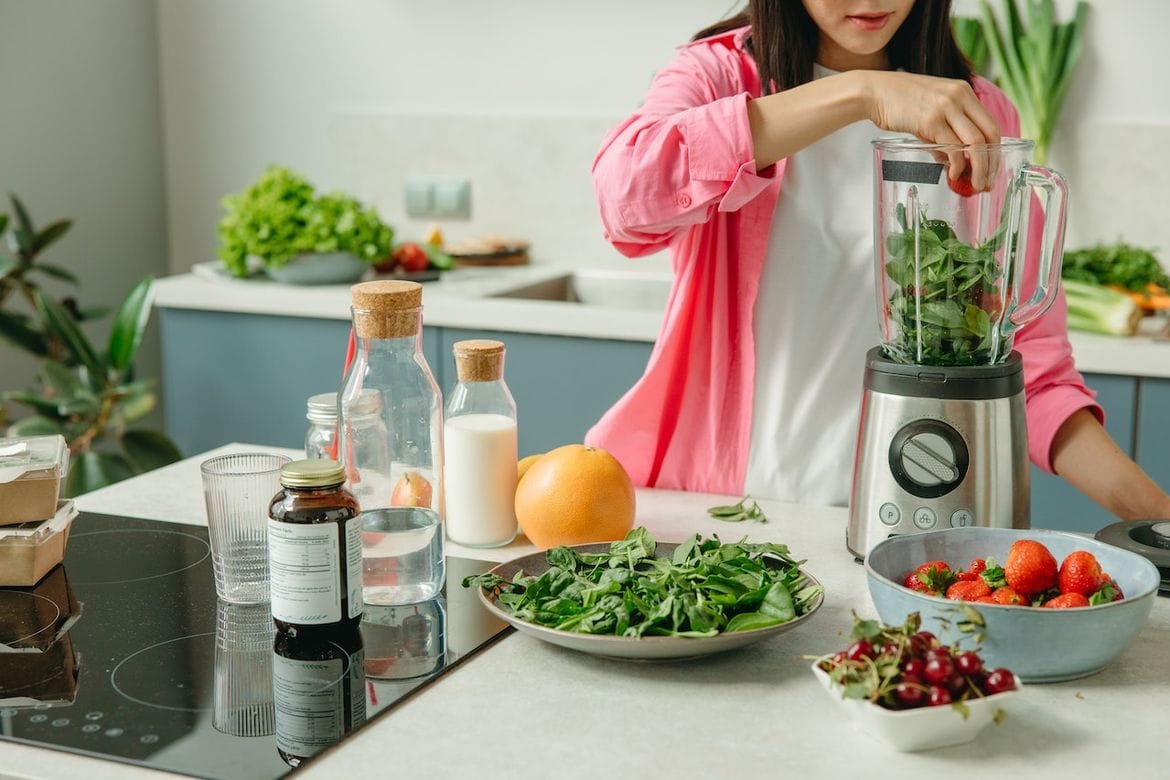 I'm sure I'm not alone – most of us could use more counter space!
Sure, I could hide a juicer somewhere in my cupboards, but I like to keep appliances that encourage healthy habits out in the open, which makes me more likely to use them.
It got me thinking – is there an appliance that combines a blender, which I already had on my counter, and a juicer?
Is there a juicer that is also a blender?
Sure enough, some enterprising person had already had the same thought.
In the big World of Blenders, I found a few references to blenders used for juicing. A little further down the rabbit hole, and I soon figured out that there are some wonderful juicer and blender combos.
You no longer need to choose. With a juicer and blender combination, you can blend, juice, or combine both.
We love to use our blender to make everything from celery juice to dinosaur kale smoothies to mango orange smoothie bowls. We even use our blender to puree veggies to hide veggies in food.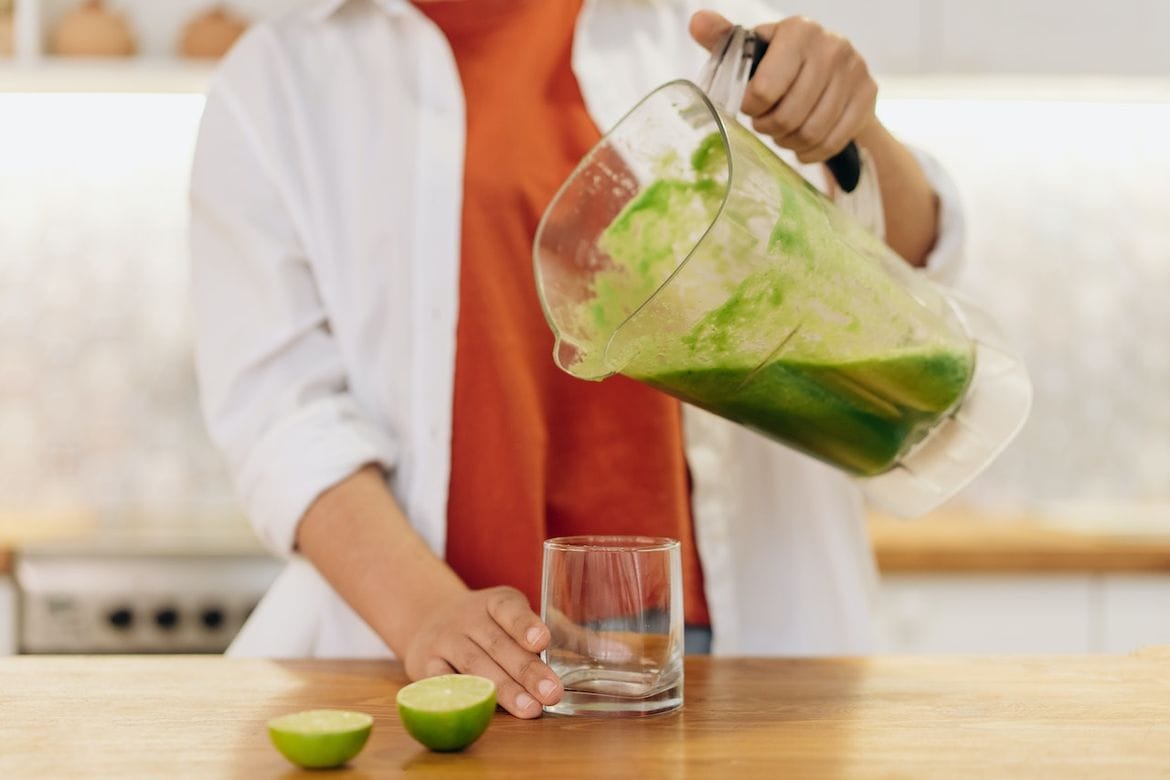 Will your blender work for juicing?
The short answer is this: Yes, you can use a blender to make juices, but if you want to remove the pulp, you'll need to strain it out somehow. This can be messy, time consuming, and a bit of a hassle.
Blender vs juicer
Essentially, a blender breaks up the fiber in food, making it easer to eat. However, the fiber remains, and needs to be removed to have a clear juice.
A juicer separates the juice and pulp (which contains the fiber).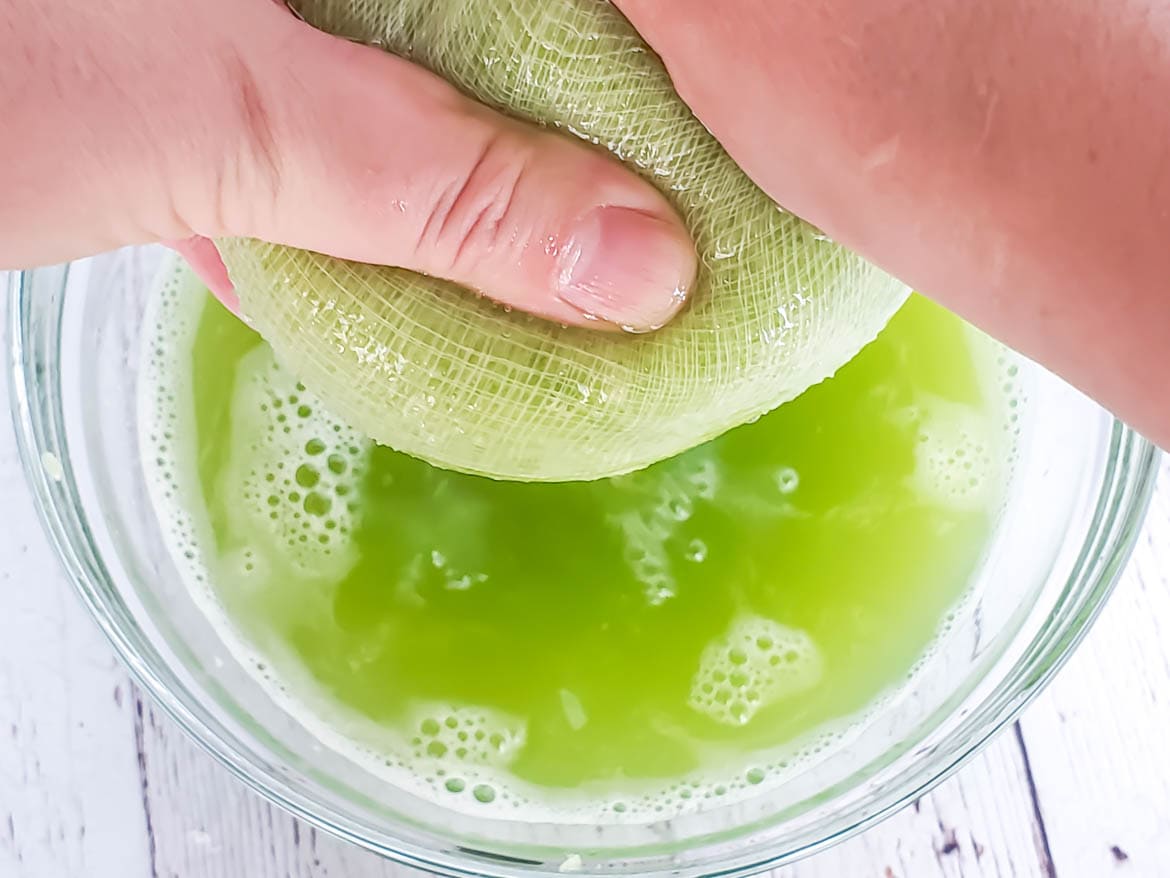 Why use a juicer and not a blender?
If you want clear juice, which doesn't contain pulp, then a juicer is for you.
How to Choose a Juicer Blender Combo
So, my next step was to figure out what to look for in a juicer blender combo.
A great blender and juicer combo is sturdy, versatile, and has an effective pulp filter. You may even see them sold as a bluicer, which is a blender and juicer in one appliance.
Tip: When looking for specific models, you may find juicer blenders marketed as blender food processor juicer combos or simply blender food processors with a juicer attachment.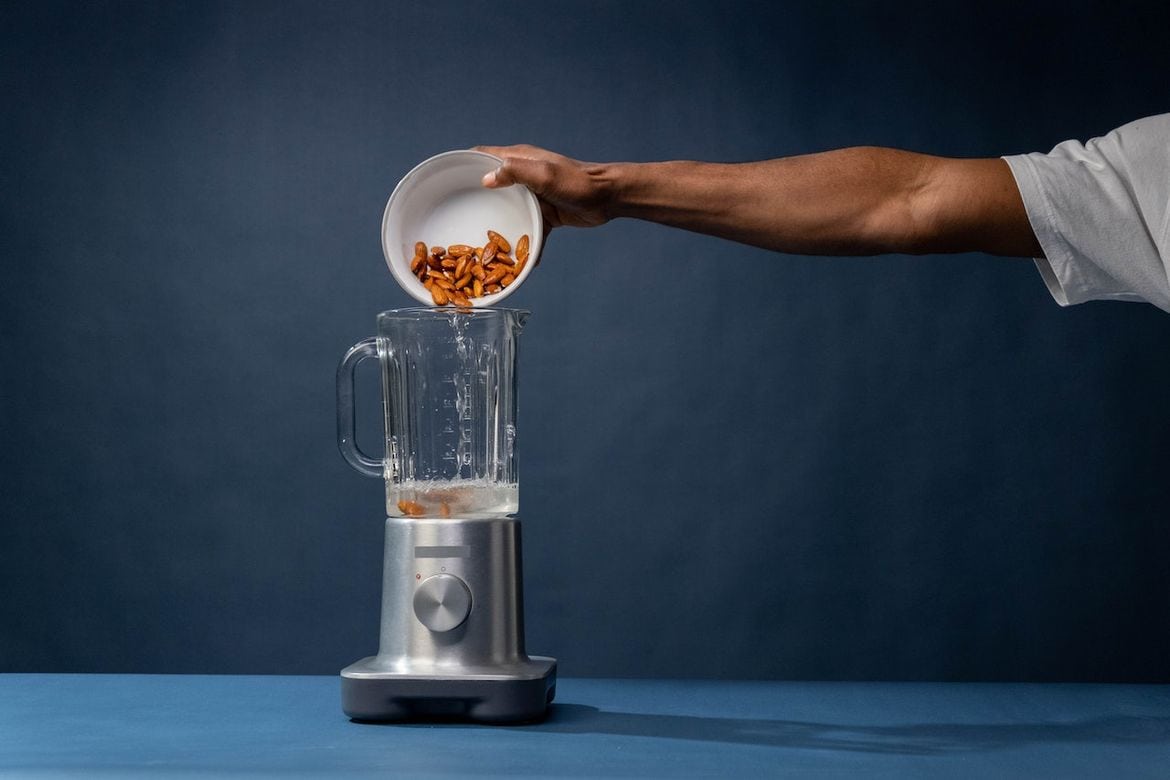 Here are some of the features to look for in a juicer and blender in one.
Sturdiness
I insist on stainless steel blades in any blender. Vitamix has hardened steel blades, which are aircraft-grade, making sure they are strong and long-lasting. Aircraft-grade stainless steel blades may be overkill for you, but ensuring your blender has sharp blades means easier blending.
Stainless steel is also a good choice for the juice filter, since it's so long lasting.
For the blender base, look for a base that's wide enough to be sturdy when the blender or juicer is whirring at top speed.
Space saving
One of the main pros of a juicer blender combo is that it saves space on your countertop. It's easy to waste that space savings if you choose an all-in-one blender and juicer that's too large.
To save space on the kitchen counter, look for a small footprint on the countertop itself.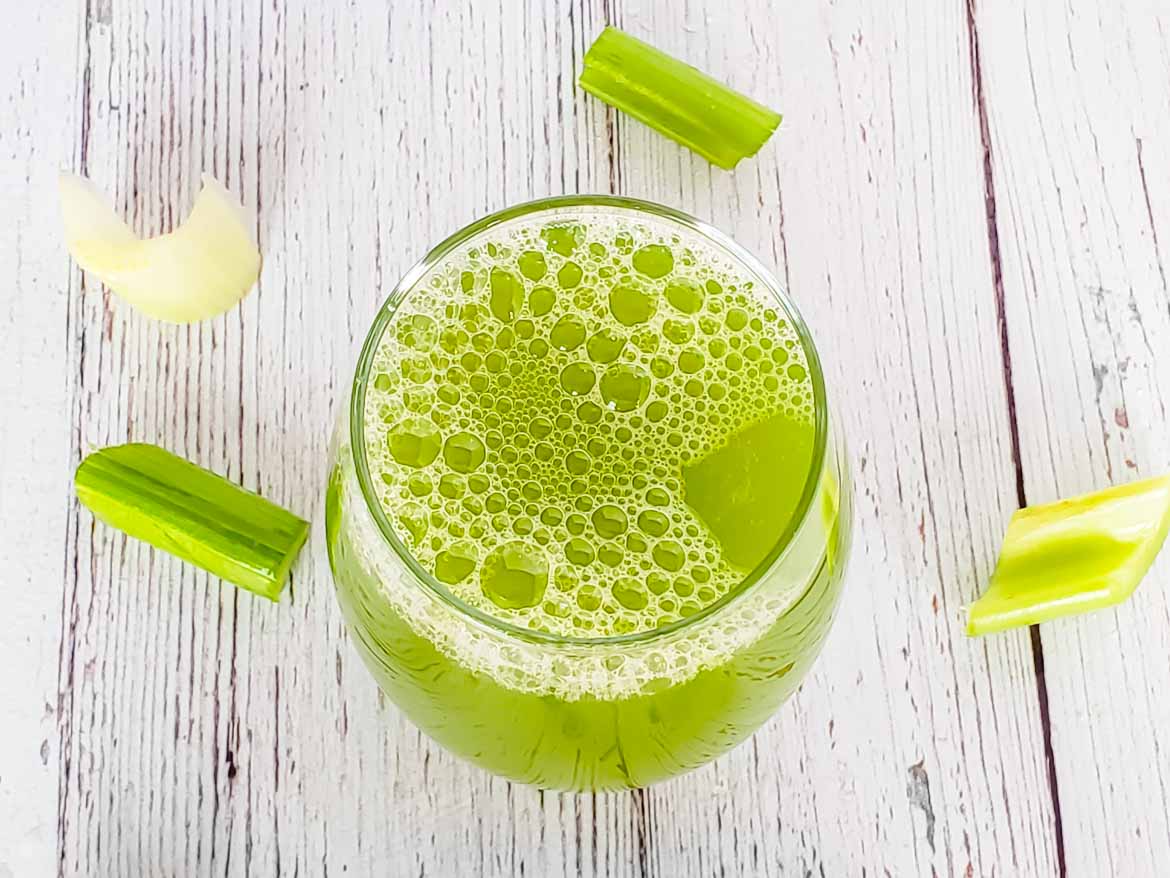 Versatility
Some blender juicer combos are better at one than another, so assess your needs and get the most versatile model.
If versatility is really important to you, look for a model that has three functions: food processor, blender, and juice extractor.
Easy of assembly and disassembly
Any appliance that's hard to take apart and put together is only going to be an irritation in the long run, meaning that you'll use it less and less often as time goes on.
A blender juicer combo that's easy to assemble and disassemble for cleaning is a must for me.
Powerful motor
A juicer with 1,000 Watts is fairly powerful, while a 1,200 Watt blender motor is fairly powerful.
Many juicer blender combos have motors at around 600 Watts, which is generally pretty serviceable.
You may find a 350 Watt motor works for you if you blend and juice smaller amounts of less fibrous veggies and fruits.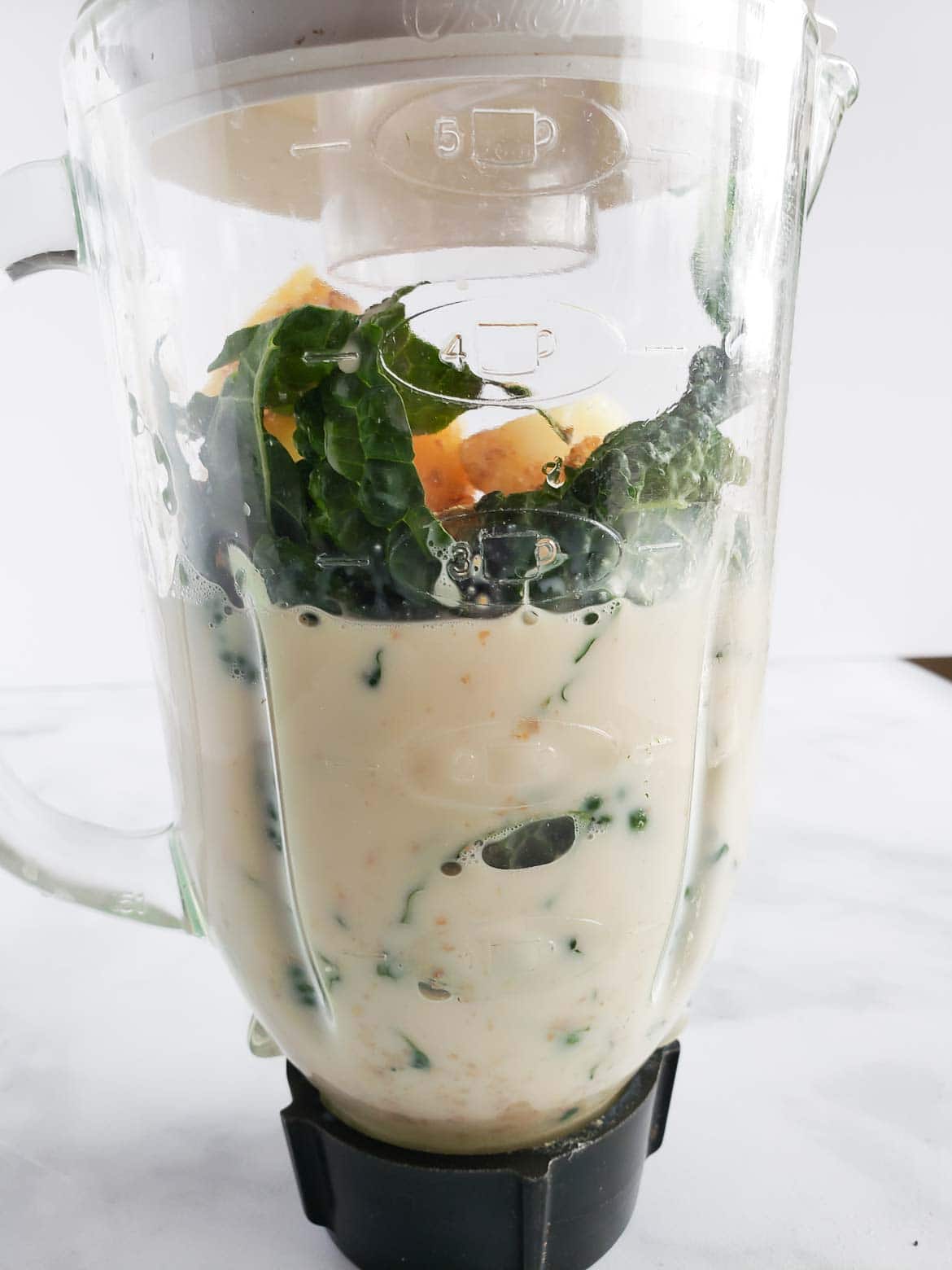 Wide feed chute for fruits and veggies
A wider chute to get vegetables and fruits into the blender/juicer is so much easier than needing to cut up your produce into tiny chunks.
If possible look for a three-inch extra-wide chute, or wider.
An effective pulp filter
Any juicer that doesn't have a good pulp filter will be slow to use, and frustrating because the filter keeps clogging. Find a combo with an easy to clean filter that works well.
Capacity of pulp bin
Juicing is annoying if you need to stop halfway through to remove pulp from the pulp bin. Look for a pulp filter that's large enough not to fill up.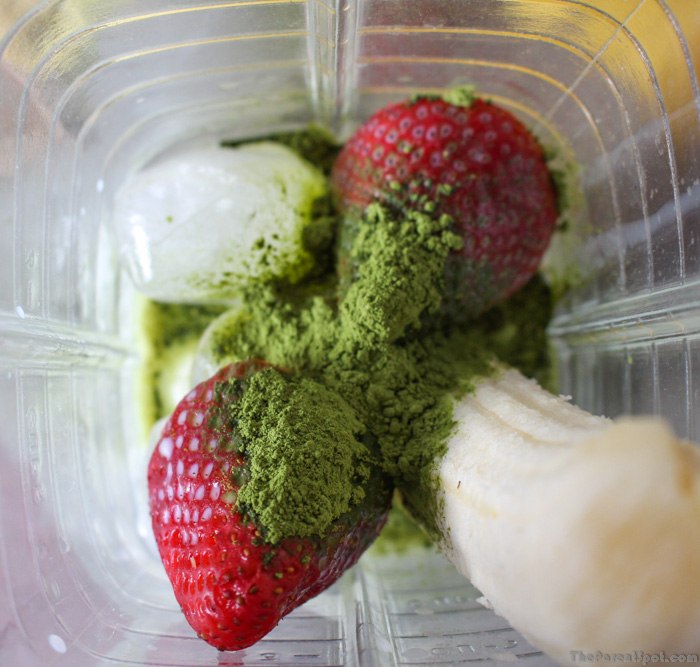 Shape and capacity of blender and juice jugs
Blender juicer combos come in many sizes, from individual size jars to commercial capacity jugs. The size you choose really depends on your personal needs.
For blenders, look for a jar with a thinner, curved bottom. Jars that have wide and flat bottoms may not consistently blend foods well.
That said, taller blender or juice jugs can be hard to store in cupboards, or even too tall to fit under cabinets on your countertop. I need to store my Vitamix blender jug in a cabinet, because it's too tall to fit (on the base) under my kitchen counters on my countertop.
Easy to clean
Juice extractors, especially, can be hard to clean.
For most juice extractors, the best you can hope for is to easily clean the juice extractor filter with a brush under running water. Many can be placed in a dishwasher, but you may need to scrub under running water to remove all of the embedded pulp.
Avoid juice extractor filters with little nooks and crannies that are hard to use.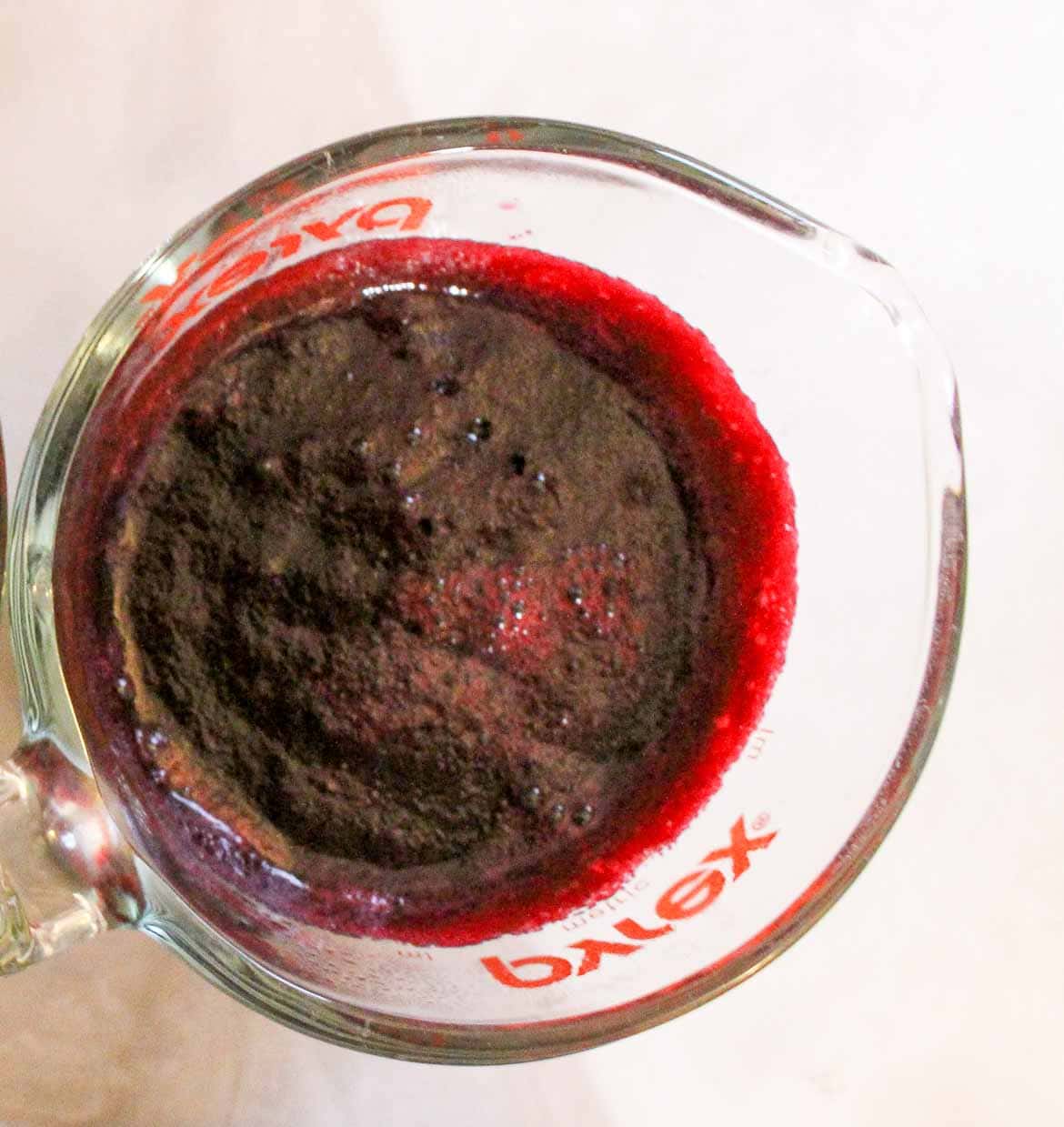 Noise
Unfortunately, the more powerful the blender/juicer combo, the louder it's likely to be.
Cuisinart and Omega combos can be quieter than other brands, but it really depends on the model, so check reviews.
Different speed settings
Speed settings can be really important.
A blender juicer with only two or three speeds just may not be powerful enough.
Alternatively, only two or three speeds may mean that there aren't enough low speed settings. It's also nice to have low speeds for more delicate fruits and veggies, and to minimize heat, or make smaller batches.
One touch modes
Some juicer and blender combinations have some pretty high tech, one button modes, making juicing or blending a snap.
Vacuum blending mode
While vacuum blending isn't a necessity, it can be nice to have.
Vacuum blenders remove almost all of the air from the blending cup before blending. This removes most air from the finished juice, making it clear, and without foam.
By removing air from the juice, oxygen is also removed, so there should be less oxidization of the juice. Less oxidation means that juices discolor less over time.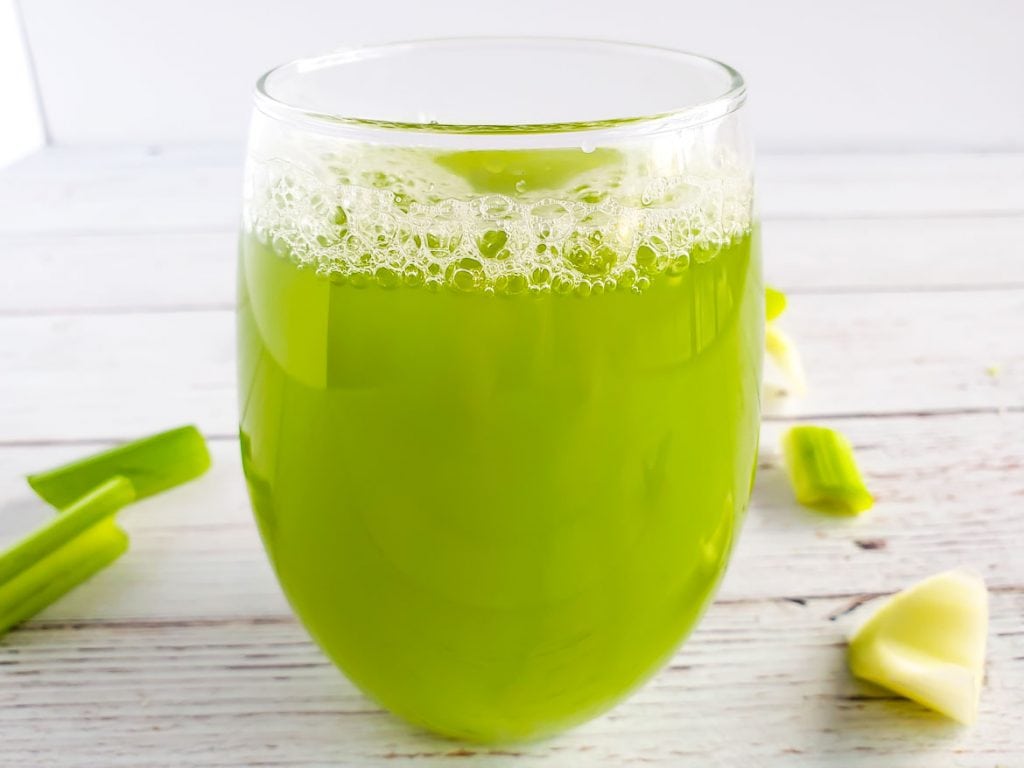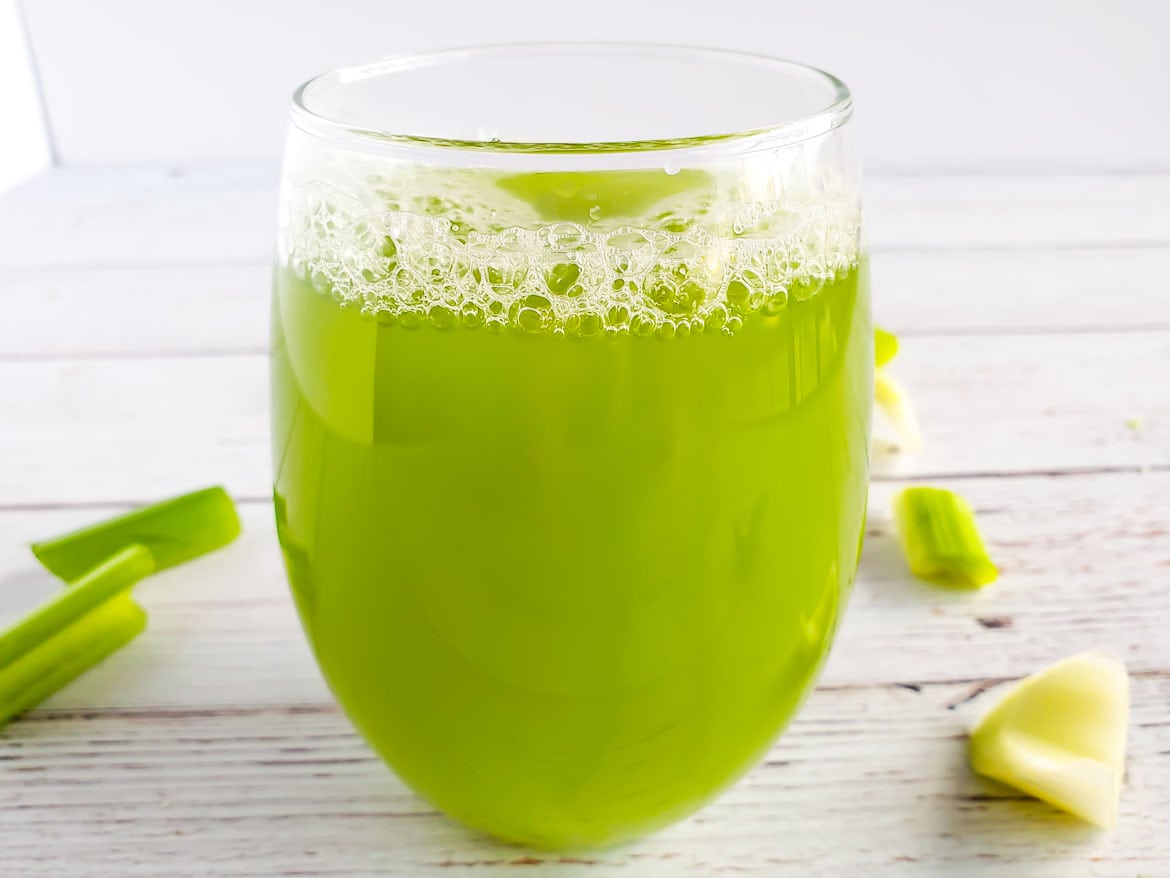 Suction cups on the base
I've had more than my share of appliances that like to shimmy all over my counter. My new, fairly expensive bread maker is one of them.
These days, I insist on having suction cups, or at least non-stick pads, to keep the appliance from moving, and potentially falling off the counter.
Warranty period for blender juicer combos
Warranty periods vary a lot, depending on the manufacturer and seller.
Who sells a juicer blender combo?
Wondering where to buy a blender juicer combo? You can find a blender juicer combo on Amazon or Walmart, and at a lot of other retailers. Look for these brands, among others:
Costway juicer blender combo
Breville juicer blender combo
Nutribullet juicer blender combo
Ninja blender juicer combo
Do you have any must haves for a juicer blender? Let us know in the comments!