Here are our top picks for the 10 best pumpkin patches in the USA.
Every city and small town in the United States seems to have a pumpkin patch.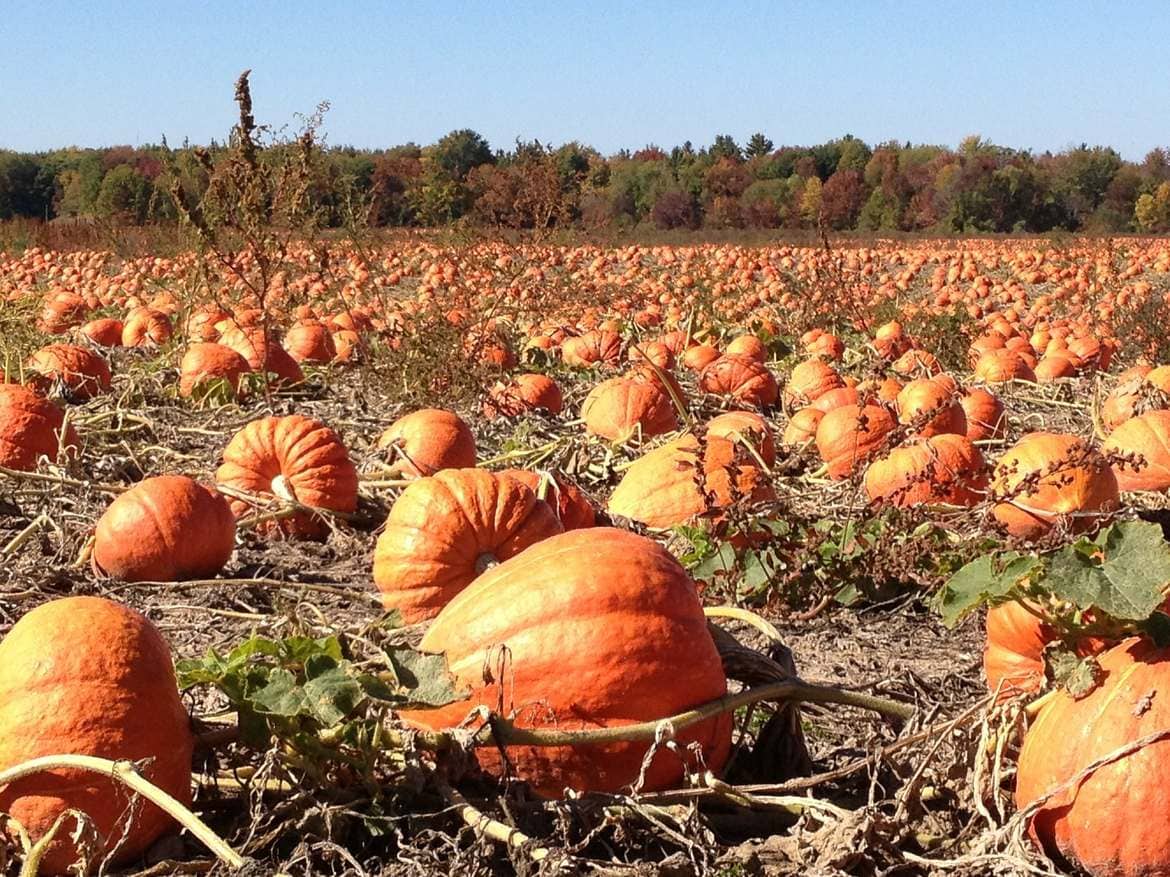 Sometimes they're simple places where you pick up a pumpkin for Halloween fun, but many have morphed into huge places packed with fun fall activities like corn mazes, haunted houses, or even pumpkin canons!
The Best Pumpkin Patches in the USA
When the leaves change colors and the weather gets crisp, it's time once again to visit your favorite pumpkin patch.
The best pumpkin patches not only offer a wide variety of pumpkins and a lot of acreage, they're also home to fun fall activities.
We have 10 great picks here: any one of these could easily be the best pumpkin patch in the USA.
Want to carve your pumpkin? Check out our fun pumpkin carving stencil list here.
Jumbo's Pumpkin Patch in Middletown, Maryland
The aptly named Jumbo's Pumpkin Patch is just outside of Middletown, Maryland. There's plenty to do and see here including the obligatory pick your own pumpkin patch, a 15 acre corn maze, and a huge shopping area. The shopping area, in fact, is what makes Jumbo's, well, so Jumbo. There are over 6,500 square feet of shopping here, with all the pumpkin and fall related merchandise you could ever want.
They also host birthday parties, hayrides, paint nights, a petting zoo, face painting, and pony rides.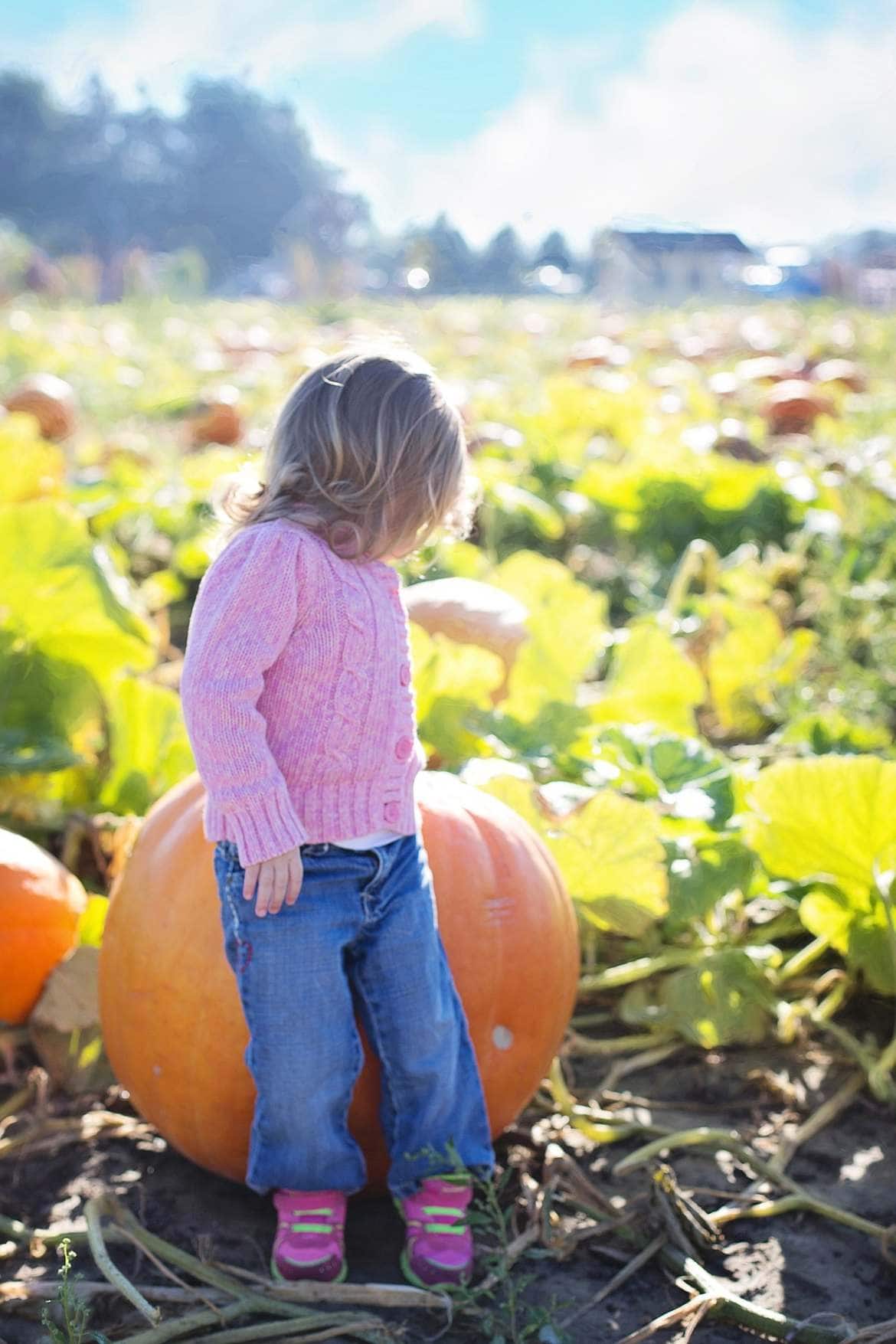 The Walter's Farm in Wichita, Kansas
Walter's farm is a 30 acre sprawling ode to all things pumpkin in Wichita.There's pumpkin picking, of course, an annual fall Pumpkinfest festival, weddings, group parties and educational field trips.
There are two giant jumping pillows, a pond, a corn maze, a gift shop, and plenty more to keep you busy.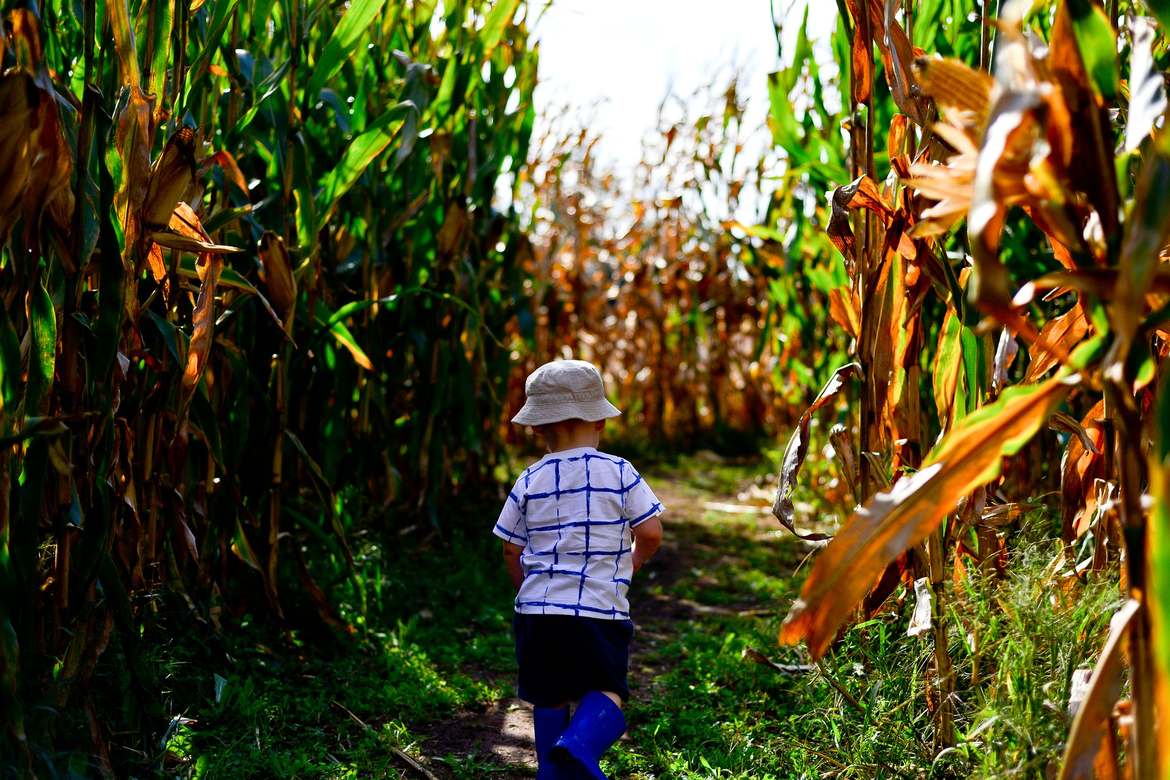 Roba Family Farms in Dalton, Pennsylvania
The family-operated farm offers not only the largest, most spectacular pumpkins that money can buy, but lots of farm attractions as well.
The facility welcomes visitors from the middle of September until Halloween with much more than the great pumpkins for carving – visitors have the opportunity to find their way out of the pumpkin corn maze, they can see and pet animals at the farm's animal center, they can cheer for their favorite in the hillbilly pig races or they can listen to the strange and funny song of the singing chickens.
The pumpkin cannon, the Kiddie Kattle Train and the hay fort are also there for everyone to explore.
Siegel's Cottonwood Farm in Crest Hill, Illinois
The pumpkins are the major attraction on this farm, too, but not the only one.
Visitors can enjoy traditional farm activities, such as animal petting and hayrides and they can also take part in creative, family-friendly activities, such as special train rides and watching the puppet choir.
Roloff Farms in Hillsboro, Oregon
The farm welcomes visitors with exciting activities and culinary delights, such as the farm's special and very famous pumpkin salsa as well. The farm is located at 30 miles off Portland and can be visited throughout October.
The things to do on the farm include much more than turning over pumpkins in an attempt to choose the best ones to take home – the farm's Adventure Area features a large pumpkin maze and face painting and pony rides are also available.
The Great Pumpkin Farm in Clarence, New York
The farm gives home to the region's most popular fall event and hosts various competitions, such as pie eating contests, costume contests and BBQ cook-offs and less competitive opportunities for entertainment, such as face painting, a craft area for the young ones and a petting zoo. It's understandably one of the most popular pumpkin patches around.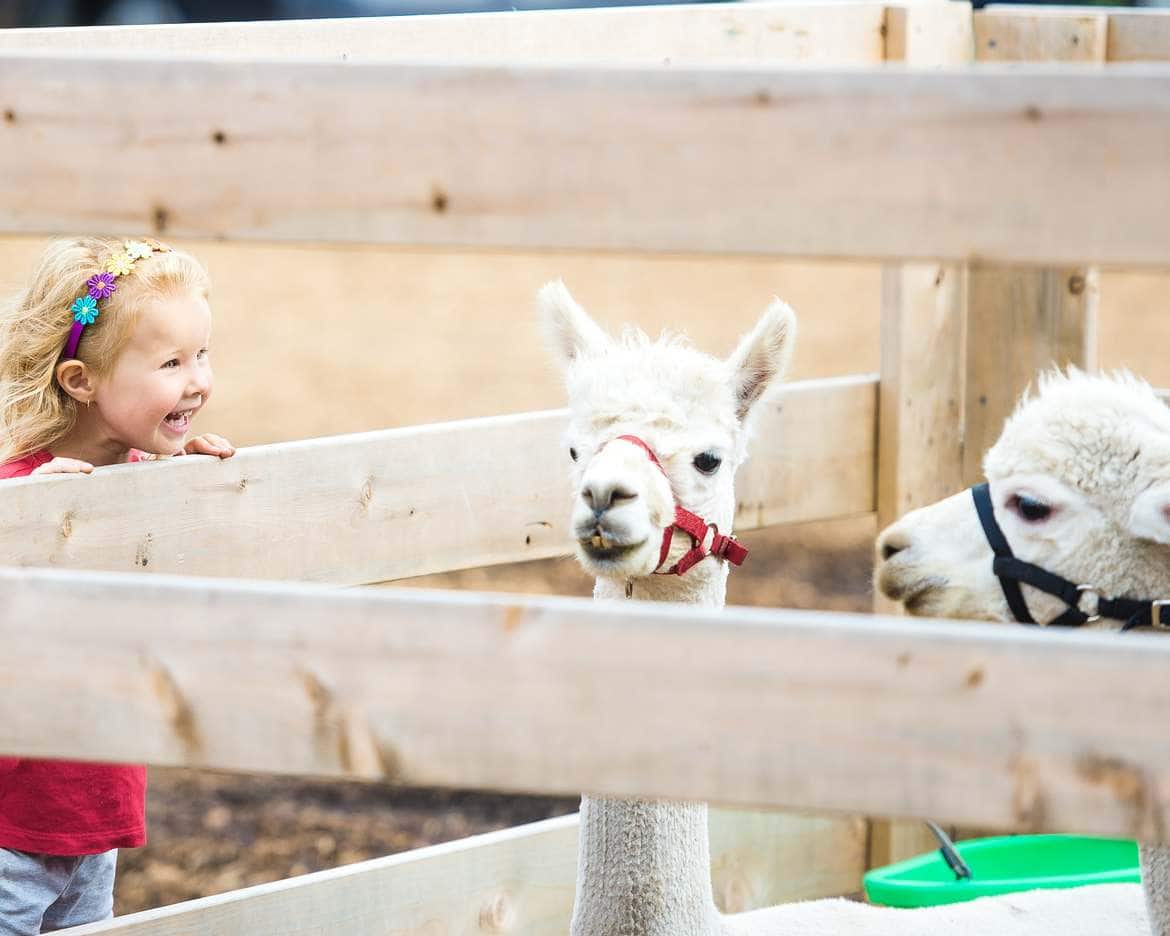 Assister' Punkin Ranch in Floydada, Texas
The farm is much more than a place that hosts events and offers fun family activities in fall – the 50 acres of land surrounding the ranch is actually used for growing pumpkins and not just one or two, but thirty different varieties, some common, others very unusual and special.
The Pumpkin Festival on the farm takes place on the second weekend of October, with lots of fun, games, laughter, lots of pumpkins and festive atmosphere to celebrate the harvest and the beauty of fall.
Kinman Farms in Burlington, Kentucky
Located in Burlington Kentucky, Kinman Farms is a family operation that's been around since 1946. The 150 acre farm hosts a yearly fall festival, which features their large pumpkin patch and hosts a ton of fun activities. Live music, face painting, hay rides, and bonfires liven up the weekend.
They also boast a 5 acre corn maze and lots of games like volleyball, tetherball, and corn hole. It's open Friday through Sunday from late September to the end of October.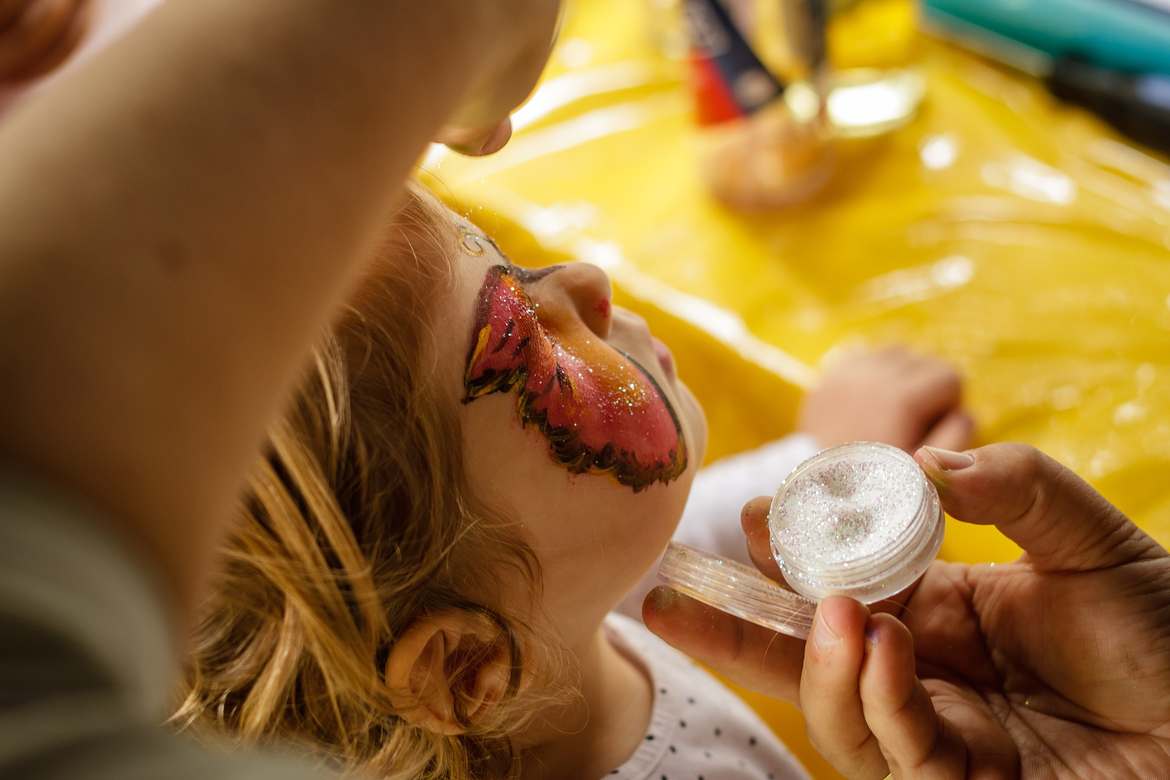 Cool Patch Pumpkins in Dixon, California
Dixon, California's Cool Patch Pumpkins has a pumpkin patch with over 50 types of pumpkin, and tens of thousands of pumpkins available. With basically every type of pumpkin you could want,
Cool Patch has what you need for the perfect jack-o-lantern and a great pumpkin pie. Cool Patch Pumpkins is more famous, however, for their corn maze. The 40-acre monstrosity (open 9 a.m. to 8 p.m.) has won a spot in the Guinness Book of World Records, and every year they make it more twisty and confusing than the last.
They also have a scarecrow contest and a smaller maze for the kids. They open in late September and close in November.
Papa's Pumpkin Patch in Bismark, North Dakota
Visit Bismarck, North Dakota for Papa's Pumpkin Patch, which opens mid-September and closes the week before Halloween. It's open every day from 12-7, and once you've paid the $4 admission, you'll find lots of free activities.
They have a corn maze and a hay bale maze, an obstacle course, and a nature trail. You can also pay a little extra to get a pony ride, a zip-line ride, or a horse-drawn hay ride. They display their pumpkins in the center of everything and update the haul each week, so you're sure to find a fresh pumpkin or two.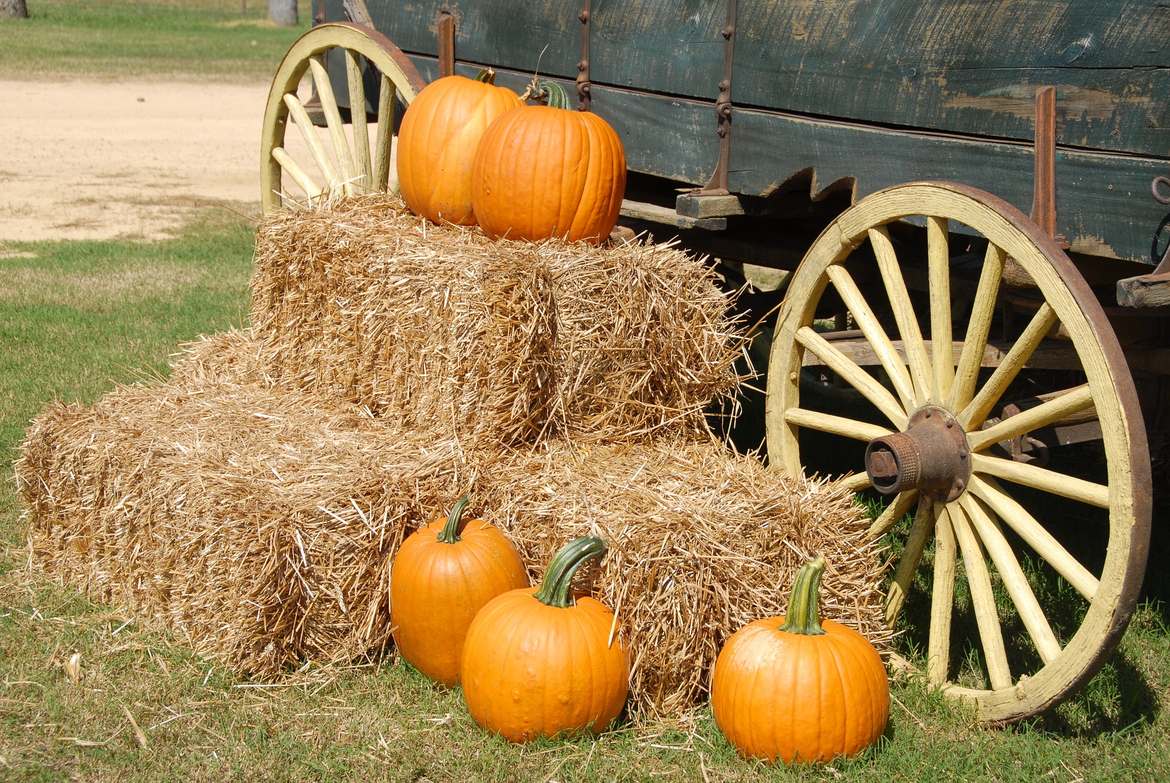 Siegel's Cottonwood Farm in Lockport, Illinois
From late September to the 1st of November, Siegel's has one of the country's best pumpkin patch festivals, and if fun fall activities are a must on your personal best places to live list, look no further than here.
Lockport, Illinois residents and guests get to enjoy a climbing wall, lots of activities for kids, a petting zoo, a moonwalk bouncy-castle, a 30-foot slide, and a 15-acre corn maze with 5 miles of pathways. The way to the pumpkin field is by hay ride, where you can pick the perfect pumpkin for your fall decorations. They also have a zombie paintball ride, where you hop onto an army vehicle and shoot zombies with mounted paintball guns.
Make a day of your pumpkin patch visit. Don't just go for the pumpkins! Once you've picked out your future jack-o-lantern, take a run through the corn maze, grab some homemade farm food, and enjoy a hay ride. Fall's best activities are at these locations.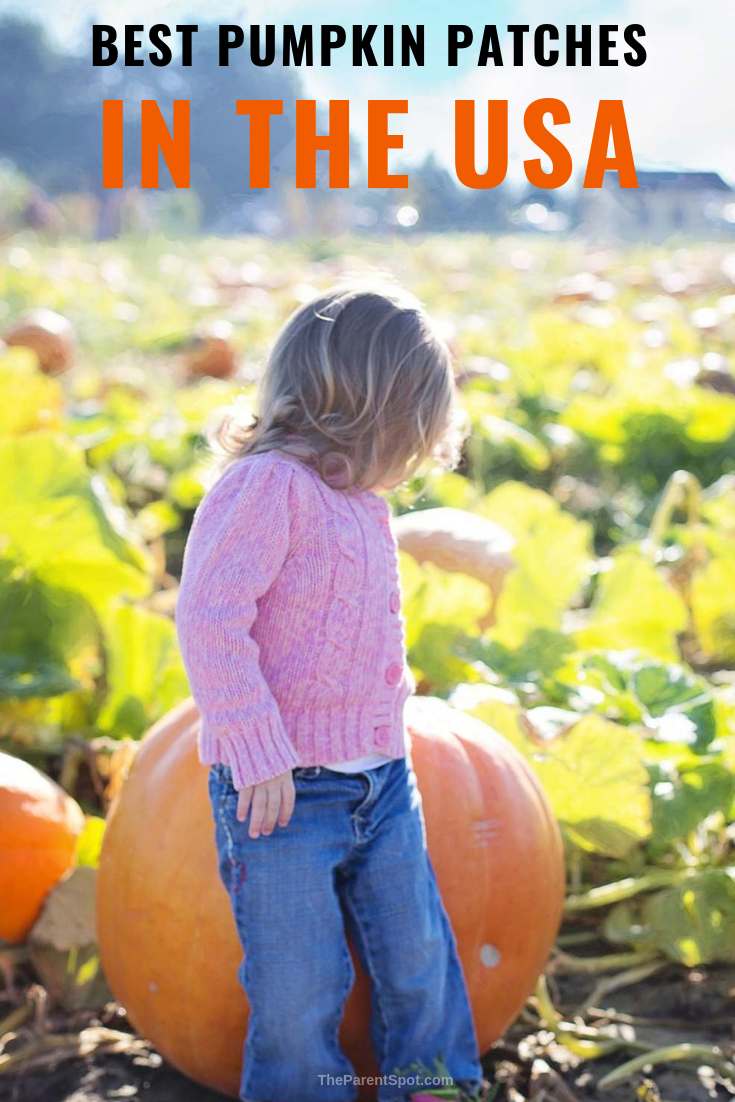 These may well be the best pumpkin patches in the USA, but pumpkin patches have likely been around for as long as people have celebrated a harvest festival, and possibly even in Gaelic times.