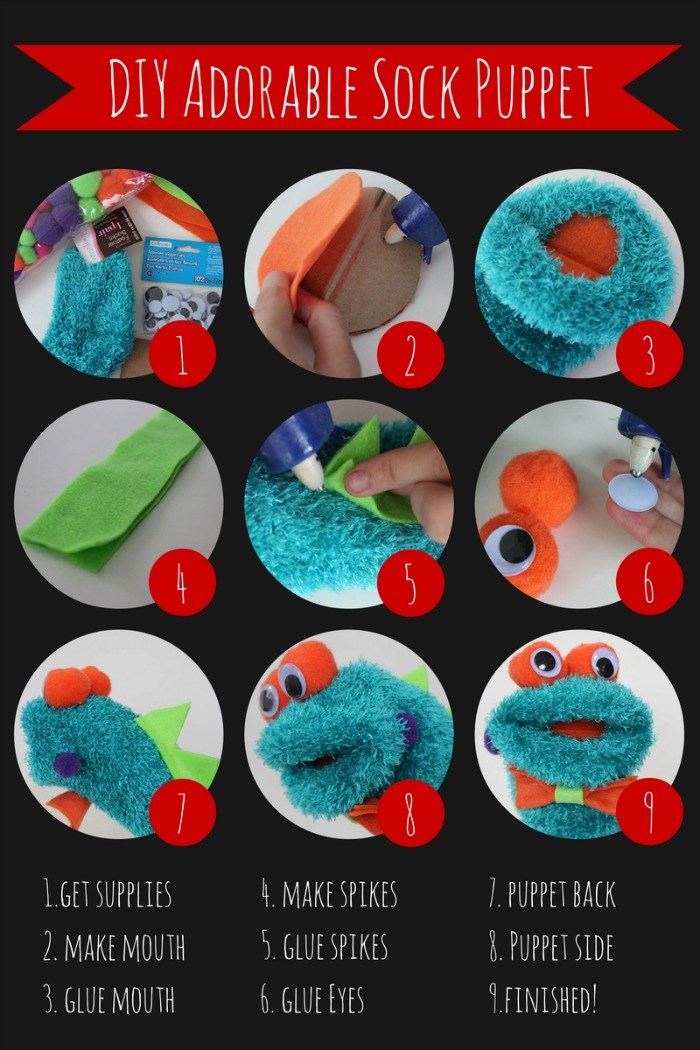 How cute is this little guy?
My little kindergartener was looking over my shoulder as I added the photos to this article, and she was oohing and aahing all over the pictures of this not so scary monster. In her words, "he's even cuter than Kermit".
High praise indeed 🙂
If you're looking for more monster crafts, check out this Trollhunters DIY Sword and Armour.
Even better, he's easy to make out of things that you probably have around your home already, or that you can pick up for a song at your local dollar store.
How to Make a Monster Sock Puppet
Here's how to make your own adorable DIY monster sock puppet.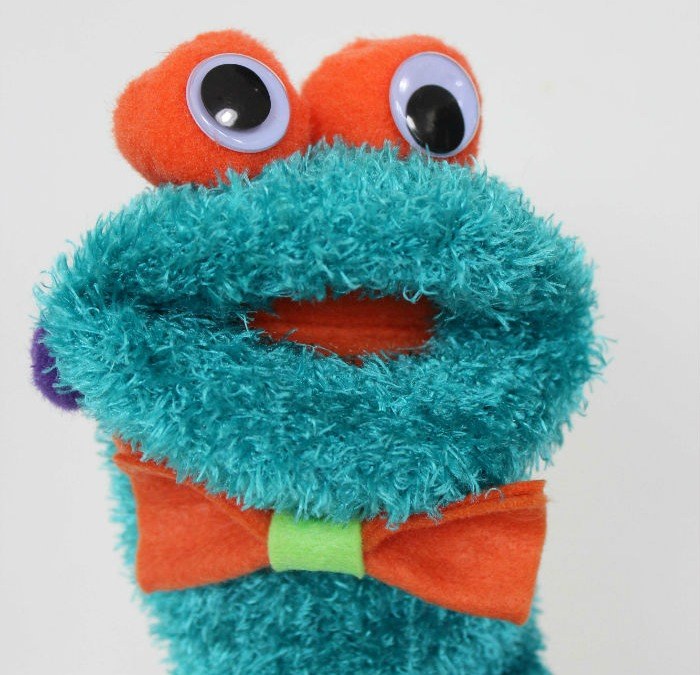 What you'll need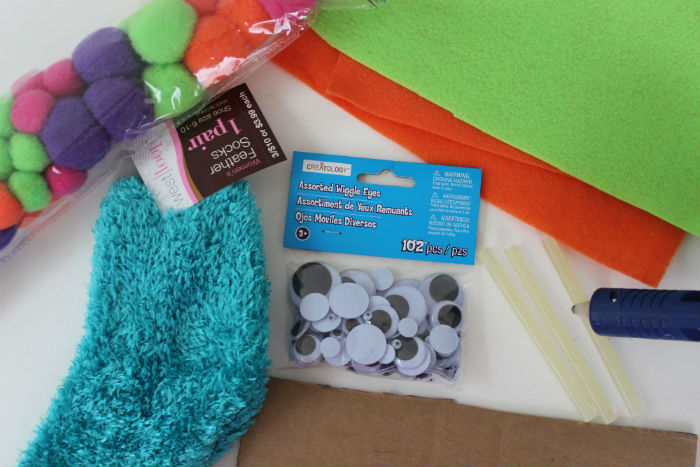 1 pair of fuzzy socks
Hot glue gun and glue sticks
Googly eyes
Pom Pom balls
Felt
Cardboard
How to make a monster puppet
Cut cardboard circle that will fit in your sock for the mouth and fold in half.
Trace the circle twice onto your piece of felt, cut out, and glue to both sides of the cardboard.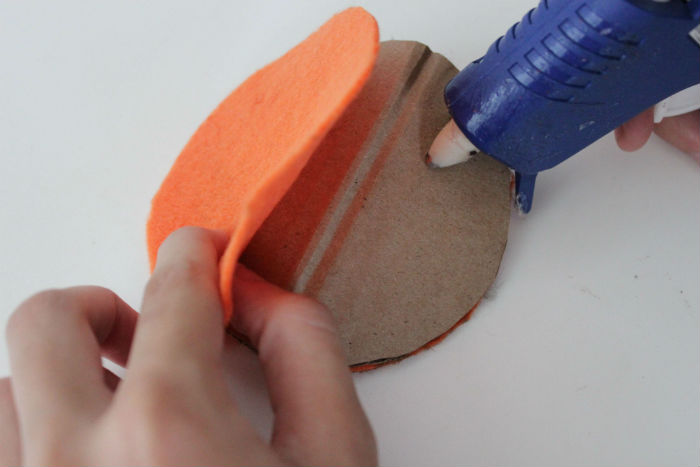 Cut the toe off the end of your sock, roll the edges around the felt covered cardboard, and hot glue in place to make your mouth.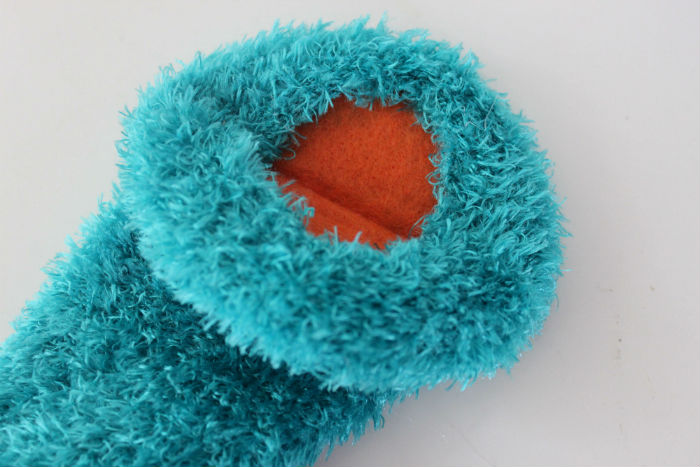 Hot glue googly eyes to 2 pom pom balls and glue above mouth for eyes.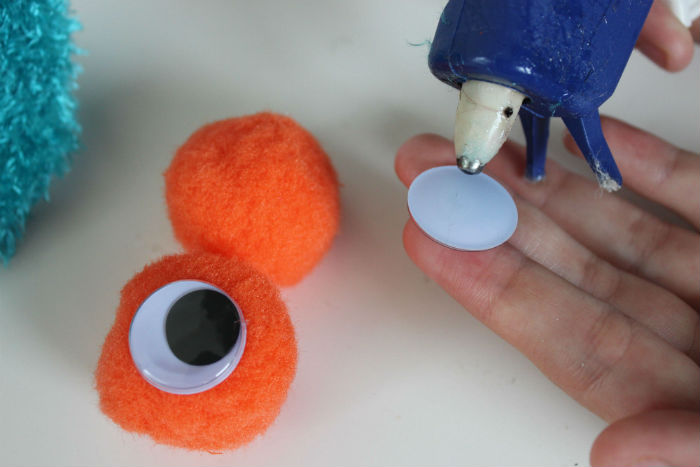 For back spines, cut two long strips of felt and hot glue half of it together, leaving two flaps.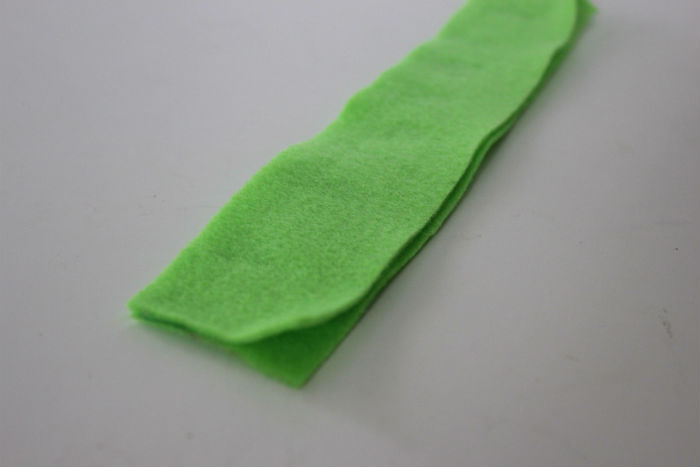 Separate flaps and hot glue to back of the sock.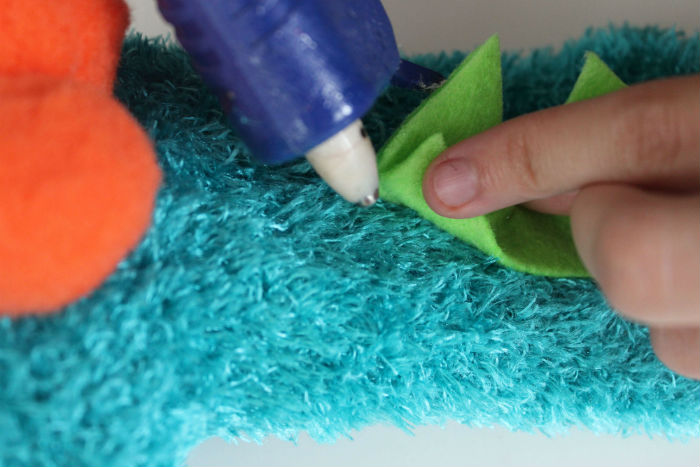 Decorate as you desire, we added extra pom pom balls and a felt bow tie.
Here's what he looks like from the back.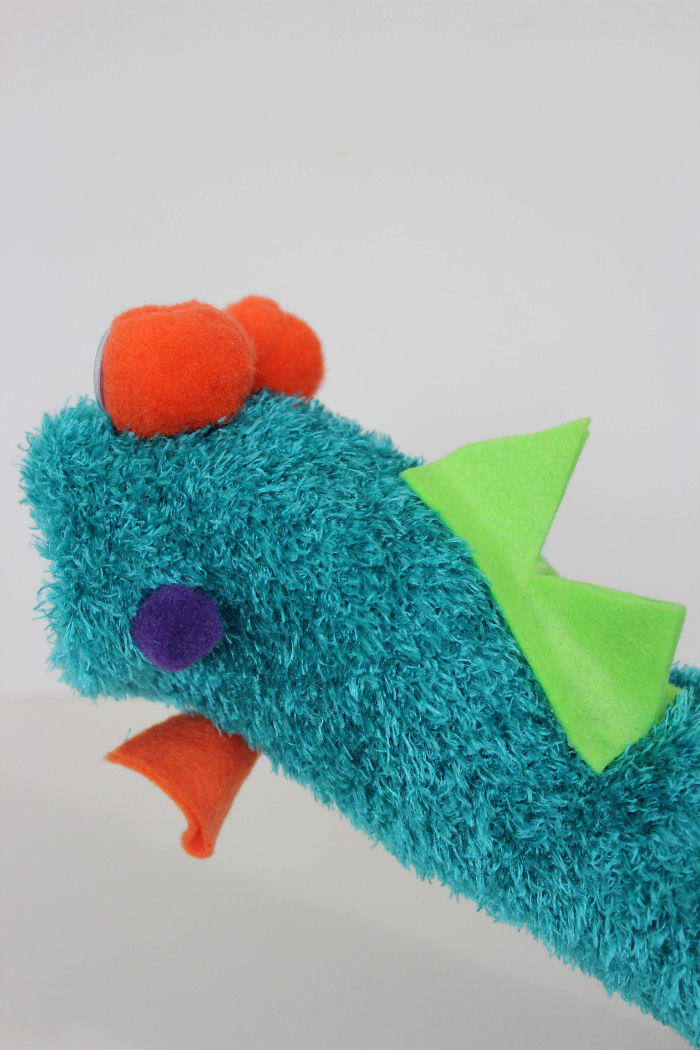 Here's what he looks like from the side.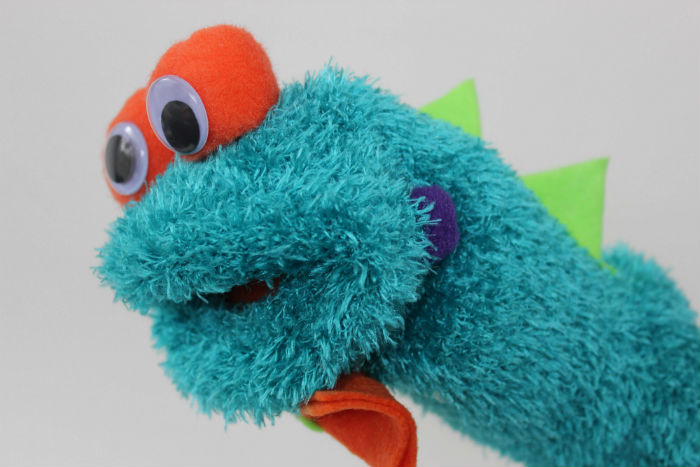 And here's the finished front view.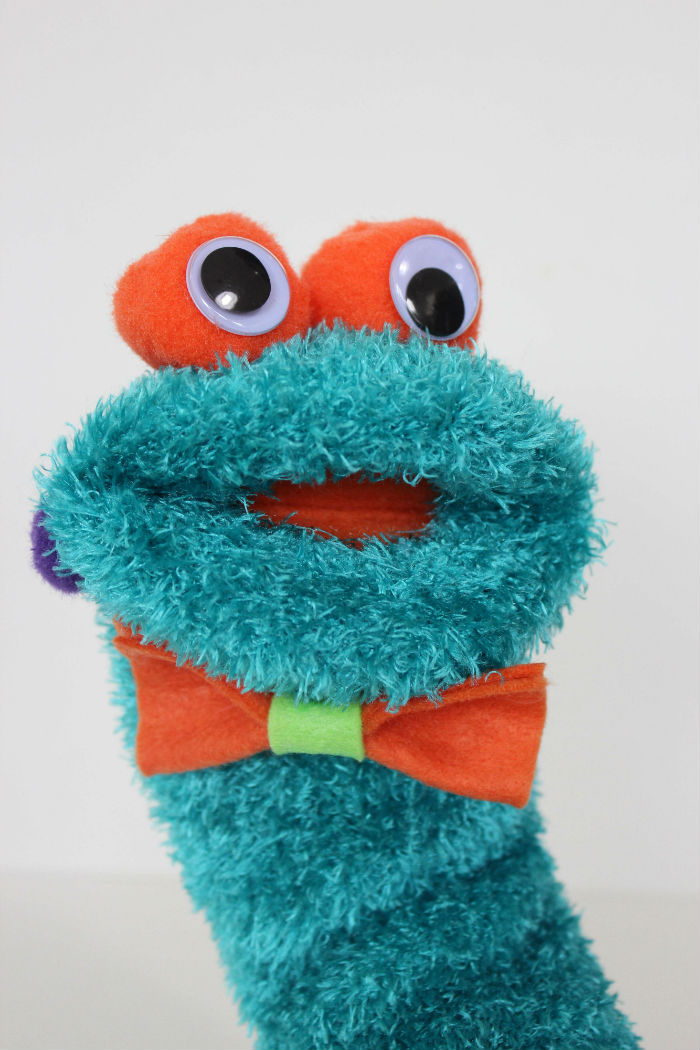 And there you have it, an adorable, and easy to make DIY sock puppet.