We share the best outdoor kitchen storage ideas, with everything to keep your outdoor space tidy, organized, and ready for summer fun.
You've picked out your grill, have a patio table and chairs set up, and you might even have plans for an outdoor fridge. So, you've planned your kitchen, but what about storage? Where are you going to keep all of the best kitchen essentials to make delicious outdoor barbeques to entertain family and friends?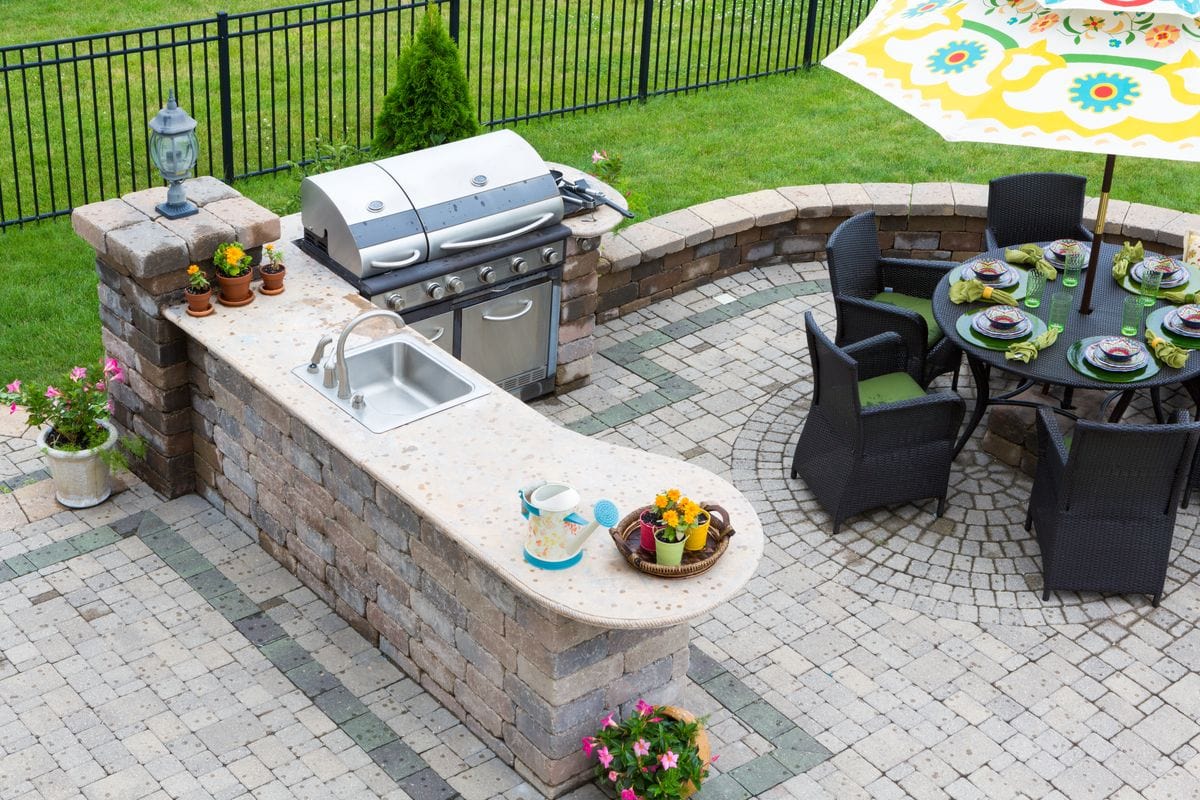 Why an Outdoor Kitchen?
Outdoor kitchens are fantastic in the heat of summer. They let you enjoy the great outdoors, spending more time in nature.
They're also wonderful for keeping heat from cooking out your indoor kitchen, thereby making your house cooler in the summer.
In addition, an outdoor kitchen is fantastic for keeping kitchen smells out of the house. Keeping smells at bay is especially wonderful when you're barbequing or cooking foods with strong smells, like fish (or cauliflower, which my hubby always complains about cooking inside).
In addition, outdoor dining is a lot of fun. Most people have more room to entertain guests outside. For me, it's definitely harder to have a bad time at an outdoor barbeque than an indoor cocktail party. Something about being outdoors seems to make guests more carefree and fun loving.
Building an outdoor kitchen is a lot of fun, but it can involve a surprising amount of thought. For most kitchens, the first thing to do is choose the equipment you need in the kitchen.
Most people focus on the final finishes like countertops and appliances. However, it's crucial to create a layout and design that works with the space you have, and includes the equipment you need. To end up with a durable kitchen, you need to start with sturdy frame. So, details like picking durable outdoor kitchen frames are vital. Your outdoor kitchen is subjected to much more wear and tear than indoors, so you'll need a durable frame for your outdoor space.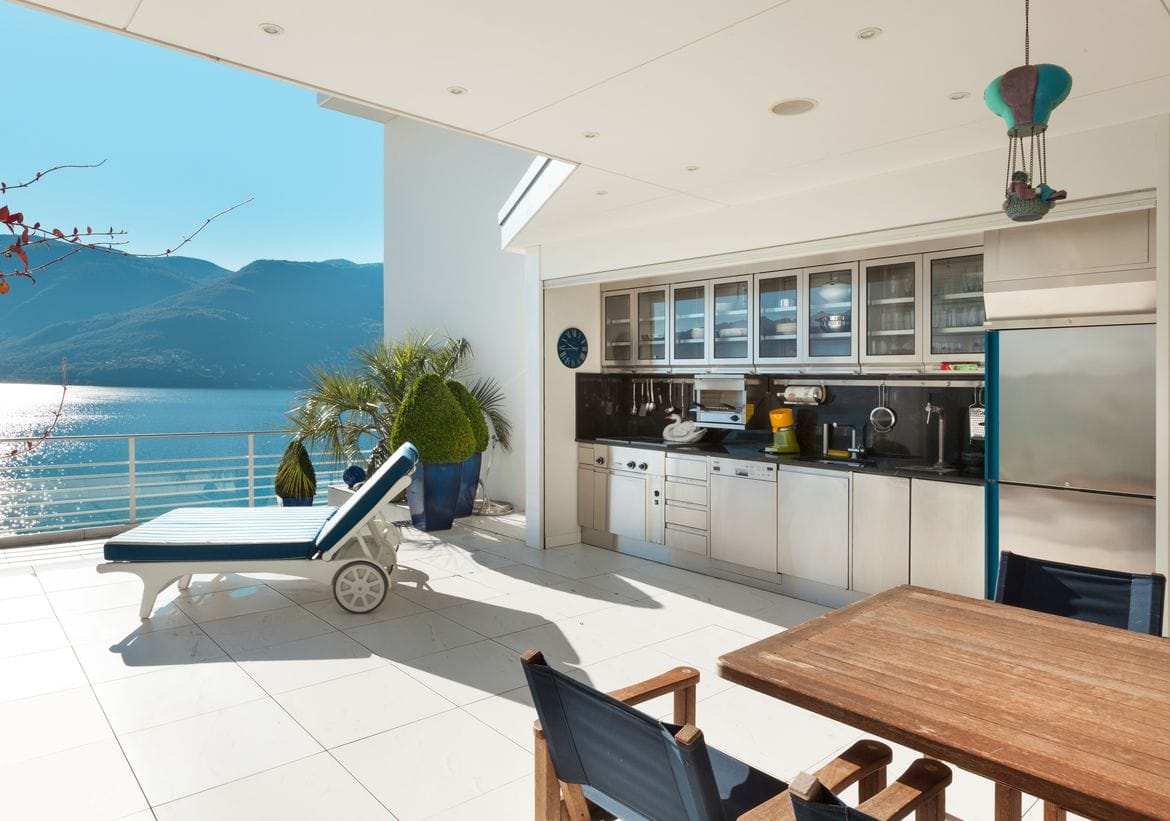 Outdoor Kitchen Storage Ideas
Figuring out where to put your outdoor pantry essentials is overlooked when planning an outdoor kitchen. There's a lot of common equipment that can go in an outdoor kitchen, including grill baskets, BBQ tools, propane tanks, plates, bowls, cutlery, mugs, cups, and even mixing bowls and serving spoons.
Many people also keep less common items in their outdoor kitchen, including cleaning supplies for their outdoor kitchen nearby, requiring a space for storage Even things like cushions for outdoor chairs often need to be stored off season.
In an outdoor kitchen, which is more accessible to animals and insect pests, it's especially important to have food items stored away securely.
Popular brands for outdoor storage include Alfresco, Delta Heat, Fire Magic, Lynx, Summerset, and Twin Eagles. Not enough choice? Try these outdoor kitchen retailers: WeatherStrong, NewAge Products, Sunstone, VEVOR, Cal Flame, Vestil, AdirHome, Casa Nico, 3 Embers, and BULL.
Here are our favorite storage ideas for your outdoor kitchen.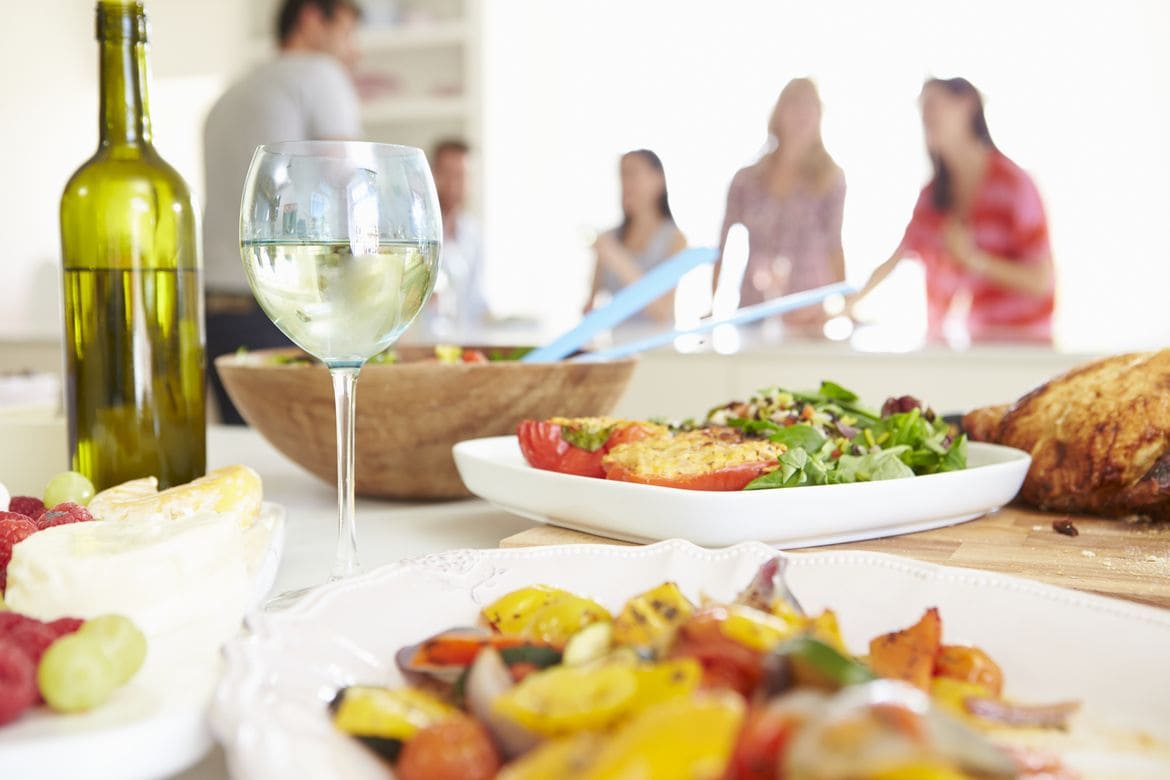 Materials for outdoor kitchen storage
Storage solutions should be able to withstand temperature swings, and water or snow in outdoor kitchens that are exposed to the elements. On top of this, outdoor kitchen storage should be as rodent, animal and insect resistant as possible. Since it's vulnerable to weather, it should also be rustproof, and made to resist deformation in extreme heat or cold.
Stainless steel and aluminum are great choices for keeping animals and insects away from food, while plastic composite and wood are helpful for storing other items outdoors.
If you use an all-weatherboard composite material, you can have a variety of finishes, including blue, gray, brown and white. You can even get plenty of wood-looking finishes with High Density Poly Ethylene (HDPE).
Related article: Do I Need an Outdoor TV? Make Your Outdoor Space an Oasis
Drawers
Stainless steel kitchen drawers are an excellent choice for an outdoor kitchen. Drawers make easy access for regularly used items, like barbeque tools. Importantly, stainless steel is secure enough to keep out rodents and other animals.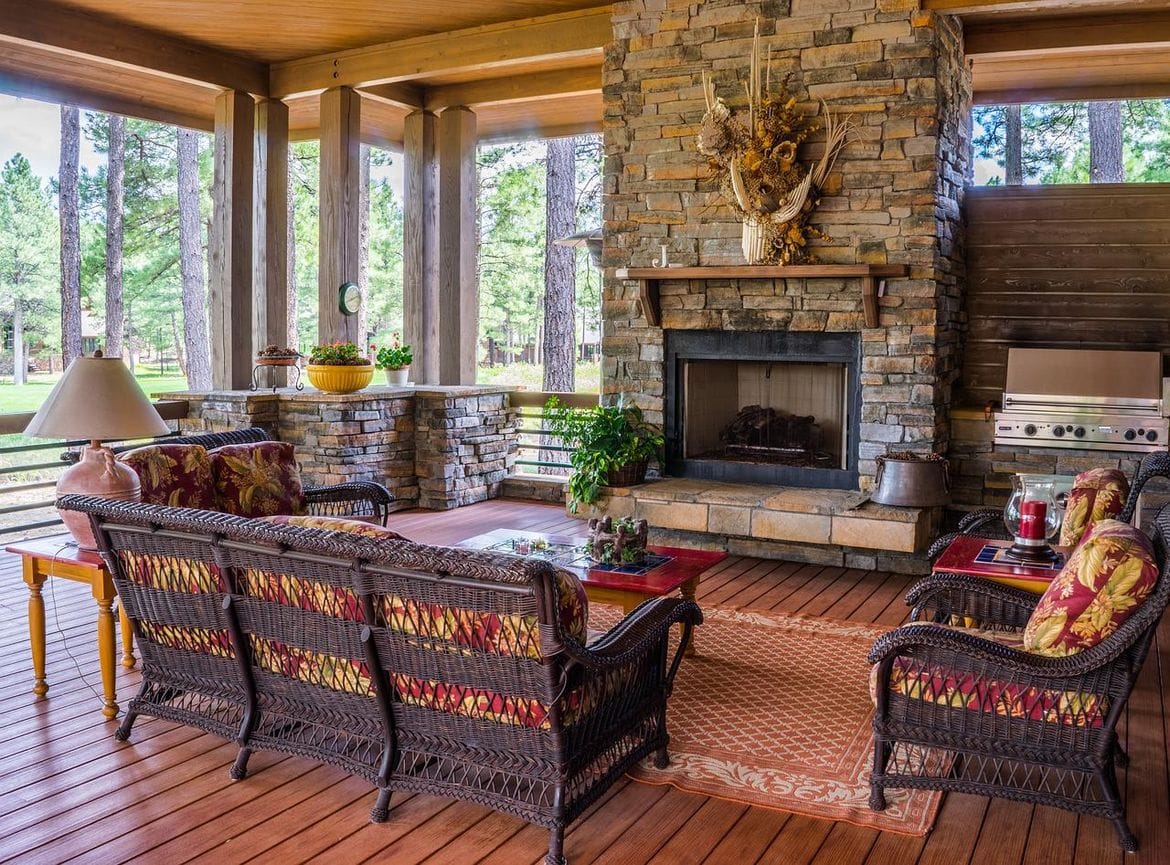 Cabinets
In general, outdoor kitchen cabinets are more heavy duty than indoor cabinets. After all, outdoor cabinets are exposed to more extreme temperatures, and even rain.
Make sure doors close near to the main body of the cabinet, to keep out rain and insects or even small rodents like mice.
Kitchen Islands for Outdoor Kitchens
A kitchen island is a fantastic storage area in an outdoor kitchen. It can include drawers and cabinets, with plenty of storage for bbq tools.
Trash cabinets
Your trash is the first place that will attract insects, rodents, or other animals looking for an easy meal.
A commercial grade trash drawer, in a material that animals can't chew through (like stainless steel) is a great choice for the trash in an outdoor kitchen.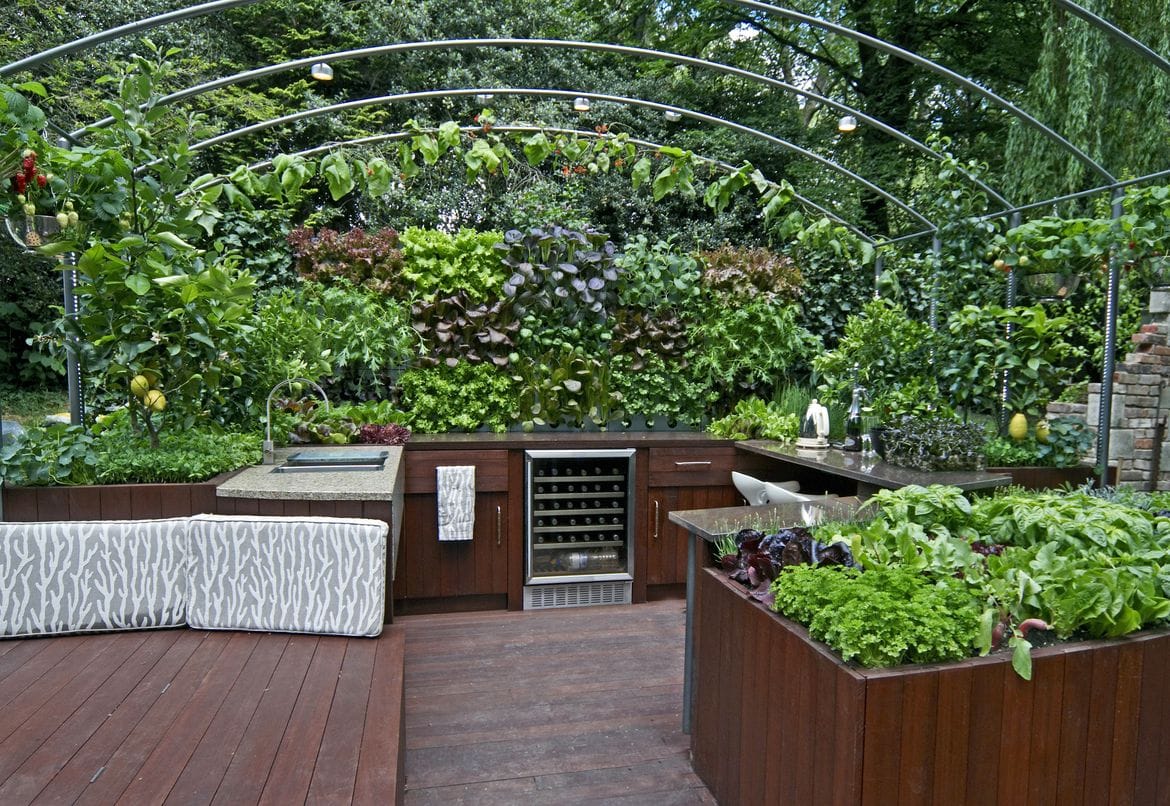 Propane tank storage
Propane tanks are necessary for many barbeques, and some firepit features, but they're definitely ugly. One way to hide a LP tank is with a slide out stainless steel drawer for propane tank storage.
Deck boxes and patio storage bins
Composite or wood storage boxes are a great solution for items that don't need to be stored away as securely as food items. Because of this, they're especially great for bulky items like chair and lounge cushions, and covers for tables and barbeques.
Outdoor Kitchen Storage containers
There's plenty of choice for storage for smaller items in your outdoor kitchen. You can use anything from resin recycling or storage bins, to glass canisters for ingredients, to stainless steel bins. A camping cooler works well as food storage outdoors.
Accessories – outdoor kitchen storage ideas
Outdoor kitchen storage can also accommodate a lot of accessories. Get specialized outdoor paper towel holders, and towel bars.
Do you have any ideas for outdoor storage? Let us know in the comments; we'd love to hear them!