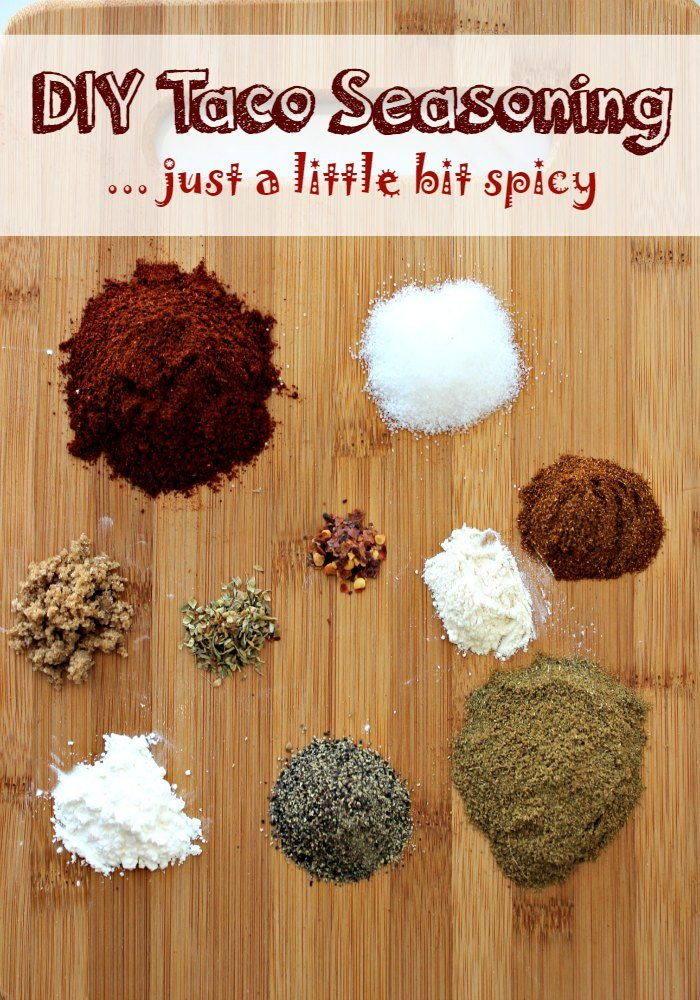 Taco seasoning mix is something I buy all the time without really thinking about it.
But a few days ago I took the time to read the ingredients.
Really, taco seasoning is something that you can easily make at home, with just a few spices.
You probably even have most, or even all, of these on hand in your cupboard already.
This mix is just a little bit spicy. If you want it milder, omit the crushed red pepper flakes, and it'll be mild enough for most kids. If you want to kick up the heat a little, add the optional cayenne pepper.
Taco Seasoning Mix … just a little bit spicy
Ingredients
1 tbsp Simply Organic Chili Powder. Get it on Amazon here. You can use any chili powder you like, but we like Simply Organic.
1 12 tsp Cumin
1 tsp Salt
1 tsp Black Pepper
12 tsp Paprika
12 tsp Corn Starch
14 tsp Garlic Powder
14 tsp Onion Powder
14 tsp Crushed Red Pepper Flakes
14 tsp Oregano
14 tsp Brown Sugar (optional)
14 tsp Cayenne (optional for more heat)
To make, all you do is measure, combine all the ingredients, mix and store.
Makes about 2 cups of taco seasoning.
How to use
Use a teaspoon of taco seasoning mix per pound of food you want to season, and add more to taste.
Looking for something to cool you down? Try a matcha green tea smoothie, or (my favorite) a berry summer blast almond milk smoothie.