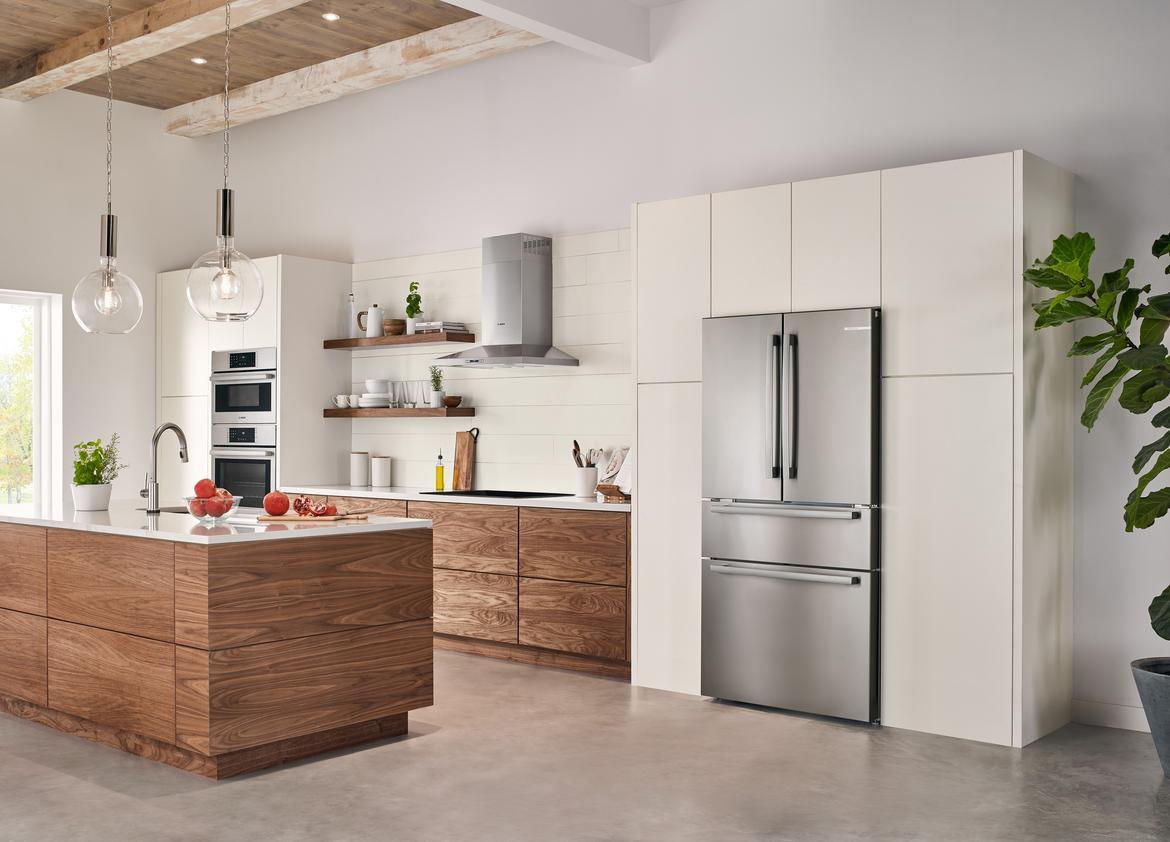 If you're reading this article, chances are you're wondering what a counter-depth refrigerator is, exactly, and also want to know"Is a counter depth refrigerator worth the price?".
Whether you're looking for a fridge to help you prepare stress free holiday feasts or just looking for a streamlined look in your kitchen, a counter-depth refrigerator can be a great choice.
We even have a great pick to get you started – the all-new Bosch counter-depth refrigerators offer a streamlined look and plenty of features.
What is a Counter-Depth Refrigerator?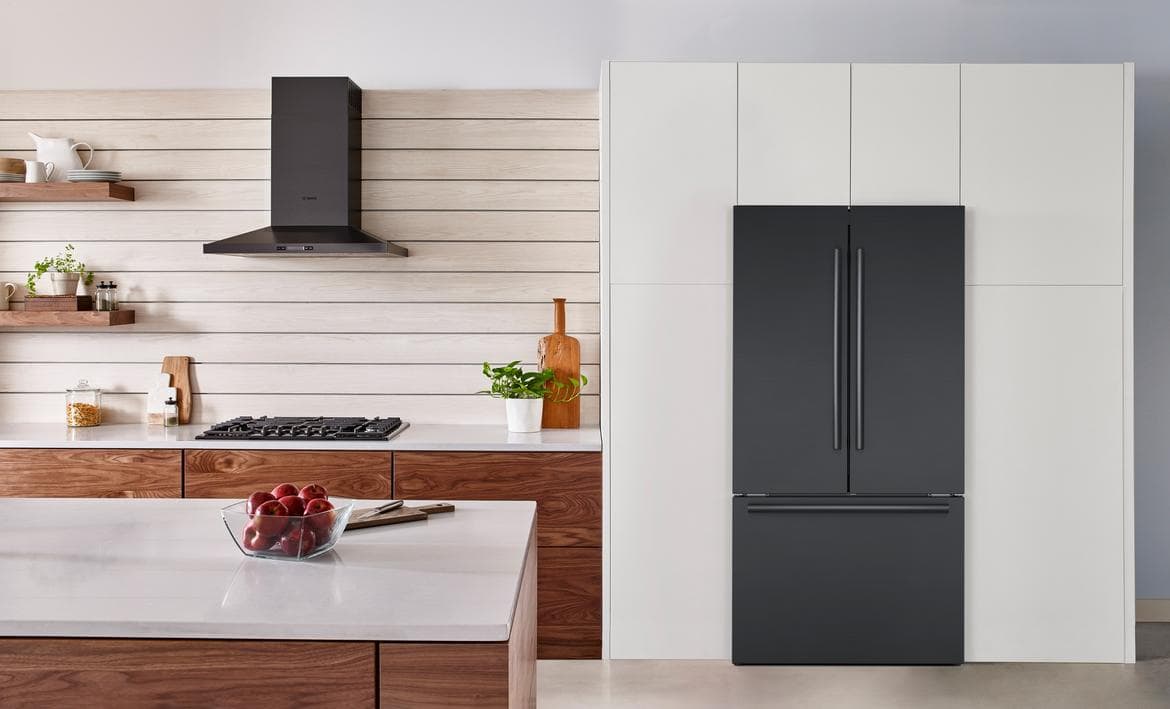 The biggest difference between a counter-depth refrigerator and regular refrigerator is depth.
Counter-depth fridges are designed to be virtually flush with the front of your kitchen counter.
Counter-depth refrigerators are less deep, and usually between 23 and 27 inches deep. A standard fridge is about 30 to 34 inches deep.
Counter-depth fridges are typically between 23 and 27 inches deep, and standard-depth fridges are usually 30 to 34 inches deep.
Since a standard kitchen counter depth is 25 inches a counter-depth refrigerator should be almost flush with your kitchen cabinets. That said, many kitchen counters vary from the standard 25 inch depth, so be sure to measure before you buy!
Is a Counter-Depth Refrigerator Worth It?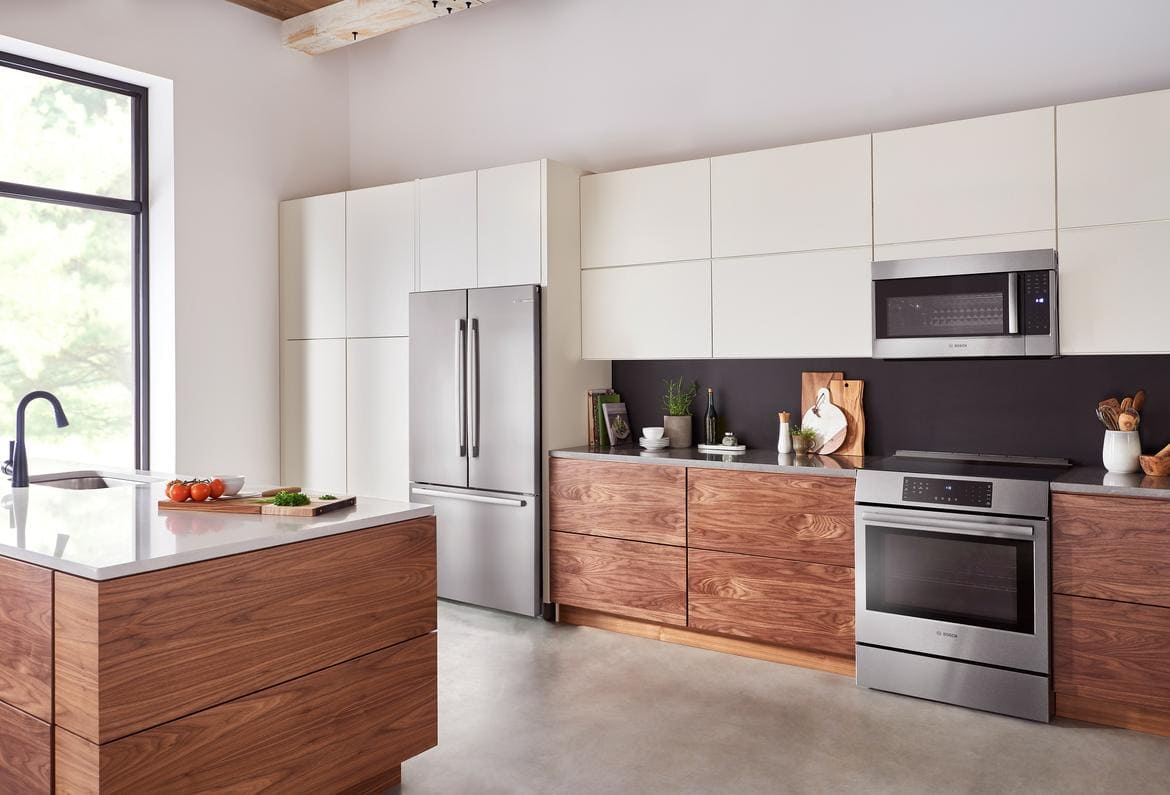 Typically, a counter-depth fridge is more expensive than a regular fridge.
Many people choose a counter-depth fridge purely for aesthetic reasons. A counter-depth fridge gives you an attractive streamlined look.
Because a counter-depth fridge should be almost flush with your kitchen cabinets, you'll get the look of a custom designed kitchen at much less the price. A custom look is often great news for the resale value of your house as well!
A counter-depth refrigerator gives you extra clearance between the fridge and an island. This is great if your kitchen is already crowded, or if you want to build and island and get a little extra room.
The smaller storage of a counter-depth refrigerator can be a bonus in smaller households, where fridge space can go unused. There's no point in using electricity to cool a huge fridge if you're not going to use that space!
Because they're shallower, counter depth fridges often have more convenient access to the contents of your fridge. No more moving five items just to get at a jar of pickles at the back! The same goes for your fridge freezer, which will be shallower, and easier to access.
To make up for the lack of depth, some counter-depth fridges are wider. That means that you may be able to store some items that standard fridges can't, like wide deli trays.
All-New Bosch Counter-Depth Refrigerators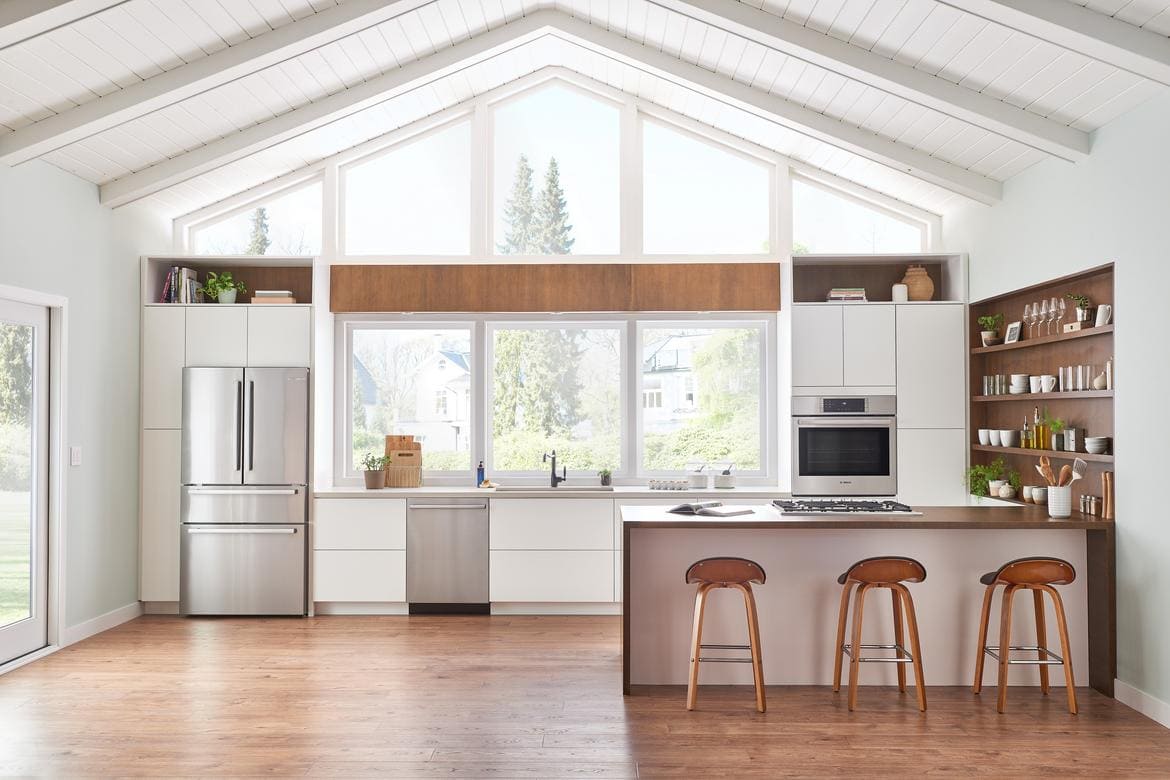 If you're looking at buying a counter-depth refrigerator, the all-new Bosch counter-depth refrigerators at Best Buy offers a streamlined look and great features.
See Bosch counter-depth refrigerators at Best Buy here.
If keeping your food fresh is important to you, Bosch counter-depth refrigerators offer a new FarmFresh System™ that combines four innovative technologies to keep your food fresh up to 3x longer, for less food wasted.*
The Bosch counter-depth fridges are offer true counter-depth refrigeration. Plus they're freestanding, and fit flush with the countertop. This, plus hidden hinges, and feet that are discreetly hidden, offer a true built-in look and feel.
Even with a shallower depth, the Bosch counter depth fridges have a generous 21 cu. Ft. capacity that's optimized for efficient storage with flexible storage features like FlexBar™, removable shelves, and door bins.
Home Connect™ in these Bosch fridges gives you a true smart fridge. You can use the Home Connect™ app to remotely monitor and control your Bosch refrigerator from your smartphone or tablet. It lets you adjust lighting, control temperative, and even run diagnostics—wherever you are,** for ultimate convenience.
*As compared to a Bosch refrigerator without FarmFresh System™. Results may vary among different foods.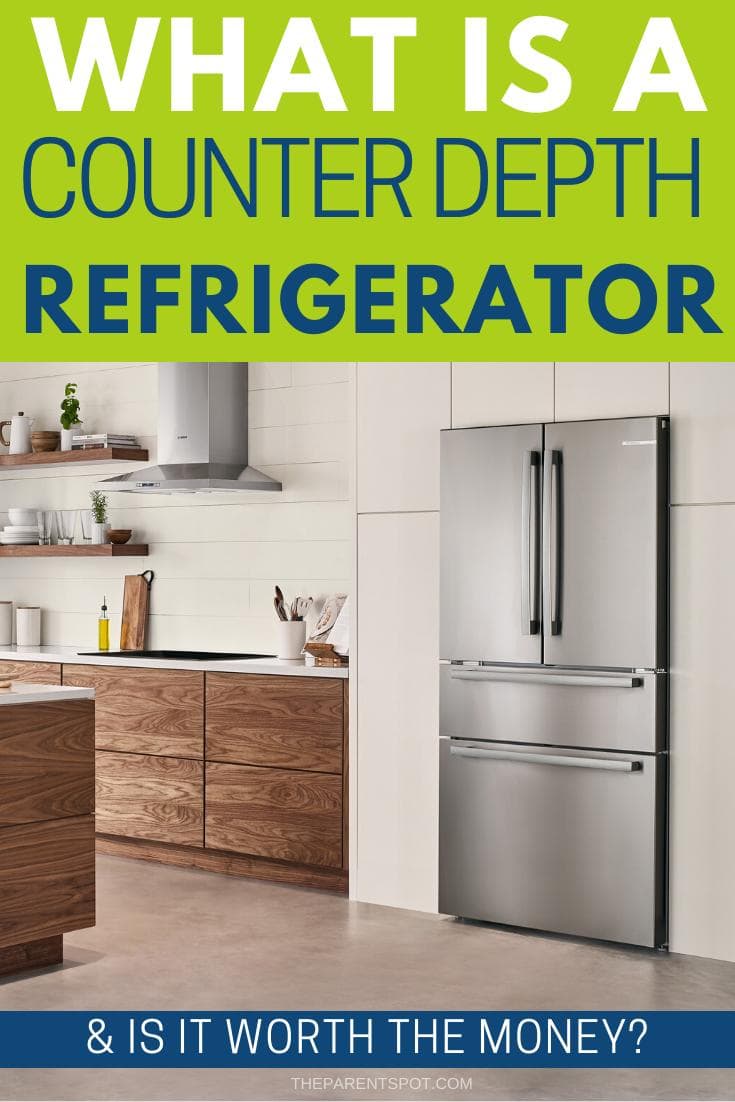 **Connectivity and speed varies based on network and Wi-Fi levels.