Every new year, we make resolutions to improve our relationships, our health, and even our finances.
We've come up with a list of helpful gifts to help you become your very best in this new year. There's something here for everyone!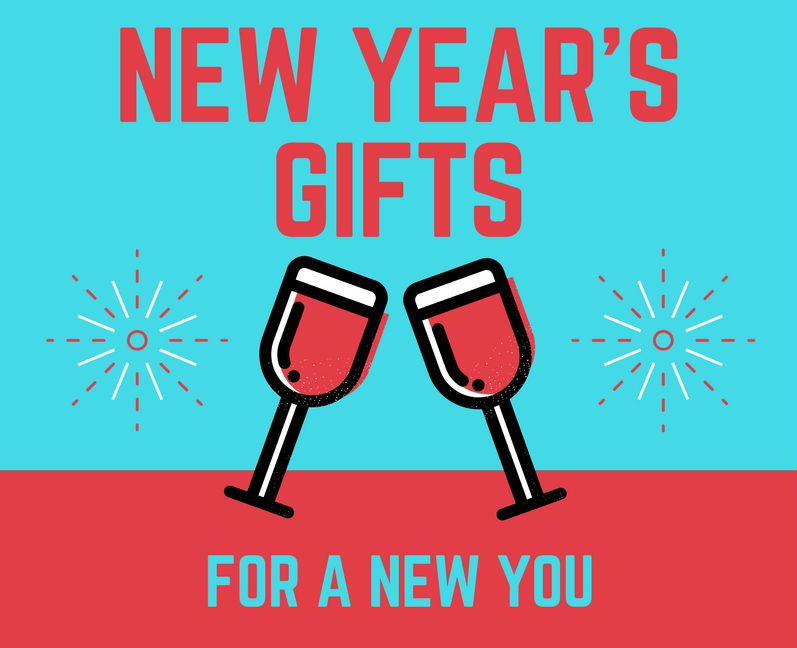 Rosetta Stone
We travel quite a bit, and over the years we've become fans Rosetta Stone language learning software.
Rosetta Stone is even better this year, with a subscription that's available on desktop, tablet and mobile devices – anywhere you want to learn.
This is the perfect gift for travelers, or for anyone who's interested in learning another language. Subscriptions come in 3, 6, 12 and even 24 month packages! The subscription gives you the flexibility to learn another language on your schedule, with any device, from anywhere in the world.
I really love that you can even download lessons to your mobile device to continue learning offline.
Want to try it out first? Click here to try the Rosetta Stone Free Demo
Check out our full review of Rosetta Stone here.
Buy Rosetta Stone here
| Facebook | Twitter | YouTube | Blog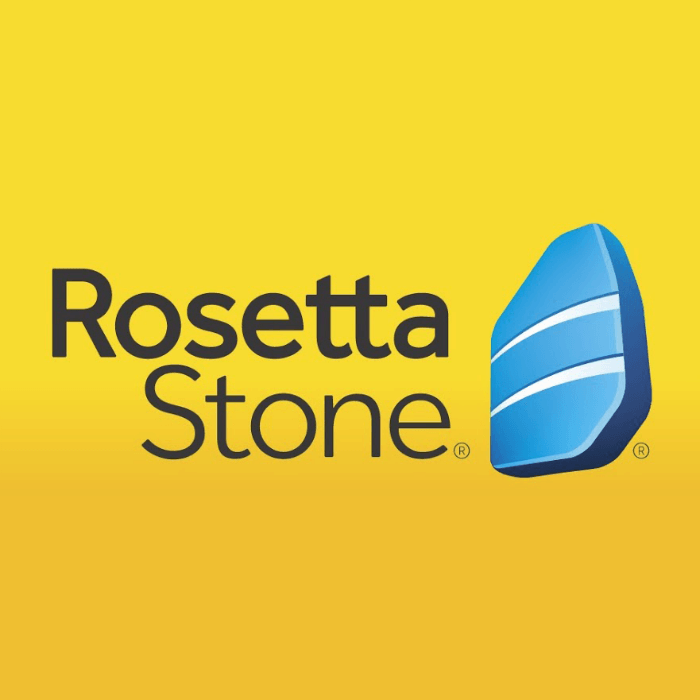 Get healthy
If you've never heard of Dai Manuel, it's about time you did.
I met Dai a couple of years ago at a conference, and was immediately impressed with his positive energy. I soon became a fan, following along with his newsletters and Facebook group.
Dai (and his wonderful wife, Christie) have a tribe that's all about investing 2% of your day to YOU in creating your life by design.
It's practical, inspiring, and a pleasure to be part of.
There's a free Facebook group here, with daily challenges and tons of practical, inspiring, and helpful advice.
Check out Dai's website here.
Dai Manuel's Whole Life Fitness Manifesto: 30 Minutes a Day for a Healthier Body, Mind and Spirit


Travel more
We've been traveling with a portable WiFi called Tep for well over a year now. It's helped us more than once when hotel WiFi was down. Even better, you can have up to five users using the same device.
What is it? The Tep international WiFi hotspot is a palm-sized gadget that gives you Internet access anywhere in the world.
There's a helpful in depth review here.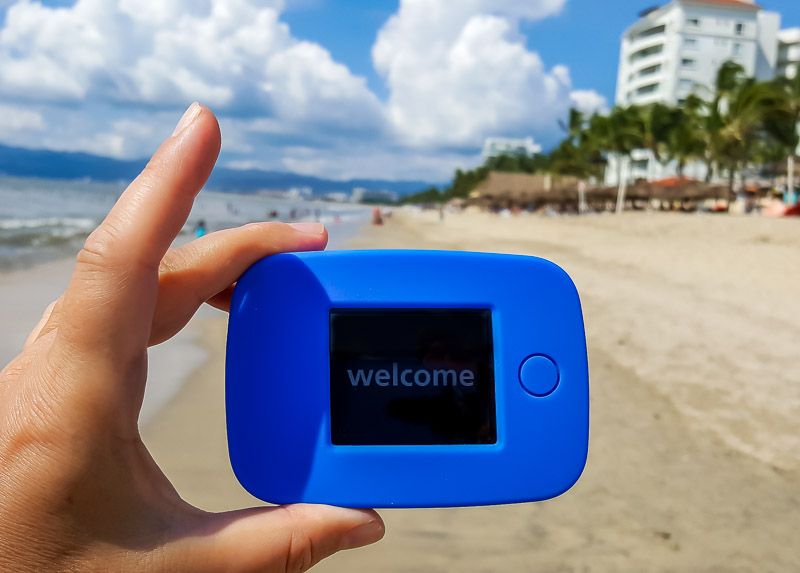 Get organized
Fine, I may have been a little late to the KonMari decluttering party, but I'm here none the less.
I'm really finding her method of decluttering in The Life-Changing Magic of Tidying Up to be practical and helpful.
Japanese organizational consultant Marie Kondo takes tidying to a whole new level, promising that if you properly declutter your home once, you'll never have to do it again. Whereas most methods advocate a room-by-room or little-by-little approach, the KonMari Method's category-by-category, all-at-once prescription leads to lasting results. In fact, none of Kondo's clients have been repeat customers (and she still has a three-month waiting list of new customers!). With detailed guidance for every type of item in the household, this quirky little manual from Japan's newest lifestyle phenomenon will help readers clear their clutter and enjoy the unique magic of a tidy home–and the calm, motivated mindset it can inspire.
The Life-Changing Magic of Tidying Up: The Japanese Art of Decluttering and Organizing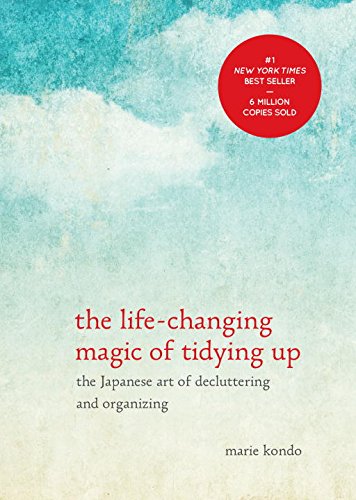 Eat better
There are a few easy things you can do to eat better. First, if you're not doing it already, commit to drinking more water every day.
We've also heard fantastic things about meal box delivery options like Hello Fresh.
While we haven't tried iHello Fresh yet ourselves, friends rave about it. Meal delivery plans are a fantastic option if you're either not a confident cook, or if you're short on time. Either way, meal delivery options give you fresh, healthy meals delivered to your door, with minimal cooking involved.
You can check out HelloFresh here.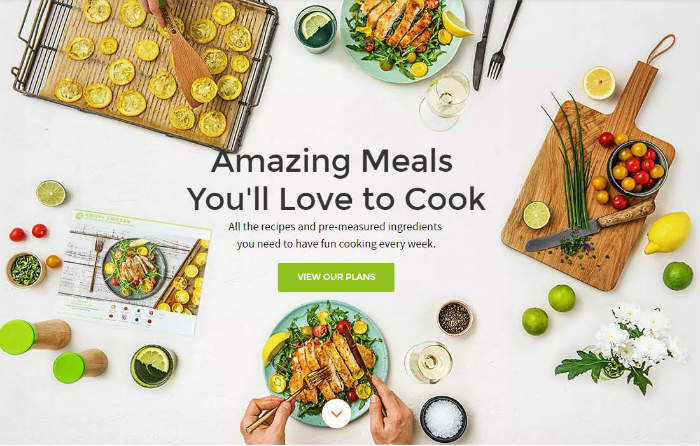 Spend less money
Read Your Money or Your Life by Joe Dominguez. This is the most practical and helpful book on money management I've ever read. I first read it over ten years ago, and it's helped me ever since. I may not have all of my ducks in a row in all areas of my life, but this book definitely helped me get my money situation sorted.
There are plenty of practical tips in here, but I love this book mostly because it's the only book I've ever read that can deeply, and fundamentally, change your relationship with money.
It was originally written in the 1970s, and some of the investing advice is outdated, but it's still well worth a read.

Spend more time with family and friends
Spending more time with friends and family is always high on the list for New Year's resolutions.
Honestly, there's no gift that can make this resolution happen automatically for you. You just need to carve out more time for the ones you love.
Spending time with family playing board games is a great way to connect. My daughter loves board games (she insisted I add Chinese checkers to this list), and while I'm not a fan of cards or board games, I play them with her because she loves them.
Solid Wood 11.5″ Chinese Checkers Set with Glass Marbles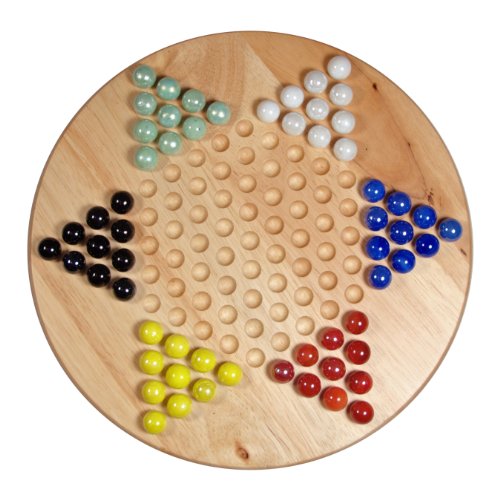 Read more
Honestly, I still love paper books, but I'm finding that e-readers are just so much more practical. They're lightweight, easy to travel with, and some, like the Kobo Aura H2O are even waterproof.
My family use Kobo e-readers and love them, but I'm a Kindle girl.
I'm also loving the Amazon Audible audio book service! I listen to about one audio book a week.
Do you have any great gifts to get a start on the New Year? Let us know below!