Everything You Need To Make Your Minecraft Fan Happy at Best Buy
/

The reviewer has been compensated in the form of a Best Buy Gift Card and/or received the product/service at a reduced price or for free.
I live in a Minecraft-obsessed family.
Minecraft is one of those rare video games that I don't have to feel guilty about letting my kids play. It's a game that lets them exercise their imagination, and builds spatial and reasoning skills. Plus, they love it.
So, that makes Minecraft an easy choice for gifts for my kids. Luckily, one of my very favorite stores, Best Buy carries a huge selection of Minecraft games, toys and collectibles. I know that whatever Minecraft gift I get, from a Minecraft mini figure, to a game, or even a Xbox One S console bundle, my kids will love it.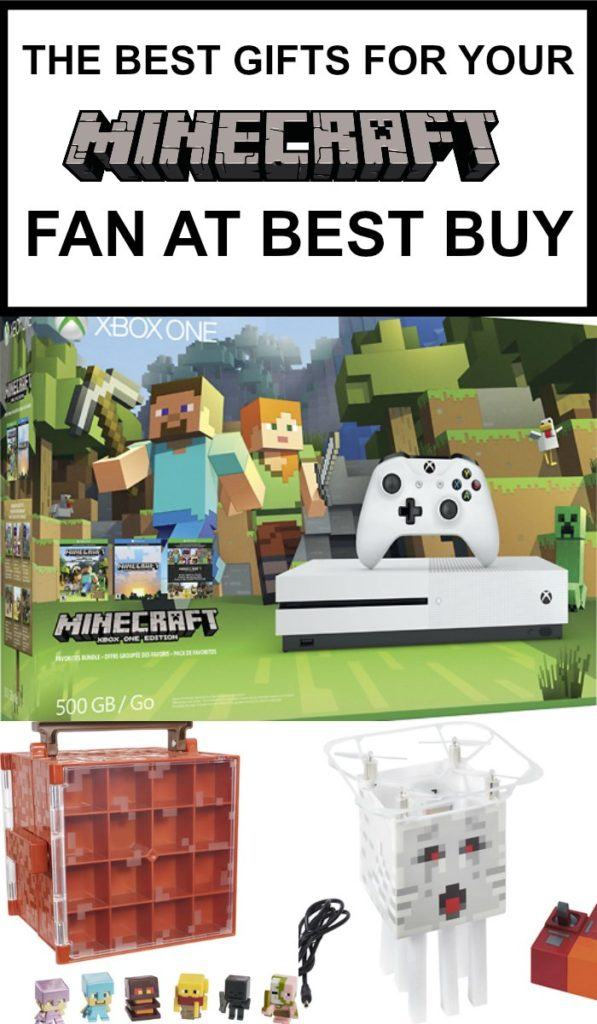 Unlimited Creative Play and Daring Survival Adventures
If you ever played Minecraft you already know how amazingly addictive and exciting it can be. This seemingly simple game is a universe within itself, allowing players to create and explore an unlimited number of worlds and buildings, or race against the clock and fend off scary mobs in Survival Mode.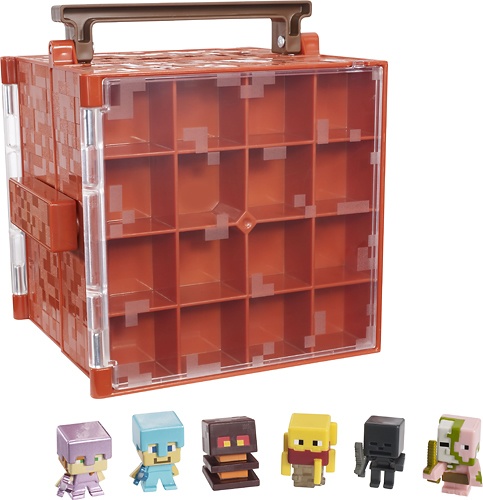 Minecraft can open the door to endless hours of exciting game play limited only by your imagination. The game allows players to create anything from a simple house to complex structures, ancient temples, magic castles, tall buildings, mystic pyramids or even exact reproductions of existing buildings. You can use unlimited resources in Creative Mode to build virtually anything you desire.
If you're looking for adventure and excitement, Minecraft's Survival Mode will set players in a race against time to gather resources, fend off hunger, build walls and structures and fend off mobs in a daring effort for survival. The name of the game is speed, as well as ingenuity, as you explore unlimited possibilities to build up your shelter before the night comes along with all the baddies.
Adding a New Dimension to the Minecraft Experience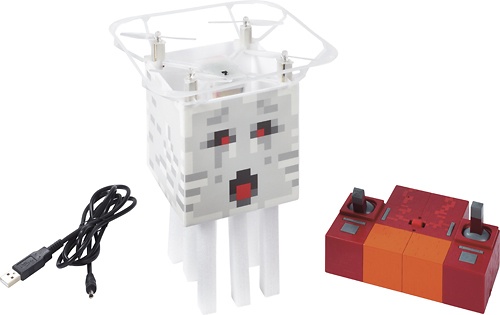 Have you ever wanted the complete Minecraft experience? For the truly dedicated Minecraft enthusiast, Best Buys now offers a wide assortment of Minecraft games, toys and collectibles, culminating with the Xbox One S bundle.
The Xbox One S Minecraft Favorites Bundle (500GB) will provide you with all that you need to build, explore and survive in Minecraft, including full Minecraft downloads, Windows 10 compatibility, 13 stunning Content Packs and the Xbox Live multiplayer network that allows you to play and share your favorite games, buildings and worlds with all your friends online.
The Minecraft Story Mode video game bundle is available for Xbox One, Playstation 4 and Xbox 360. You get an endless all eight episodes in the series, unique world to create and explore and the most daring quests and mysteries to solve – especially in the three Adventure Pass episodes.
Affordable and engaging Minecraft toys and collectibles, as well as other merchandise, will also be available. Every Minecraft fan can appreciate Minecraft card games, mini-figure sets, as well as the exciting Minecraft Motion Movie Set and the infamous Multicolor Minecraft Survival Mode Playset – for all the kids that want the endless landscapes and adventures of Minecraft to follow them into the real world.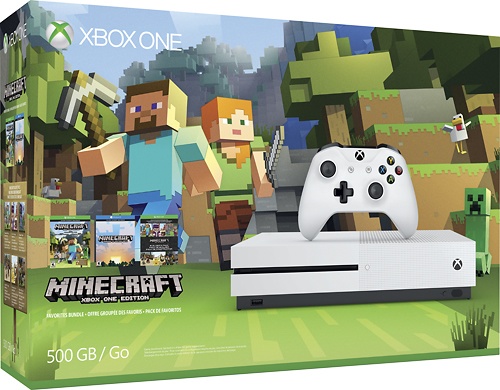 Whether you're a hardcore gamer or you want to prepare the perfect family-friendly gift, all you have to do is click through to Best Buy's product page and get all the Minecraft games, toys and collectibles you want right now.
Visit the Best Buy website to find out more!