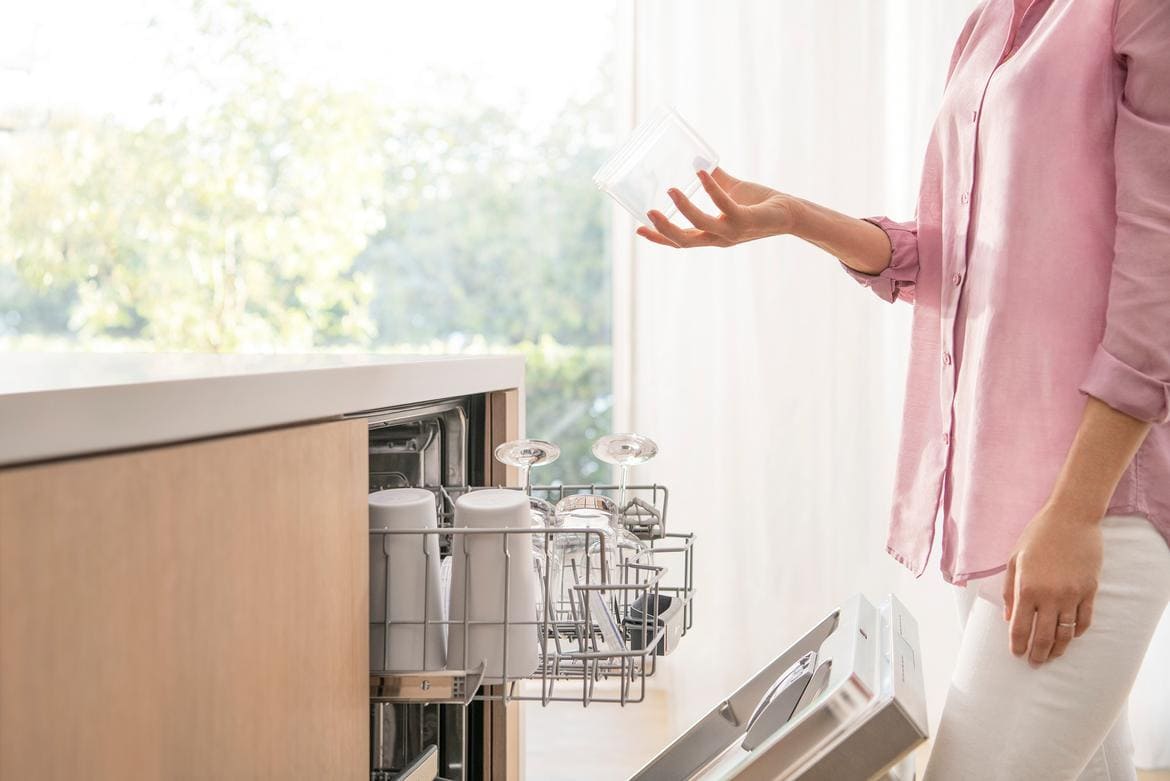 Curious about the new Bosch AutoAir system?
How cool is this: Best Buy is now selling a Bosch dishwasher that automatically opens the door to dry your dishes.
Now, I don't know about you, but being greeted with truly dry dishes would make me very happy. I've honestly spent too much time Googling "Is your dishwasher not drying? "
There's a lot of slick dishwasher tech out there to help dry your dishes better. The Bosch 800 series has a cool CrystalDry feature, for example. It works pretty darn well to get your dishes dry, but a lot of new dishwasher tech relies on heating the inside of your dishwasher, or venting the moist air.
All cool tech aside, we've found that simply opening the door after washing is the most effective way to make sure our dishes are the driest.
Wouldn't it just be better if the dishwasher could open itself after washing?
Now it can, with the new Bosch 500 Series Dishwasher with AutoAir™.
About Bosch AutoAir
It seems that Bosch has figured out what we knew all along: "A little fresh air equals a lot more dry. "
So how does Bosch AutoAir™ work?
It's simple, really. AutoAir™ automatically opens the door at the end of the drying cycle to let moisture escape and fresh air circulate for better drying results.*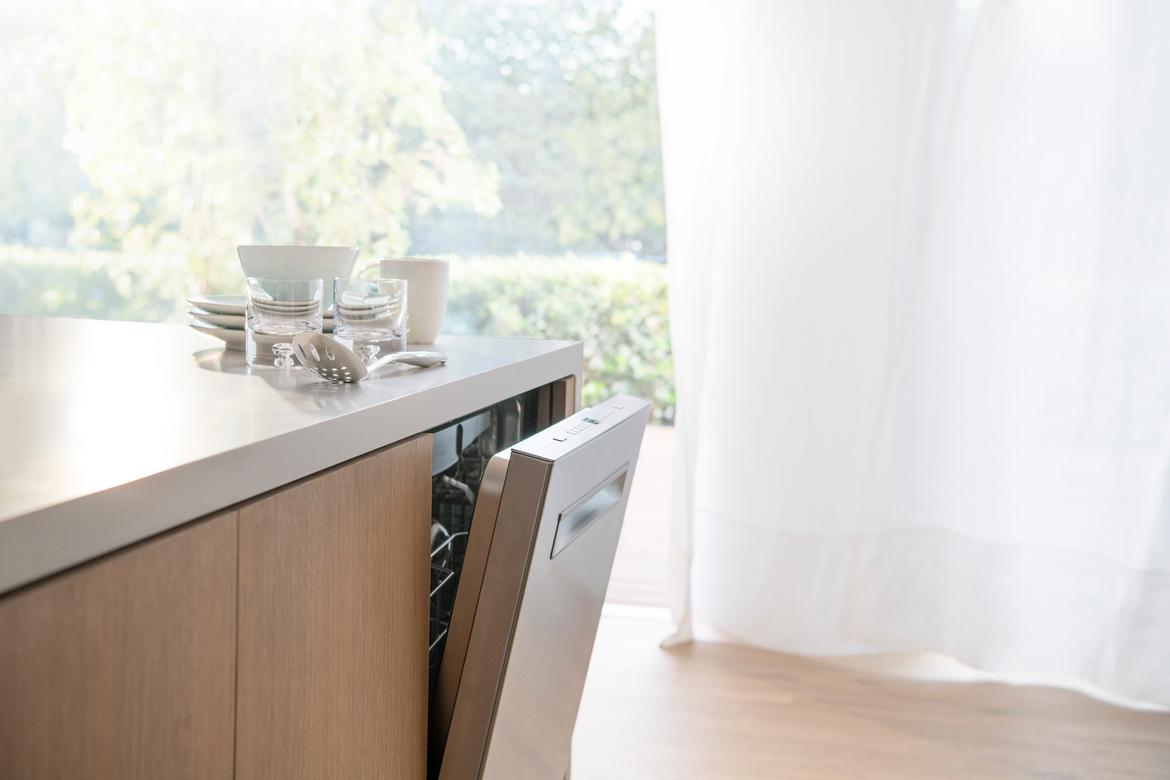 About the Bosch 500 Series Dishwashers
Curious? Here's a little more about the Bosch 500 series dishwasher drying, plus other features.
In addition to Bosch Auto Air, the Bosch 500 Series dishwasher delivers a sparkling clean and dry with advanced PrecisionWash technology. PrecisionWash works by employing intelligent sensors to continually scan and check the progress of dishes throughout the cycle. Powerful spray arms target every item of every load, for the ultimate clean. Now that's some cool tech.
But is it quiet? The Bosch 500 series ranks in as pretty darn quiet at 44 dBA, which is close to the dBA level of quiet library sounds. That silence comes from 18 unique sound-reducing technologies such as multiple insulation layers, grindless food filtration, and a sound absorbing base. And let's face it, reducing your dishwasher's noise is a heck of a lot easier than lowering the noise from your upstairs neighbors.
Inside, there's a large space with loading flexibility necessary to easily accommodate a whopping 16 place settings.
There's also a flexible 3rd rack that can add much-needed space for cooking utensils and ramekins. There are also cool FlexSpace™ Tines on the lower rack that fold down every other tine in one simple step to make room for larger, bulkier items.
If you're a dishwasher Tetris ninja like my husband, there's a cool RackMatic®Fit to make sure that you maximize your dishwasher space. That means three different height levels and up to nine possible rack positions, meaning you can customize each load for your needs.
Every Bosch dishwasher is ENERGY STAR qualified and meets or exceeds federal guidelines, for year-round energy savings.
There's a Sanitize Option to reduce 99.9% of bacteria with a hot-wash rinse for sparkling clean and sanitized dishes.
See Bosch 500 Series dishwashers with AutoAir on BestBuy here.
*Compared to Bosch Dishwashers with PureDry.