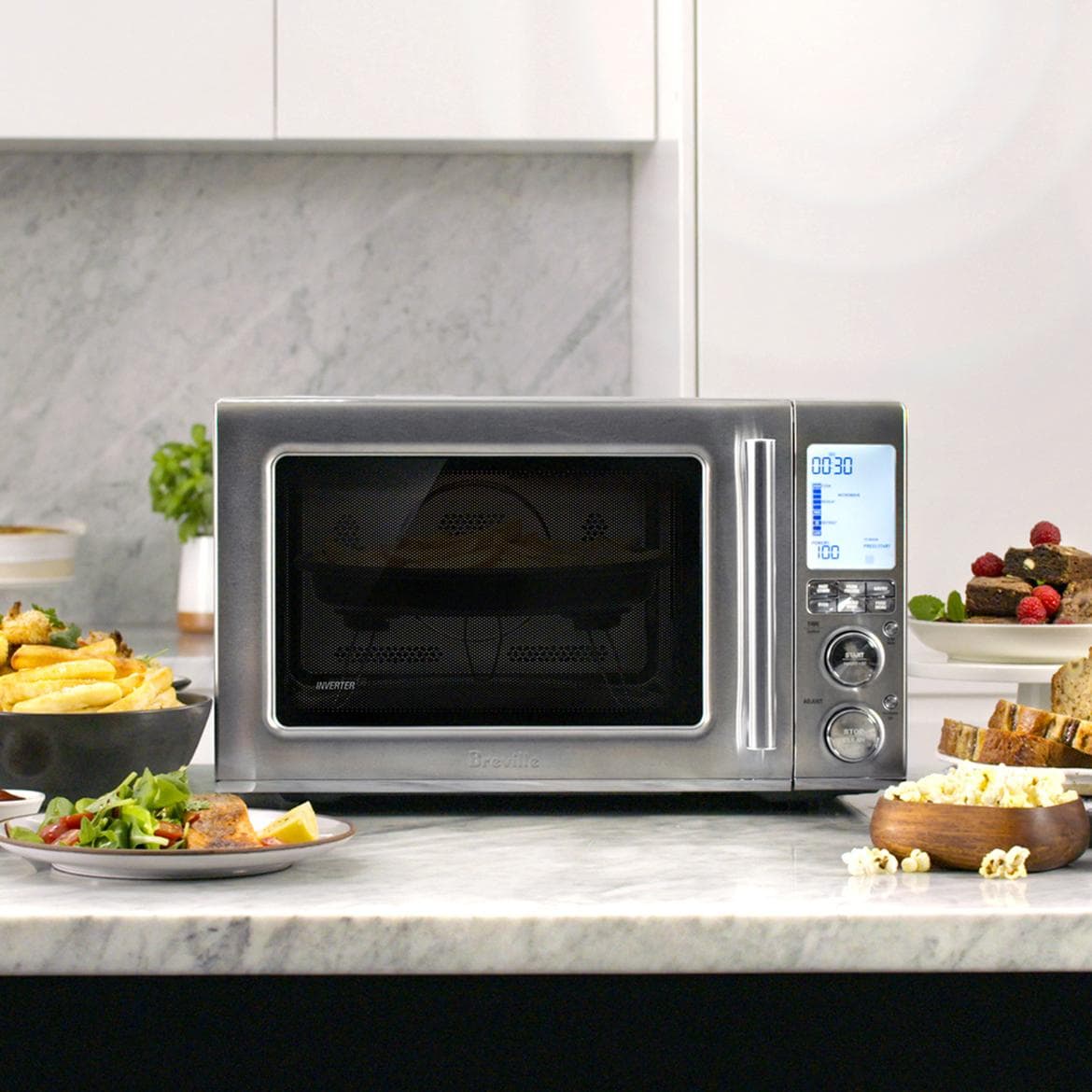 Have you ever heard of a microwave air fryer combo?
I don't know about you, but my kitchen counter top is overcrowded. It holds the standard blender and toaster, of course, but I've also got my food processor, microwave, and air fryer on the counter most days.
Sure, an air fryer makes amazing low fat snacks, like these air fryer french fries or fried pickles, but it's takes up a good chunk of our counter space.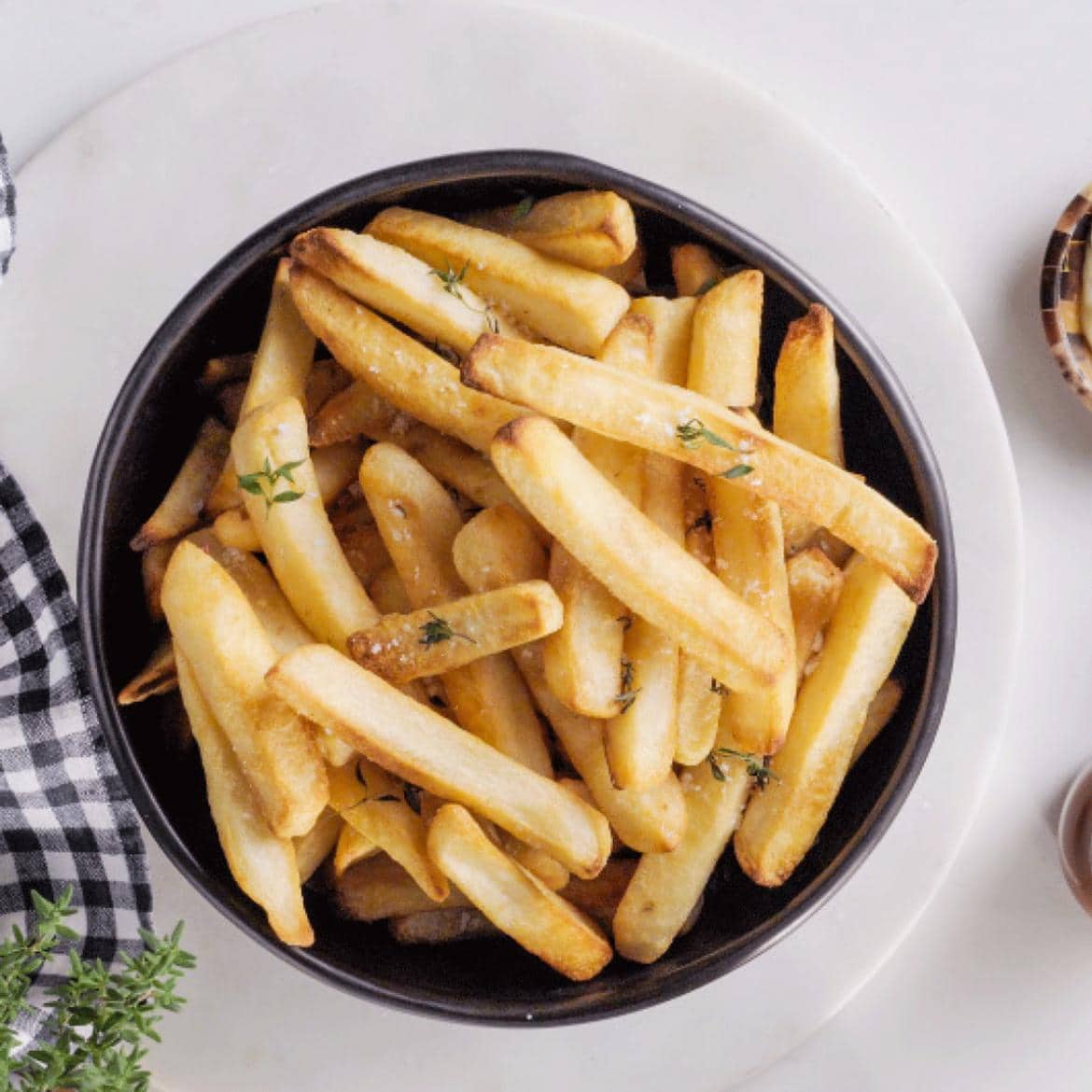 But what if you could save counter top space by combining your air fryer and microwave?
Turns out, the folks at Breville have figured that out!
About the Breville Microwave Air Fryer Combo
Breville's new Combi Wave 3-in-1 Microwave is an air fryer, microwave, convection oven in one.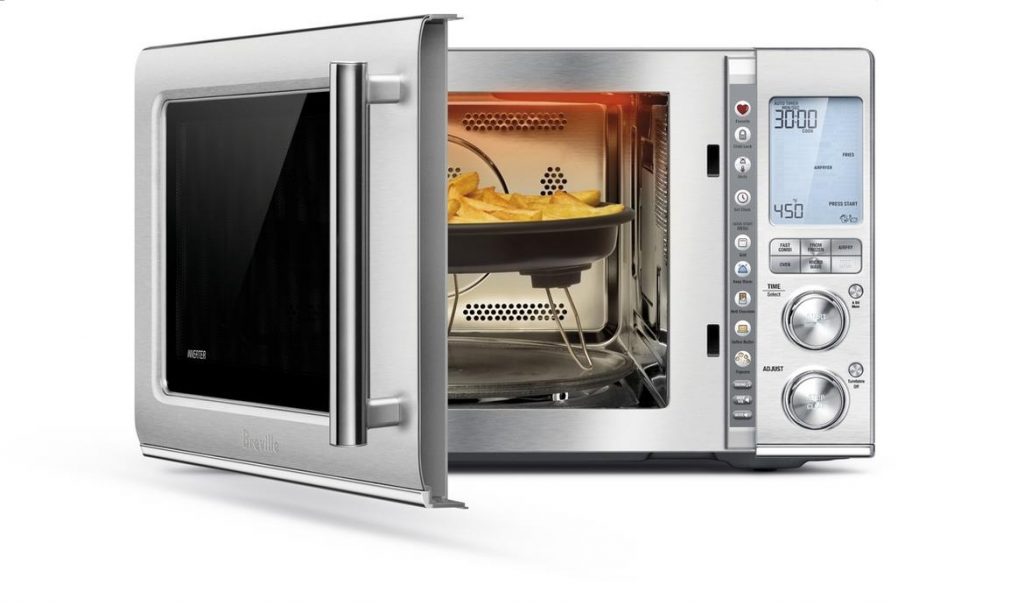 You can air fry tasty treats like crunchy fries and Brussels sprouts, bake or roast lasagna or chocolate brownies, or simply microwave in a single kitchen counter top appliance.
If you're like me and tired of your teenager banging doors, there's a 80% quieter soft close door on the Combi Wave 3-in-1. It's also 50% quieter while in operation. Clever touches like child lock and mute buttons mean less beeps and clangs, keeping our house quieter.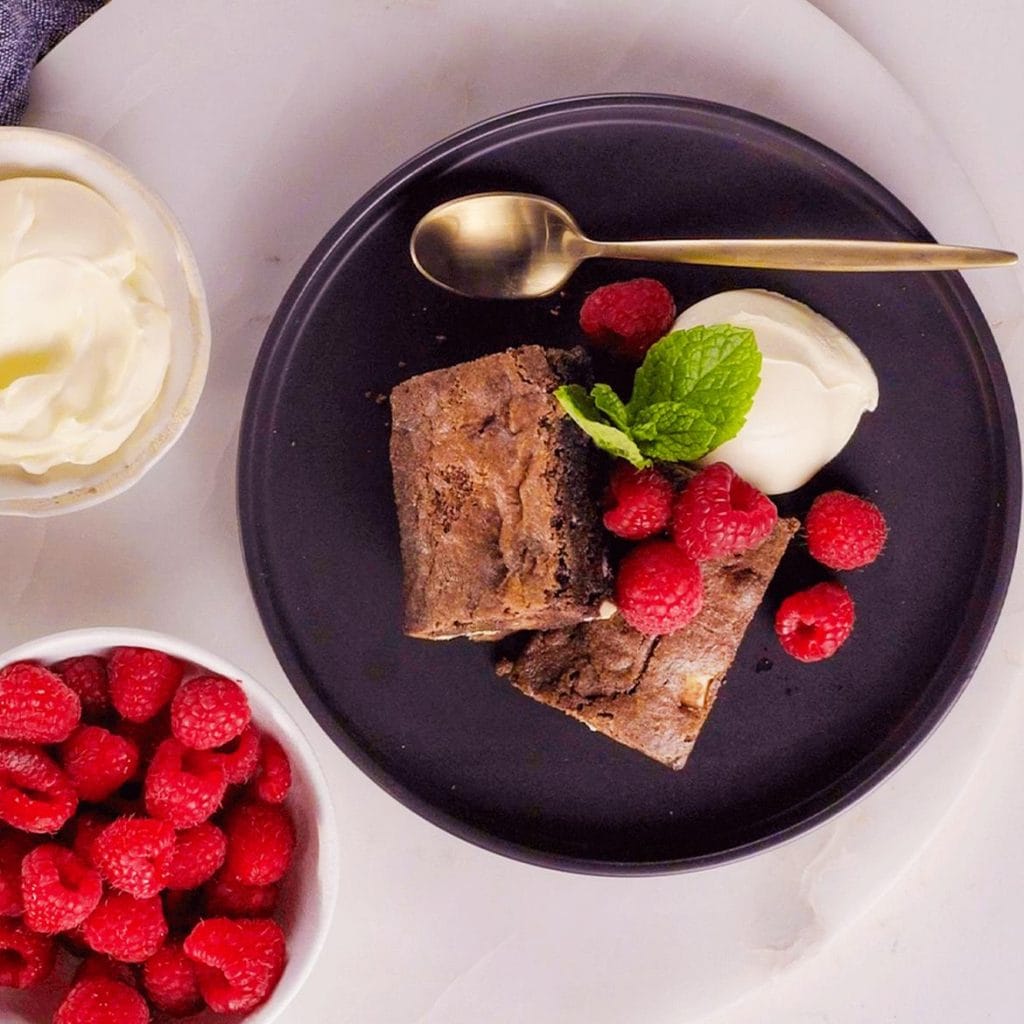 Intuitively easy fingertip controls like Smart Cook, Smart Reheat and Smart Defrost make it easy to use. The Element iQ system smart algorithms steer power to where and when it's needed to create the ideal cooking environment.
The Power Smoothing™ Inverter gives you precise & even heat distribution, reheating & cooking dishes evenly for more delicious results.
There's even a PowerGrill Grilling element that cooks crispy food, including pizza, by using 1100W of grill power.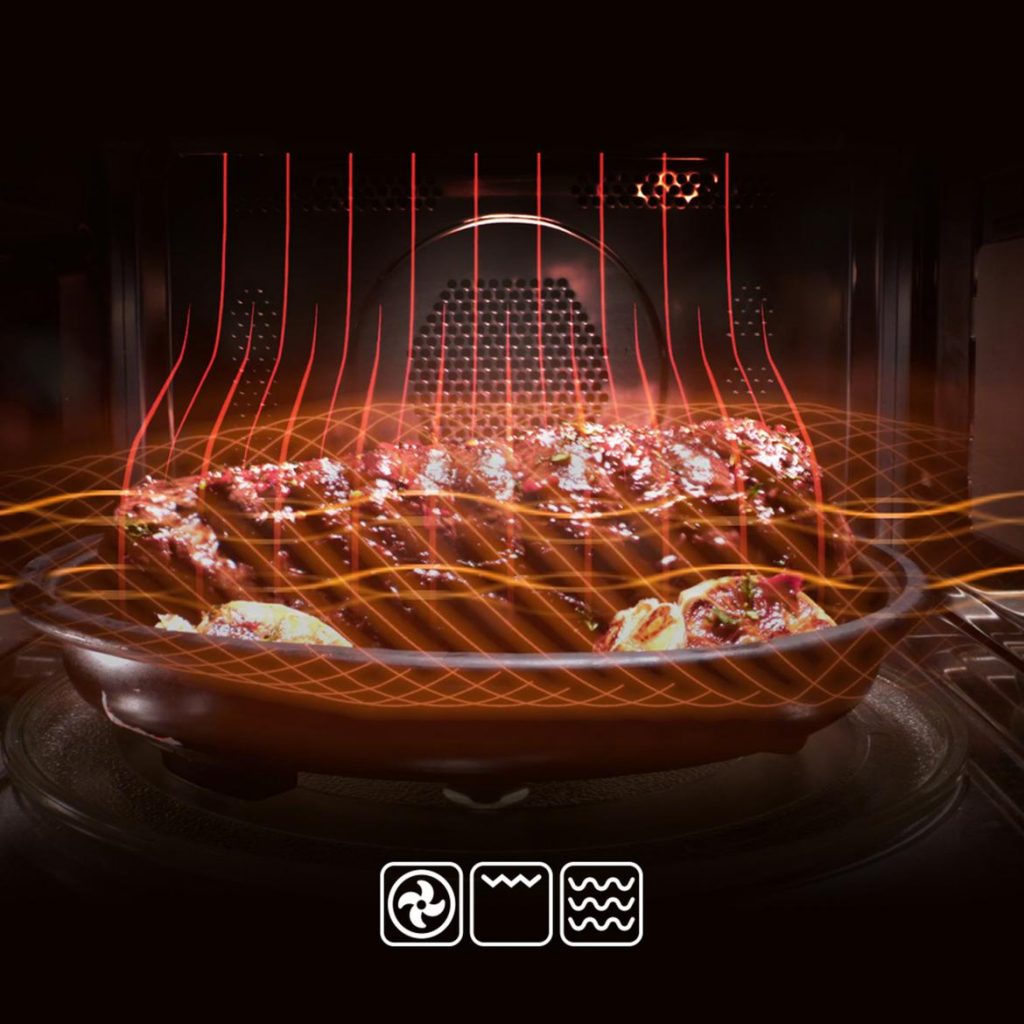 The convection oven uses a fan to circulate heat during the cooking process, effectively minimizing the number of hot spots and cold spots.
The microwave is a powerful 1400W, with a large 12.4″ turntable keeps food rotating to ensure even, thorough cooking.
See the Breville Combi Wave 3-in-1 Microwave at Best Buy now!
Have you tried an air fryer microwave combo? What did you think?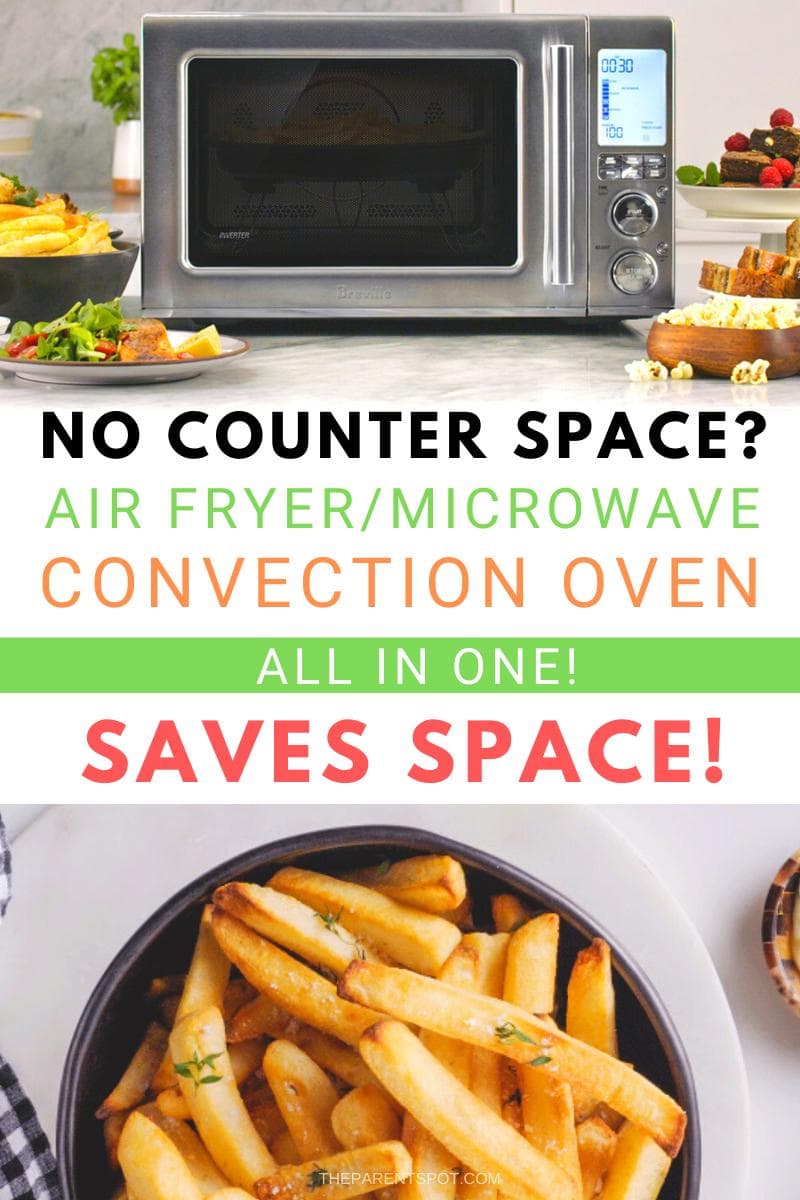 "