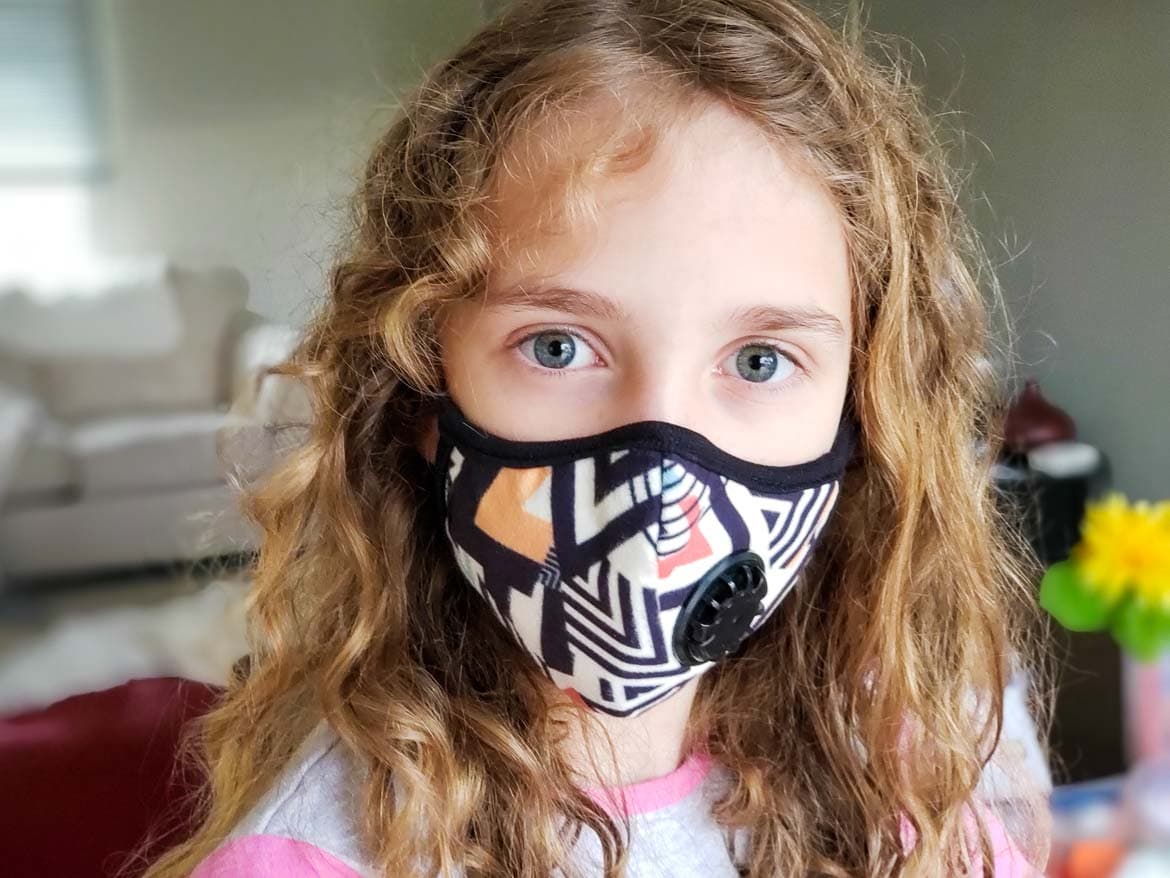 Looking for a Vogmask review? Our family of four tried Vogmask, and here's what we thought.
We're based in the interior of British Columbia, so we've been dealing with wildfire smoke the past few years, just like the folks in California.
It seems to be an unfortunate fact of life.
While we stay indoors as much as we can, the smoke still seeps in, so we were looking for comfortable masks we could wear indoors or outside.
That's when I found Vogmask.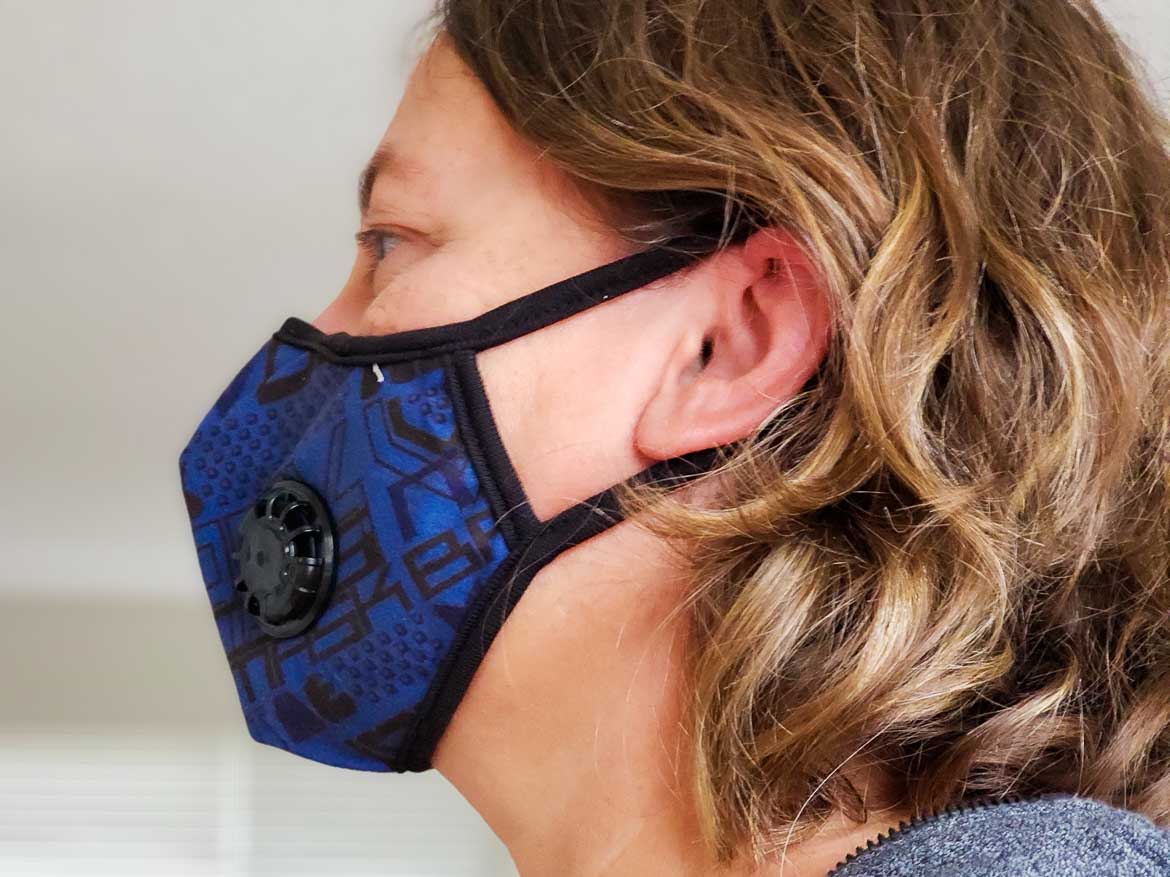 Our Vogmask Review
A Vogmask is a face mask that offers comprehensive protection from a wide range of airborne particles, including dust, contaminants, allergens, germs, shavings, mold and smoke particles as well as from odors.
Honestly, though, the first thing that drew me in were the fun colors and patterns. You can see the selection on the Vogmask website.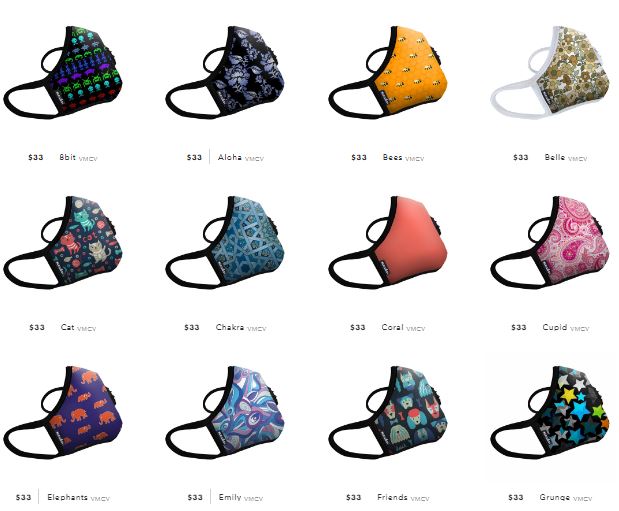 Vogmask on Amazon
You can buy a Vogmask on Amazon, which I love, since it's quick and easy.
How does Vogmask fit?
Putting on a Vogmask is pretty simple. Just slip the ear pieces over your ears, and gently pinch the nose piece to fit.
We found that if the ear loops seem tight, just gently stretching them a few times loosened them up well.
Vogmask comes in 3 different sizes: large, medium, and small. We found the large was perfect for me, my husband, and our 5 foot 9 son. Our 10 year old daughter fit the medium. The small size is for smaller children.
Is Vogmask Comfortable?
Overall, we all found the Vogmask pretty comfortable, and not at all claustrophobic. That said, if I was in the yard doing heavier work, I did have a little trouble breathing through the filter. I definitely wouldn't use it for jogging, or working out, but it was fine day to day.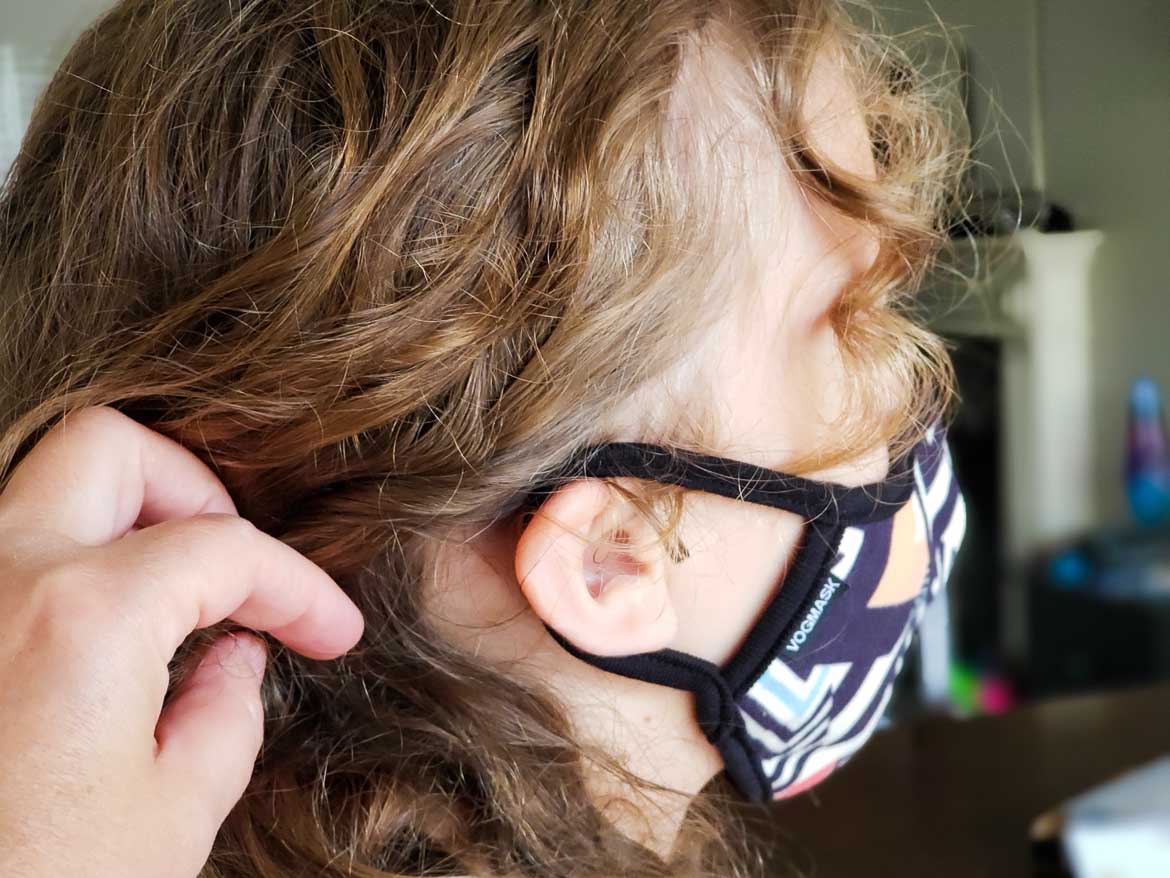 How does Vogmask work?
Vogmask works by filtering smoke and other pollutants from the air.
Vogmask products are able to filter out not only dust, allergens and other, larger contaminants, PM 0.3, PM 2.5 and PM 10 particles as well as the smells and odors of chemicals, such as cleansers and perfume.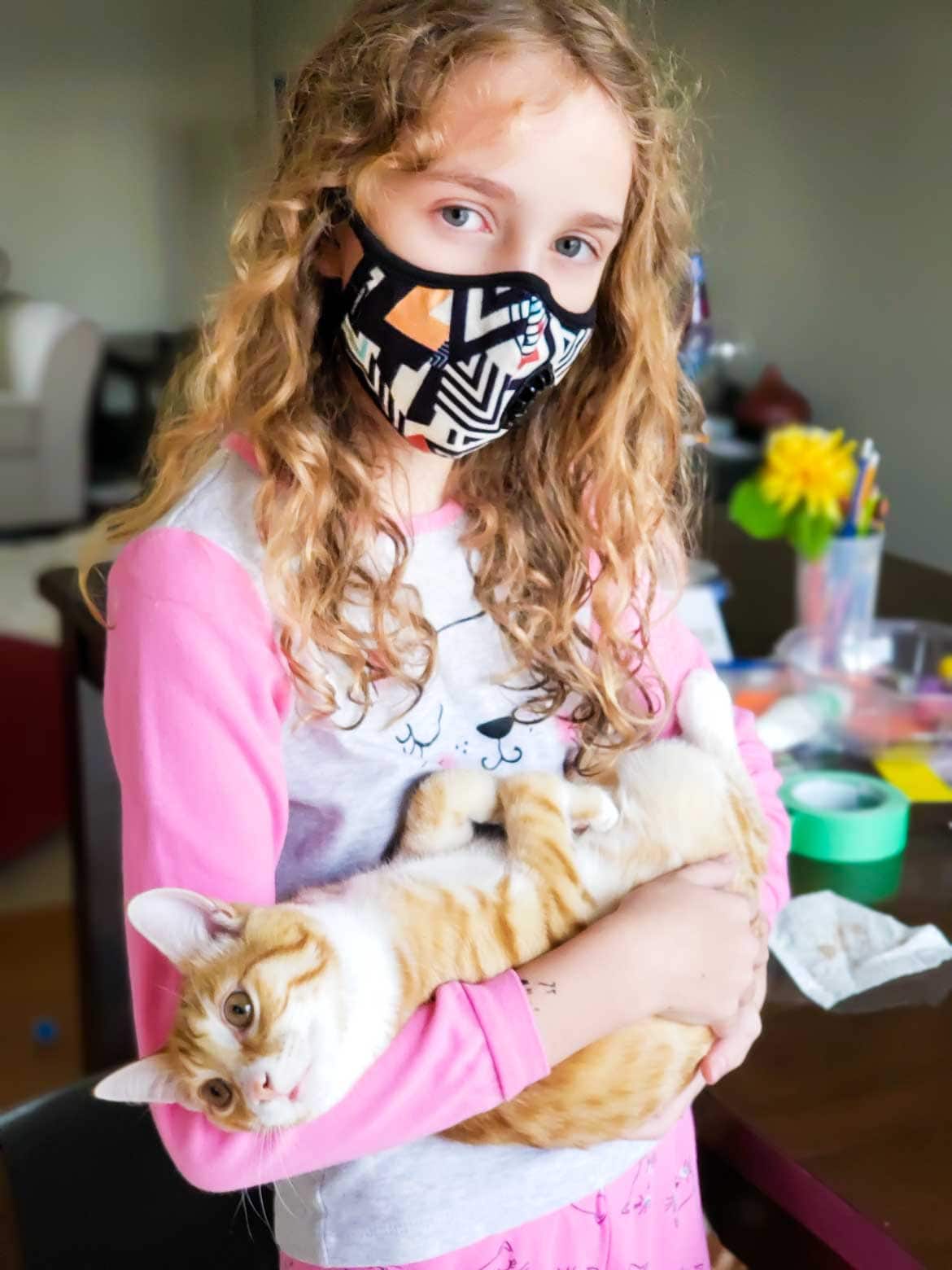 What Materials does Vogmask Use?
The Vogmask comes in two versions: Organics and Microfiber.
Both ranges use an N95 particle filtering media, and carbon filtering. The differences between the two mask types consist of the material of the outer layer, with solid color organic cotton for the Organics range and microfiber for the other range. Microfiber masks come with one valve, while Organics masks come with two.
Both organic cotton masks and synthetic masks are available in valveless versions.
Vogmask uses multiple layers of materials designed for providing outstanding protection to the wearer.
The mask is made of an inner and an outer layer of microfiber material or organic cotton, a layer of microfiber particle filter, a shell of carbon ash, an elastic trim made from latex-free spandex and a nose band made from aluminum. Valved models include an exhale valve made from special resin and fitted with an efficient and comfortable silicone material.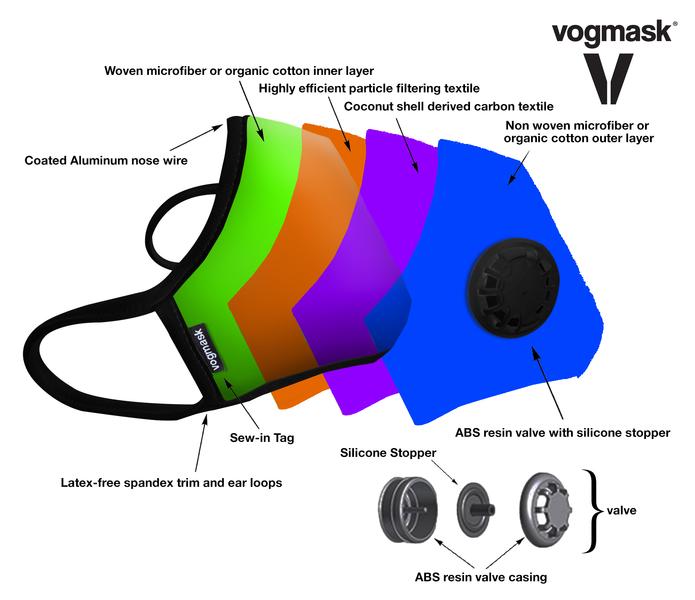 The Benefits of the Vogmask
Vogmask masks provide state-of-the-art protection from airborne contaminants as well as comfort for the wearer:
One-valve and two-valve masks are equally comfortable, both facilitating comfortable breathing by eliminating the CO2 and the moisture generated through exhaling;
Vogmask products are also long-lasting – their obsolescence date is 3 years from the date of the manufacturing; the masks can be safely used for about 1 year in moderately contaminated environments and for 5-6 months in environments contaminated with high levels of particulate matter in the air;
Can you wash a Vogmask?
Taking care of Vogmask products is very easy – they can be hand-washed with water and a drop of liquid soap, then they need to be rinsed gently and placed to dry in a cool space.