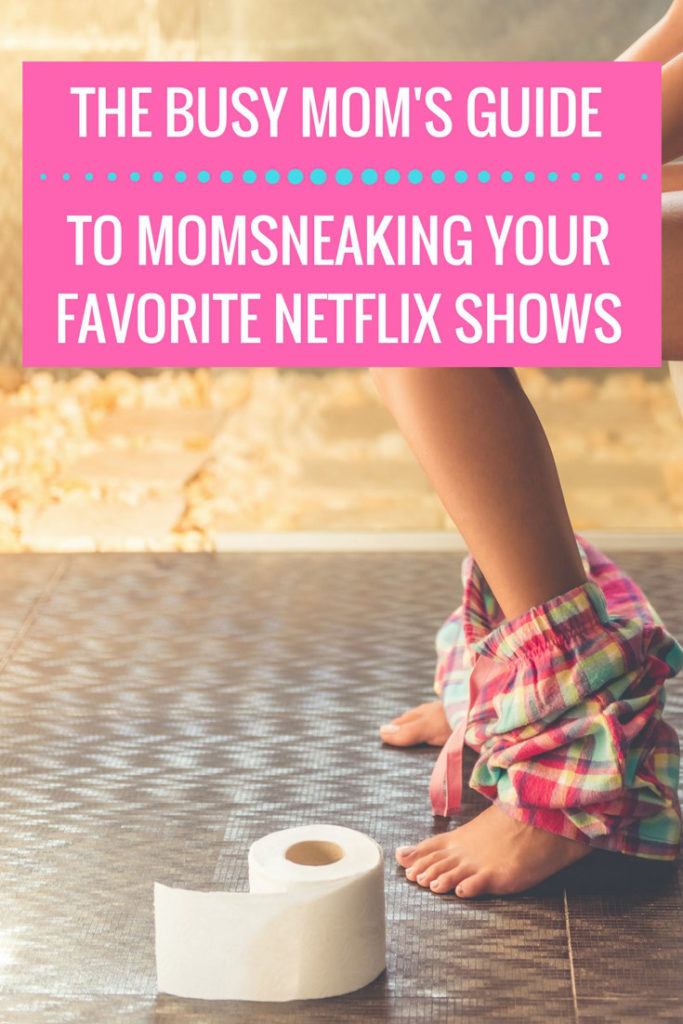 Here's the thing. As a Mom, I NEED some time of my own.
You know what it's like. In between being asked for snacks, driving kids to play dates and school, and just generally being the most indispensable person on earth (sort of exaggerating there, but not really), it's hard to catch a moment for ourselves.
That's why I'm a confirmed Netflix momsneaker. I sneak in my binge watching time whenever I can, whether that's in the driveway, or standing in line running errands.
The Busy Mom's Guide to Watching Your Favorite Netflix Shows with Kids
It turns out that I'm not alone. Over half of moms surveyed admit to momsneaking their favorite Netflix shows, with a lot of us hiding from our kids for a moment of peace.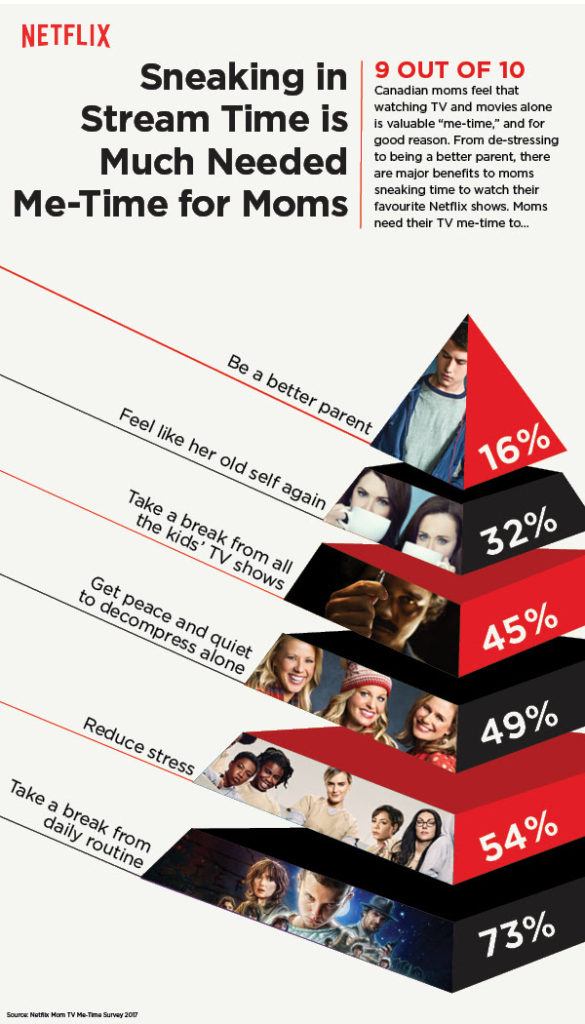 So, if you find yourself streaming Orange Is The New Black while you're in the laundry room supposedly separating the whites, don't feel bad. You're definitely not alone.
In fact, real moms Cat & Nat are proud and loud about their favorite places and techniques for getting their sneak on.
In the spirit of full disclosure, here are some my favorite places to momsneak my favorite Netflix shows.
In the driveway. This is perfect, since I can use our home WiFi. Plus, since the kids think I'm out of the house running errands, they'll never bother me.
Putting the kids to bed. This is probably my most used sneak technique. When I put the kiddos to bed, I just slip in beside them for a few minutes and stream. It's a win-win. They get a cuddle, and I get caught up on GLOW.
On the throne. Now, this may not work for Moms of toddlers, but since my kids are eight and eleven, they mostly give me peace when I'm in the washroom, making it the perfect place to momsneak.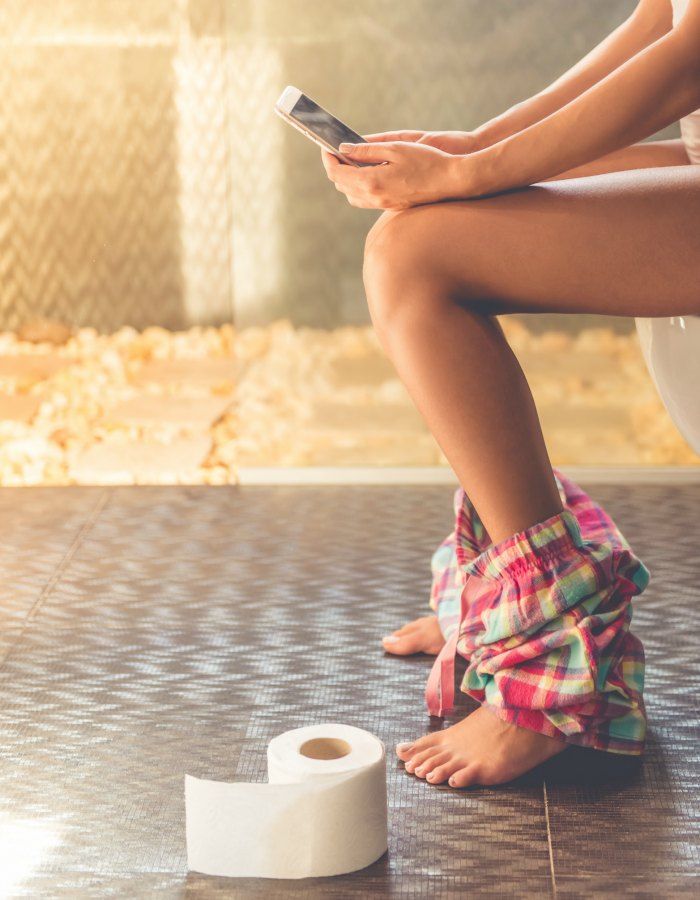 Doing laundry. Since no one seems to want to volunteer with laundry, I often have a good half hour to catch up on my favorite show before someone comes knocking.
While making supper. I go through spurts where I love to make meals from scratch, and all that prep makes the perfect opportunity to watch a show. Plus, I'm making my family healthy meals at the same time!
Want some more ideas?
Here's a quick list of great Netflix shows for Moms to get you started:
Workin' Moms
Good Girls
Mother's Day
Wine Country
Dead to Me
Dumplin
Fun Mom Dinner
Wild Oats
The Let Down
Friends from College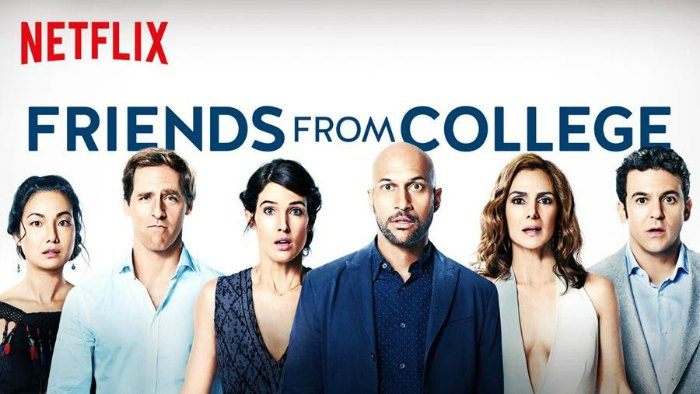 Looking for some Netflix shows to keep the kids busy?
While you're sneaking a look at your favorite Netflix show or movie, it might be a good idea to keep the little ones occupied with their own Netflix binge. You can't go wrong with our lists of the best family movies and shows on Netflix Canada this Halloween or the best Christmas movies on Netflix Canada.
If they can't decide, break up the squabbles with this fun homemade Netflix routette wheel spinner craft for choosing shows or movies.
Wondering where to sneak a peek at your favorite Netflix show?
Check out the official Netflix roadmap of where moms are sneaking their me time, both in their homes and out and about.
After all, sneaking is an art that needs to be perfected, so take notes and up your momsneaking game!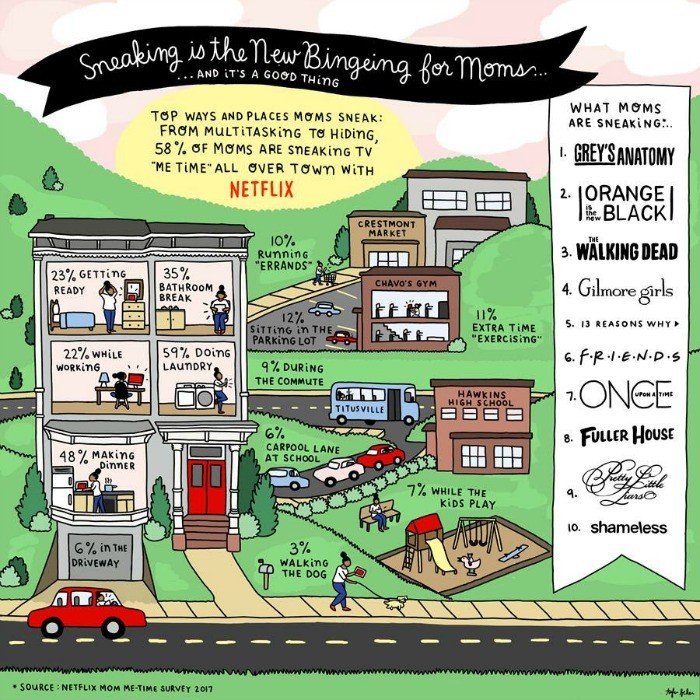 Could you use an extra 20 minutes to up your momsneaking game? Just download and print this special-coloring edition of the Mom Sneak map, and you may have time to finish the first season of GLOW!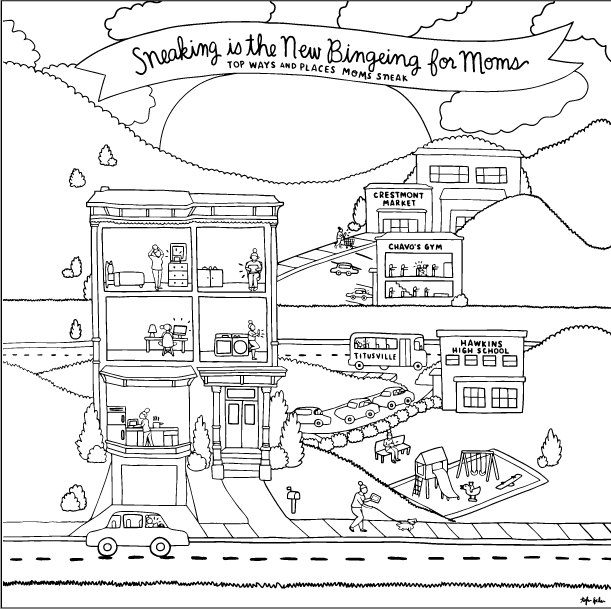 Click here to download your own Momsneak coloring page.
Where do you momsneak? Let us know in the comments below!