Trying to find the best Christmas movies on Netflix Canada? We've got you covered with the best Christmas movies on Netflix right now, from Elf to Scrooged and more.
It's holiday time here. The tree is up (finally!), we're bustling around buying presents, and some tasty holiday treats have made it into the house, like these yummy strawberry thumbprint cookies, our favorite thumbprint cookies with icing or these cute Rudolf the reindeer cookies.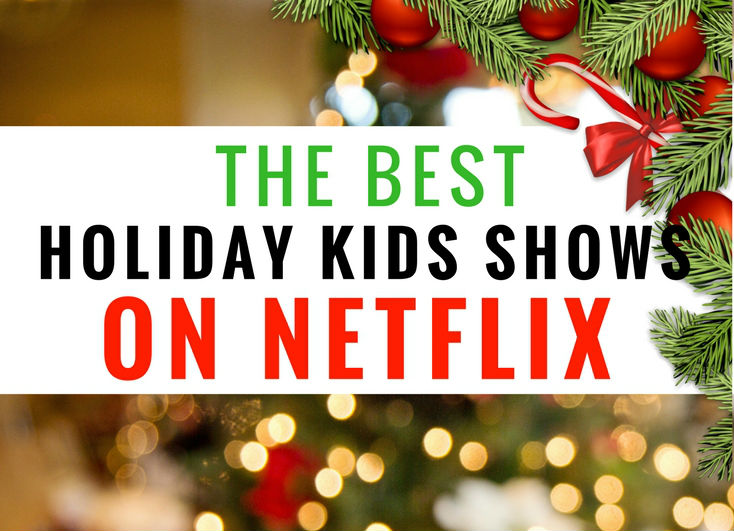 Next up, we'll be snuggling into some cozy blankets, and enjoying a few relaxing nights in for the holidays.
In that spirit, we've found the best family friendly shows on Netflix Canada this Christmas. Ready? Set! Stream!
We've included the best Christmas movies on Netflix Canada, of course, but there are also a few picks here for the best family Christmas TV shows as well.
Having trouble deciding? Check out our Netflix roulette wheel craft for the kids.
Christmas Movies on Netflix Canada the Family will Love
Elf
Buddy the Elf's infectious love of Christmas is one of the very best parts of this movie. It's silly, sometimes funny, and a modern Christmas classic.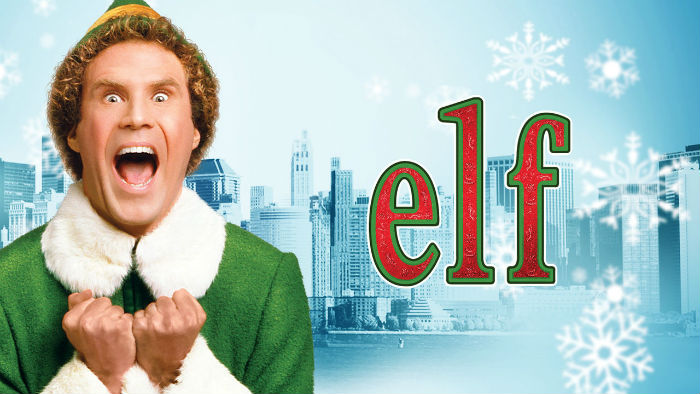 Trolls Holiday Special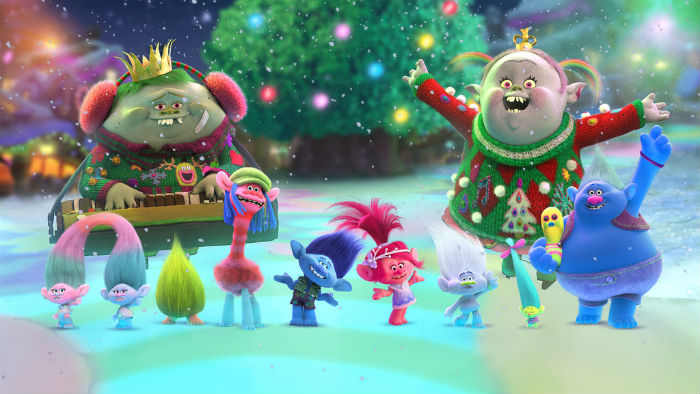 We've heard great things about the Trolls Holiday Special from some other Moms, so this one's next on our holiday streaming list.

A Christmas Prince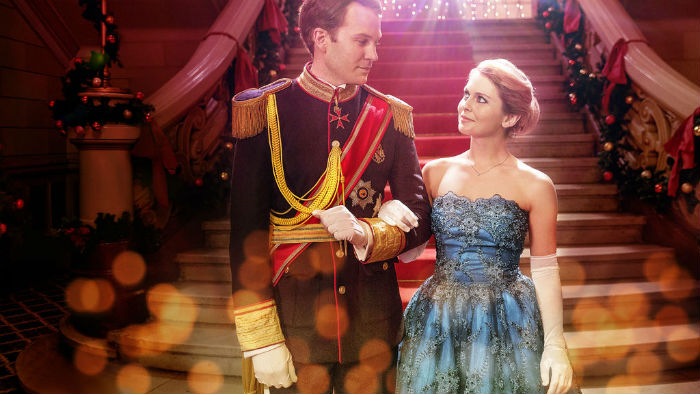 OK, so this is deeply cheesy and hokey, but if the holidays aren't the time for that, I don't know when it will be.

To the 53 people who've watched A Christmas Prince every day for the past 18 days: Who hurt you?

— Netflix US (@netflix) December 11, 2017
The Christmas Inheritance
This is a story about a spoiled young woman who learns the value of work and family. Better for pre-teens and older kids.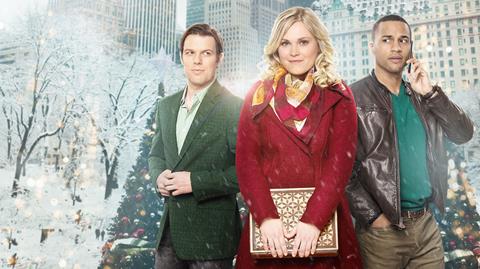 Dreamworks Home: For The Holidays
There's really nothing not to love in this instant classic from Dreamworks.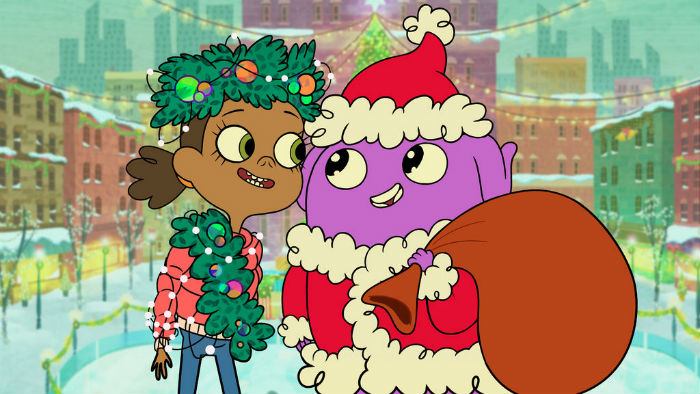 Scrooged
With a PG rating, this is best for older kids and teens. This is one of our family's favorite Christmas movies, and it's always a pleasure to watch Bill Murray's adaptation of this classic.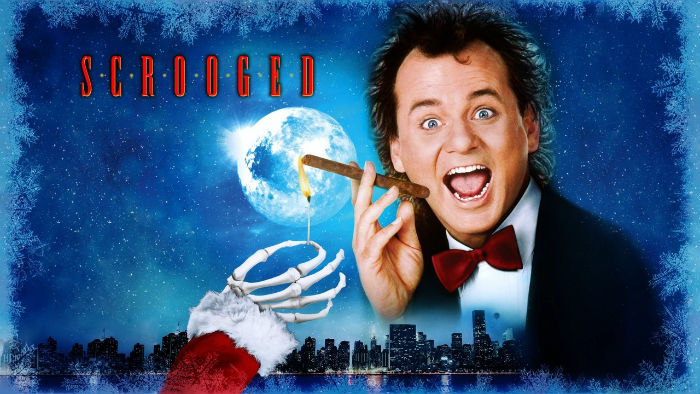 The Christmas Chronicles
This was a new addition to Netflix in 2018, with the fantastic Kurt Russel playing Santa, and Goldie Hawn as Mrs. Clause. It's typical, schlocky Christmas fare, but made entirely watchable by its stars. Here's what you're in store for: Siblings Kate and Teddy Pierce plan to capture Santa Claus on Christmas Eve. When the plan goes awry, the kids join forces with a somewhat jolly Saint Nick and his loyal elves to save the holiday before it's too late.
A Very Murray Christmas
Bill Murray start in this quirky Christmas romp directed by the fantastic Sofia Coppola, who directed Lost in Translation. It's a musical comedy that's definitely not for everyone, though I liked it a lot. Check out the first 10 minutes to see if it's for you.
A Storybots Christmas
This one's adorable. Watch as the Storybots search for Santa Claus, who's gone missing. Perfect for little kids.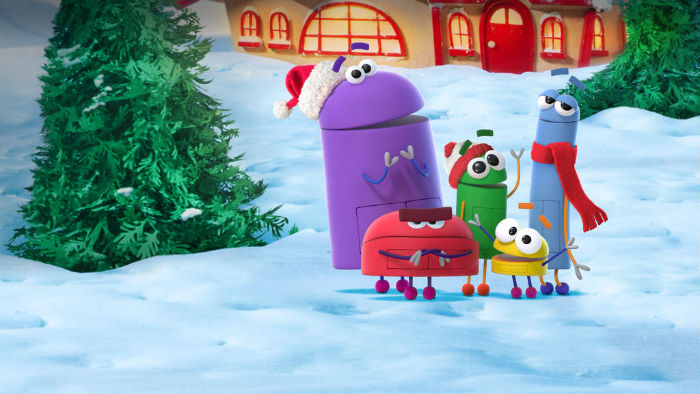 Other Christmas movies on Netflix Canada
Here are a few of the other titles on Netflix Canada this Christmas:
The Princess Switch
Christmas Inheritance
Holiday Calendar
A Christmas Prince
Christmas Wedding Planner
Once upon a Holiday
The Holiday, starring Cameron Diaz and Kate Winslet, is a tried and true holiday classic in our house.
Love, Actually is one of our very favorite Christmas shows, and makes an appearance on Netflix Canada again this year.
For adults only fare, check out the highly inappropriate and absolutely hilarious Office Christmas Party.
Do you have any holiday favorites to share? Let us know in the comments!