When my son was tiny, it was easy to connect with him.
In fact, it often felt like we were too connected, especially when his tiny fingers poked under the bathroom door, and I'd hear his little voice asking when I was going to be done.
These days, my now 11-year-old boy definitely doesn't spend his time waiting outside the washroom for me. Far from it. He's usually busy at school, at a sleepover with a friend, playing video games, reading, or doing one of 10,000 other things that occupy 11-year-old boys.
These days, it's me who's searching for a connection with him. I want to make sure that we stay close, so when those teen years come, communication between us is natural and easy.
Now that he's 11 (almost 12), we're finding a common ground in our Netflix choices. As a tween, he's starting to choose more mature shows.
A little while ago, I sat down beside him on the couch as he watched The Hunger Games, and grabbed some of his favorite snacks. We gasped together as Katniss volunteered, and wondered at her skill with the bow and arrow. Even better, after the show, we chatted about whether our world could ever be like the one in the movie.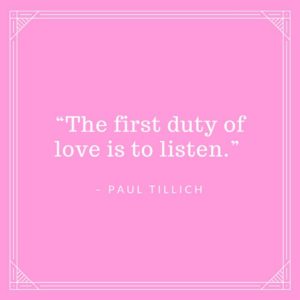 Of course, sometimes we do bond over shows I love. There are some days that I really just can't deal with watching a cartoon or a show about superheros.
Those days, I love to put on a classic show that I love, like Star Trek: The Next Generation (all seven seasons are available on Netflix Canada!). My son loves sci-fi, so this is a hit. It also gets him asking me a lot (and I mean a lot) of questions about the show. We even have a few nerdy inside jokes that have come out of watching the show together.
It seems I'm not the only one who bonds with their teens over great shows. Check out this sweet video from the folks at Netflix about bringing teens and parents closer by watching together.
There are a couple of things that I've learned about listening to my kids. We're not perfect, far from it in fact, but we're learning as we go together.
Don't force the conversation. If your kid doesn't want to talk, let them be for a bit. Sometimes the best way to listen is just to be quiet.
Don't control the situation. Don't make your kid switch to a show you like. Just sit with your kid and get a glimpse into his or her world.
Do be open, and as non-judgmental as possible.
A recent Netflix study reveals that getting closer to your teen may be as easy as watching their shows together. Feeling close to teens is definitely a problem, with 70% of parents wishing they had more to talk about with their kids. A huge majority of Canadian parents (82%) are already watching teen shows to feel closer to their kids, while 74% of teens worldwide are interested in talking to their parents about shows they watch.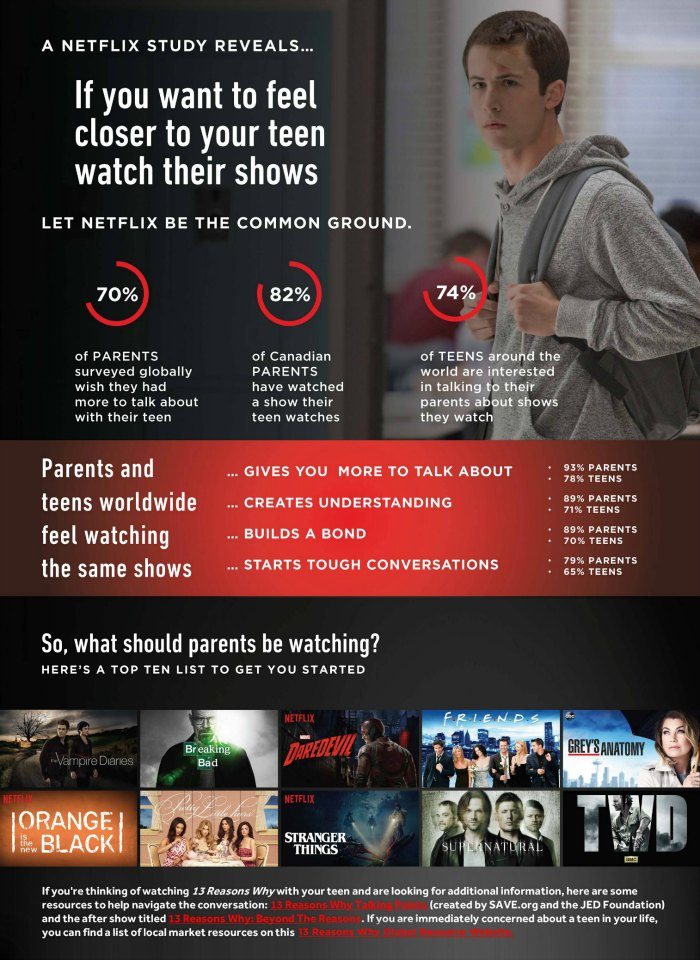 If you're looking for some more inspiration for connecting with your tween or teen, Netflix has even come up with a helpful guide for what shows to watch.
Are you trying to have a tough conversation about peer pressure? Try watching Pretty Little Liars together. Do you want to find more in common, by finding something to binge watch together? Queue up Gilmore Girls.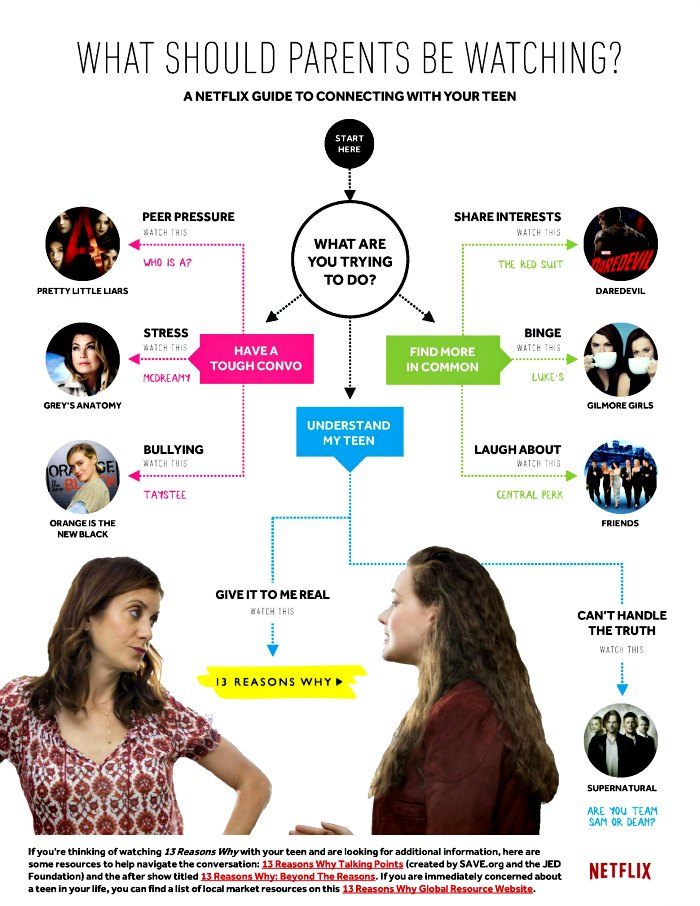 There are some fantastic new titles coming out in May in Netflix that would be perfect for bonding with your teen. Check them out!
The Fault in Our Stars
Debuts May 1 on Netflix Canada.
This stars Shailene Woodley, who's a quickly rising star in Hollywood. You may remember her from her long run on the popular TV series, The Secret Life of the American Teenager.
Break out the tissues for this one, it looks like it will be a real tearjerker.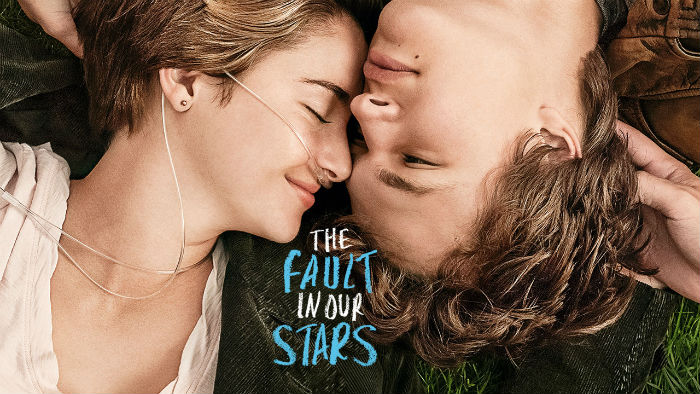 Spirit: Riding Free
Season 1 starts May 5.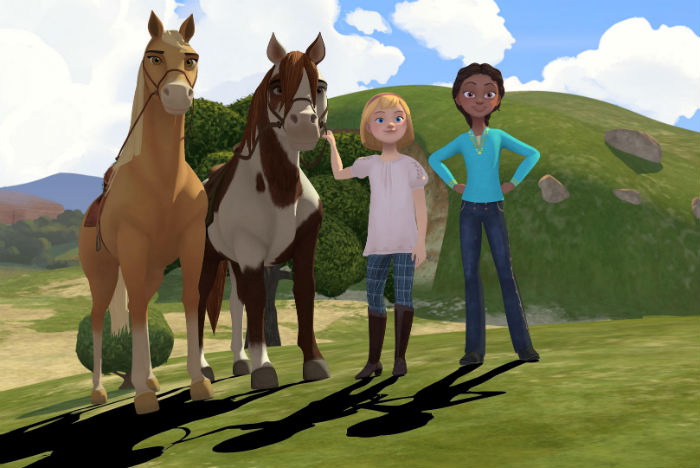 All Hail King Julien: Exiled
Season 1 starts May 12.