Looking for some great Netflix shows to watch in 2018? Read on, we've got some great picks!
To know us is to know that we really love to stream.
It's pretty obvious we're huge Netflix fans. Belonging to the Netflix Canada #StreamTeam – one big hint, lol. We've also declared our love by sharing great tips on how to momsneak your favorite shows, told you all about our Netflix cheating habits, and even made this awesome Netflix spin wheel to stop streaming squabbles.
Netflix shows to watch in 2018
Now… wait for it… we're going to spill all the great shows we're looking forward to streaming in 2018.
Altered Carbon
I'm going to let my personal sci-fi nerd flag wave high and proud with this pick. If you like Black Mirror, this is a great next step into sci-fi. I'm a huge cyberpunk fan, starting with my love of Neuromancer, by William Gibson, which came out way back in the 1980's. So, Altered Carbon is a must watch for me.
It's a fast paced cyberpunk series set in a future where human consciousness can be downloaded from body to body. It's dark, gritty, and based on the bestselling novel by Richard K. Morgan.
You can watch starting February 2.
Fair warning, it's not for everyone, but if you love it, you'll really love it.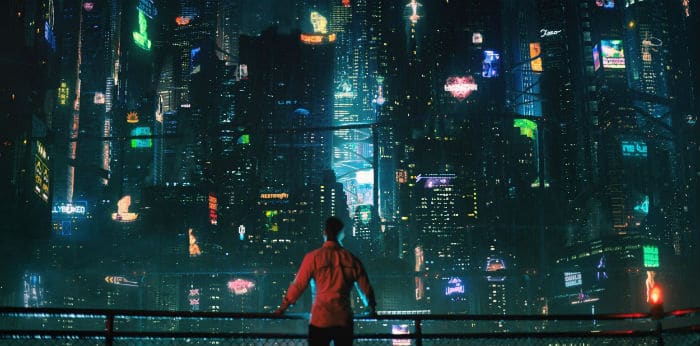 Riverdale
OK, I had to admit I was a little dubious of this spinoff of the Archie comic series when it first came out.
We're two seasons in, and it's become one of my favorite new shows. The cast is absolutely on point, and the story line is dark, interesting, and full of surprises.
Highly recommend. You'll be bingeing this one in no time.
Watch Riverdale here.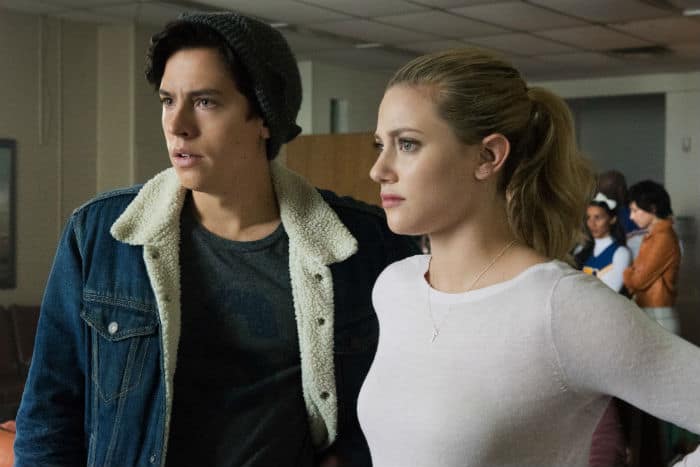 Santa Clarita Diet
Speaking of addictive, this Netflix original is one of my personal favorites.
It stars Drew Barrymore as a timid suburban real estate who dies, and then her life takes a dark turn.
This is dark comedy at it's best.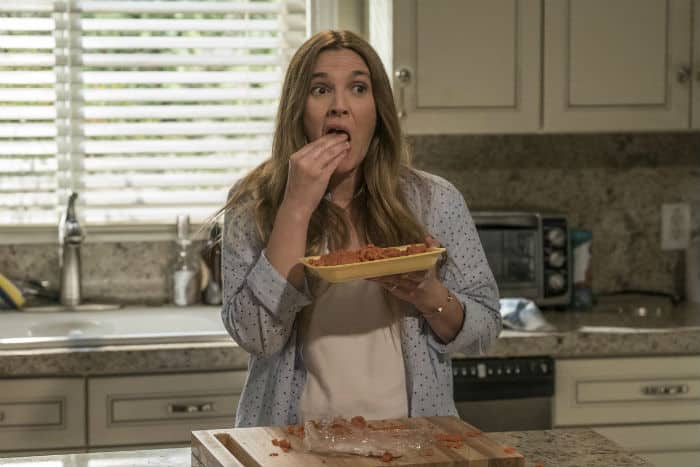 Queer Eye
Back in the day, Queer Eye was one of my favorite indulgences.
The original crew had a fantastic, sometimes contentious, relationship and never failed to entertain and inspire.
It looks like Netflix has weaved their usual magic and captured the positive, uplifting spirit of the original with a new Fab Five.
Can't wait to check it out!
Watch it here starting February 7.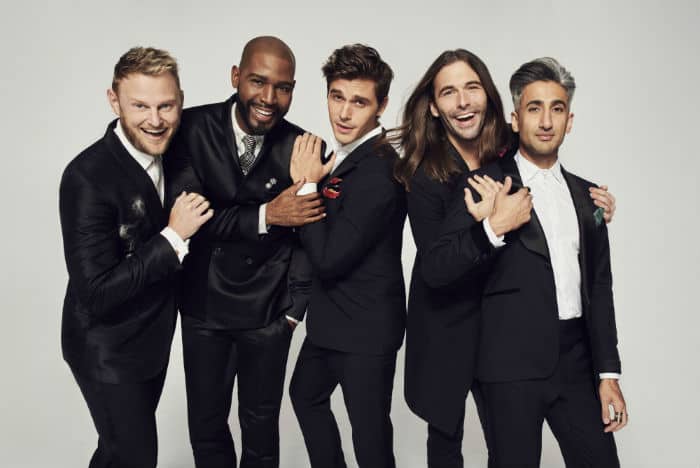 Seven Seconds
Dark and moody, this crime drama stars Regina King, and tackles tough topics like race relations and law enforcement.
If it's anywhere near as good as the trailer, it's sure to be a huge hit. It starts February 23 on Netflix Canada.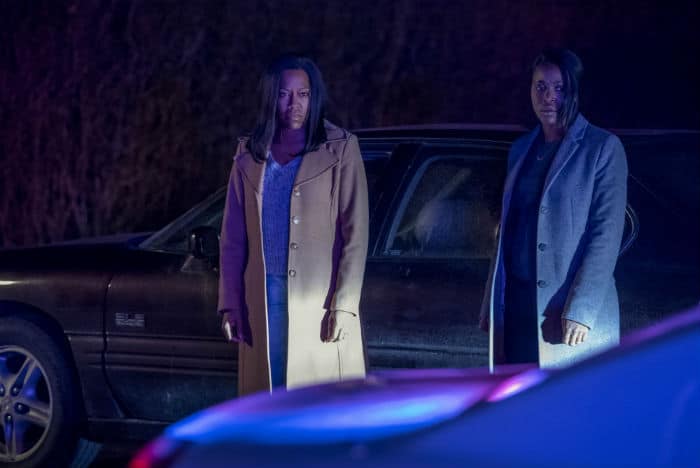 2018 Kids Netflix Shows to Watch
Here are some of our top picks for 2018 for the kids.
Llama Llama
Hands up if you've read Llama Llama to your kids. It's catchy, fun, and kids universally adore it.
If you haven't need Ludacris freestyle rap this yet, check it out. Love!
Netflix has created a brand new animated series that's all about friendship, fun and learning new things. The kids will love it!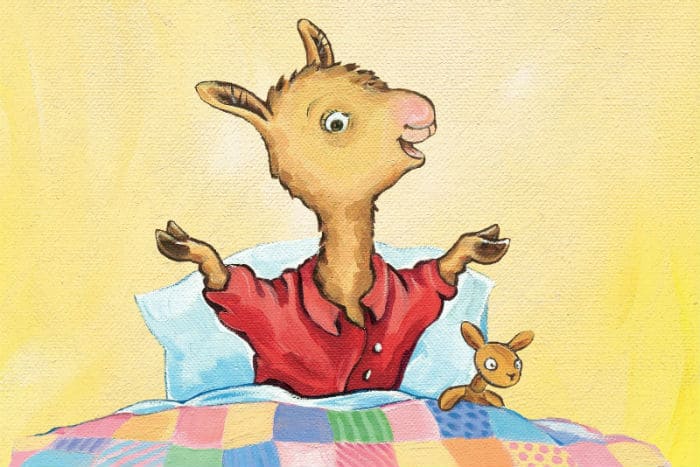 Trolls The Beat Goes On!
Who grew up with the Trolls?
I know I did, and my little one's lucky enough to have had Netflix to fuel her love of all things Trolls.
We'll be watching Trolls: The Beat Goes On! as it picks up right where the hit movie left off, following the adventures of Poppy, Branch and all their Troll friends.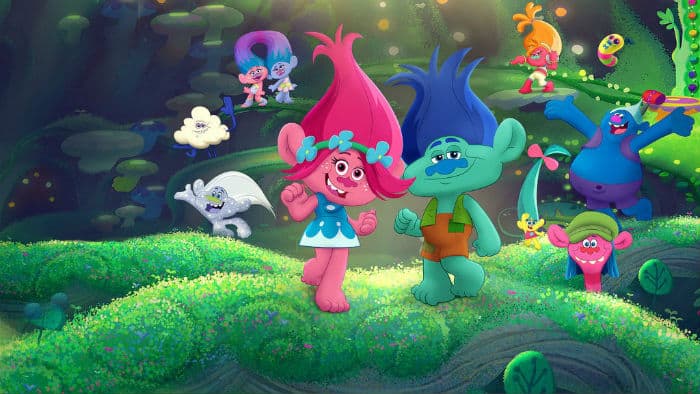 The Adventures of Puss in Boots
Who's our favorite big-eyed animated pussycat? You got it, it's Puss.
We've loved Puss since his first appearance in Shrek, and the animated The Adventures of Puss in Boots is a great addition.
It's already on season six, so there are plenty of shows for your little ones to binge on.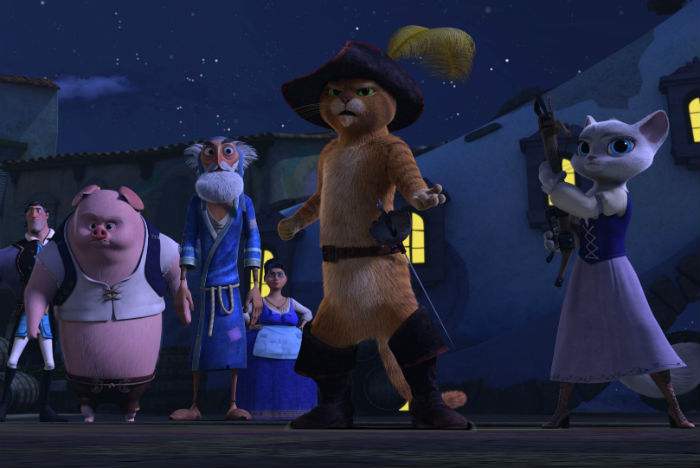 One Day at a Time
I grew up watching this show, so it brings back some great memories.
Even better, this reboot has some teeth, and tracks some tough issues like TPSD, LBGT issues, immigration, and sexual harassment. It does it with honesty and keeps it funny the whole time.
Worth a look, and it's rated PG, which means you can watch with the kiddos.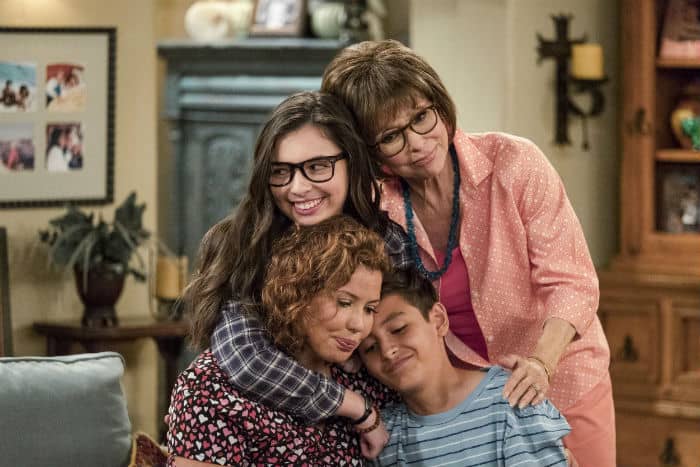 Looking for some more great shows? Check out what's new on Netflix below!
Tsunami warnings, bomb cyclones, 3 hour PTA meetings… so many reasons to stay indoors and see what's new on @Netflix_CA in February https://t.co/OUB9UjtLNI #StreamTeam #ad

— TheParentSpot (@ParentSpot) January 23, 2018
What's on your watch list for 2018?