This post is in partnership with Beech-Nut® Naturals™ .
As Moms, we want to give our babies what's best for them: natural, wholesome foods that are packed with healthy ingredients and great flavor.
As an older Mom, I remember well what it was like to have tiny ones in the house.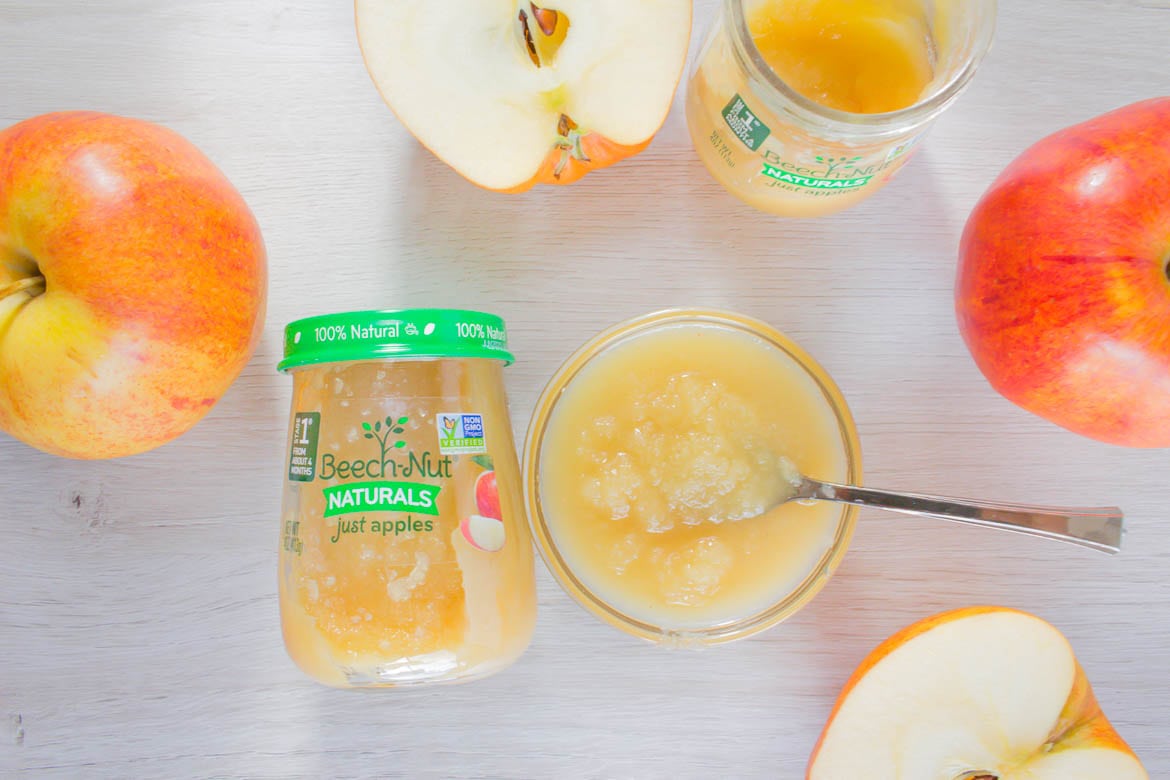 So, I partnered up with the folks at Beech-Nut® Naturals™ to host a fun MommyParty. We shared jokes, laughed at the ridiculousness that is parenting, and enjoyed some fun, relaxing time together.
We even we got to taste test some of the real food for babies™ that Beech-Nut® provided.
Spoiler alert: This Beech-Nut® baby food is actually really tasty.
I hadn't had a chance to try the Beech-Nut® Naturals™ Simply Apple before, and I wasn't sure if I'd like it, since I'm normally not a fan of apple. Honestly, it's delicious! I'd feed it to my little one in a second. In fact, I have to admit to sneaking more than one or two (well, maybe three…) spoonfuls. That's tasty, wholesome stuff!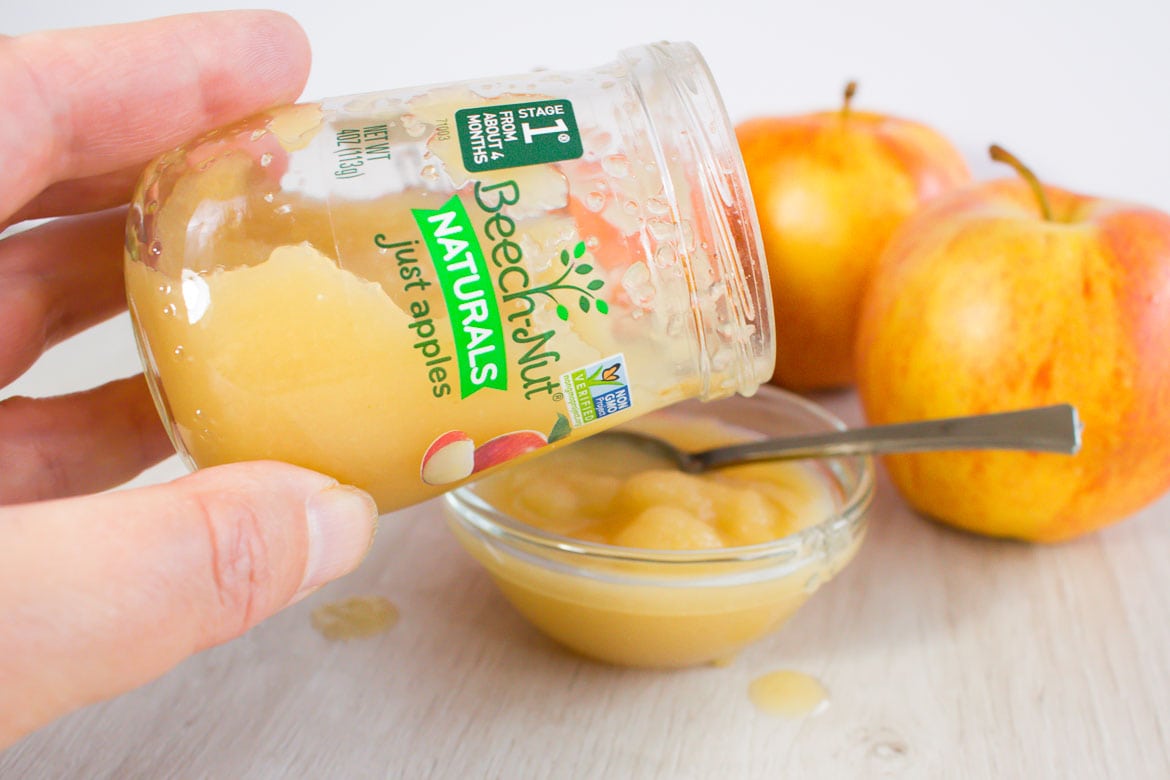 If you haven't tried Beech-Nut® Naturals™ before, here's what you need to know. Beech-Nut® is a small company in upstate New York (yay for North American made!) with only 300 employees. The Beech-Nut® Naturals™ line was created with input from real moms and dads who wanted simple, natural ingredients just like they would use at home, with nothing artificial. I love that!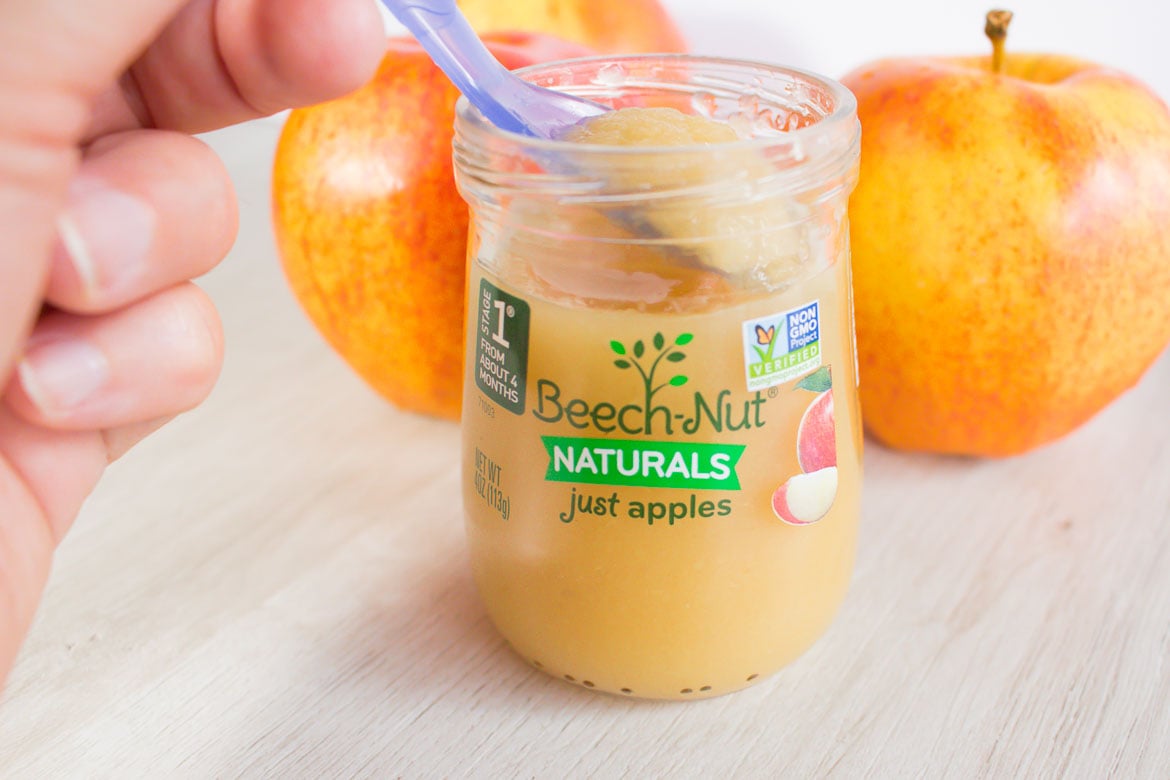 Because of this input for real moms and dads in their kitchens and home, Beech-Nut® Naturals™ is inspired by homemade. It's real food for babies™, that's 100% natural, and made with real ingredients.
Love organic? Beech-Nut® Naturals™ are also available in organic. We love organic baby products too!
There's a great assortment of flavors available at your local grocery store. You can find them in the baby isle – just look for the distinctive "honeypot" jar with the green cap!
Want to learn more? Visit Beech-Nut's website to explore the range of flavors and check out their toddler snacks and pouches, too!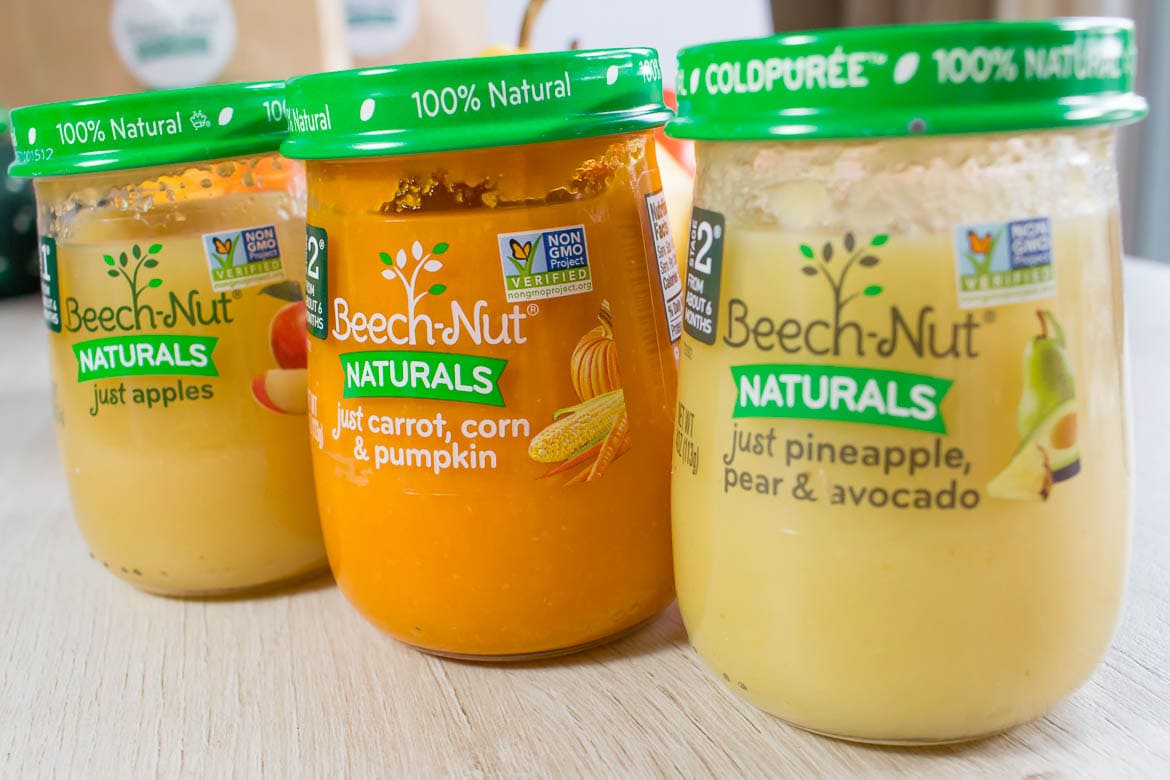 Beech-Nut® Naturals™ was kind enough to send over a few flavors for us lucky moms and dads to try at our MommyParty. I really loved the just apples flavor, and the others: just carrots, corn, and pumpkin, and just pineapple, pear, and avocado were just as yummy. Moms, dads and babies all agreed they were delicious!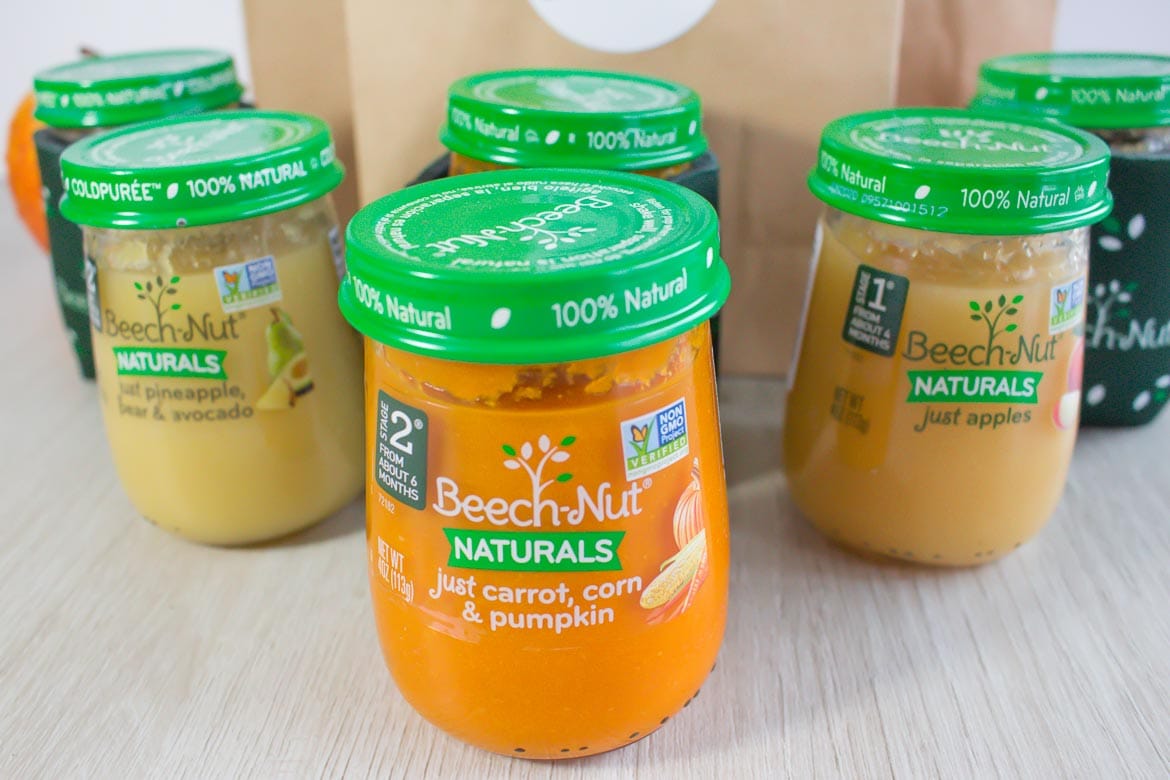 We had a blast, at our party, with enough great food (including this tasty low carb Greek yogurt fruit dip recipe with peanut butter!) and enough great conversation to last a long while!
Oh, and I forgot to mention the games! Beech-Nut® Naturals™ bingo was a lot of fun!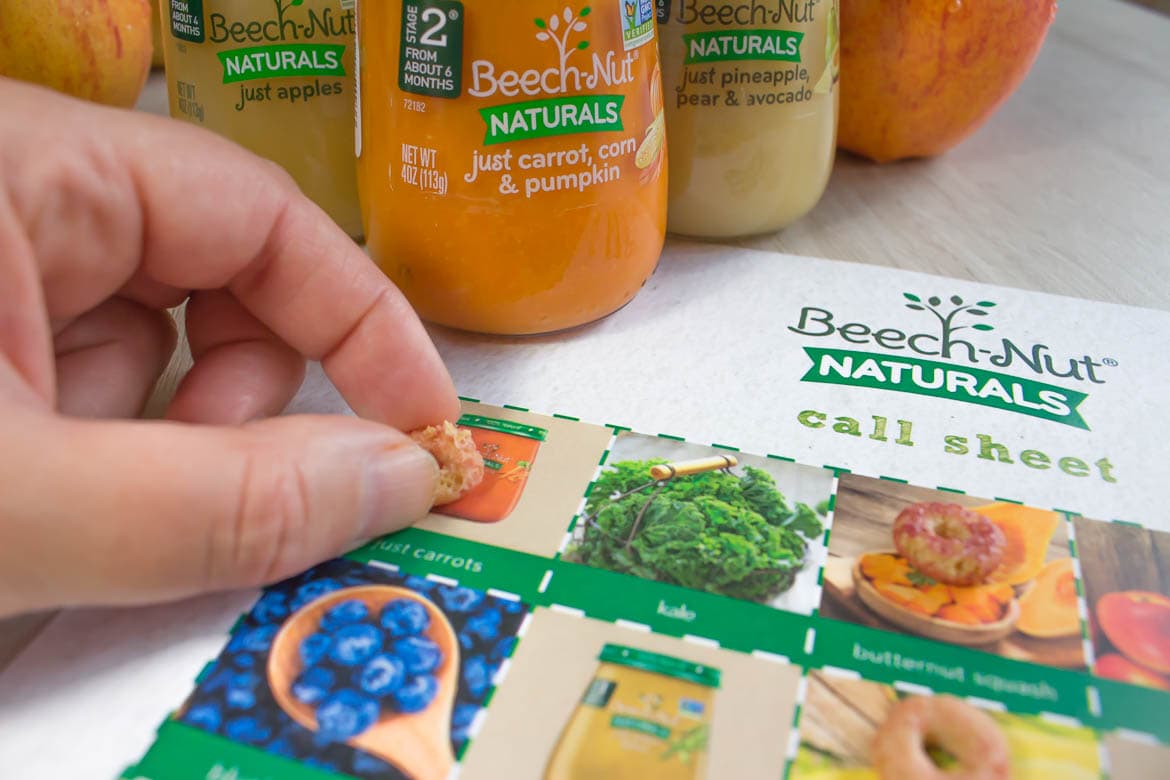 At the end of the party, we sent our guests home with a wonderful swag bag from Beech-Nut® that included samples of Beech-Nut® Naturals™ puree jars (which was a huge hit), plus baby jar koosies drink holders, and a recipe card for a yummy sticky "baby handprint" cookies.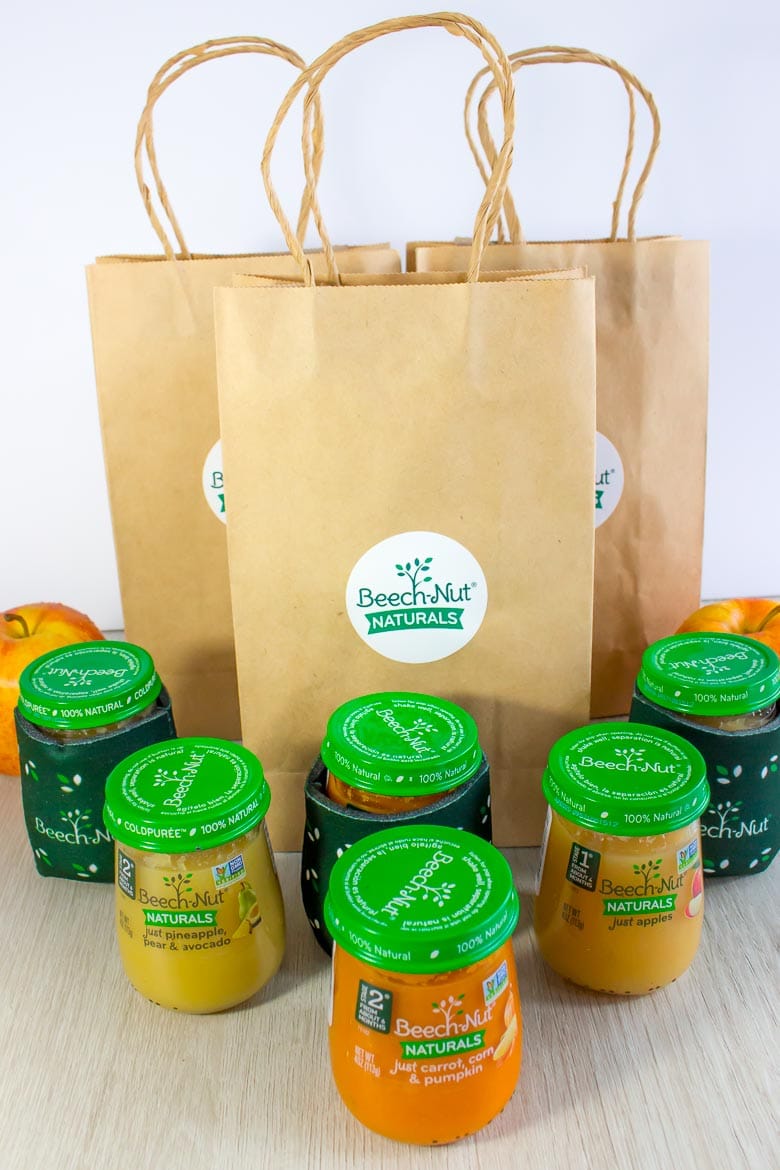 Have you tried Beech-Nut® Naturals™ yet?