These Rice Krispie pops are the easy, fun recipe you've been looking for.
You can even get the kids to help. They'll love pitching in, and they'll definitely the sweet, crunchy taste of these Rice Krispie treat pops.
Now, my family loves sweet treats as much as the next person. Well, maybe more than the next person, if I'm being totally honest. We have no problem eating up a big batch of these, washed down with ice cold milk.
I haven't made these for a party yet, but they'd be a fantastic hit at any kid (or adult!) birthday party.
We used pink and red sprinkles to make a Rice Krispie Valentine's treat, but you can use any color of sprinkles to customize yours!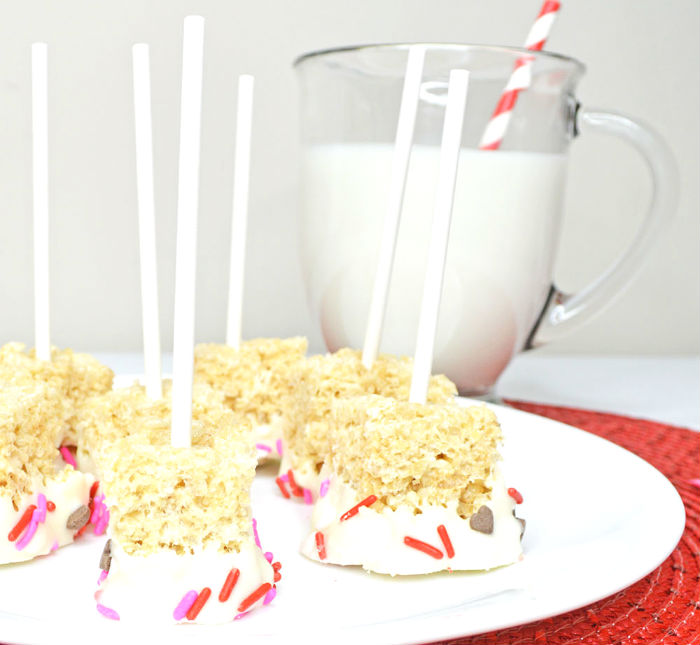 This recipe makes quite a few pops – around 30 to 40 in total.
If you don't want to make that many Rice Crispy cake pops, don't worry, this recipe is easy to adjust. Just half recipe ingredient amounts to make a smaller batch of 15 to 20 treats.
Easy Rice Krispie Pops Recipe
Here's what you'll need to make these cute little Rice Crispy pops!
Ingredients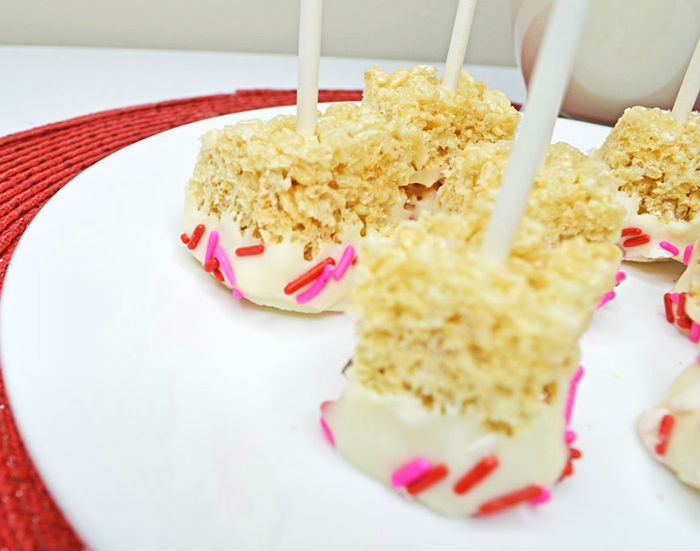 Directions
Start by spraying a 9 x 13 inch pan with cooking spray.
Melt butter on medium low. Add marshmallows and stir until melted.
Take the marshmallow and butter mixture off the heat and mix in Rice Krispies.
Pour Rice Krispies and butter/marshmallow mixture into the 9 x 13 pan. Push mixture into the pan using your hands.
Refrigerate for an hour.
Cut Rice Krispie treats into small 1 inch squares. Push a lollipop stick into the center of each square.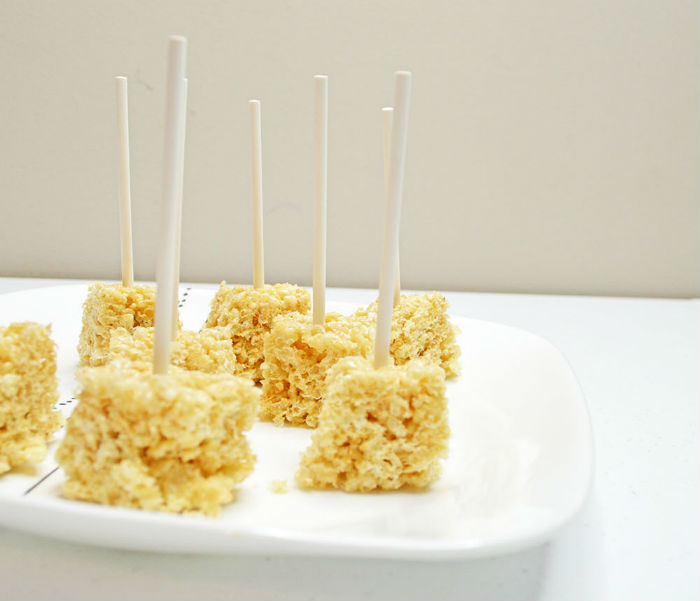 Melt chocolate on 30 second intervals in the microwave, stirring well in between.
Dip krispie pops into the melted chocolate.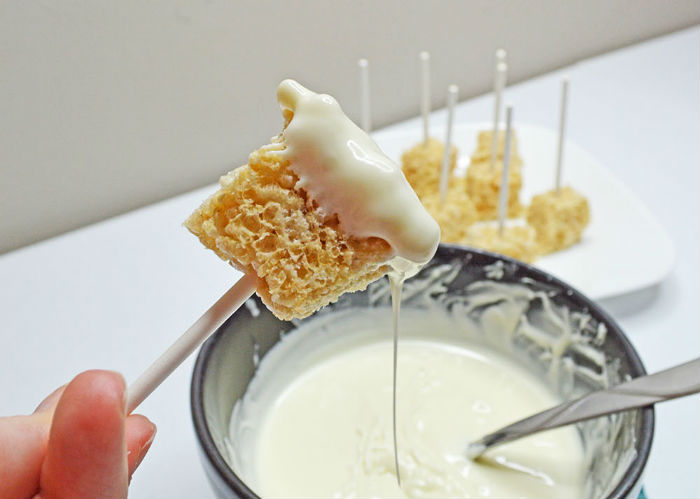 Next, add sprinkles, and place onto parchment paper.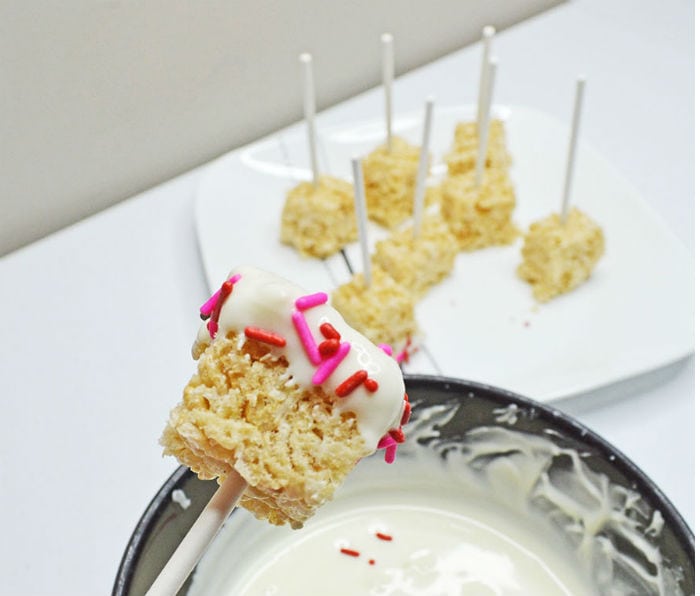 Place the pops in the refrigerator for about an hour to set.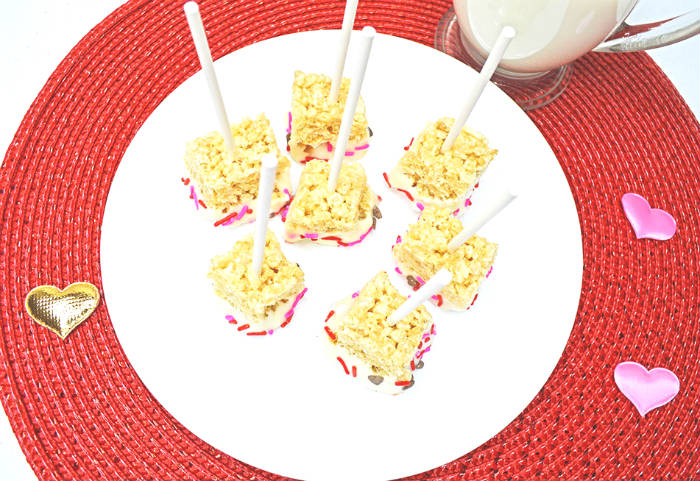 Looking for some more yummy dessert recipes? Check out our thumbprint cookies or tasty never fail chocolate cupcake recipe.