As a mom of two kids and a small business owner, it's sometimes hard to stay healthy with all of the demands on my time. I'm constantly on the go, whether it's picking the kids up from school, making recipes, taking photos for the blog, or doing the thousand other things I need to do.
As a vegetarian for over 20 years, I have the extra challenge of making sure that my health habits fit with my vegetarian lifestyle. Eating a lot of seafood to keep my omega-3 intake up isn't in the cards for me, for example.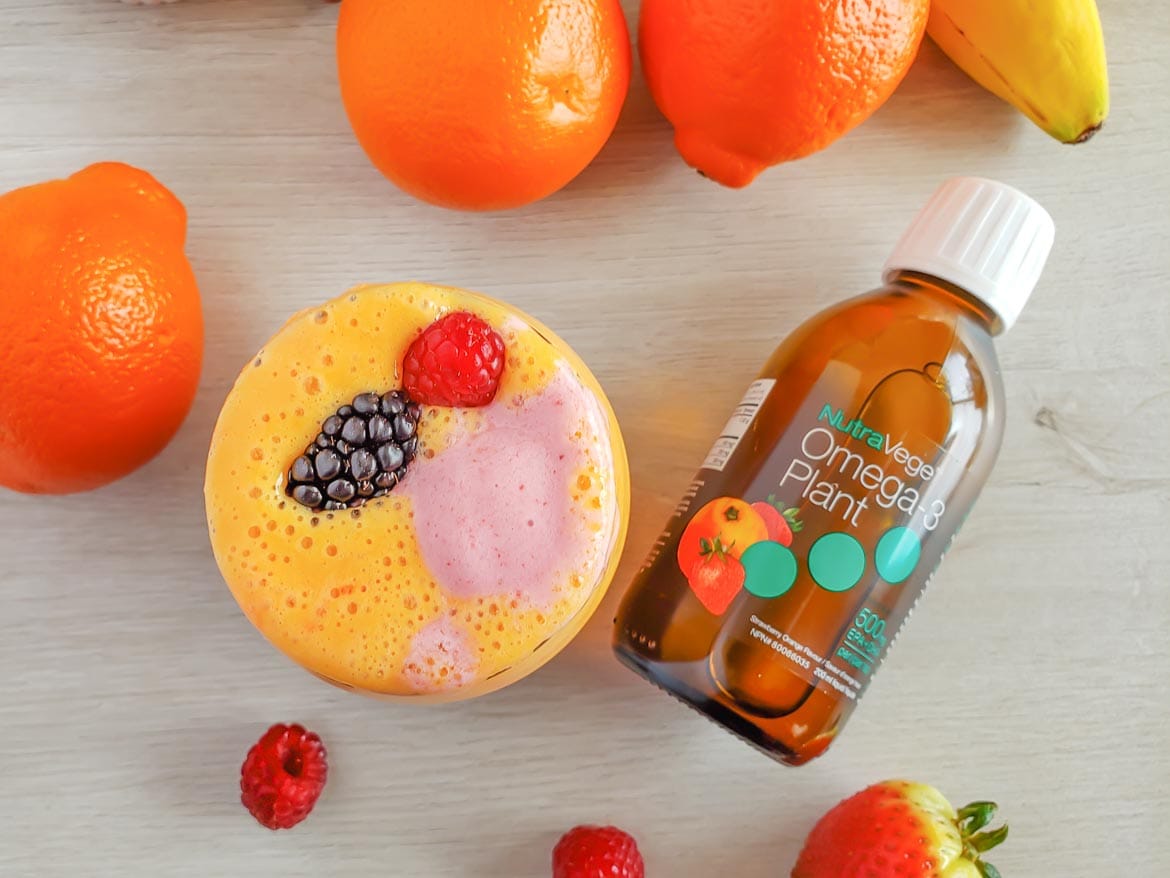 Create healthy routines
What's helped me a lot is to create healthy routines.
I start my day with a cup of warm water with lemon, and follow that up with 20 minutes of exercise. Some days, I do yoga, some days I go for a walk, and some days I get ambitious and do a cross-fit style workout.
After that, it's time for a healthy breakfast to start the day. I'm not a morning person, so it's never a huge feast. Most days, I enjoy a tasty fruit smoothie, made from scratch with fresh fruit, added protein, and no added sugar.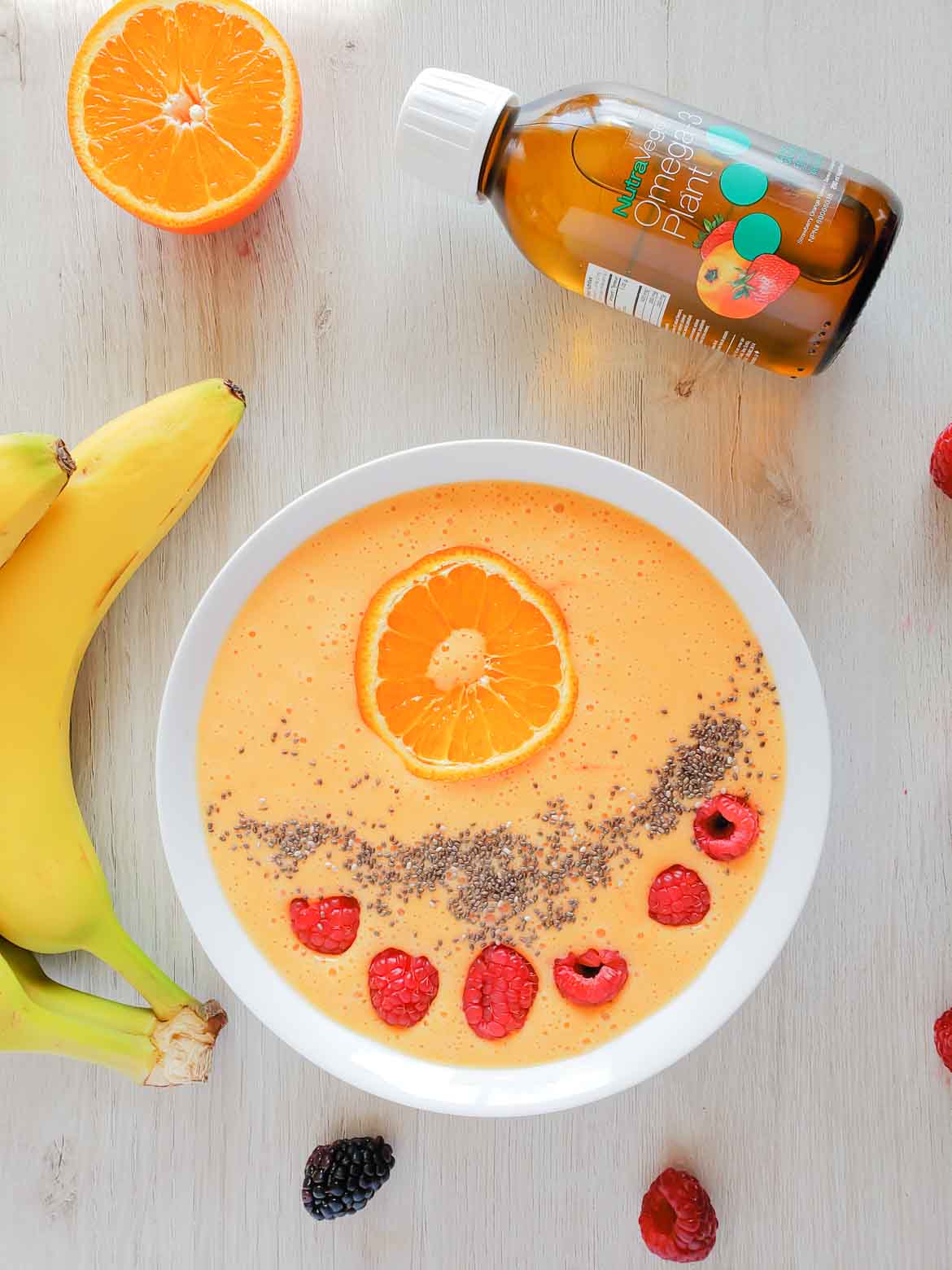 Stacking habits for better health
As time goes on, I try to add more healthy habits to my routine, by stacking one habit on top of the other. That way, one good habit can turn into two or three healthy habits.
I've recently partnered with NutraVege, a part of the Nature's Way and NutraSea family, to add a new supplement to my routine – the NutraVege plant-based omega-3!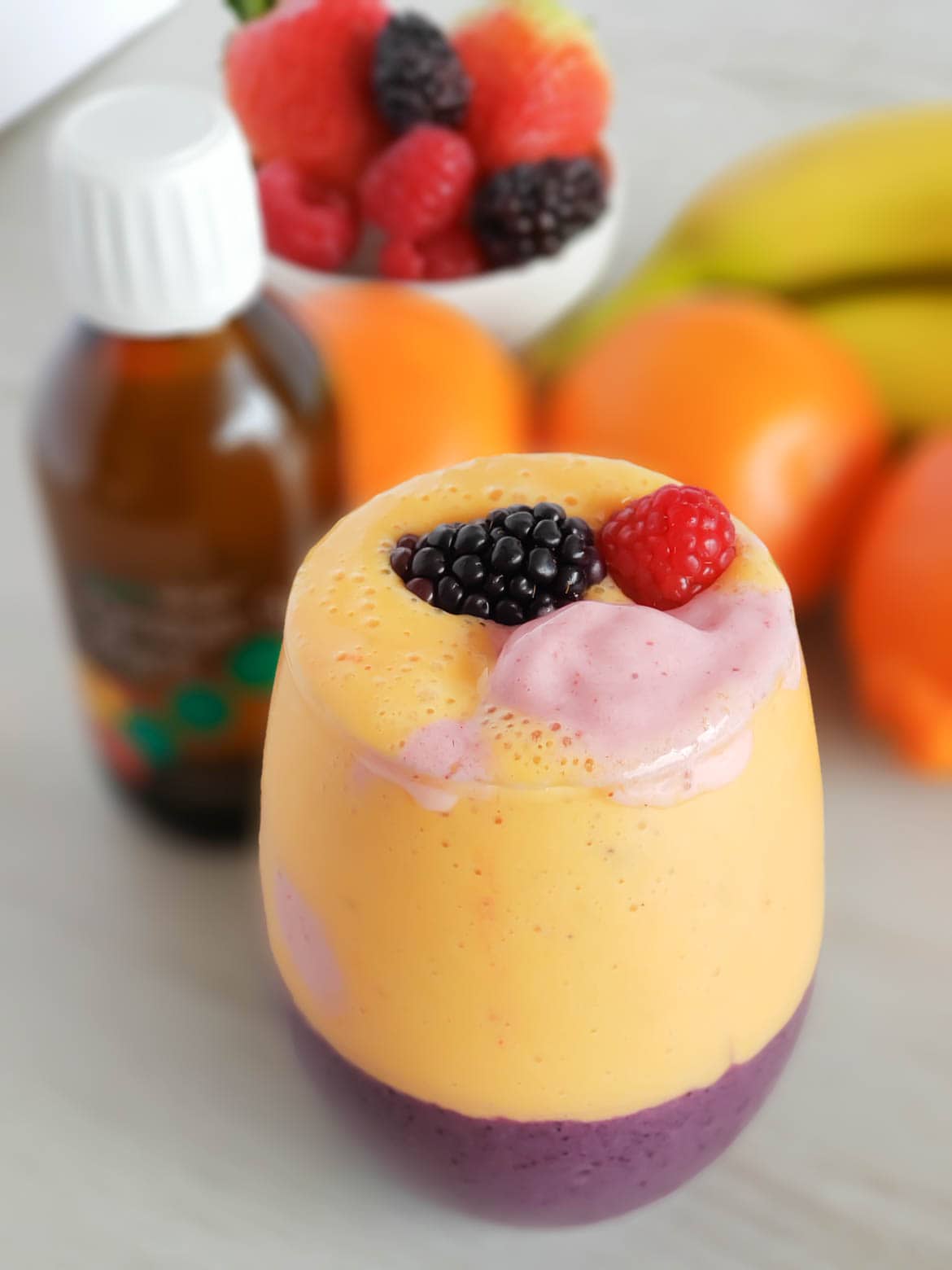 The easy way to add plant-based NutraVege omega-3 to my diet
Remember that delicious fruit smoothie? I've been working on adding omega-3 to the mix. It's an easy way to stay one more good habit on top of another good habit.
Since I'm vegetarian, it's a plant-based omega-3 for me. NutraVege is a plant-based omega-3 high in EPA+DHA. This is pretty cool – since NutraVege is derived from sustainably sourced algae, so it's ideal for vegetarians (like me!) or anyone who prefers a plant-based omega-3.
Using the Nutravege liquid is my favorite, since it comes in a variety of different flavours that help support maintenance of good health, like cranberry orange, grapefruit tangerine, strawberry orange, or lemon.
Looking for a great deal? Get 20% off all NutraVege products on Vitasave.ca with promo code NUTRAVEGE20. The code expires May 9, so hurry!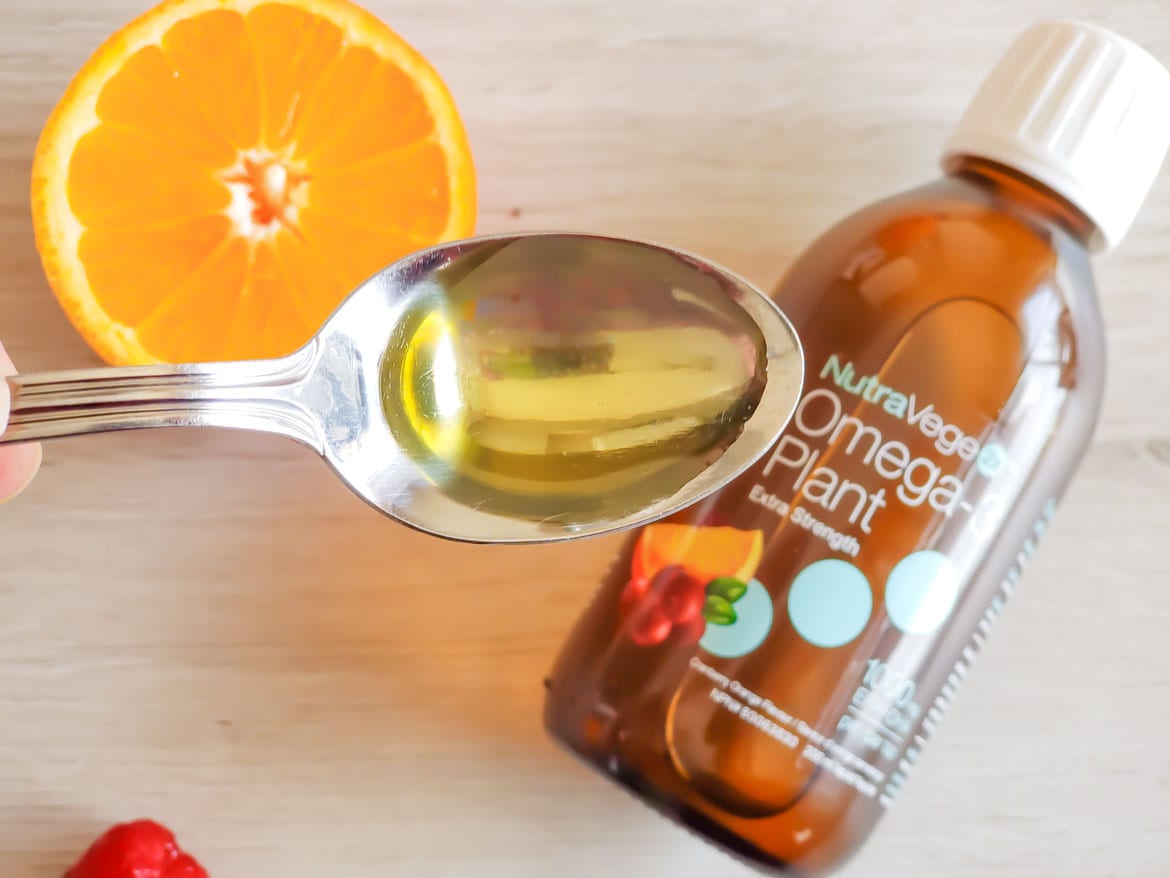 I just measure out the recommended dosage, and sprinkle it on top of my smoothie, or even mix it in. So convenient!
When I travel, or don't have time to make a smoothie, there's also a liquid-gel formula for when I need to grab my Omega-3 on the run.
We're off on a three week road trip soon, so having the liquid gels will be so convenient when I don't have access to my kitchen to whip up smoothies and smoothie bowls.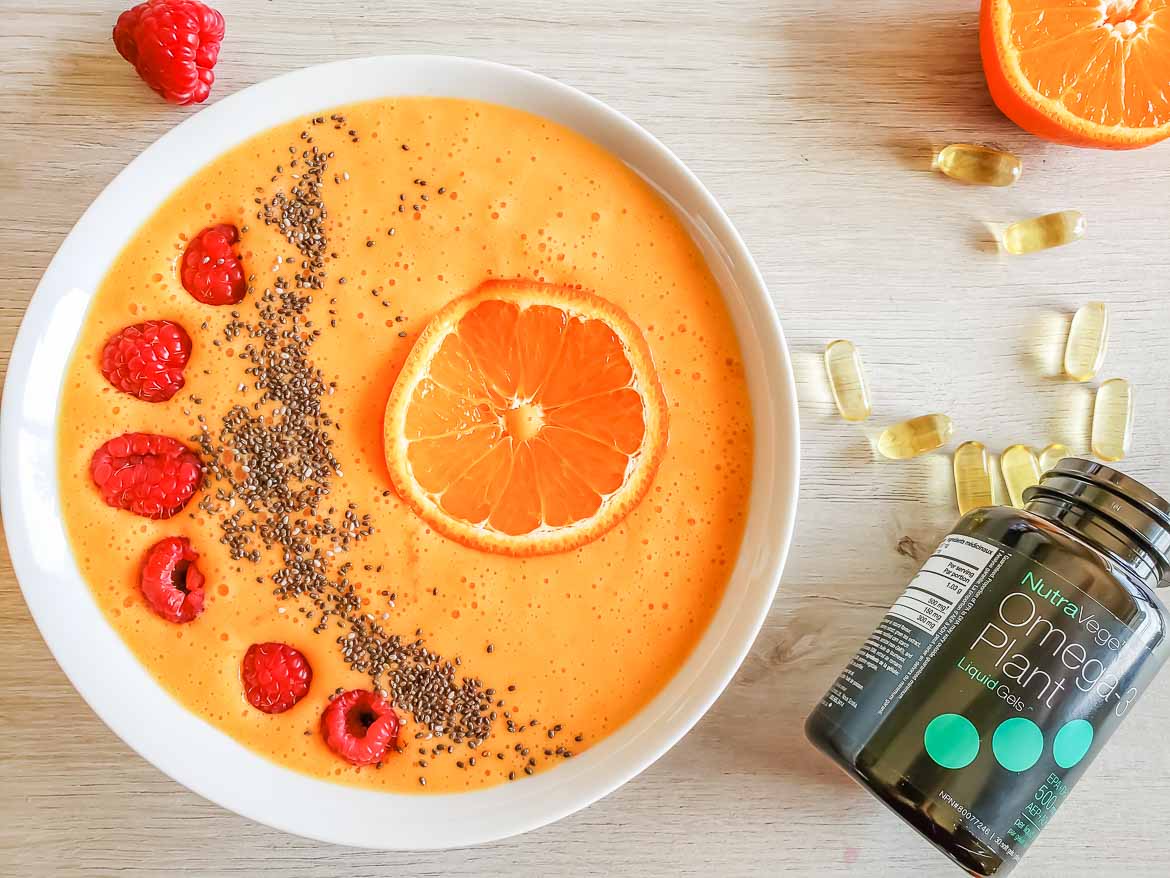 So why don't I just add a plant based food with natural omega-3s like hemp hearts or flax seed instead of a supplement?
Well, the body just doesn't convert flax and hemp seed oils with omega-3 as well as other sources of omega-3. Fax and hemp seed oils are sources of omega-3, however, they're a source of ALA rather than EPA and DHA.
Our bodies can convert a certain amount of ALA to DHA and EPA, but the process is inefficient, with less than a 5% conversion rate. That means that only about 5% of the omega-3 in flax or hemp seed oils is converted to EPA and DHA! There's a detailed explanation here.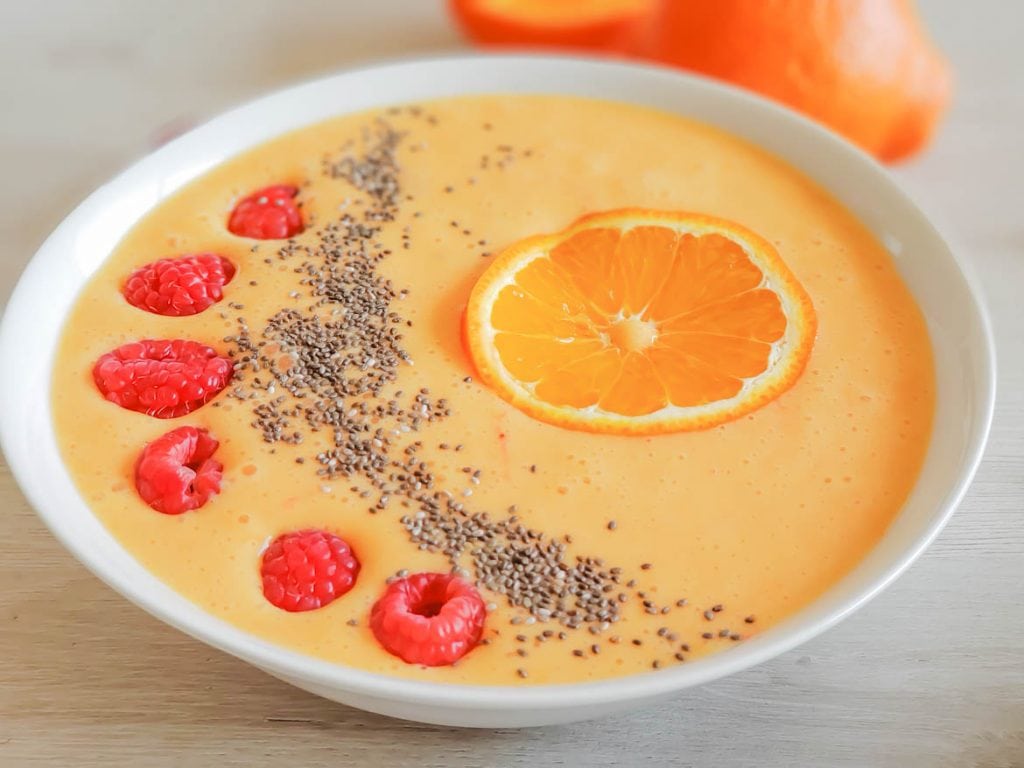 NutraVege is made from algal oil, which is a direct source of EPA and DHA.
Why NutraVege? A third party testing program analyses every NutraVege lot for purity and potency. That means that you know you're getting the highest quality omega-3 every time.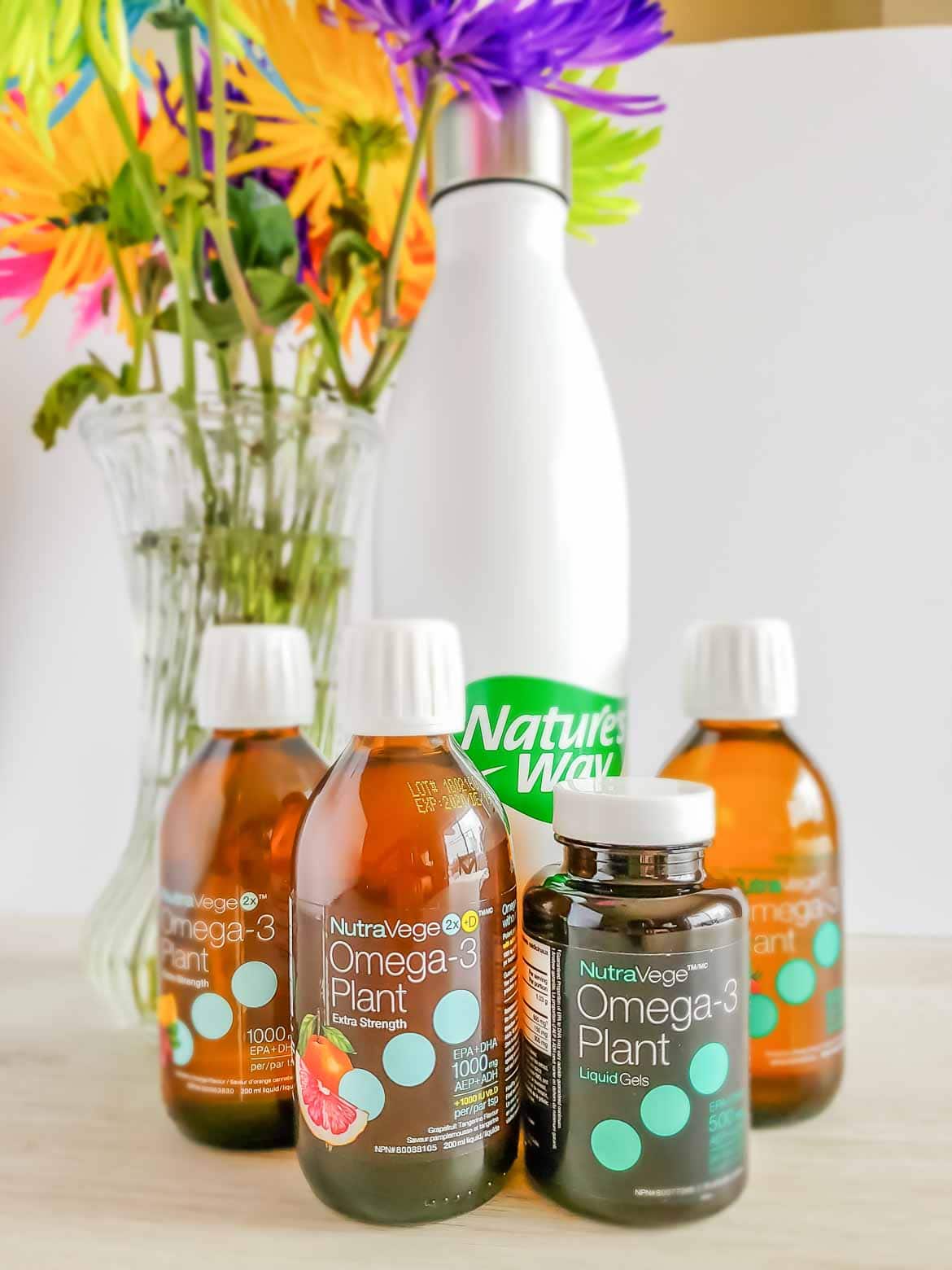 Contest!
Now, I get to do one of my very favorite things in the world – give you a chance to win!
Want to try NutraVege for yourself? We're giving away one bottle of liquid NutraVege Strawberry Orange 200ml (ARV $34.99). This is my favorite flavor – it's delicious mixed in a morning sunshine smoothie bowl.
Find out more about Nutravege here!
See the entry form for terms and conditions.
Now the best part – your chance to win!
So how do you enter? It's easy. Just enter in the widget below.
a Rafflecopter giveaway
Do you have a healthy habit you love? Let me know in the comments below. We'd love to hear from you!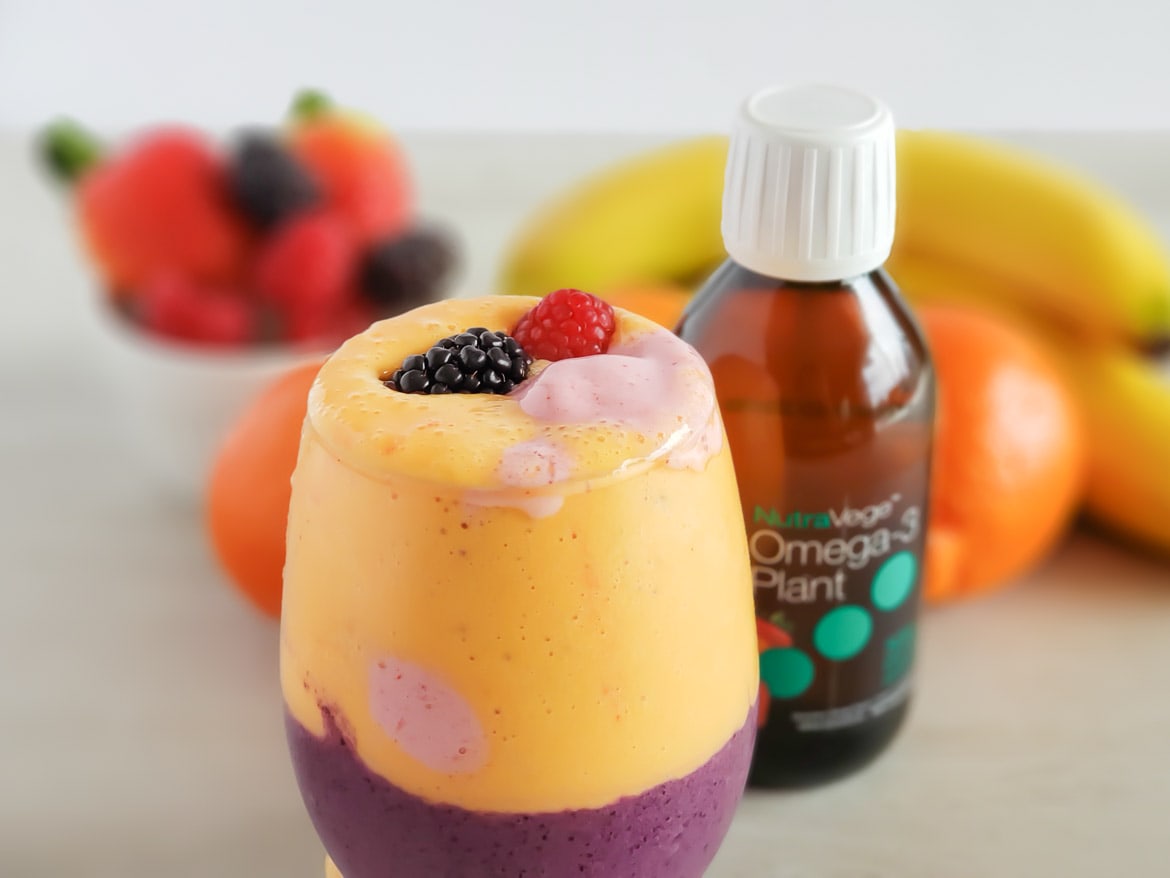 The Parent Spot is not responsible for prize fulfillment.