You know those Moms who pack a Pinterest-worthy lunch every day, complete with sandwiches cut out into cute little shapes and perfectly sized portions?
I am not one of those Moms.
I'm the Mom who's in the kitchen at 11:30 the night before school, wondering what the heck I'm going put into my kids' lunches for the next day.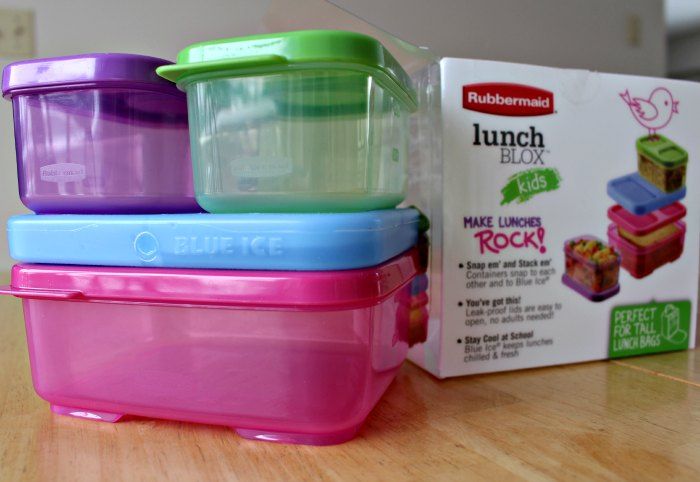 Because, you know, I have a LIFE outside of packing lunches for my little ones.
So when I got a chance to try out the cute little Rubbermaid LunchBlox Sandwich Kit I was happy.
See the Rubbermaid LunchBlox Sandwich Kit on Amazon here.
Rubbermaid LunchBlox Review
2019 Update! It's now almost five (!) years later in 2019, and we're still using this same set of Rubbermaid Lunchblox containers. Somewhere along the way we've lost one of the little containers, but the others are still going strong!
I'm actually pretty impressed – the plastic in the containers is holding up well, and the freezer pack is still intact. Now, we haven't used them every day for five years, but we have used them at least once every two weeks, so I think that's pretty darn good!
These LunchBlox sets are seriously cute, and make organizing lunch a snap.
When my six year old saw the Rubbermaid LunchBlox set in the kitchen, she practically begged me to send it with her to school the next day.
So, score one: My kids definitely loved the look of it.
Now, just because I don't spend hours transforming sandwiches and fruit into perfectly-sized characters from Frozen that doesn't mean I don't want my kids get a healthy, balanced lunch (98% of the time at least).
Most days they get a sandwich on whole grain bread, veggies and a fruit.
So, I decided to give the LunchBlox set a real-life try to see how it would fare in our kitchen.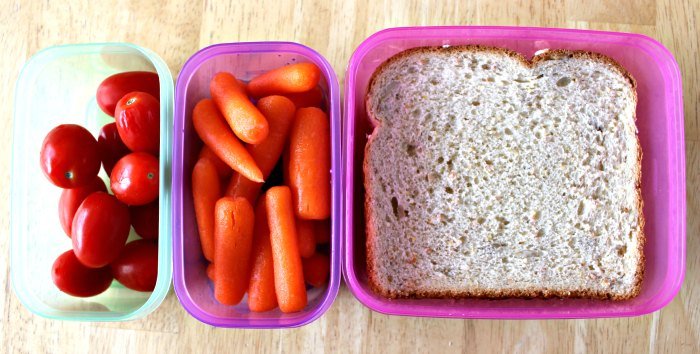 I love the size and shape of the modular containers – the larger container is the perfect size for a sandwich, and the smaller containers make it easy to pack healthy sides like fruit or veggies.
The lids snapped on easily.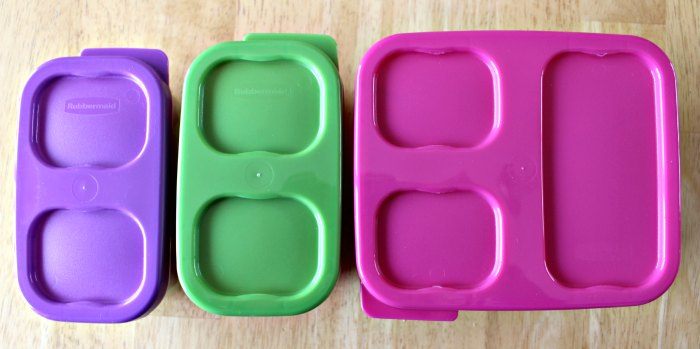 The Blue Ice™ tray just pops into the freezer, and does a great job of keeping foods cold.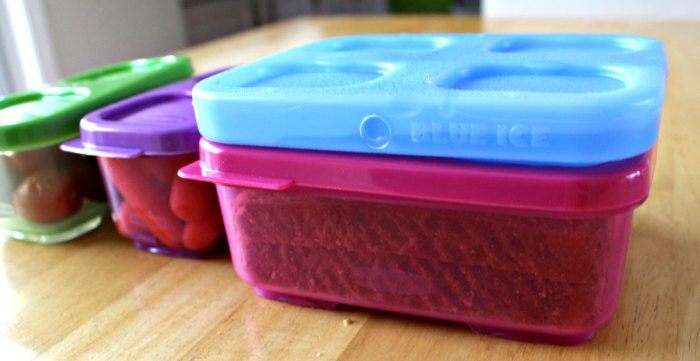 My favorite part is how the containers snap together and stack to fit perfectly in my kids' lunch bags.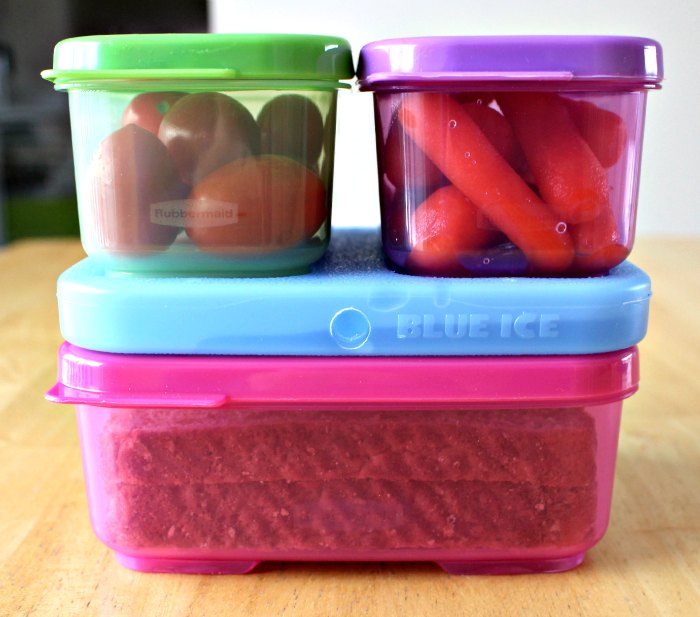 I even made a video to show you how easy it is to snap the containers together.
I took the video one-handed at our kitchen table, so it's probably not going to win me any Oscars for cinematography, but you'll be able to get the idea of how easily these containers snap together.
Slick, right?
More about Rubbermaid LunchBlox containers
LunchBlox containers stack compactly so they stay organized
Lids are leak-proof and easy for kids to open
Containers snap to each other and to the Blue Ice tray, and this helps keep lunches chill and fresh without being in the fridge
All LunchBlox components are BPA-free
Microwave, dishwasher and freezer safe
Want to find out more?
See the Rubbermaid LunchBlox Sandwich Kit prices and reviews on Amazon here.