Revive Superfoods provided me with a sample pack for this review.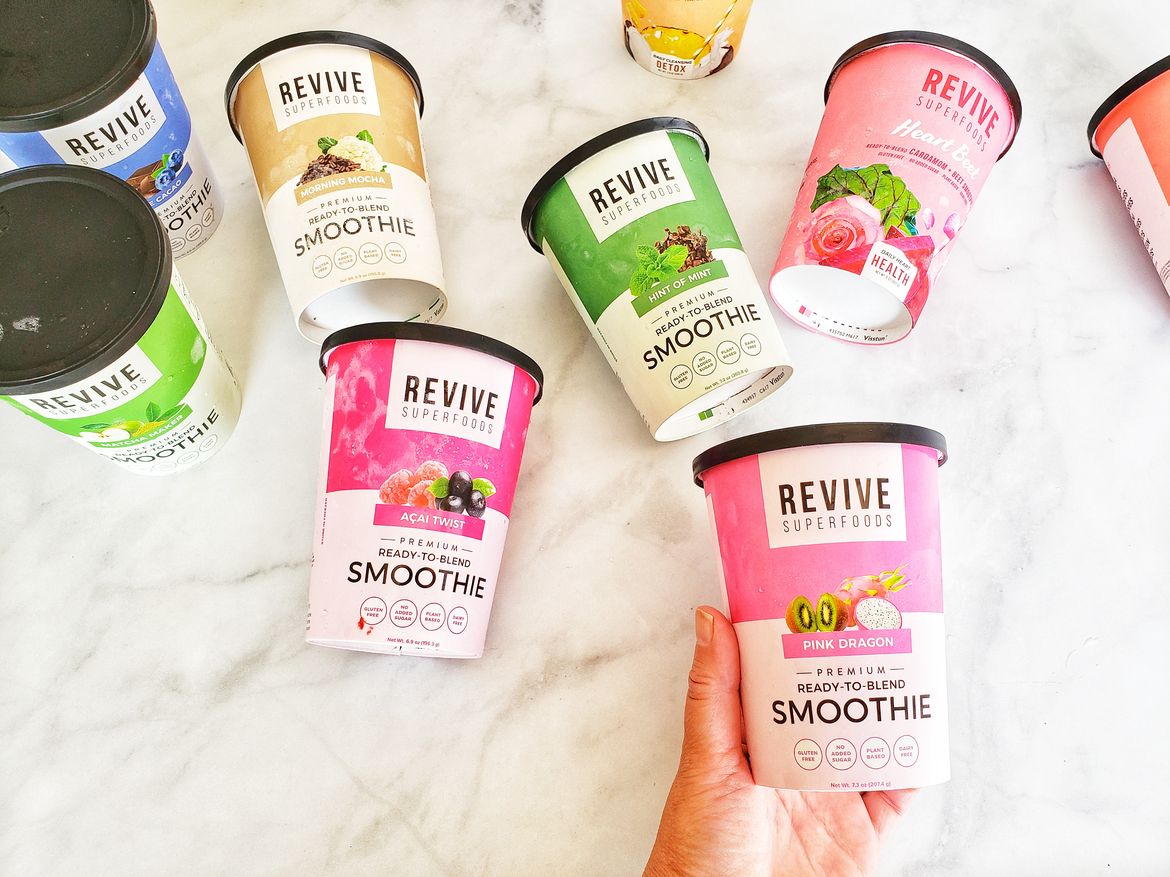 Are you a smoothie person? I'm a smoothie person.
I just love having a tasty breakfast packed with fresh fruit and nutrients that's ready to go with me.
Revive Superfoods ready to eat frozen smoothies are an easy, convenient way to get a smoothie fix. Revive is a subscription service that ships frozen smoothies to your door.
Here's the coupon! To get 50% off your first box, use coupon code: SUPER50 on the Revive website.
What did we think? Revive smoothies review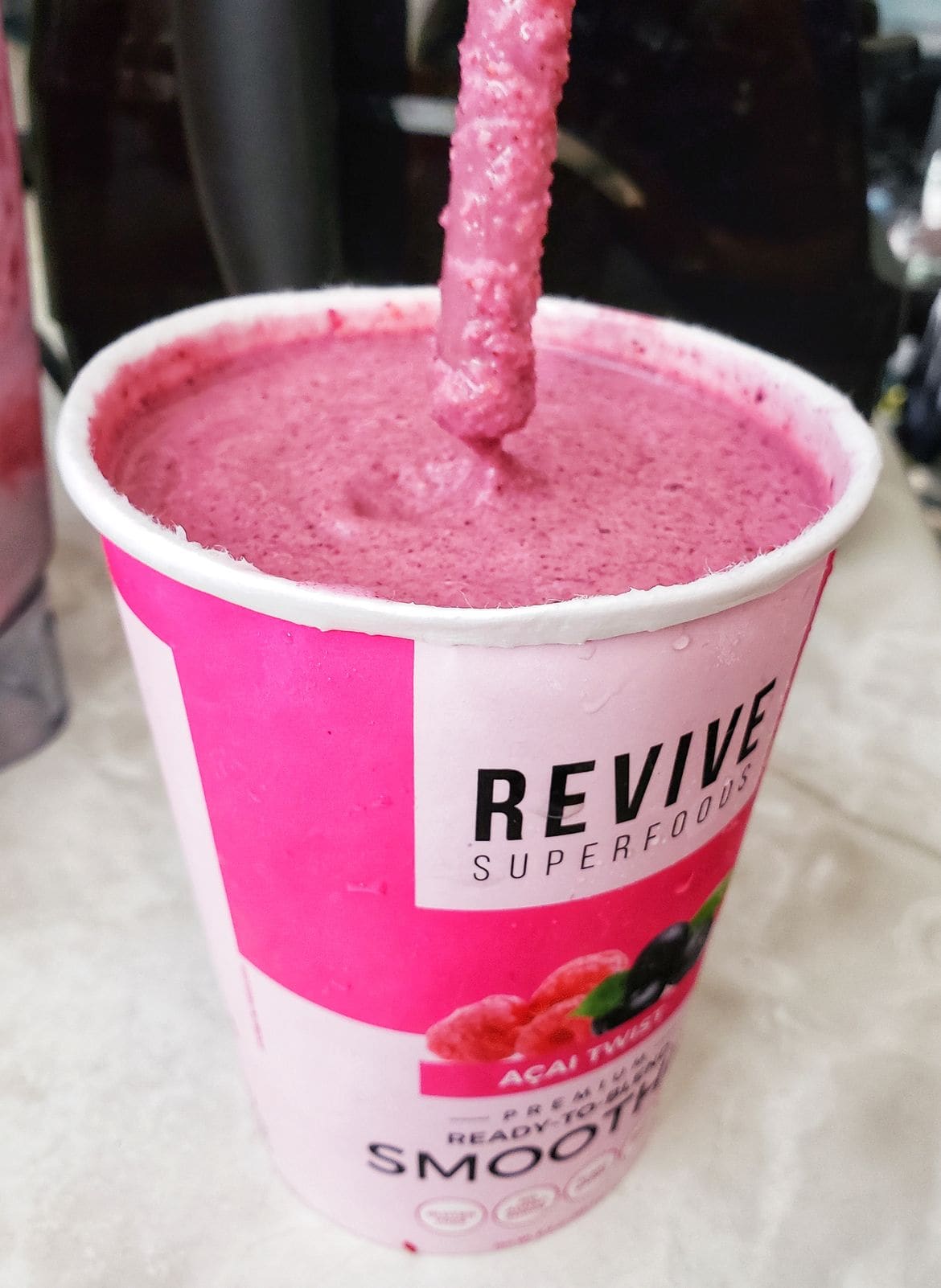 My kiddos were pretty exited to try out the Revive smoothies. We're a family of fruit lovers here, and I make a lot of fruit smoothies at home.
Our first picks were the Acai Twist and Pink Dragon smoothies. The Acai Twist is made with Açai, blueberries, cherries, and raspberries and more goodness. The Pink Dragon smoothie is packed with dragon fruit, lychee, kiwi, strawberries, banana, hemp protein, maca, acai, and more.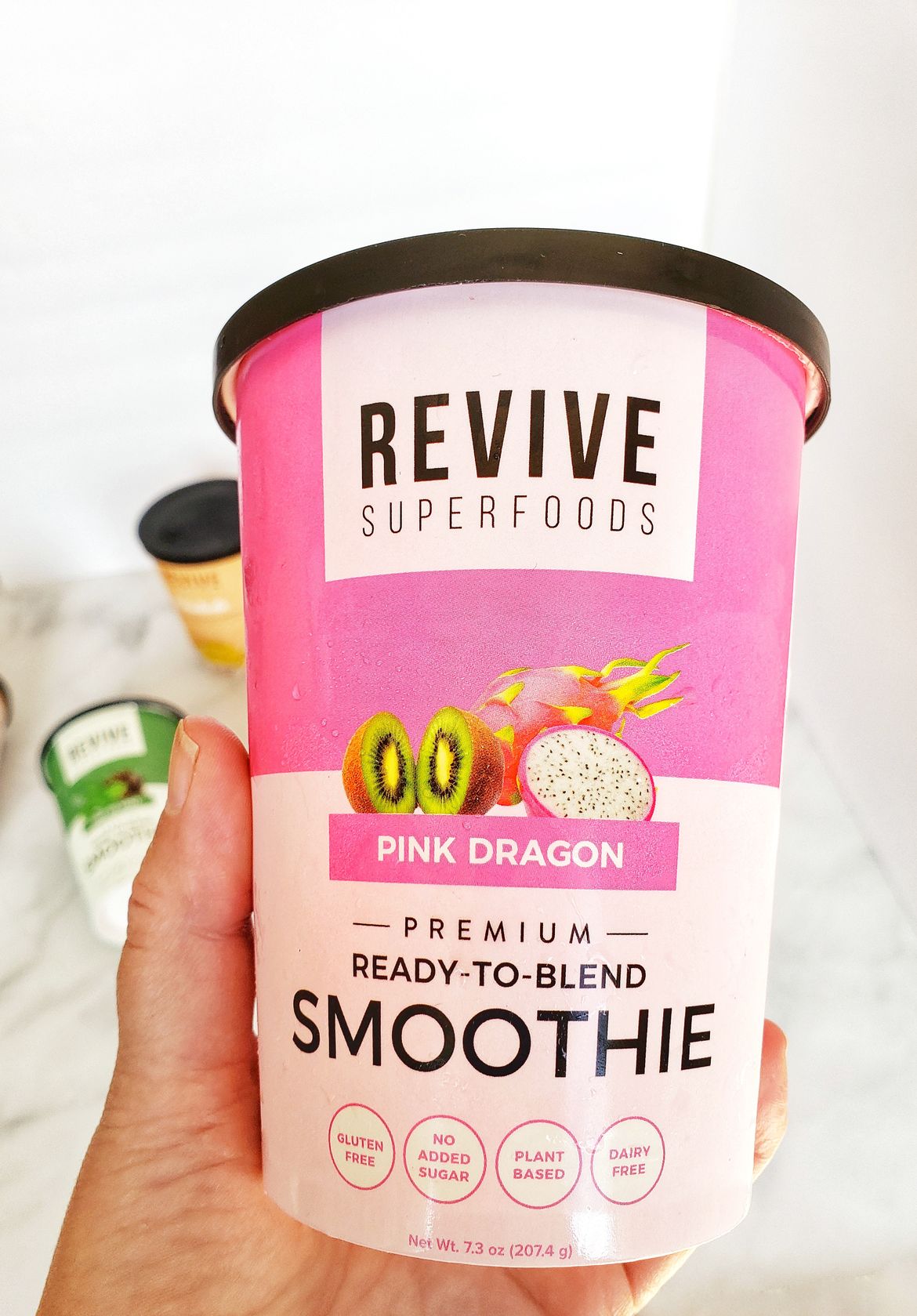 To make your smoothie, you just open up the container, fill to the top with the liquid you choose, and blend. We used lactose free milk for one, and water for the other, but oat milk, almond milk would be great. Your imagination is really the limit!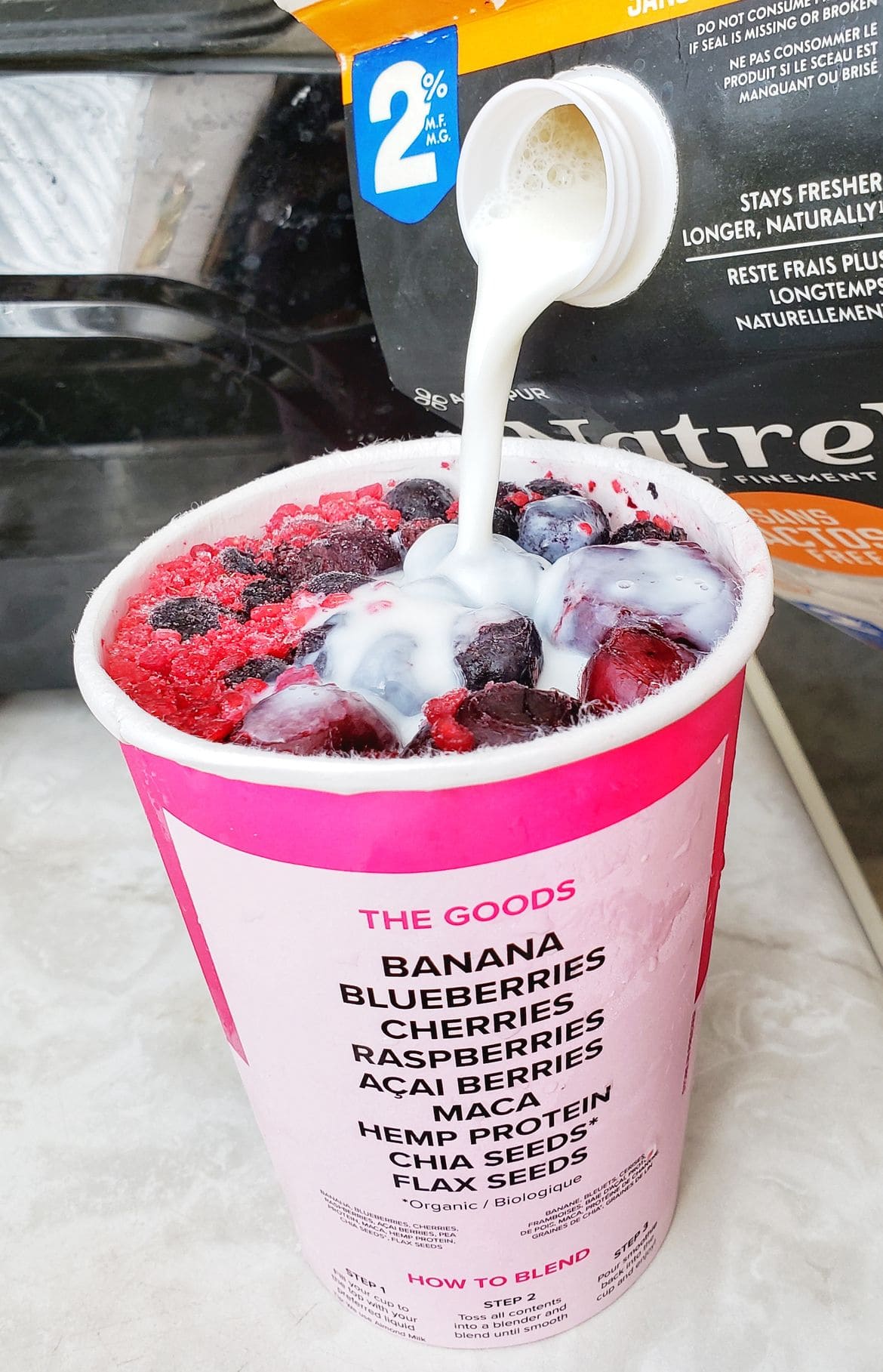 I found the smoothies were quite thick, so I added a few tablespoons more liquid.
If you want to make a thicker smoothie bowl, just add less liquid.
Revive Superfoods used to be called Revive Organics.
Taste: 5/5
Every smoothie we've tried has been fresh tasting, and packed with flavor. I like my smoothies with as little added sugar as possible, so they're perfect for me as is. My husband likes a little more (well, a lot more) sweetness, so he adds a tablespoon of white sugar to his.
Quality: 5/5
The ingredients in the smoothies were high quality, and fresh.
I was really impressed with the ingredient list, which was just fruits and veggies, and really no fillers like sugar.
There were big chunks of fruit, and whole berries, and plenty of every ingredient on the label.
Just look at how much fruit is in this smoothie!
Price: 3/5
These smoothies definitely aren't for the budget minded. Each smoothie costs from $5.99 and up. Sure, there's free shipping, but that still makes Revive a premium smoothie.
That said, you can get a great deal on the first box, so if that's in your budget, I think they're definitely worth a try. To get 50% off your first box, use coupon code: SUPER50
Revive Superfoods also offers overnight oats, acai bowls, and ready made meals, but the main thing they're known for is their smoothies. Visit the Revive website here.
Can you get Revive Superfoods in Canada?
Yes! You can order Revive Superfoods in Canada, and pay in Canadian dollars.
Are Revive smoothies healthy?
Yes, Revive Superfoods smoothies are made with organic, ready to blend smoothies made with fresh fruits and veggies, with no unnecessary added sugars or fats.
Can you cancel Revive Superfoods?
To pause your subscription plan, just go to their website in your account section, and Pause Subscription. Repeat this to cancel your subscription.
Are Revive Smoothies keto friendly?
Yes, Revive has keto friendly smoothies. The Clean and green Keto smoothie is low in sugar and carbs, and keto friendly.
Love smoothies? Try our matcha berry smoothie, mango berry layered smoothie, and matcha almond milk berry smoothie.